Captain America, Iron Man and Spider-Man have graced our shores – landing right in Madame Tussauds Singapore! Known for its highly interactive experience, the world-renowned wax museum (Singapore branch) has recently unveiled its latest exhibition: the Marvel 4D Experience.
And the best part? The Marvel 4D Experience is a permanent exhibition housed at Madame Tussauds Singapore, so you don't have to worry about ever missing it because it's here to stay.
Life-sized superheroes figurines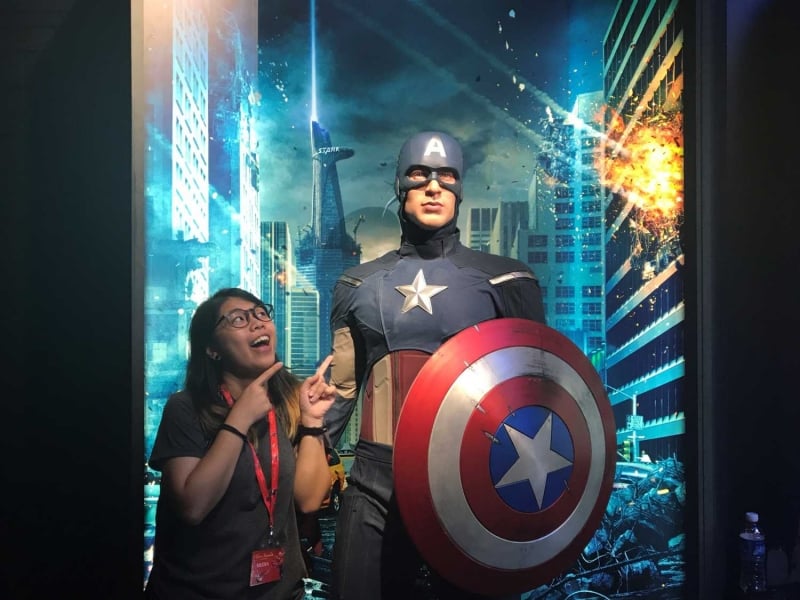 A combination of materials are used to make these figures look just like their real-life counterparts – Iron Man is made of a combination of resin, metal, fiberglass and fitted with electrical cables; Spider-Man is made entirely out of fiberglass while Captain America has a wax head and fiberglass body.
Asia's first Marvel 4D cinema
Remember the Marvel 4D cinema we talked about earlier? The first (and only) of its kind in Asia, visitors will find themselves in the middle of a fight between good versus evil set against the backdrop of some of Singapore's most iconic landmarks. Put on those 4D glasses and brace yourselves for a hair-raising show, complete with unexpected twists and turns along the way (literally)!
Apart from the Marvel 4D Experience, the wax museum also houses other famous celebrity wax figures. Here, you can dance with acclaimed Bollywood celebrities at the IIFA Awards, hang out with Taylor Swift in her dressing room, or sit beside Oprah Winfrey on her talk show! For those of you feeling a little more adventurous, you can even try racing in an F1 car with the VR Racing Experience.
If you've never been to Madame Tussauds Singapore, then now's the perfect time to do so because your favourite superheroes and plenty of other super cool experiences are waiting.