Singapore Airlines has recently unveiled the final product of its highly anticipated US$850 million revamp for its Airbus A380 fleet. If you've ever flown with Singapore Airlines, then you would know that travelling with them is not just another ordinary journey of transport, but an experience on a whole new level. Their Airbus A380s in particular are known for their impeccable quality and service — and with this new revamp, they're only going to get better.
The different classes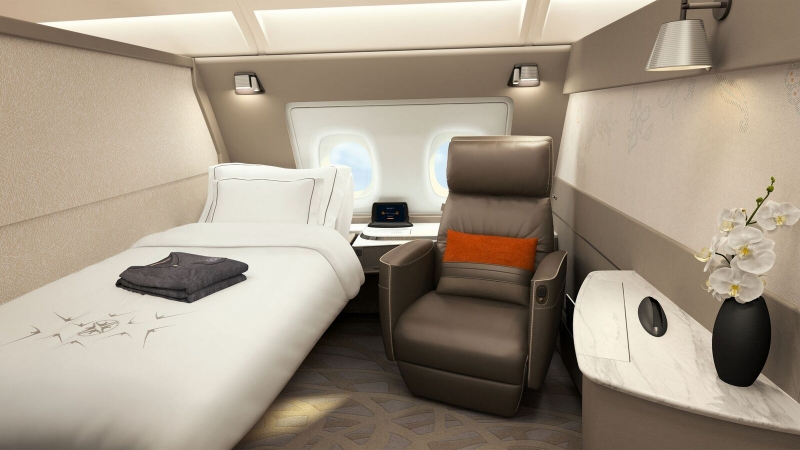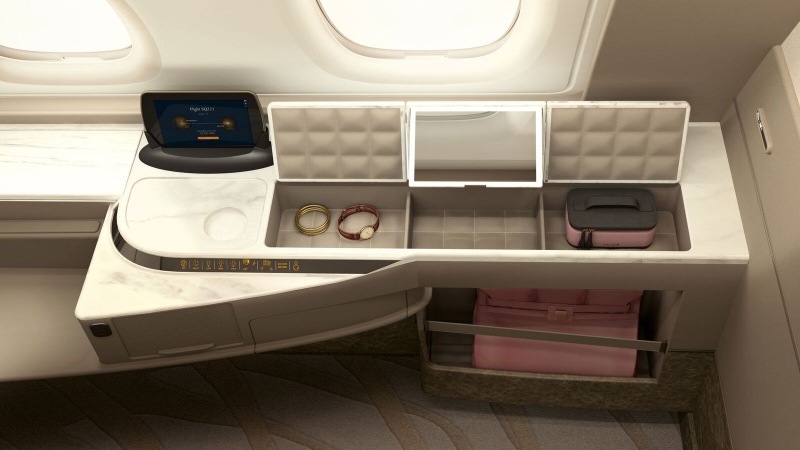 For starters, the seats in the cabins have been upgraded to provide more privacy and space for passengers across all classes — without compromising on comfort. The six Singapore Airlines' Suites on board are all built with an adjustable 32-inch HD TV, a full-sized personal wardrobe, customised handbag stowage compartment, amenity box lined with soft leather, specially designed carpet, and a feature wall with mood lighting (which will gently lull you to sleep).
Each suite is furnished with a separate full-flat bed and plush leather chair, which lets passengers lounge comfortably or rest in bed without having to convert the bed from a sitting position. And to all the couples travelling together: the beds in the first two Suites of each aisle can be converted to form a double bed!
Every seat is upholstered by world-renowned Poltrona Frauin fine leather and can be adjusted using an electronic control side panel. You can even swivel around or recline up to 45 degrees to dine and relax with ease!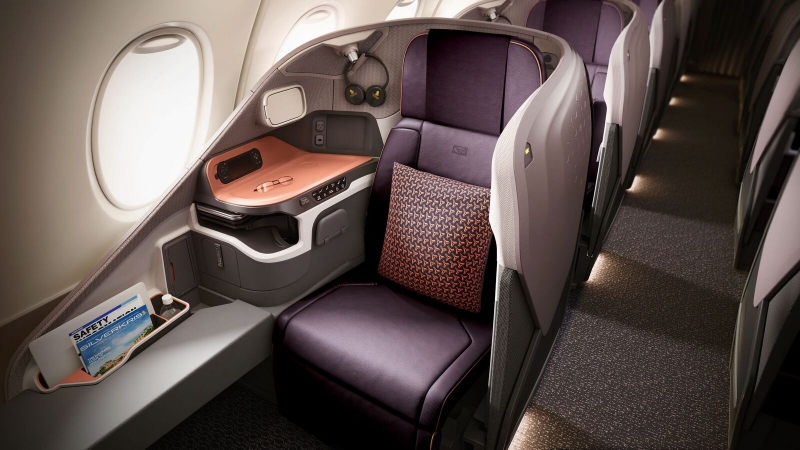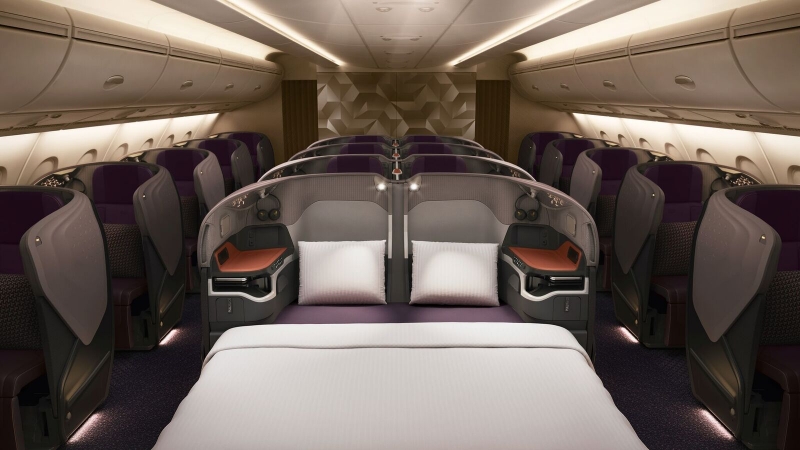 On the other hand, Business Class seats have two side wings for better back support and are able to recline directly into a cosy full-flat bed. Passengers get to stretch out fully in a 'sun-deck' position and enjoy shows on their 18-inch HD touch-screen monitor. It's also a lot easier to navigate around Business Cabins as the seats are in forward-facing, four-abreast (1-2-1) configuration, giving every passenger access to the aisle.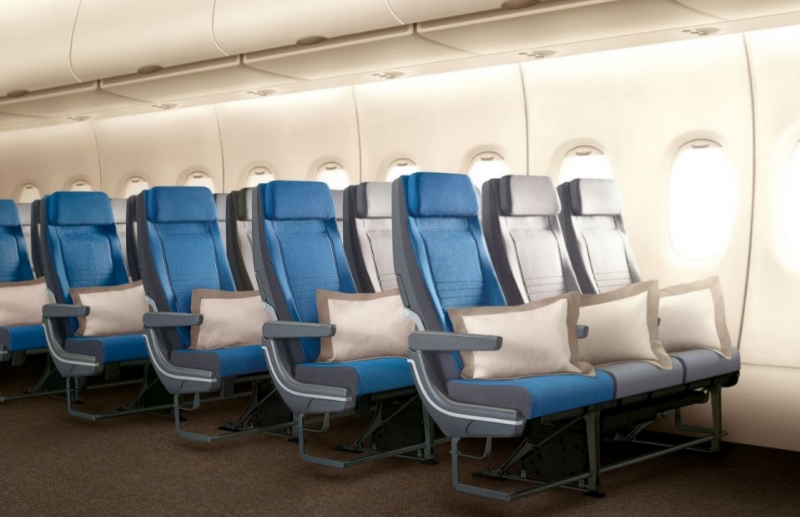 Economy Class seats will no longer make you feel like a squeeze or leave your back aching after long hours. Manufactured with advanced technology and ergonomics, seats now offer more legroom and back support, with a six-way adjustable headrest with foldable wings.
The cabin products
That's not all. Singapore Airlines has also released a new range of cabin products which means softer furnishings, better amenities, more exquisite dining experiences, and highly advanced in-flight entertainment systems.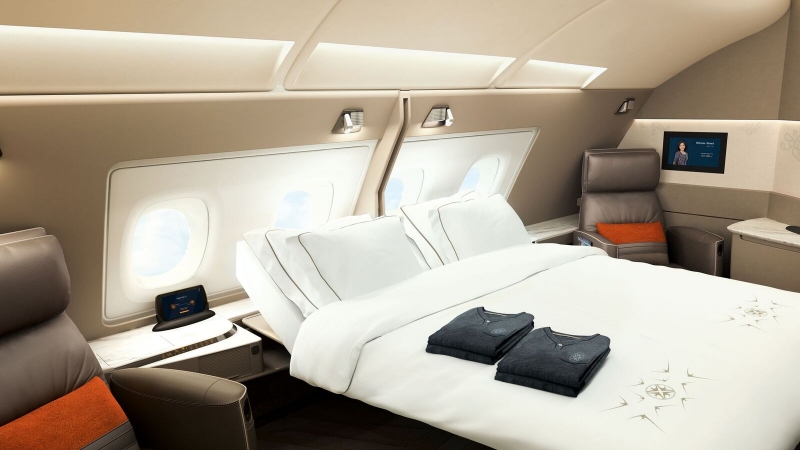 First of all, the suites beds will feature a plush mattress bedding, two pillows and a fluffy cotton duvet, complete with embroidery crafted by the French luxury brand, Lalique. There will also be two stylishly-furnished lavatories with toiletries such as special citrus-scented facial mist, body lotion and fragrance by Lalique.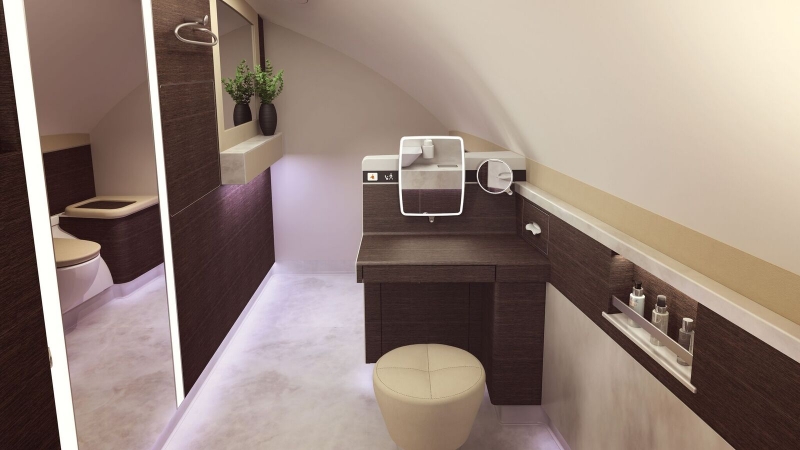 On selected flights, passengers will receive amenity kits containing a fragrance, lip balm and a specially designed pouch. Besides the Ladies and Mens kit, there's also a unisex kit that's designed as a collectable item. It contains lifestyle items such as a Lalique candle, scented soap, lip balm and body lotion. For those of you travelling soon, keep an eye out for the lifestyle kit as it will also include a miniature ornamental crystal fish from Lalique for a limited time period only!
In addition, Business Class passengers can choose from a range of Penhaligon's washroom amenities such as hand lotion and facial mist, while Economy Class will receive an amenity kit with a toothbrush, toothpaste and socks. Kids get the best of it all: Disney edition amenity kits.
The food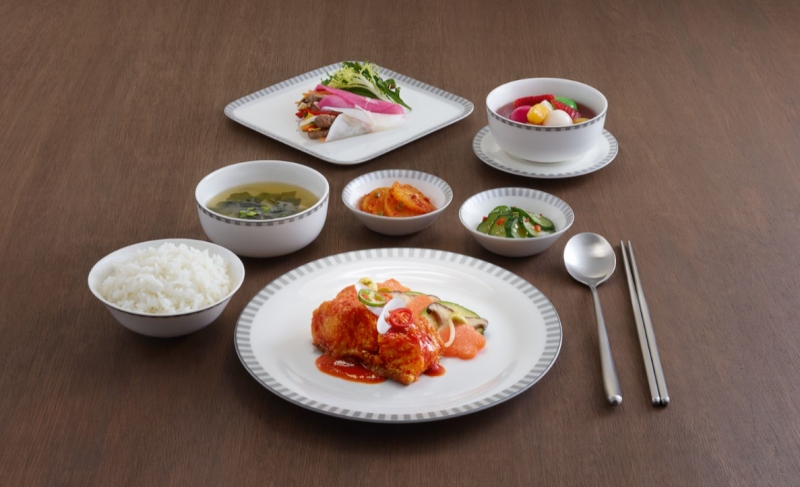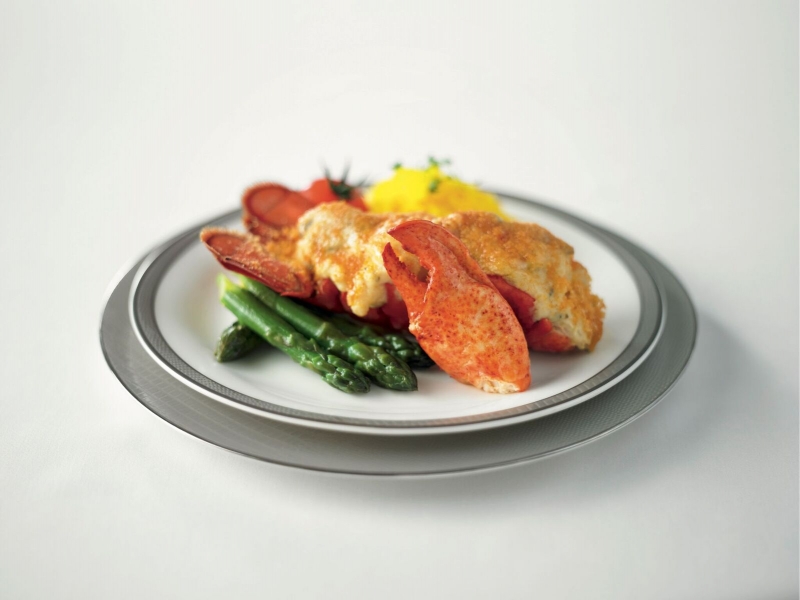 Moving on to food, SIA passengers will not miss out on an enjoyable culinary experience as they're floating amongst the clouds. Suites customers will dine with Wedgwood serviceware and Lalique-designed crystal glassware, and choose from a selection of fine wines and champagnes every meal. The selection is specially put together by a panel of wine experts. As for Business Class passengers, they can look forward to an even more refined service and dining with Narumi-designed chinaware.
The in-flight entertainment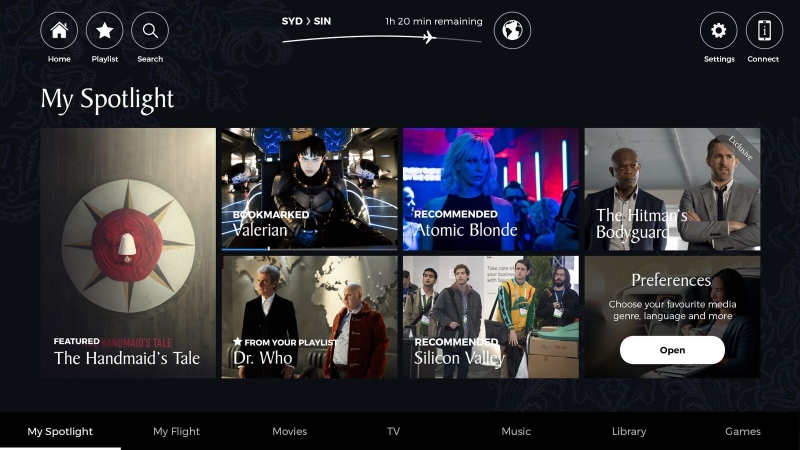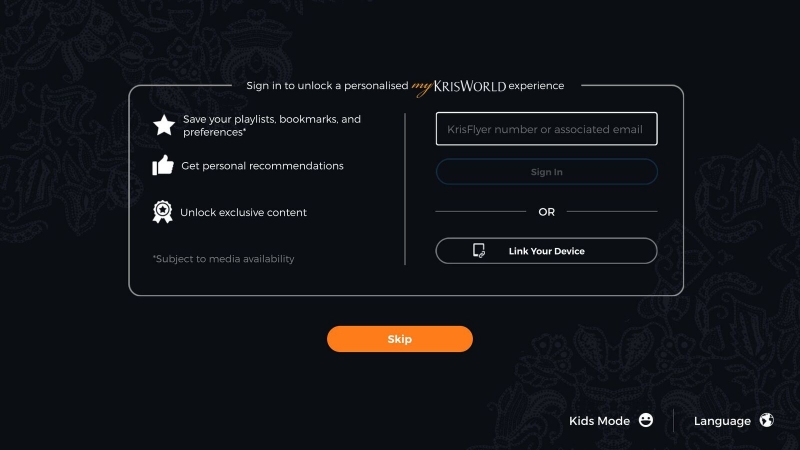 Alighting your plane before you get to finish watching your movie is probably one of the most unsatisfying feelings ever. But you no longer have to deal with that anymore, thanks to myKrisWorld, a new in-flight entertainment (IFE) interactive feature. What's more: the myKrisWorld features are still pretty new in the industry, making Singapore Airlines the first to offer these to its customers!
The features include movie or show recommendations based on your preferences and watch history, as well as bookmarking and resuming what you were watching (available for KrisFlyer members only).
The WiFi

Last but not least: WiFi. Singapore Airlines' newest A380 is also the world's first GX-enabled aircraft. It's equipped with the Inmarsat GX Aviation's broadband connectivity system, which provides the strongest Internet connectivity and speed like no other. At the click of a button, passengers can conveniently have a video conference call with their colleagues, or send their Snapchats to their loved ones across the world.
"Singapore Airlines set new industry benchmarks for premium full-service travel when we introduced our first A380s in October 2007. A decade later we continue to receive highly positive feedback about the travel experience on the aircraft," stated Senior Vice President Product & Services Mr Marvin Tan.
He added: "The significant investment in the new product and service offerings demonstrates that we are always listening to our customers, and ensuring that we continue to deliver the world's best travel experience."
The cabin products will start entering service next month on the first of five new A380s. By 2020, all A380s, including the existing ones, will be fitted with the new products.
Singapore Airlines' A380s currently serve Auckland, Beijing, Frankfurt, Hong Kong, London, Melbourne, Mumbai, New Delhi, New York, Paris, Shanghai, Sydney, and Zurich.
---
Information extracted from press release issued by Singapore Airlines