In need of a vacation badly? Not sure which destination you should head to next? We're here to help! There's plenty to explore all around the world and it really depends on what your travel habits and preferences are. No matter whether you're a foodie, shopaholic, nature buff, or animal lover, these top destinations will surely entice you to visit them. 
Start packing your bags and book your holiday right away!
1. Kuala Lumpur, Malaysia – For a dinner experience like no other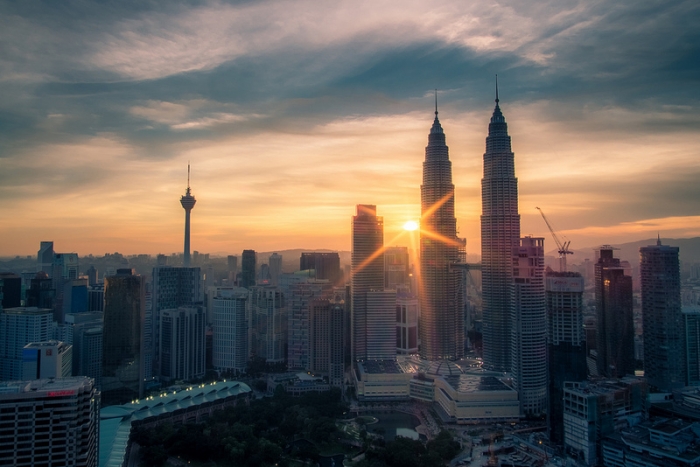 Photo credit: Indra Gunawan
Have dinner in the skies
Warning: this isn't for those who are afraid of heights! Want a dinner experience like no other, all while enjoying unprecedented city views? Reserve your seats at Dinner In The Sky Malaysia, where you will be suspended 50 metres in the air as dinner is served. The whole dinner and flight lasts for about an hour, and promises a truly novel experience.
Watch fireflies in their natural habitat
Located just one hour outside Kuala Lumpur is the Firefly Park Resort in Kampung Bukit Belimbing. Enjoy a evening boat ride and watch thousands of fireflies do a synchronised dance in the trees as you cruise down the river.
2. Ho Chi Minh City, Vietnam – For a glimpse into the rustic beauty of floating villages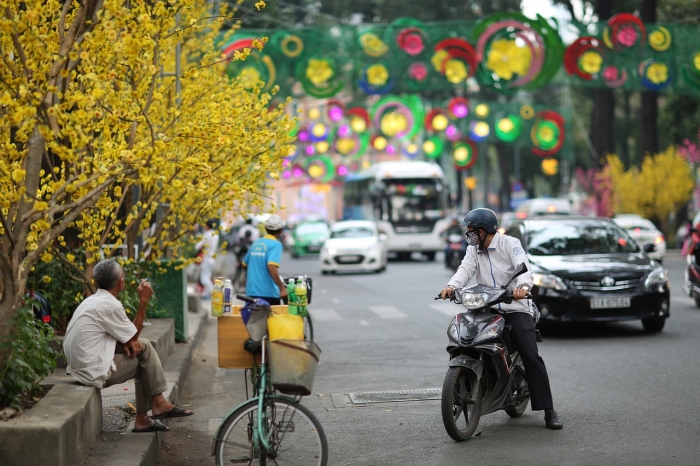 Tour the Mekong Delta
Dubbed the "Rice Bowl of Asia", the Mekong Delta is where the mighty Mekong River flows into the South China Sea. The area provides a stark difference from the city; watch how the locals go about their daily activities amidst the floating villages and markets. For a truly authentic experience, stay here for a night or two and live as the villagers do.
Visit the Notre Dame Cathedral
Nope, we're not talking about the one in Paris. The Notre Dame Cathedral was built during the French colonial era, and remains one of the most impressive buildings in the city. Comparable in design and beauty to its Parisian twin, we recommend visiting the Notre Dame Cathedral during sunset.
3. Bangkok, Thailand – For cheap shopping and delicious eats everywhere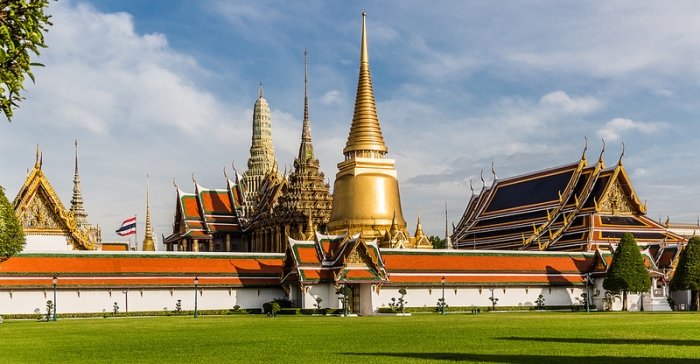 Image credit: Ninara
Travel back in time at Ancient Siam
Travel to the river mouth of the Chao Phraya River to reach Ancient Siam, a park filled with replicas of significant structures in Thailand's history. Dubbed as the world's largest outdoor museum, the structures in the park were constructed with assistance of Thailand's National Museum to ensure historical accuracy of the exhibits. Spend an afternoon here for a unique and interesting experience!
Feast your heart out at Rod Fai Train Market
Visiting a night market is definitely part of the quintessential Bangkok travel experience, and Rod Fai has everything you could possibly need! With rows and rows of street food stalls offering everything from coconut pancakes to fried salted fish, pork skewers and mango sticky rice, you'll be thoroughly spoilt for choice when you visit. Plus, it boasts of a vibrant nightlife with countless bars housed in container boxes and live bands performing the latest pop songs, decorated with fairy lights and quaint decor just for that chill ambience. It's the best place to kick back with awesome company over a pint of beer or two, that's for sure! 
4. Tokyo, Japan – For a generous dose of shopping, cafe-hopping and anime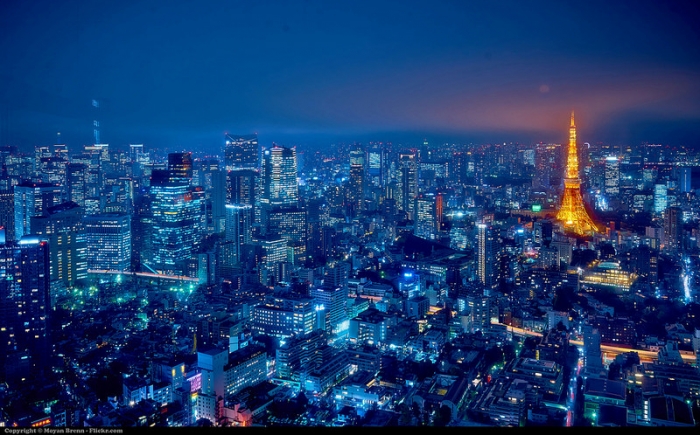 Image credit: Moyan Brenn
Fashion forward in Shimokitazawa
While most people will be familiar with Shibuya and its glamourous lights, one place that can potentially give Shibuya a run for its money is the district of Shimokitazawa. Filled with indie fashion outlets and cafes, Shimokitazawa is basically Tokyo's hipster central. Even if shopping isn't your thing, just grab a cuppa and sit yourself down for a good old session of people-watching.  
Visit Ghibli Museum for some anime goodness
For decades, Ghibli studios has been the frontrunner of Japanese animation productions, with many hits such as "Spirited Away" and "Howl's Moving Castle". Fans of these animations flock in droves to the museum, and scoring a ticket is no easy feat. If you're planning a visit, we do recommend booking your tickets in advance to guarantee entry!
5. Seoul, South Korea – For exploring stunning palaces and sprawling theme parks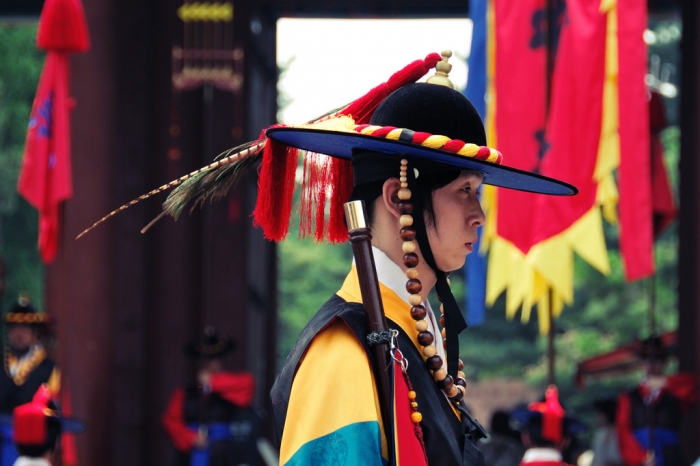 Image credit: Christian Senger
See Korea's most secure city gate
Dongdaemun and Namdaemun ("Great East Gate" and "Great South Gate" respectively) will be familiar to most tourists, but not many may know about Sukjeongmun. The northern gate to ancient Seoul is also the closest to the Blue House, which is the official residence of the president of Korea. There are no busy markets here, and access to the heavily guarded area requires visitors to produce identification. Those looking for a hike and probably the best view of Seoul will find this attraction alluring nevertheless.
Connect with your inner child at Lotte World
Let loose at the world's largest indoor theme park at Lotte World and allow your inner-child to run wild! Located in Sincheongdong, Lotte World has lots to offer with an outdoor amusement park, shopping malls, an artificial island on a lake and a Korean folk museum. A visit is bound to keep you occupied for the whole day!
6. Amsterdam, Netherlands – For relaxing bicycle rides and exploring art galleries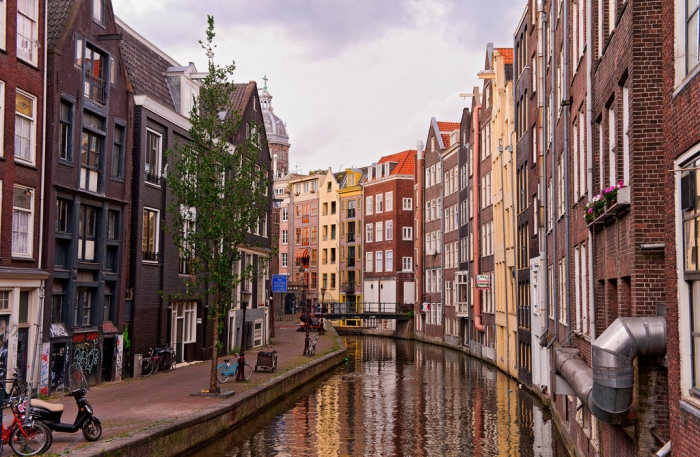 Image credit: Tambako The Jaguar
Explore the town on two wheels
Amsterdam is one of the largest historic city centres of Europe, and has more than 7,000 registered historic buildings. Well-known for its labyrinth of canals, Amsterdam actually consists of 90 islands which are linked together by some 400 bridges. It is certainly easier to cycle around the city than to drive! Rent a bicycle and explore the city on wheels, which makes for a novel and environmentally-friendly sightseeing option.
Admire the art of Vincent van Gogh
Perhaps the most famous of any Dutch artist, Vincent van Gogh is a name that should be familiar to even those who have little knowledge of art. It is said that a visit to Amsterdam is incomplete without a visit to its famed Museum District. Where better to start than at a museum dedicated to Vincent van Gogh? Be enthralled or be utterly confused – either way it will be a visit to remember!
7. Cape Town, South Africa – For hiking enthusiasts and wine lovers

Image credit: Daniel Knleper
Take a hike up Table Mountain
Hiking up Table Mountain is a great activity to try. It consists of a two-hour hike up from Platteklip Gorge; the route is direct and there will be many other hikers attempting the same path. However, the hike is steep, and weather conditions can vary starkly in a short period of time. Due to the steepness of the slope, the downward hike may not be as easy as it seems too. However, is the view from the top worth it? We say yes! Judge for yourself from the panoramic shot above.
Go wine tasting
With South African wines on the rise in popularity around the world, there is a wide range of world-class vineyards to choose from in and around Cape Town. Go on a tour to taste some of the best wines in the world and learn about winemaking in South Africa, all while enjoying some of the best views anywhere around the world.
8. San Francisco, USA – For adventurous souls and soulful jazz melodies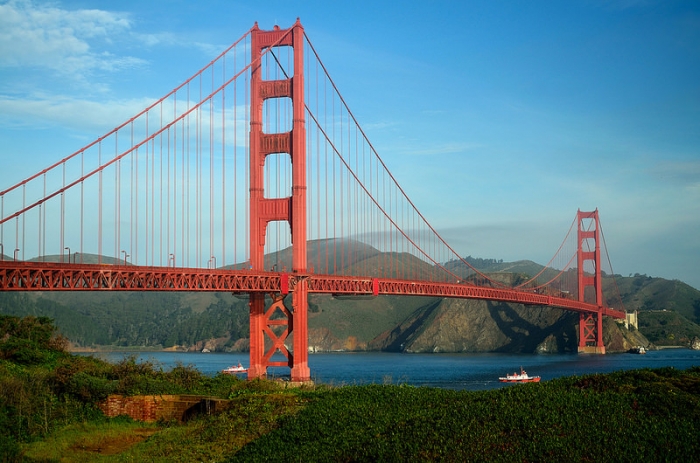 Image credit: Tom Hilton
Tour Alcatraz Island
In the middle of San Francisco Bay lies the notorious Alcatraz island, which for many years held America's most dangerous criminals. Made famous by Hollywood (but in no parts accurate), the island was the backdrop to some rather hair-raising stories pertaining to its inhabitants. Take a guided tour conducted by rangers and understand more about the rich history of this island!
Listen to a jazz performance
New Orleans may be the birthplace of jazz, but San Francisco is where it flourished. Sit yourself down in one of the many jazz bars around the bay area and enjoy the spectacularity of the free-spirited tunes.
There's no time to lose, start planning your next adventure NOW. Safe travels, and bon voyage!
---
Brought to you by UOB Cards.