Located 800km southeast of Manila, right next to the Pacific Ocean, the small and humble paradise that is Siargao Island offers a bit of everything that many people would consider downright tropical heaven.
Not only does Siargao offer the same crystal clear waters, white sand beaches and sandbars of Palawan and Boracay, it also has one of the best diving and surfing spots in the country where water-riders can experience waves as high as seven feet. They even have their annual Siargao International Surfing Cup  to prove how surfing has become a highly sought-after activity in the locale. 
Also read: 3 Days Siargao Itinerary for Your Next Barkada Getaway
By those definitions, it's quite clear how you don't need to be a beach-bum, diver and surfer all in one to enjoy the island. And that's perfectly okay! So while there's a great opportunity for all those wanting to surf, we've especially prepared this guide to help self-declared non-surfers have the best time in Siargao even without riding the waves.
Best time to visit
Even for a non-surfer, the most recommended time to enjoy Siargao is during the last quarter of the year covering the rainy season in the island. In particular, September is the month of their famed surfing competitions which practically bring the entire local and visiting community together. While the prices usually go up during this period, it is also when the island is most alive and worth visiting.
What's more, it will be a treat for those who decide to stay in the towns of General Luna and Pilar, precisely because their yearly local festivals or fiestas are held during the months of September and October. It's one of the best ways to get in touch with the local people. Check exact festival dates here.
Also read: Around the Philippines: 12 Festivals in 12 Months

How to get there
Depending on which type of traveller you are, and your time and financial resources, there are now more options for you to access the island wherever you may be in the country.
Direct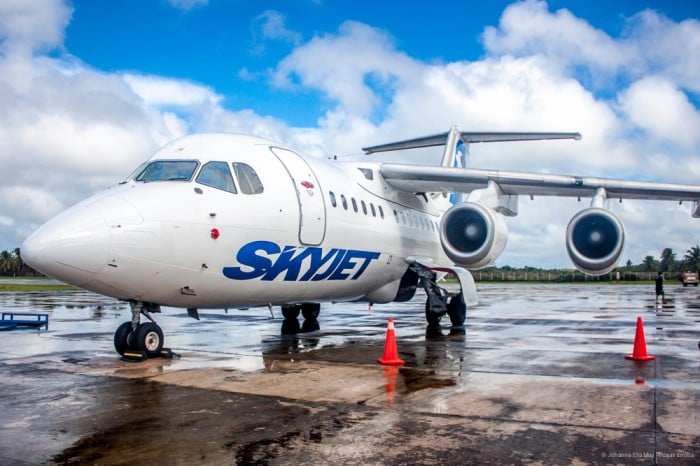 Months ago, you would've had only a couple of ways to get to Siargao. But times have definitely changed and anyone can now fly DIRECTLY from Manila to Siargao. This is made possible by no other than SkyJet Airlines, the same airline servicing flights to and from paradise-like destinations such as Batanes, Boracay and Busuanga (Coron).
Since it started this route early this year, it has proven to be the easiest and most practical way to get to the island, with daily flights leaving from Ninoy Aquino International Airport Terminal 4 at 6am and Sayak Airport in Siargao at 8.10am, taking a mere one hour and 40 minutes each way. You even get to have FREE snacks on the plane, FREE 10kg check-in baggage allowance on top of a 5kg bag for hand carry, and the option to avail an extra prepaid baggage allowance during booking or up to four hours before the flight. In addition, don't be surprised when you suddenly see a surfboard being loaded onto the plane since SkyJet Airlines gladly accepts sports equipment as cargo!
From Sayak Airport, you can reach General Luna by van or habal-habal (motorbike) for about 45-60 minutes. You can easily hail either mode of transport right outside the airport with fares ranging from ₱30 to ₱400.
Connecting
If time isn't so much of an issue, you may also choose to take a couple of other flights going to Siargao.
Via Cebu
The first option is by taking a flight to Cebu where you can take your connection via one of the daily one-hour flights to Sayak Airport. There is also an available sea transport between Cebu and Siargao that takes around 12 hours for around ₱800, which goes from Mondays thru Saturdays.
Via Surigao
Another option is to make your way to Surigao City by land from an accessible point in mainland Mindanao including Butuan, Cagayan de Oro and Davao. From the terminal, take a habal-habal or jeepney ride to Pantalan Uno or Pier 1. The ferry ride from there to Dapa Pier in Siargao takes about two to three hours for an average price of ₱250, with the earliest departure time at 5.30am and the latest at 12pm. Some of the more notable ferry companies you may choose from are MV LQP, M/V DCL, Dapa Express, Fortune Angel, Britphil and Roro Montenegro. For more information about the ferry schedules, click here.
Getting around the island
Aside from vans, which are usually offered from the airport by higher end resorts in the island, you can enjoy some of the most scenic rides to get around either by habal-habal (motorcycle) or by bicycle.
Starting from the cheapest, you can flag down habal-habal drivers along the roads for ₱20 one-way, (but it can go up to ₱50 for rides around midnight. If you want to get a better hold of your time, you can go right ahead and rent your own bicycle for a daily rate of ₱250. But for the fastest and most recommended mode (and naturally the most expensive upfront), motorbikes can be rented for a week at ₱350 per day and ₱400-450 for less than a week.
Also read: Around the Philippines on a Motorbike: 6 Places to Kickstart Your Road Trip
Activities for non-surfers
For whatever purpose it may serve other people, let's admit it, some people simply cannot or do not surf and choose to do other activities that work better for them and their resources. For most, if not all of these, perhaps it goes without saying that you'll be wanting to take a camera with you.
1. Dive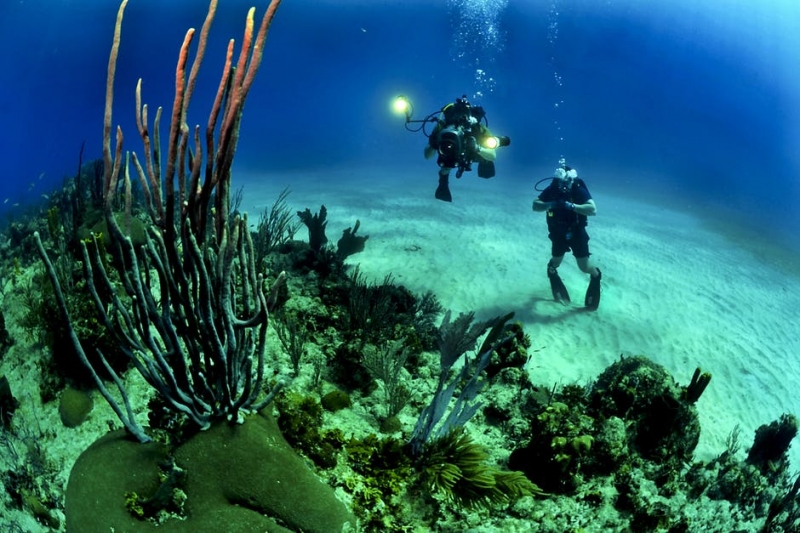 Needless to say, Siargao's most treasured asset is its water. And not just because of its pristine colours, but what goes on underneath it. It then comes as no surprise that it is also well visited for its diving spots, such as the Blue Cathedral, Casulian and Shark Point, which reveal a divine bunch of corals, underwater caves and marine life for divers to explore. There are a few instructors in town under licensed diving centres to guide you through crash courses along with gear rentals.
2. Dip
Whether it's in the surrounding waters of Naked, Daku and Guyam islands, or in the enchanting Magpupungko Pool, Tayangban Cave Pool or Sugba Lagoon in the towns of Pilar and Carmen, you'll get both the experiences of inland and offshore dipping and swimming. To say which one's better is almost a sin to commit as they are just equally satisfying if you're a sure water-lover.
3. Eat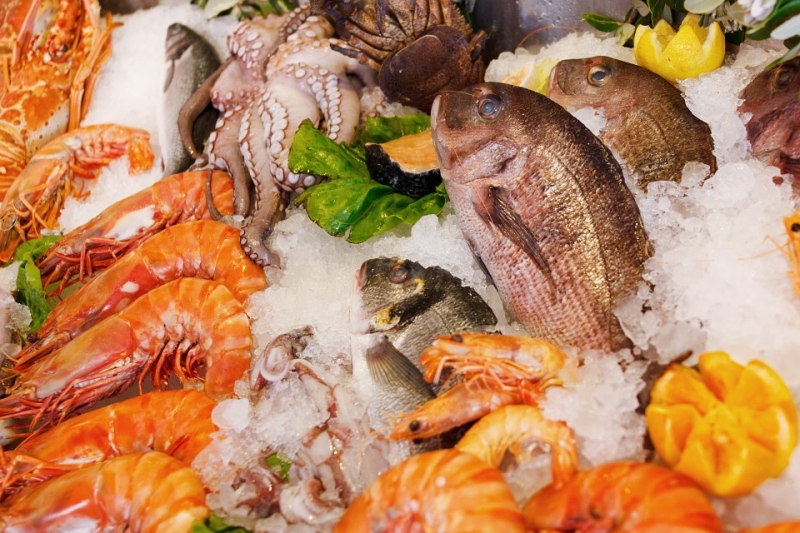 An island life would be nothing without getting a range of fish and seafood right off Siargao's own aquatics. It doesn't matter whether you're out on one of the outlying islands or the mainland, you are bound to get them at an affordable cost! For the list of places to enjoy these tropical delicacies, read the "Where to eat" section below.
4. Drive
Ever heard of the popular saying that travelling is not just about the destination, but the journey as well? That's how several travellers have described their stay in Siargao when they're not out in the beaches. Experience driving across barangays to explore the endless range of trees, rice fields and houses on a motorbike, which is proven to be the most economical way of doing it.
Driving can also mean directing your own kayak, at Bucas Grande, for example, where you can kayak around marine reserves, through cave tunnels, and get a close encounter with bats and stingless jellyfish.
5. Meet
The people of Siargao are some of the greatest bunch you will ever meet. What's most captivating is the fact that because the island is not heavily visited by tourists in comparison to the more known Philippine islands, the locals are in their most helpful characters who do not try to ask for anything, especially financially, in return. If you're lucky to have your travel dates matching one of the many fiestas in the island, who knows, you may even get invited to a local house and try fresh off the pot homemade meals?
6. Party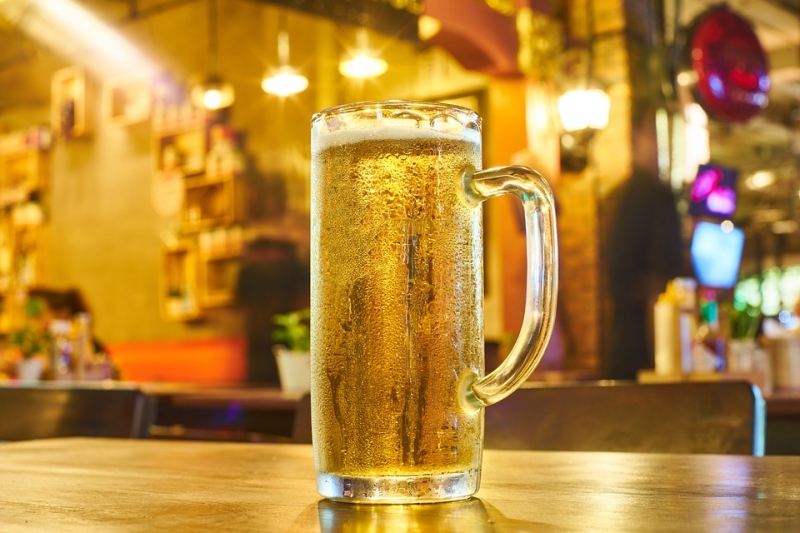 Even with its quieter atmosphere, there are parties that go on in the island awaiting anyone who wishes to start or end their trip in a bang while mingling with the locals and other travellers. On Fridays, for example, you can join the celebrations over at Viento Del Mar. Beer is also unsurprisingly cheap in the island.
7. Relax
A calming atmosphere, which is what Siargao is abundant of, can sometimes call for an equally calming moment just by the beach, whichever one it is, or at the boardwalk in Cloud 9, one of the island's most popular spots for merely watching everything go by the second. This is where you can also catch a view of surfers in action, the sunset or other people sharing the minutes or hours with you. If you're into yoga, there are available sessions offered by resorts and tour companies alongside their different activities.
Where to stay
As the more touristy area of Siargao, General Luna is where you will find most forms of accommodations that fit your needs and overall vibe preferences.
Basic
For those who are looking to spend less, hostels and guesthouses are available in the main tourist area of General Luna, where prices can go as low as ₱350 per night for a bunk bed, free-to-use kitchen and free WiFi like the Paglaom Hostel and Big 9 Siargao. For a hundred more, you can also stay at pet-friendly Moonlight Homestay.
Mid-range
If you like to have your private space that does not necessarily require you to use up most of your travel budget, there are also smaller resorts and beach camp-style accommodations that also give you an on-site bar and restaurant, special diet menus, games room, library or even a swimming pool for a price of no more than ₱2,500, like the Viento Del Mar, Vivo Inn and Point 303.
If you want to upgrade from a standard room without going out of the same range, you can choose to stay at Eddie's Beach Resort or Tiki's Bungalow and Bar, where you will have your own native bungalow, or at Jafe Resort and Sail Camp for a chance to experience beach camping in your very own tent.
Luxury
Having the chance to experience an island as stunning as Siargao can sometimes make you want to have the ultimate royal experience altogether. And with that, you can go right ahead and book your stay at one of the high-end accommodations in the island where you will be assisted with a satisfying range of activities in and outside the premises. From a starting price of ₱3,500 per night, you can experience Villa Maya's infinity pool, golf course and entertainment for your kids at a hilltop setting.
Going further, there are resort and spa-themed properties that provide you with amenities like a fitness gym in Isla Cabana; international cuisines, free bicycle use and an entertainment room like in Kermit Surf Resort and Restaurant and Buddha's Surf Resort; or even your own floating cottage like in Siargao Bleu Resort and Spa.
As you can see, options are abundant and you don't have to worry sleeping under a tree (although you may want to) because they allow both pre-booking as well as walk-ins.
Where to eat
Even on a small island like Siargao, you would never expect how much food options you can have. And they're not just the typical island fish or seafood delicacies, which are by the way, top of the notch, but also a mix of international cuisines, typically found in General Luna.
One of them is found at the restaurant in Kermit's Surf and Dive Resort which serves fancy and authentic Italian pizzas. While for the more affordable version, a standard thin crust topped with cheese, vegetables and meat, head over to Aventino's. The on-site restaurant at Buddha's Bar, on the other hand, is known for their Thai cuisines.
Another popular eating destination which has already won the hearts of most Siargao travellers is the Mama's Dad Grill Kitchen. They offer some of the best yet amazingly valued meals including barbeque, grilled tuna and chicken. Be advised, however, that because of its popularity, the regular queue tends to be longer, so it would be best to make your way there as early as 5.30pm or 6pm to avoid waiting a long time for your orders.
For a taste of healthy, the standout choices would be Shaka Siargao, which offers breakfast fruit bowls, Café Loka for their healthy smoothies and great morning view of Cloud 9 as they are located exactly in the area, and Pleasure Point Café, where you can get pancakes, yogurt and fruits for an affordable cost.
Wait, what about seafood? But of course, we couldn't let you go there without giving any information about their best and most natural offering. To get the most out of it, it's highly recommended to simply buy your own selection of fresh seafood right in the public market early in the morning and have your local host help you with cooking them in the kitchen. There are several resorts who actually allow this so it's all for you to just try once you're there.
Sample itinerary
All thanks to SkyJet's direct morning flights between Manila and Siargao, you will not be left with an awkwardly planned half-day itinerary to spend in Siargao because of the fear of missing your flight (after trying to squeeze in a few more activities on the day of your departure). Rather, it gives you the chance to start fresh upon arrival and leave with one last night to cap off everything before heading back to Manila.
With that, here is a full three-day itinerary for a minimum of three people to help you on your first or nth trip back to Siargao.

Day 1: Siargao Island
08.30am – Arrival at Sayak Airport
09.30am – Check in at your accommodation in General Luna and rest
11.30am – Lunch
1pm – Take habal-habal or hire motorbike to tour around Siargao Island, covering the Magpupungko Tidal Pool and the Tayangban Cave Pool
4pm – Back in General Luna
4.30pm – Hang out at Cloud 9
6pm – Early dinner
7.30pm – Relax in host accommodation and socialise with other travellers
Day 2: Bucas Grande / Sohoton Cove
5.30am – Breakfast
7am – Take the boat to Bucas Grande
10.30am – Arrival at Bucas Grande, including lunch (Lagoon, Tiktikan Lake, Crystal Cave, Sohoton Cove, Stingless Jellyfish Lagoon)
5pm – Back in General Luna
7pm – Dinner
Day 3: Island Hopping
7am – Breakfast
9.30am – Meet your boatman and start the boat ride
10am – Arrival in Naked Island
12pm – Arrival in Daku Island, including seafood lunch
3pm – Guyam Island
4pm – End island tour and head back to pier
5.30pm – Arrival in General Luna
7pm – Dinner
8pm – Hang out around town then start packing for early flight in the morning
Budget
So, the big question now is, how much budget do you need to enjoy 3 days in Siargao? Well, I understand that everyone has different accommodation preferences and means of reaching the island. I'd say, ₱3,500-₱4,000 would be enough to cover the food, local transportation and the activities if you go with the above three-day itinerary, but it could go cheaper than that if you're really that frugal.
Travel tips
Avoid staying out around midnight if you haven't rented a bike or have a scheduled pick-up as habal-habal fare usually increases at this time.

Research for the standard price of tours and avoid over-haggling with tour operators, especially boatmen, as these may be their only source of income to provide for their families.

Travel with a few friends or even a group to save on overall costs. If not, befriend other travellers as they might be willing to share a day or two with you.

Keep in touch with the locals you meet, including your tour guides, as you never know when their help may come in handy again for you or for your friends who want to go to the island in the future.

While it's good to be spontaneous on your trip, it's advisable to still decide which activities you want to prioritise. Plan your travel dates accordingly since how you will experience these activities will also depend on the weather, local events, and other factors.
Also read: Surfing in the Philippines: Top Spots to Catch the Waves this Rainy Season
For a general tip, it is possible to go to Siargao without the need to surf so don't be afraid to go there and do other activities that work for you. Don't be shy to beach bum if you're in a laid-back mode or just spend an afternoon exploring different cafés and restaurants if you're that crazy about the local cuisine. What matters is how you spend your time wisely in the area while being respectful of your preferences, the environment and the people.
So, are you ready to experience Siargao?
---
Brought to you by SkyJet Airlines.