Winter is coming! Or maybe not, because it's already made its chilling arrival on Melbourne's doorstep. Brrr!
Not sure what to do in Melbourne when the temperature drops? Here are 11 things to do that's totally worth braving the cold for. Trust us, they'll warm you right up!
Also read: Guide to Discovering the Best of Melbourne in 8 Days
1. Exploring the Winter Night Market (every Wednesday evening for the entire winter)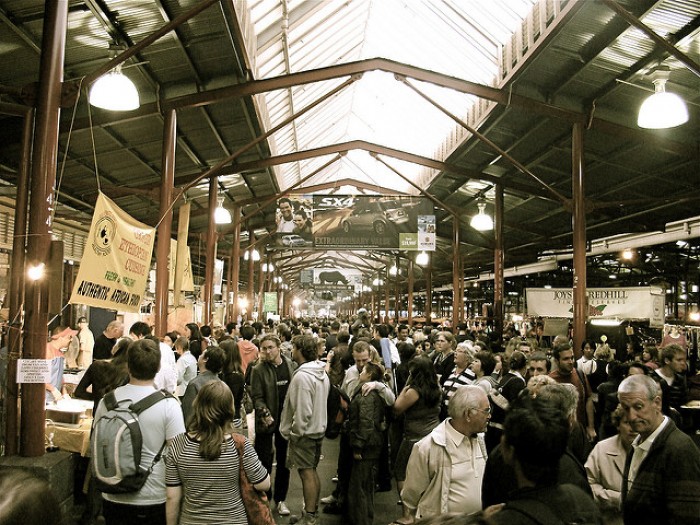 Image credit: Andreas Eldh
I'm sure that you're going to be craving for something warm to drink on those particularly chilly nights – and if I'm right, get your butt out of your hotel and come on down to the Winter Night Market at the Queen Victoria Market. You're going to be so content nursing a cup of mulled wine and taking your time to look around that you're going to feel as snug as a bug in a rug amidst the Melbourne chill!
2. Winter Wonderlights in Sovereign Hill (25 June – 24 July 2016)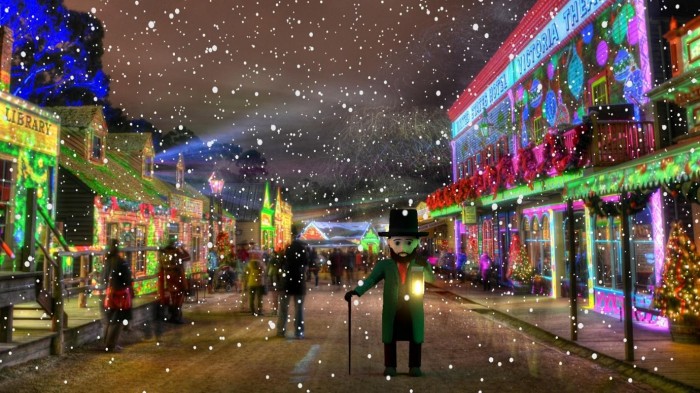 Image credit: Chris Fithall
What better way for you to light up a dreary winter's day than with the Winter Wonderlights at Sovereign Hill? Take a step back in time at the historically-recreated village and witness Christmas in July after dark in its full Instagrammable glory! Your jaw will probably be left hanging when the Victorian-style buildings come alive before remembering that you gotta take a snap of this beauty. Get your cameras ready and be prepared to light up your Instagram feed with pictures of this amazing event!
3. Skiing/Snow resorts in Australian alps (second weekend of June – end of September, or as long as the snow lasts!)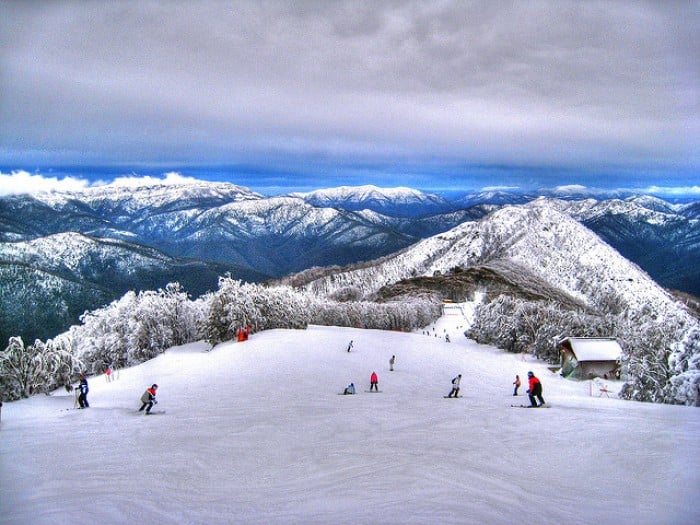 Image credit: Alan Lam
You're cold, miserable, and looking for something to get your heart pumping. Don't worry, we've got your back! The alpine region north-east from Melbourne is famous for its winter sports, and you've got a ton of them to choose from with the likes of Mt Buller, Falls Creek, and Mt Hotham. Want to try something different? There's always snowshoe walking and tobogganing. Preferring to stick to something more familiar? Melbourne's got it. You can ski and snowboard to your heart's content at a place that suits your fancy. The most famous of these places is Mt Buller, so make sure to grab some of your best buddies along and make this the coolest holiday ever!  
4. Melbourne International Film Festival (28 July – 14 August 2016)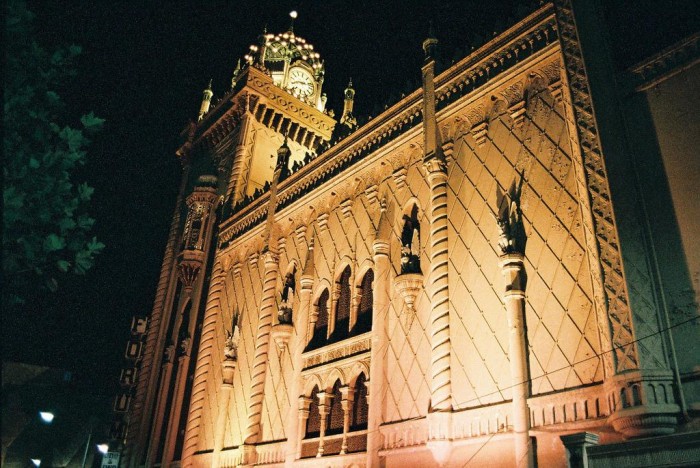 Image credit: Neil
Do you love movies with a burning passion? Then you're going to loooooove this. Make the Melbourne International Film Festival one of your pit stops and let that passion heat you up amidst the Melbourne winter chill. There's going to be a bunch of films shown over 17 days, so you're bound to find something that suits your fancy. These showcased films don't just include the world's greatest films, they have some from Australia's own up-and-coming filmmakers as well. Make sure you're prepared, because these films are going to stoke your love for films and make your passion burn hot, hot, hotter!
5. Challenge your ability to withstand the cold at IceBar Melbourne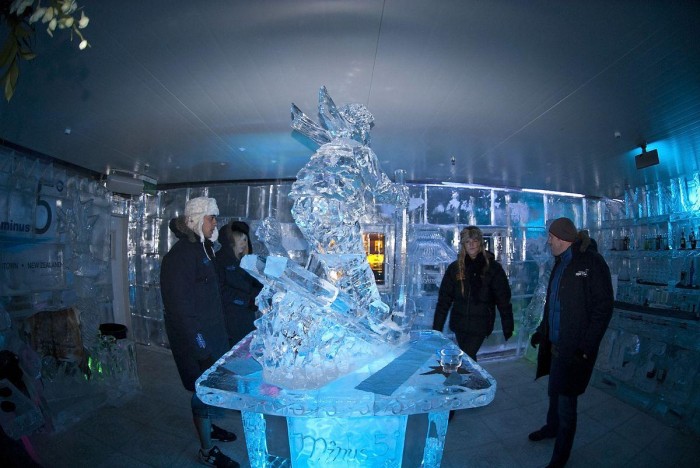 Image credit: Steve Collis
You may hear that the IceBar Melbourne is the one place that's all types of cool and be left wondering why. Well, you'll probably figure that out when you step inside and find out that it's -10 degrees Celsius. This is the perfect opportunity for those who love a challenge to grab your friends along and test one another in one of the coolest places in town. Wear your warmest clothes and gear yourselves up to blaze past the current record of 4 hours inside the bar!
6. Ballarat's Best pie competition (July)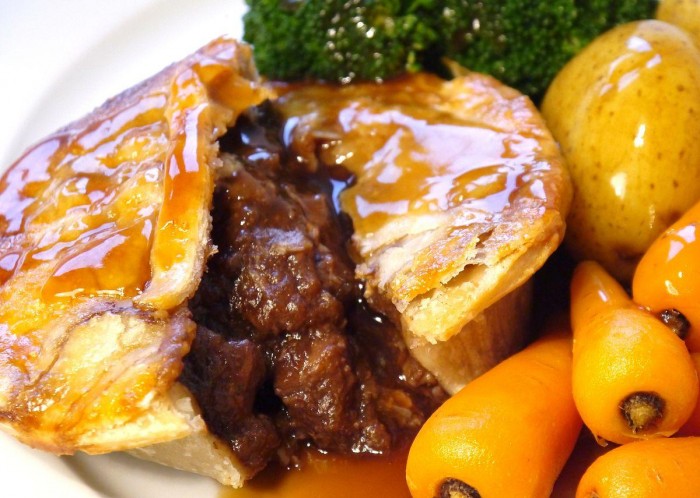 Image credit: Goddards Pies Ltd
Food, food, glorious food! There's nothing more comforting than the feeling of warm, good food in your belly, amirite? You're going to be overjoyed to know that for the entire month of July, Ballarat will be hosting its annual Best Pie Competition. Think: light, crisp pastry breaking apart in your mouth, making way for its intense, savoury filling. Are you salivating yet? Good, because for AUD$35, you're entitled to five mini pies along with five Coopers beers. Nothing beats warm pies on a chilly Melbourne morning and I think you'll more than agree with me!
7. Food Hop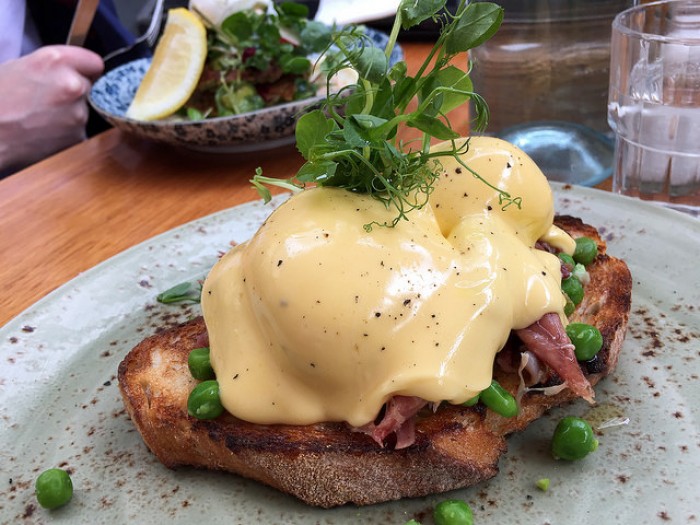 Image credit: Katherine Lim
Of course, there are other foods aside from pies that will leave your tummy warm and satisfied. It's probably no secret that Melbourne is home to some of the best food in the world, so you know what to do!
Sweet-toothed peeps, y'all should get your hands on one of the Nutella doughnuts that were the craze in 2015, or try finding your favourite hot chocolate in town. For those savoury-seeking fellows, you've got your hands full as well. There's always some good cheese fondue, soups, or even a classic roast lying around. The thing about Melbourne is that no matter where you go, you're bound to find something that's going to have you jumping out of your seat exclaiming THIS IS THE ONE! Once you find it, you're probably going to want to  remain there for the rest of your life.
Also read: Best Places to Dine in Melbourne, Australia
8. Melbourne Winter Masterpieces (June – October)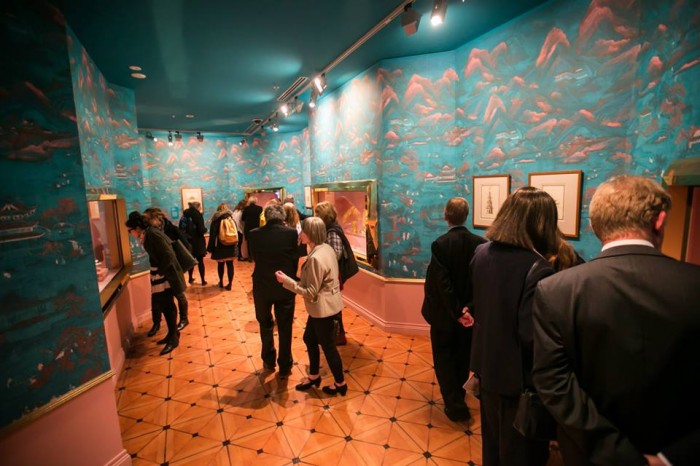 Image credit: Melbourne Uni Alumni
Calling all art lovers – this is the winter event for you! A series of major exhibitions held over the entire winter period, so soak in the artsy-fartsy vibes till your heart's content! Even if you're not a big fan of art, not to worry, these exhibitions are seriously cool, with past masterpieces boasting the likes of "David Bowie Is", "Tim Burton: The Exhibition", "Picasso: Love and War", and "Titanic: The Exhibition". There's really something for everyone here, so take joy in bringing out the artist of you! !
9. Yarra Valley Chocolaterie (August)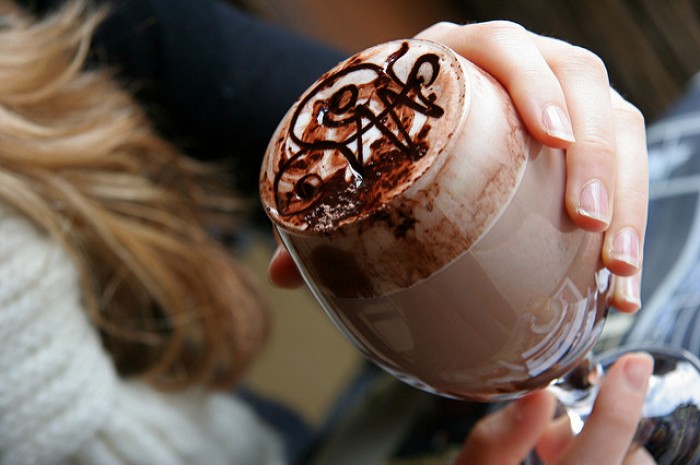 Image credit: macinate
Chocolate lovers rejoice! Don't say I didn't tell you, because man you're in for a real treat. Coming back for its fourth year in a row, Yarra Valley Chocolaterie and Ice-Creamery's Hot Chocolate Festival provides you with 31 unconventional twists on the classic hot chocolate for all 31 days in August. This sure is one hell of a way to warm yourselves up, amirite?
10. Go ice-skating at the O'Brien Group Arena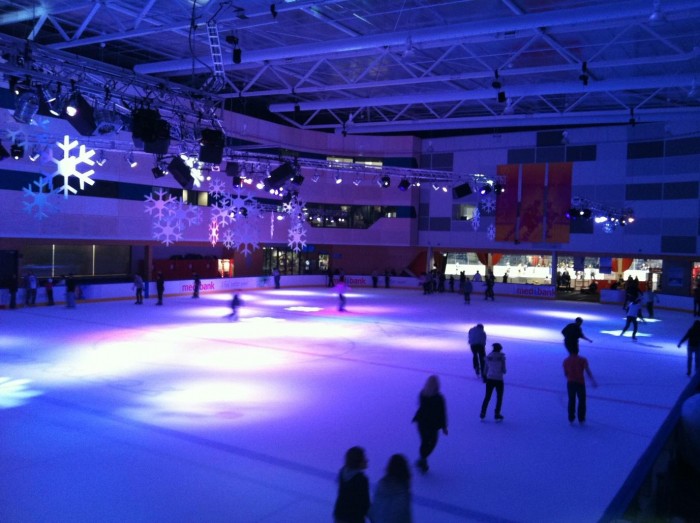 Image credit: Jacktansin
Tired of falling over whenever you brave yourself to go ice skating? I know that feeling. Nothing is more embarrassing than falling onto your butt multiple times in front of the same group of strangers. If you're like me, you'd be glad to know that O'Brien Group Arena (formerly known as the Medibank Icehouse) offers a free 15-minute lesson for noobs like us. Or, if you're a little more experienced (teach me senpai), you can immediately get yourself onto that ice. You might even want to try out a game of hockey. It's up to you. Whatever it is, the action will definitely get you all warmed up, unless you're clumsy like me – in which case, you better bring along some extra protection for your poor behind.
Also read: 10 Great Destinations in Australia's State of Victoria
So, are you in for a wintery good time in Melbourne? Escape the humidity in Singapore and hop on a plane with Scoot! They offer direct flights from Singapore to Melbourne 5 times a week, so you know you're definitely able to pick a time that suits you best. Plus, you even get to sit on one of their Boeing 787 Dreamliners! Visit Scoot now to check out some of the cool deals!
---
Brought to you by Scoot and Visit Victoria.