Gold Coast's allure lies in its distinctive culinary scene, picturesque beaches, subtropical hinterlands and theme parks. It's no wonder that Gold Coast remains a popular go-to destination for Singaporean families!
From rainforest retreats to fun-packed festivals, there is surely something in store for everyone. Rediscover Gold Coast's charms with this list of 10 things to do in Gold Coast on your next family vacation!
With
5X weekly non-stop flights
to Gold Coast, Scoot is the best choice for anyone planning to head over!
1. Book a table at Rick Shores for a visual and gastronomical treat!
A shared meal binds people together. What better way to spend time with your loved ones than to treat them to a sumptuous meal by the beachside? Indulge in pan-asian food at Rick Shores, one of the hottest new restaurants in Gold Coast opened in the seaside complex below Oskars. The menu offers a fusion of Thai and Vietnamese dishes, as well as others imbued with Indian, Japanese and Chinese flavours.
With an expertise in Thai food, anticipate the flavour-packed fusion King Prawn Yellow Curry and Roasted Pork Penang Curry by the Executive Chef, Ben. If you're worried about getting the best seats in the house, don't worry, because every seat promises a spectacular view of Burleigh Heads Beach. Rick Shores is opened from Tuesday to Sunday and serves from lunch to dinner.  
Pro-tip: Visit the restaurant just a little before sunset and bask in the resplendent views!
2. Reminisce some good ol' memories with a can of Balter beer
You've got to admit, life without family and close friends would be un-beer-able! As the Balter Brewing Company puts forward, beer is more than just a drink; it brings people together and is a treasured companion to many precious moments in life. On your next family vacation, unwind and enjoy some Balter beer with your loved ones! Winner of the Best International Pale Ale at the AIBA Awards, Champion Medium Size Brewery and Best Newcomer, the Balter beer will be sure to tantalise your tastebuds. Besides, Gold Coast will certainly be a completely different experience now that you get to kick back over a few pints with your parents!
Brewery tours (inclusive of the full brewing process, tasting paddle of four styles, and a balter stubby cooler) are also available every Friday from 3 to 4pm for AUD$25 (~S$25.50).  
Are you ready to unwind and reminisce good ol' memories with Balter beer?
Your vacation doesn't get any better than this – Scoot to Gold Coast now!
3. Join a winery tour and indulge in wine-tasting
If beer's not your thing, then revel in the wine-tasting and vineyard visiting experience at Sirromet Winery! You can opt for the Winery Tour and Tasting package which will give you a behind-the-scenes glimpse of the Sirromet Winery facility and the Mount Cotton vineyards, inclusive of a private wine tasting of 6 Sirromet wines.
4. Explore the green behind the gold with O'Reilly's Rainforest Retreat
Disconnect to connect with your loved ones at O'Reilly's Rainforest Retreat. This beautiful retreat offers a scenic view of the McPherson Ranges and family-friendly activities such as the Tree Top Walk, guided bird walks and animal shows. A Segway tour is also an exciting option as you breeze through the creek crossing to Moran's Falls. The "Villa Celebration" package which comprises hot stone massages at the Lost World Spa, creekside picnic at Canungra Valley Vineyards, wine tasting, as well as breakfast and dinner daily, is perfect for couples and families!
5. Shop 'til you drop at NightQuarter Market
Located in Helensvale, the NightQuarter Market is an eclectic hubbub offering broad-ranging micro-restaurants and live music from Gold Coast's best emerging artists at The Paddock. With over 120 stalls, experience the local culture with an abundance of food, clothes and crafts available. The market is opened on Fridays and Saturdays from 4 to 10pm. A mere $3 entry fee promises you an amazing shopping and cultural experience at Gold Coast's newest creative playground!  
If you are unsure what food to try at the NightQuarter Market, Kemuri's Asian fusion cuisine inclusive of mouthwatering baos, soft shell crabs, teriyaki chicken and pulled beef is a good place to kickstart your food journey in the market. Get your cameras ready for a delightful array of Insta-worthy dishes!
Ready to indulge in mouthwatering foods and a much-needed shopping spree at Gold Coast's NightQuarter Market? Happiness is just a Scoot flight away!
6. Cycle the Gold Coast Oceanway
How about some outdoor activity with the family to burn off those calories? Spend your afternoon cycling the Gold Coast Oceanway which spans 36 kilometres from Point Danger Lighthouse (Coolangatta) in the south, to the Gold Coast Seaway (The Spit) in the north. If you're not keen on cycling the entire route, sections of 4 kilometre routes are also available. Invigorate yourselves with the fresh air and bask in the magnificent coastal views as you cycle along. Remember to bring along some water and food for a picnic lunch! Other activities such as birdwatching, sailing, surfing, fishing and swimming are also available, so there's something for everyone.
7. Have a blast at Gold Coast's festivals
Live it up with vibrant festivals in Gold Coast! Don't miss the Bleach* Festival, Gold Coast's largest arts and cultural festival, featuring music, theatre, dance, visual arts and outdoor events. The Blues on Broadbeach – the largest free music festival in Australia held every year in May, is also popular pick among locals and tourists alike. This festival boasts the best blues and soul music from all over Australia, as well as an international line-up. Other exciting festivals include the Gold Coast Multicultural Festival held on 12th Aug 2018; Buskers by the Creek held from 13th to 14th Aug 2018; Crafted Festival (Gold Coast's craft beer and cider festival) held on 3rd Nov 2018 and more!
8. Embark on a kayaking tour
Tired of traversing the Gold Coast by foot? Unveil Gold Coast's hidden gems and treasures with a kayaking tour! The Chill-out Tour by Seaway Kayaking Tours to South Straddie and Wave Break Island allows you to catch glimpses of dolphins and stingrays; bushwalk through South Stradbroke Island; snorkel amongst Wave Break Island's reefs, and more! An appetising lunch awaits you at Wave Break Island with free pick-up, drop-off and digital photos. The package costs AUD$99 (~S$100) and lasts for approximately 4.5 hours. It's definitely worth a try with the whole family to explore Gold Coast from a totally different perspective!
Enthralled by the picturesque beaches and exciting festivals of Gold Coast? Book your flights now with Scoot and experience it for yourselves!
9. Strap in for an extreme jet boat ride
For a truly unforgettable experience, why not head straight for the thrills and spills onboard an extreme jet boat ride? Perfect for large families, scream your hearts out as the driver skillfully manoeuvres sharp twists and turns for that added adrenaline rush. The 55-minute ride allows you to check out Gold Coast's magnificent skyline from the waterways, promising a truly exhilarating and unique experience unlike any other. Not only will you pass by waterfront mansions of the rich and famous, golden beaches, Sea World, The Spit, and more; you'll also enjoy local commentary for each attraction as well!
10. Glamping and barbecue under the stars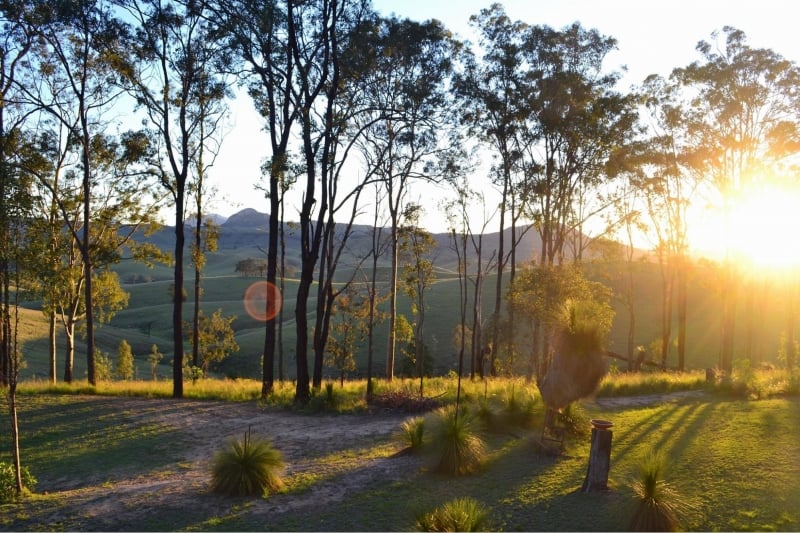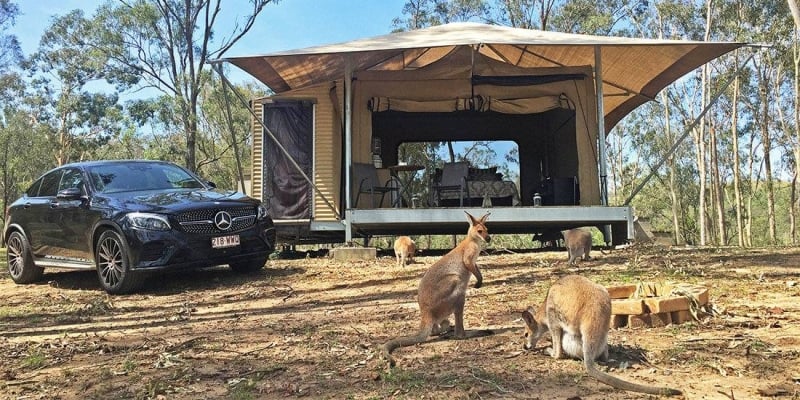 Glamping has been a relatively new trend in recent years, and you'll be delighted to know that there are many options in Gold Coast for you! Ketchup's Bank Glamping is a great choice, where you'll enjoy private campfires surrounded by lush greenery and the chirping of birds to wake you up when the sun rises. Apart from the luxurious facilities, you might even find some friendly kangaroos roaming around your cosy abode! How's that for a unique family accommodation option?
Are you raring to head back to Gold Coast right now? With so many exciting things to try out with your family, there's no reason to resist. It's time to rediscover Gold Coast as you reminisce old memories and create new ones with your loved ones.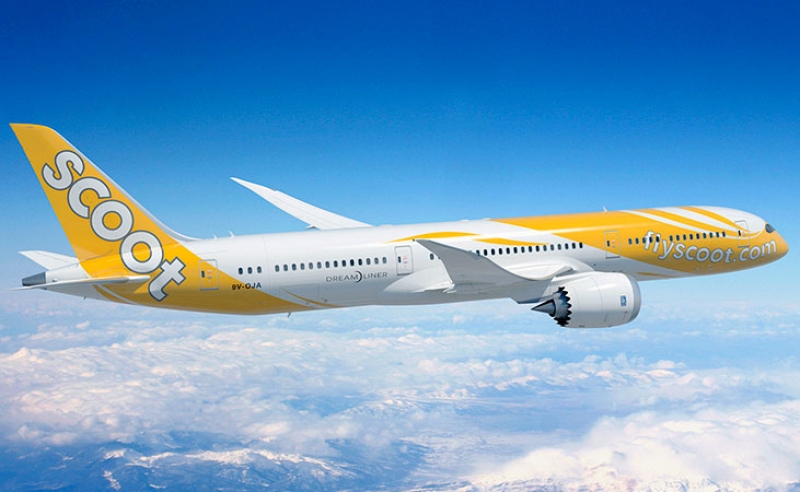 So what else are you waiting for?
Book your flights to Gold Coast now! E
scape the ordinary with Scoot and create extraordinary memories with your family in Gold Coast today!
For more information about Gold Coast, visit Tourism and Events Queensland's website.
---
Brought to you by Scoot and Tourism and Events Queensland (TEQ).