Here's a universal truth: a date is always more romantic when it's done overseas. Be it having after-dinner drinks at bar on the pristine beach, or exploring the gastronomic delights of a city's night markets, couple getaways are definitely more exciting than the same sullen dating routine in Singapore. After all, there are advantages in spending quality couple time overseas! With a replenished list of activities, comfortable weather and rarely a familiar face in sight, having a vacation with your significant order is the perfect date idea.
Whether you're an outdoorsy couple or a pair of culture vultures, you should probably set your sights on Gold Coast. It has an array of dating opportunities stretched out from its gleaming beaches inward to the sprawling hinterlands. Why not take it up a notch and start planning your next romantic getaway?
1. Soar through the skies in a hot air balloon
Image Credit: (Instagram) @jared.ng
Every couple loves a good sightseeing opportunity, where it'll be just you, your partner and the sprawling panorama to lose yourselves in. Gold Coast gives you the chance to do just that, but from a completely new angle a few thousand feet above the ground. A hot air balloon ride with the clouds for company will redefine your sightseeing experience. Pan around to enjoy sweeping panoramic views of Mount Tamborine and Lamington National Park. Look eastward and you might even spot the city skyline basking in the gleaming sunlight. As if a scenery like that could be more amazing. But look right by your side to your special guy or gal, and it'll instantly get a whole lot better. From way up high in the clouds, you'd definitely fall in love all over again.
Upon touch-down, celebrate your newly-kindled romance with a champagne breakfast amidst the lovely ambience of O'Reilly's Homestead & Vineyard. You can lock hands thereafter, and take a stroll around the tranquil surroundings, or enjoy a lovely session of wine tasting at the Cellar Door.
2. Learn to surf and hit the waves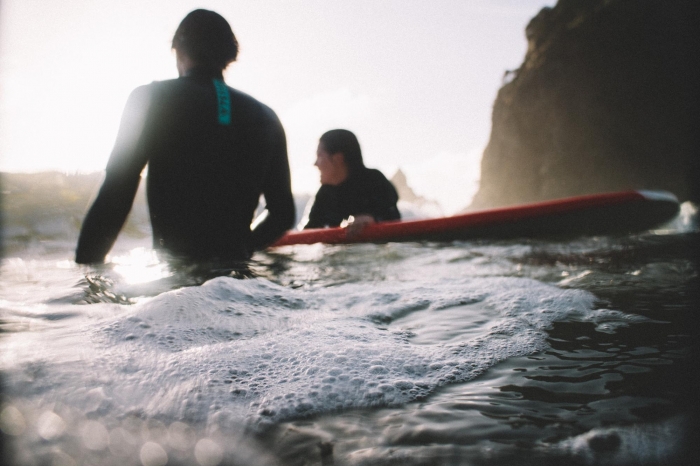 When in Gold Coast, there's no way you can forgo the opportunity to crash through the waves. Squint as far as you can, and all you'll see are the pristine uncrowded beaches hugging a shimmering coastline. It's no wonder surfing is synonymous with this city. So you can't say you've seen all of Gold Coast till you've surfed its immaculate waves.
If the two of you happen to be pro-surfers, Snapper Rocks Superbank near Coolangatta is a worthy challenge. But it's more likely that you guys are as much a city urchin as I am. In any case, fret not because you can head to the beautiful beaches of Surfers Paradise or Burleigh Heads for some surfing tutorials! You'd definitely have a whirlwind of fun trying to keep each other balanced on the surfboards. Besides, overcoming challenges and trying new things hand in hand is what relationships are all about, right?
3. Unwind with an idyllic farmstay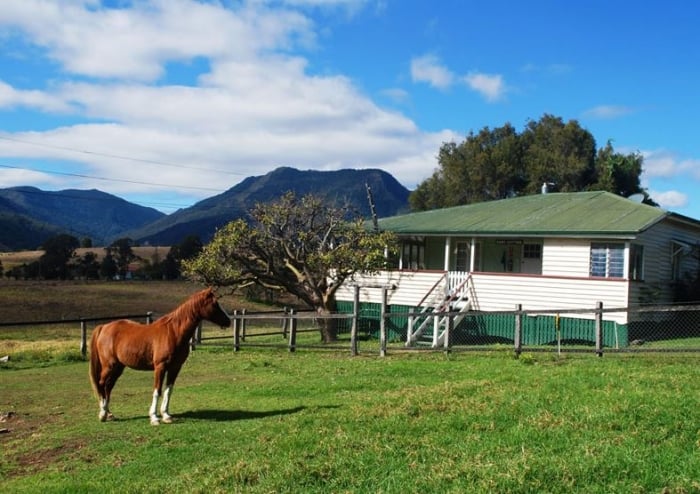 Image Credit: Cedar Glen Farmstay
Sometimes, all you need is a retreat away from the urban life to rejuvenate the spark between both of you. There's something about the countryside, with its slow pace of life, lush greenery, sweeping spaces and fresh air, that makes a stay there inevitably romantic. And better yet, there's only just the two of you.
A farmstay at Cedar Glen in Beaudesert is the ideal destination to reconnect with nature and each other. You can ride on horses through serene foothills, try out the simple farm lifestyle or simply relax on the verandah and take in the beautiful scenery. Stripped down and unplugged, this no-frills activity is perfect for just spending quality time with each other. Just you, your partner and the outback.
4. Go on a whirlwind adventure in a wilderness retreat

Image credit: (right) O'Reilly's Rainforest Retreat Facebook Page
Sweep your significant order off his or her feet with an entire day of exhilarating activities at O'Reilly's Rainforest Retreat! Start the day with a lovely guided segway ride through the rainforest, and admire its various waterfalls. Ramp up the thrill level one notch higher with a ride on the 180m zip line, 25m above the ground, before settling down for an intimate picnic amidst the vibrant birdsong. You can continue to explore the surrounding greenery with additional guided walks and attempt to spot the numerous wildlife, or prepare for a mystical journey in the dark with the Glow Worm Tour!
With this one-size-fits-all-retreat fulfilling your double dose of au-naturel fun, you are guaranteed to win your partner's heart all over again. You know what they say: a couple that gets out together stays together.
5. Visit a Vineyard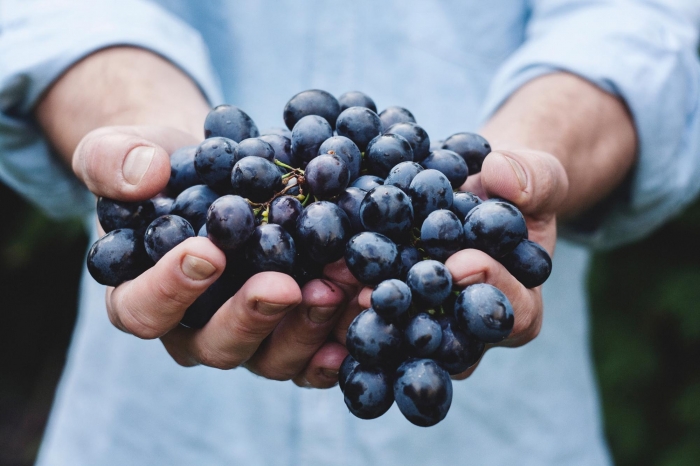 Just when you thought O'Reilly's Rainforest Retreat and its couple-friendly outdoor activities couldn't get more enamouring, they've got another trick up their sleeves. If you're a couple looking to indulge in life's finer privileges, then the classy O'Reilly's Canungra Valley Vineyard is the place for you. It's one thing to sip fine wine, but doing that whilst outstretched by the creek under a relaxing shade of Silky Oaks is a whole new level of hedonistic heaven.
Here, you can enjoy engaging hands-on activities like grape pruning and harvesting or simply unwind with a romantic stroll through the burgeoning vineyard grounds. If indulging in some of that refined, classy languor is your idea of a great date, then you probably should put this high up on your list.
6. Book a bike and tour the Gold Coast

Take a leaf out of the young lovers' book and get on a cycling jaunt around the area! You can take your time to explore Gold Coast's distinct precincts, each with their own unique flavour, or leisurely ride along the beach and soak in the spectacular scenery. Rent individual cruisers (AU$25/ half day) or tandem two-to-goes (AU$45/ half day) at Get on Your Bike. As cheesy as this idea may sound, you know that there's no harm giving this a shot. Paddling along the coastline together, with the cool wind brushing against your faces and countless stops between Surfer's Paradise and Broadbeach, this is a great way to spend the afternoon out.
7. Play a game of Putt Putt Golf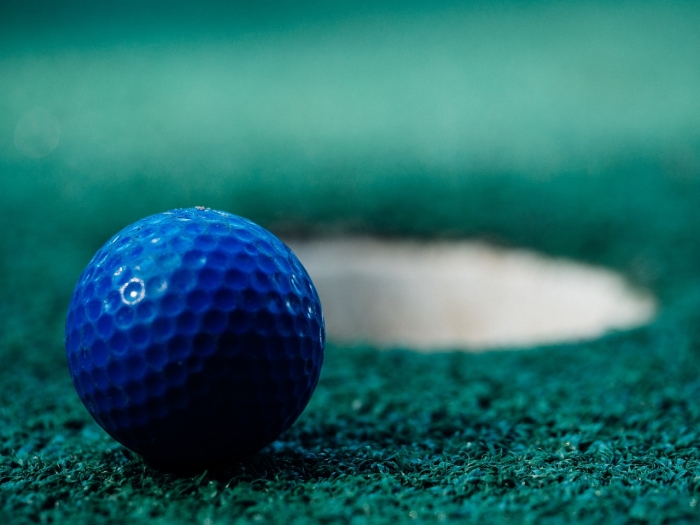 At first glance, mini golf might not be the most romantic of activities, but think again: just the two of you, trying to out-compete each other, and yet exploring the myriad of themes in this expansive golf course. From glow in the dark mummies and mysterious caves at King Tutts Putt Putt to playful animal balloons at Putt Putt Mermaid Beach, set each other's hearts racing with a friendly challenge to get more hole-in-ones! And just like in a relationship, it doesn't matter who wins in the end – it's that both of you are happy, and had fun TOGETHER.
8. Venture out of Gold Coast and explore the Sunshine Coast
Just a 2-hour-drive north of the Gold Coast, the Sunshine Coast is renowned for its great lifestyle options, award-winning restaurants, fresh produce and colourful weekend markets. Bring your significant other on a scenic drive through the rolling hills where both of you can soak up the amazing view of the Glasshouse Mountains, or simply immerse yourselves in the cafe & dining culture prevalent in the Sunshine Coast.
Whether it's a quiet escape or action-packed adventure, with even more sprawling beaches, eclectic food, amazing scenery, a romantic rendezvous here will be the icing on the cake for sure.
Whip up tasty treats at a cooking class

Image credit: Spicers Tamarind Retreat
Self-professed foodie or not, the simplest way to any person's heart is through their stomach. There's no denying that cooking up a meal with your significant other is probably one of the best activities out there to bond. You'd get to experiment with different spices and enjoy a playful laugh at your clumsy other half clanking all the kitchenware. Channel your inner domestic goddess or culinary masterchef at Tamarind Cooking School. Acclaimed chef Daniel Jarrett will teach you how to cook a whole palate of different cuisines, from flavourful Thai Green Curry to rich Italian Tagliata. You might not blossom into a full-fledged Michelin top chef, but you'd definitely have a great time learning!
Stop for high tea in Montville

Coffee, tea or me? While we're on the topic of tasty delights, you might as well give in to a soothing high tea session. Tucked away in the Sunshine Coast hinterland, Elements at Montville is the high tea parlour that'll sweeten the soul, nourish the mind and delight the senses. Choose from over 50 speciality teas, barista coffee and fruity refreshments to enjoy a rejuvenating afternoon admiring the picture-perfect Kondalilla Falls valley. Sometimes, you really need a breather from your hectic lives and cosying up to your partner over tea will do just the trick.
Hunt for bargains at Eumundi Markets
What's a holiday if you don't lug home a barrage of souvenirs? While you have free reign to splurge a hole right through your wallet, what's the fun in shopping at those boring premium outlets? You'll only find unimaginative, repetitive rows of the same brands that your friends can find back home.

Image credit: sunriseOdyssey
Instead, shopaholics should head to flea markets like Eumundi Market for authentic artisan trinkets. From original art pieces and antiquated memorabilia to trendy clothing and thrift store jewellery, flea markets sell them all. If you're looking for ideas to primp up your home, I'd say this is the best place to find all the interesting homeware and eye-catching furniture. Picking out furniture to decorate your own home together is one sure-fire way to have fun together as a couple. So while if you intend to do just that, why not get quirky with flea market bargain hunts instead?
Have you chalked up enough date ideas yet? Gold Coast promises a world of fun with your significant other that no date in Singapore can afford. Scoot flies directly to Gold Coast four times a week, and even has a special option on Scoot that is perfect for couples: the ScootinSilence zone!
This area at the front of the airplane (just behind the ScootBiz cabin) is exclusively for passengers above 12 years' old, making your flight experience free from the distressing wails of newborns and the scampering footsteps of toddlers! You can finally share an intimate moment with your partner in peace and quiet, or utilise the adjustable headrests to comfortably cuddle during night flights. Booking your seats in the zone also allows you to reserve Super and Stretch seats, which have up to 50% more legroom than the usual seats.
If that's not enough, the luxurious ScootBiz seats will definitely win you over. Adjustable headrests, reclinable seats and double the legroom, you'll be travelling in absolute comfort. No more cramped and awkward sleeping postures because there'll be all the room you need to enjoy a relaxing flight.
There's also a complimentary in-flight alcohol beverage for you and your partner to toast to a great adventure ahead. Even better, fly with ScootBiz and wave goodbye to all your duty-free shopping woes. Allowing 2 pieces of cabin baggage (up to 15kg) means you can spend even more on last minute souvenirs to pack home.
With the ScootinSilence zone or ScootBiz, start your romantic getaway straight from the flight itself!  Just head over to Flyscoot.com, book your flights to Gold Coast and jet off in comfort to unlock some romantic date adventures. <3
---
Brought to you by Scoot