We all know that planning holidays for large groups of friends is incredibly difficult.  For starters, everyone in the group has different ideas on what constitutes a fun activity. When you consider how everyone has different perspectives on what a vacation should be like, different preferences for food, different comfort levels and even different budgets, satisfying everybody might actually be impossible…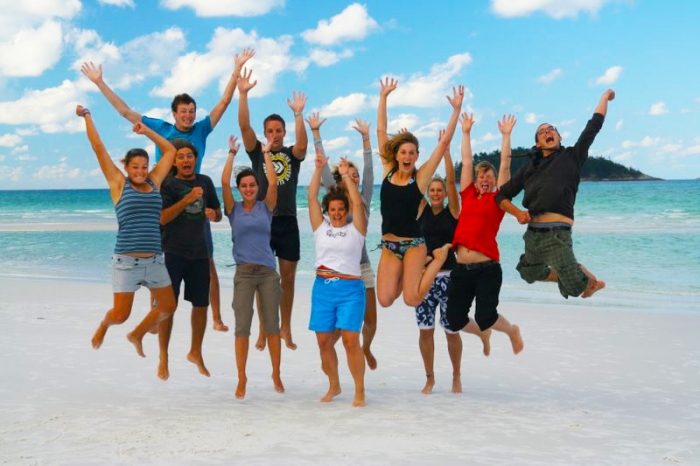 Image Credit: Paleontour
BUT FEAR NOT: if you are setting your sights on Gold Coast, there are tons of activities that would please even the fussiest member of the squad! The eastern coast of Australia offers a diverse range of activities for a myriad of tastes, thereby guaranteeing a memorable trip for everyone. And with Scoot's amazing flight deals to Gold Coast, there's absolutely no reason to resist at all!
So gather your friends, and save this list of 10 large-group activities in Gold Coast that will pacify everyone in your group:
1. Rent a Bungalow by the Waterfront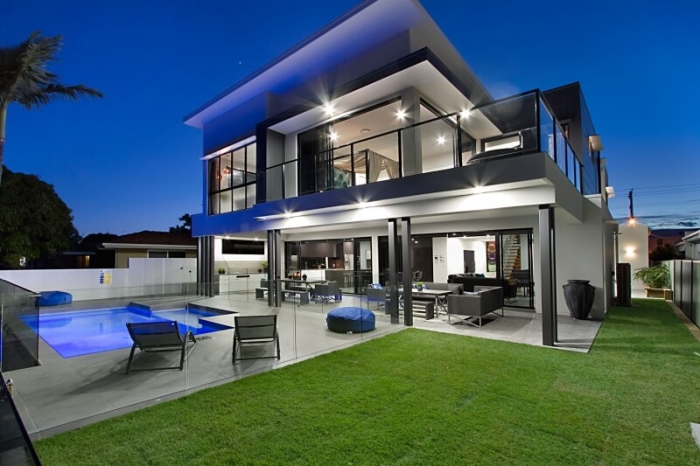 Image Credit: Elite Holiday Homes
The utmost concern when it comes to planning large-group vacations is obviously to find accommodations that everyone can fit into. Discard those plans of booking multiple rooms in hotels, and rent a bungalow instead! Most bungalows for rent have 4 – 8 rooms, and cost from AU$330 (S$354) per night, making them perfect accommodations for large groups of travellers!
Equipped with a home entertainment room, a private pool and even a BBQ pit, these houses are even better than the villas that you can find in Bali! Better yet, such facilities keep the entire group entertained all day. You can spend the day playing pool at the entertainment room, then party all night long in the spacious living room.
Tip: The best part? Most of the bungalows have ensuites, which means that you never have to fight for the bathroom!
2. Cycle across Surfers Paradise at a leisurely pace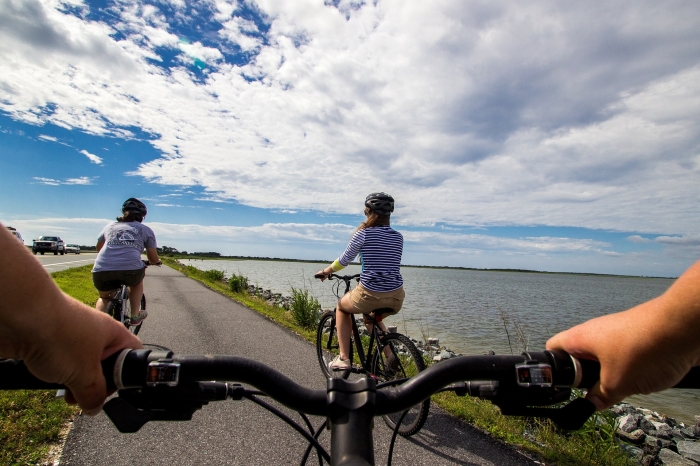 Sometimes, the best group activity is also the simplest. Take advantage of Gold Coast's pleasant climate, and explore every nook and cranny of the area with a bicycle! Besides being free to go anywhere that they desire, every member of the group can cycle at their own comfortable pace, and stop anytime they want! If the entire entourage is gearing for a more scenic bike ride, head towards the beautiful beaches of southern Gold Coast, such as Burleigh Heads and Currumbin Beach, and take in the splendid sights of the different beach precincts.
If some of your friends are still unconvinced that cycling in Gold Coast can be fun, tell them this: the renowned music bands Foo Fighters, AC/DC, Pearl Jam and Metallic also explored Gold Coast by this hipster way!
Tip: Most bike rentals also offer delivery and pick-up services for their bicycles, so you don't have to worry about turning back!
3. Charter Your Own Yacht Out to Sea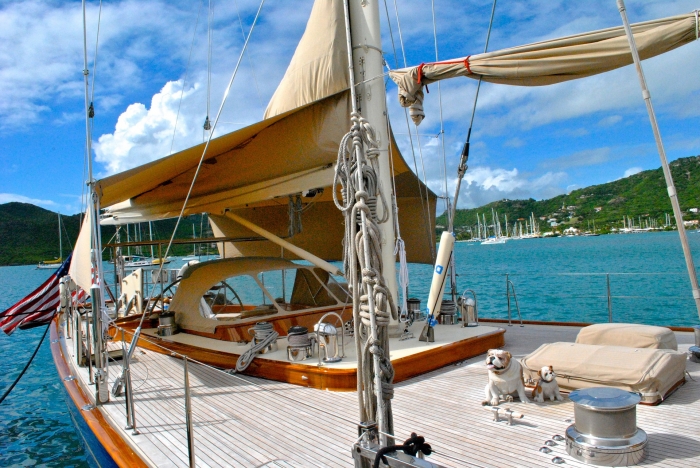 Let's face it: everyone wants to party on a yacht, surrounded by azure waters and a refreshing sea breeze. In Gold Coast, this dream party can actually be a reality! Chartering a boat in Gold Coast is a lot more affordable than it is in Singapore, and you'll find a wide selection of boats readily available for your sailing needs. So bring your own bottles of wine and other party essentials, and enjoy the high life at a much cheaper rate than back at home!
Tip: If you're looking for Instagram-worthy shots, sail out just before sunset for a breathtaking sight of the entire coast.  With so many members in the group, it's just so convenient to help each other take artistic or hipster photos!
4. Feast at the Night Markets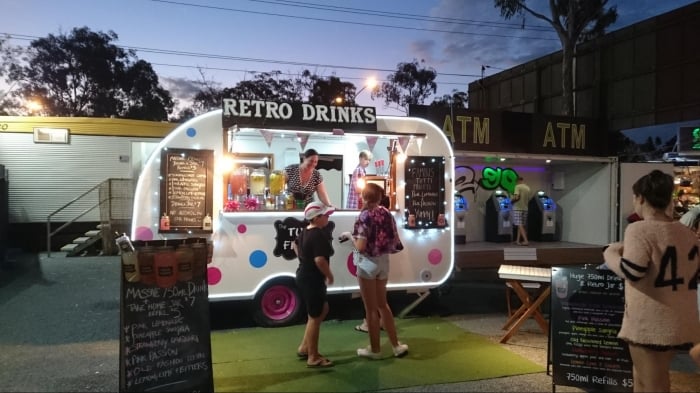 Image Credit: Geoffrey Rhodes
One of the best parts of going on a vacation with friends, would be feasting on local gastronomic delights together! Suggest an expedition to Gold Coast's various night markets, and watch as everyone unanimously agree to join in.  For mouthwatering dishes and excellent live music, try the Miami Marketta (which opens every Wednesday, Friday and Saturday at around 5pm) or the Night Quarter (which opens every Friday and Saturday at 4pm). You can also hop over to the The Kitchens at Robina Town Centre, which houses a myriad of eateries offering a wide selection of cuisines, from freshly-prepared seafood to mouthwatering wood-fired pizzas.
Tip: Sharing different types of food amongst your entourage of friends is just so much more economical, plus you get to try out a larger variety of offerings!
5. Surf, Climb & Skydive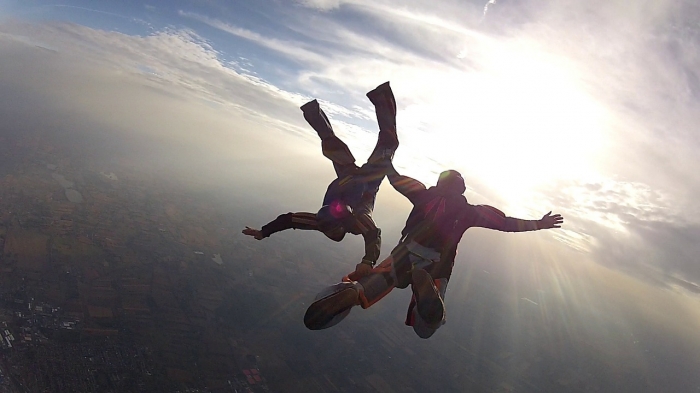 What's a group vacation without some heart-stopping adventure? Gold Coast offers a range of adrenaline-pumping activities for the entire group! Ride the waves like a professional surfer, or be thrilled by the high-speed maneuvering and 360-degree spins of the jetboat! For the daredevil squads, free-fall through the air before parachuting gracefully onto the gorgeous Kirra Beach.  The vantage point you get from skydiving offers a glorious view of Gold Coast like no other. You'll never forget this iconic moment for sure!
If watersports or skydiving isn't your cup of tea, try the SkyPoint Climb instead! This iconic activity allows you to scale one of the tallest buildings in Gold Coast – the Q1 Resort Building.
Tip: Time your climb properly so the entire entourage can catch the stunning sunrise or spectacular sunset over the city!
6. Take a Hot Air Balloon Ride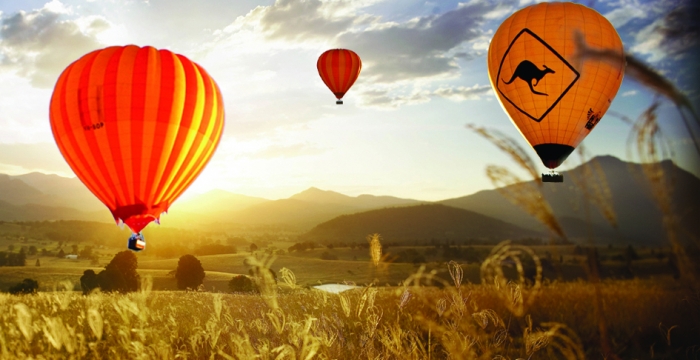 Image Credit: Daniela
Who can resist a chance to cross hot-air ballooning off your bucket list and take in the spectacular view from above? Get the squad on a hot air balloon flight over Gold Coast's picturesque countryside! From rolling pastures to thick forests, and gorgeous vineyards, the view from above will surely draw gasps of admiration from your friends, or keep them occupied with taking photos.
Tip: Some hot air balloon rides even include breakfast at a vineyard, which will wrap up your aerial sojourn with a lovely meal of bread and wine. It's the perfect conclusion to an exciting hot-air balloon ride.
7. Visit the Natural Bridge Glow Worm Cave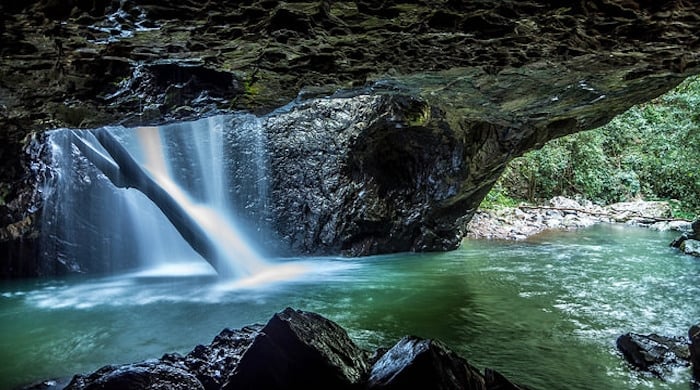 Image Credit: Josselin Berger
One way to entice the entire group to come along is to promise them an experience of a lifetime. And Springbrook National Park delivers this promise with an amazing treat for the eyes! Nestled in the heart of the park is an amazing cave that houses millions of glow worms! At night, these glow worms transform the entire cave into a brilliant light show that is guaranteed to take your breath away. Hike through the park's forests in the evening and enter the cave just as the sun sets, before ending your adventure with some stargazing back outside.
Tip: Transport to and from from the national park, as well as a guide to the cave, can be easily arranged for big groups. All you need to do is be prepared for an experience of a lifetime!
8. Check out the Pacific Fair Shopping Centre and Harbour Town Outlet Mall
Image Credit: Pacific Fair Shopping Centre (Facebook)
Satisfy everyone's shopping needs with a visit to the newly renovated Pacific Fair Shopping Centre! With a sweeping range of international and local labels, the outlet mall is a paradise for the shopaholics in your group! There are also stores selling travel accessories and technology gadgets, making the mall a go-to place for fitness junkies and technophiles as well. For the rest of the entourage desiring a break from all the shopping, catch the latest blockbuster at the mall's cinemas.
Tip: If you are looking for amazing deals for surf and sports apparel, head towards the Harbour Town Outlet Mall instead! The surf and sportswear stores at this outlet mall tend to offer heavy discounts on their goods, so grab the chance to get running shoes at insanely low prices.
9. Chill Out At the Surf Life Saving Clubs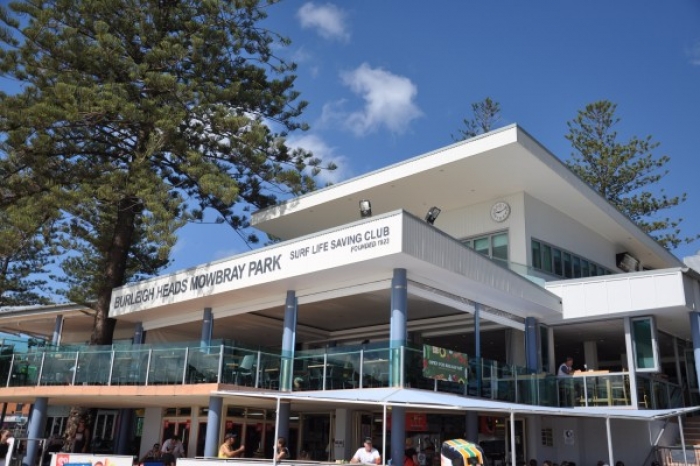 Image Credit: Burleigh Heads Mowbray Park Surf Life Saving Club
There's always one activity that everyone can do together: relax and people-watch! And Gold Coast has the perfect place for that at the Surf Life Saving Clubs along the beach. Park the group at any of the clubs, where all of you can spend a languid afternoon to the sight of waves crashing incessantly against the shore. Alternatively, spot the lovely bikini babes and beach hunks surfing the waves as you enjoy ice cold beers.
Tip: The clubs also serve excellent meals at great prices, such as an exquisite Chicken Schnitzel for just AU$20! Order different main courses and share them amongst the group.
10. Spend a Day At Fraser Island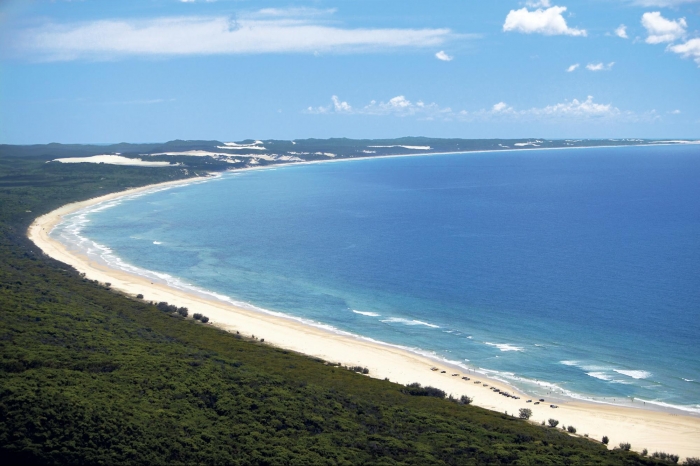 Fraser Island  | Image Credit:  Courtesy of Tourism & Events Queensland
If you are seeking a place beyond Gold Coast to occupy the entire squad, head over to Fraser Island! Filled with verdant rainforests, pristine beaches and massive sand blows, the world's largest sand island is ripe with activities for a day's outing or more! Rent a four-wheel drive and discover hidden inland sites of spectacular natural beauty, or scale the various sand cliffs for a picturesque view of the horizon. You can also take a dip in the invigorating waters of Lake McKenzie or Eli Creek!  Fraser Island also houses various beach fishing spots, such as Sandy Cape, where avid anglers in your group can try their luck at.
Tip: You can even join the island's rangers on a guided night-time walk and spot the local wildlife. Sounds like an ideal night-time activity for all the nocturnal and energetic members of the group!
Is your entire group already nodding in excitement? Grab this rare opportunity of unanimous approval and start planning your holiday now!

Image credit: Flyscoot.com
If you're looking to book your holiday, there's no better airline to fly with than Scoot! With an average 31" seat pitch and 18" width, Scoot's seats are much wider than most low-cost carriers and even comparable to full-service airlines. Coupled with the wide selection of seat choices, from super seats with 30% more legroom to the child-free ScootinSilence quiet zone, you can finally ensure that everyone in the squad flies in comfort. So head over to FlyScoot.com now and start booking!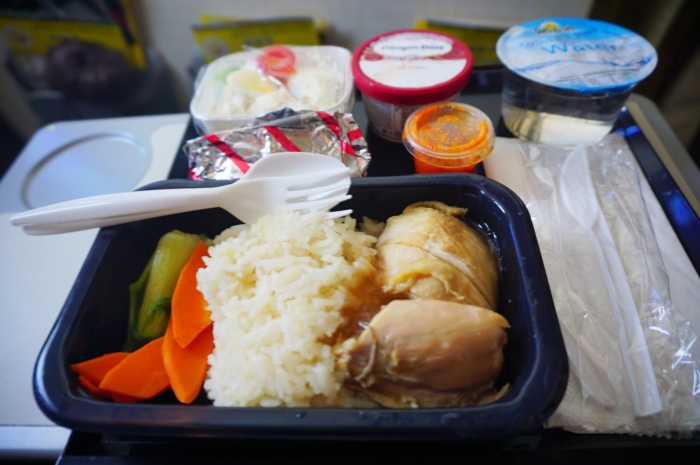 And here's an even more awesome secret: Scoot has an exquisite spread of onboard meals! You can feast on any of the sumptuous pre-order Combos (which comes with a Cadbury Dairy Milk Chocolate and either Coca-cola or Green Tea) or try the exquisite Premium Meals (which includes a 2 deluxe sides and a drink) instead. I had the mouthwatering Singapore Signature Chicken Rice Premium Meal on my flight, though my seat-mate swore by the Fried Fish with Chili Crab Sauce Preorder Combo. Note that both Preorder Combos and Premium Meals are only available via pre-order during your flight bookings at FlyScoot.com.
Now that you've got activities for the whole squad settled, planning for group vacations has never been easier. Book your tickets to Gold Coast now and have the trip of a lifetime!
---
Brought to you by Scoot and Tourism & Events Queensland