Japan is a popular spot for honeymooners, with plenty of spots oozing with romantic vibes, but if you are looking beyond the usual suspects of Tokyo, Osaka, Kyoto and Hokkaido, consider the coast of San'in.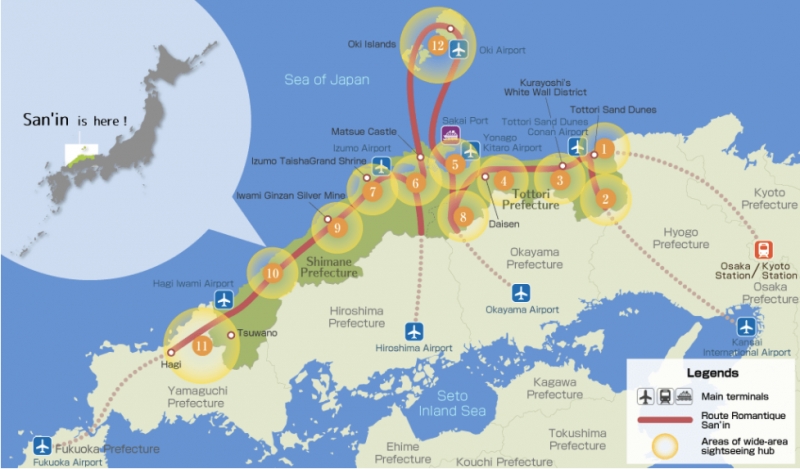 Facing the Sea of Japan with mountains in the background, abundant nature and the oldest history of Japan, the coast, dubbed Route Romantique San'in, stretches from the Tottori Prefecture and Shimane Prefecture to Yamaguchi Prefecture.
To get to San'in, simply catch a bus or train from Kansai, Okayama and Hiroshima Airport, or a flight to Yonago Kitaro Airport from South Korea and Hong Kong. What awaits? A region of authentic Japanese culture, romantic myths and changing scenery across all seasons.
Here are 10 things that make San'in the it destination for romance:
1. Sand dunes with wave patterns
Look no further than the Tottori Sand Dunes, located in the corner of the San'in Kaigan UNESCO Global Geopark, in the eastern part of Tottori Prefecture. The fumon (wind pattern) is a key highlight, whereby wave patterns become imprinted on the sand. You can take a stroll on the sand dunes while enjoying the sea view, ride a camel, paraglide, sandboard or check out the Sand Museum, which displays sculptures made from only sand and water.

Bonus: This is also one of the top Pokemon Go locations in Japan, so don't be surprised if you catch players hanging around all day and night.

2. Insta-worthy coastal views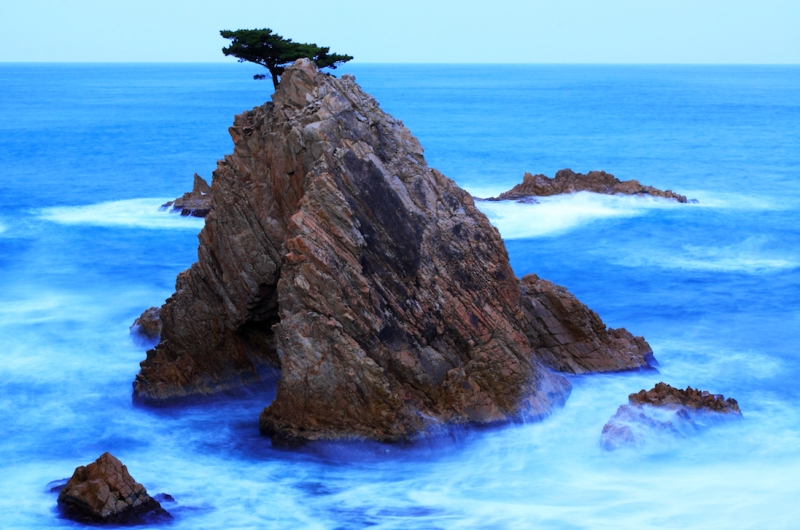 There's nothing more romantic than a slow walk along the scenic coast. The Uradome Coast boasts a magnificent marine eroded terrain formed by the raging waves of the Sea of Japan. Stretching from Mt Shichi to Kugami Cape, the coast scenery varies from season to season, and you can see various terrains and geological features such as tunnels, caves and white sand beaches. For an even more spectacular view, go sea kayaking or get on a Matsushima Sightseeing Boat.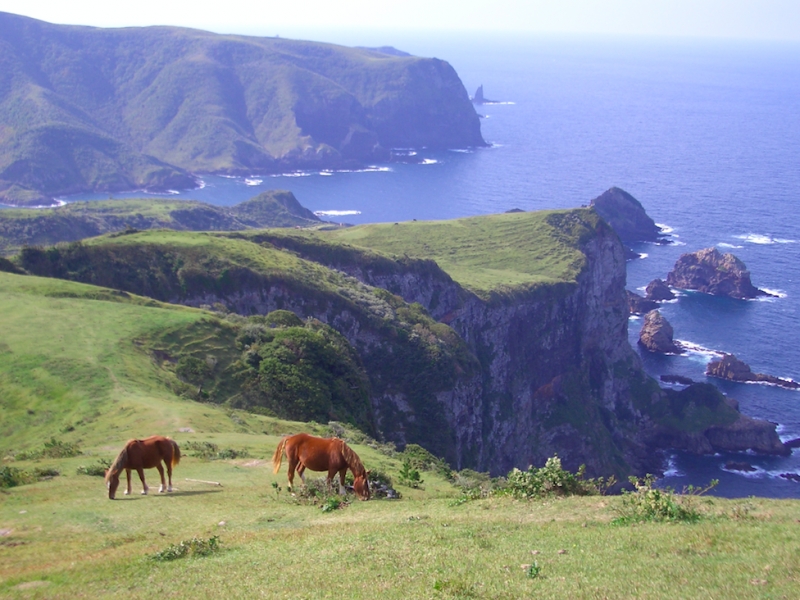 Alternatively, check out the Kuniga Coast, a scenic spot of Oki. The large cliffs and uniquely-shaped rocks rise high. In fact, one such cliff, the Maten Cliff, goes to a height of 257m. Cows and horses also graze on this hill amid the peaceful scenery. For an even better view, take the boat which tours around the rock suspension bridge Tsutenbashi and Akekure Cavern.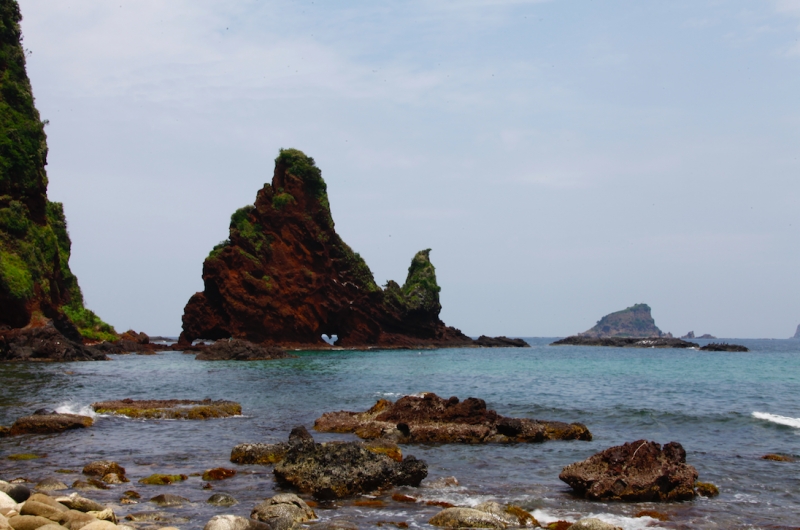 The red cliffs and emerald sea of Akiya Coast come with a myth: a goddess gave birth on Tarai-iwa Rock and a sheer cliff that appears to float on the sea's surface. The sheer cliff also has a heart-shape hole named "Heart Rock", a popular power spot for good luck and marriage over the last few years. If you happen to be here in summer, take a swim while admiring the gorgeous coast. A campground, managed by the town, has also been set up here, so camping overnight is also an alternative.
3. Comfy hot springs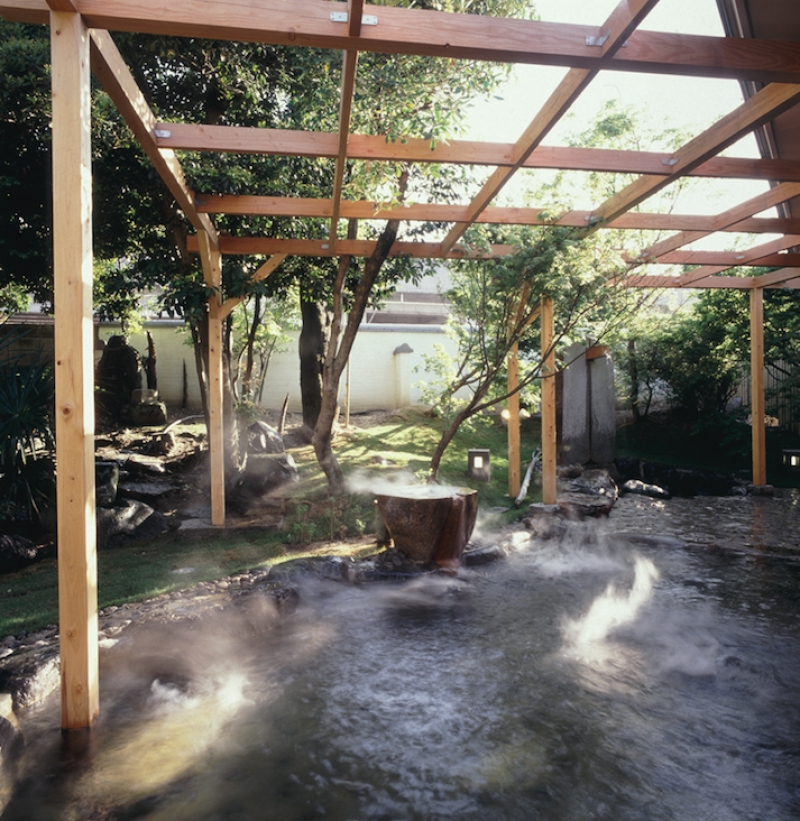 If you visit San'in in winter, there's nothing more romantic than sitting comfortably in a hot spring. After catching the sand dunes, it's worth checking out the Tottori Hot Spring. Try a footbath, and stay in a ryokan (Japanese-style inn). After immersing yourself in hot water, you can enjoy dishes using local fishes that are the pride of the ryokan you stay at, or the Matsuba crab, which tastes like heaven in the winter season.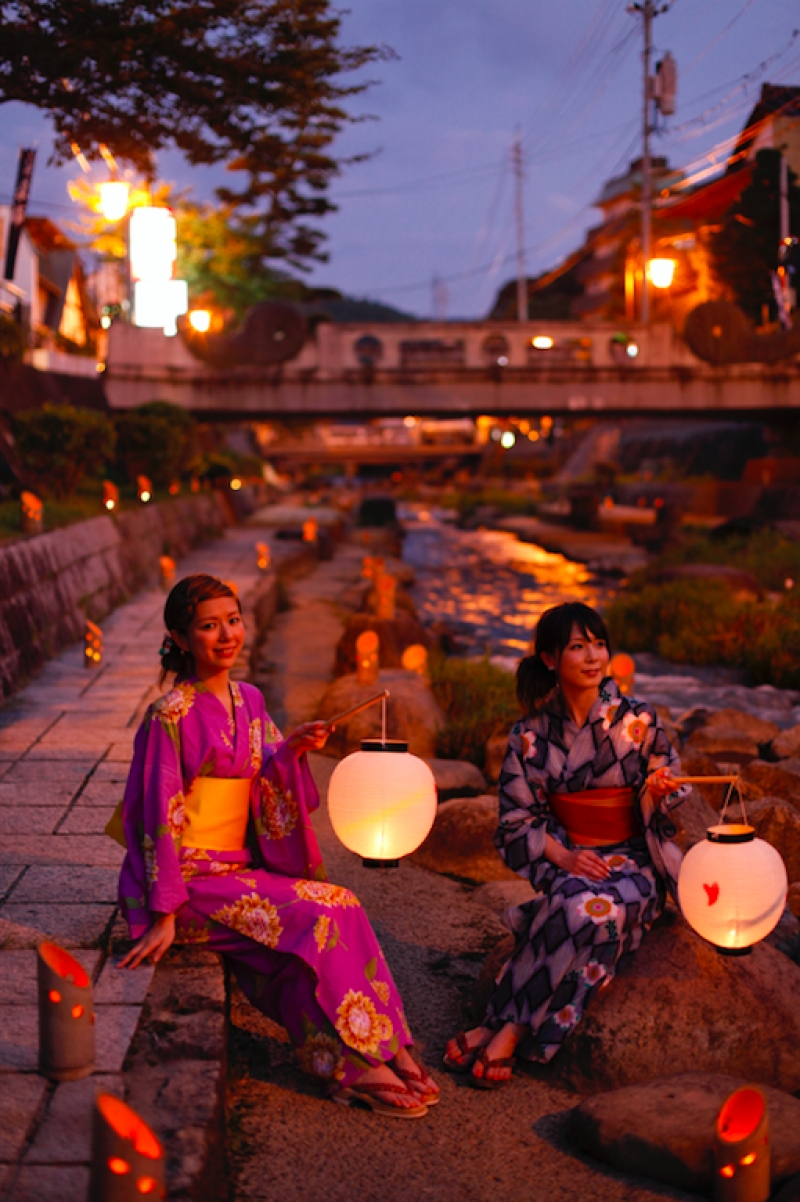 Tamatsukuri Hot Spring, one of the oldest hot springs in Japan, has hot water from Tamatsukuri, which is also dubbed "hot water of god", and is popular with women because of it helps create and maintain beautiful skin. You will find footbaths, hot spring cosmetic shops, Tamatsukuri ArtBox and cafes along the Tamayu River that flows through the hot spring district.
4. Picturesque mountains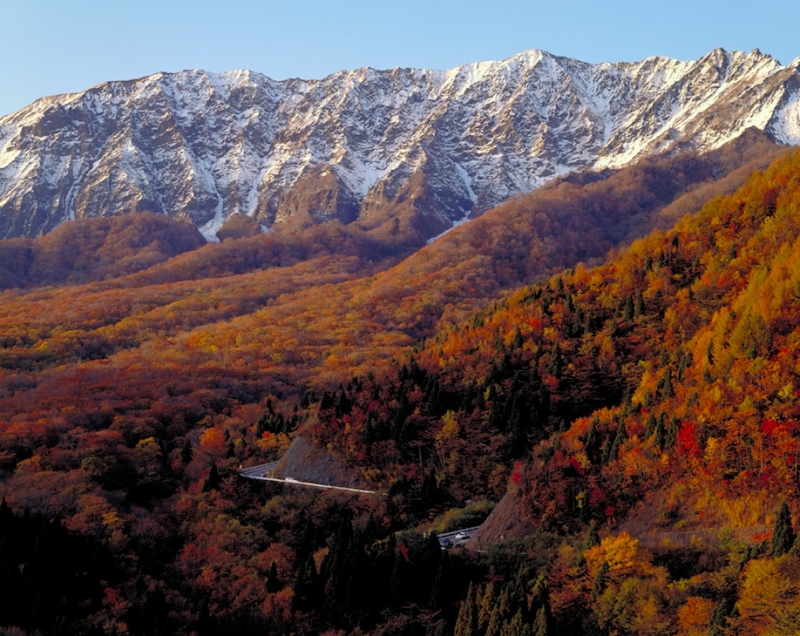 Love the sight of mountains? The highest peak in the Chugoku region, Mount Daisen, has changing colours through different seasons: fresh green leaves from spring to summer, red leaves in fall and white snow in winter. This area is popular among tourists for mountain climbing in summer and as a ski spot in winter. Tourists can also get up close and personal with many grazing cows in Daisen Makiba Milk no Sato (Home of Milk).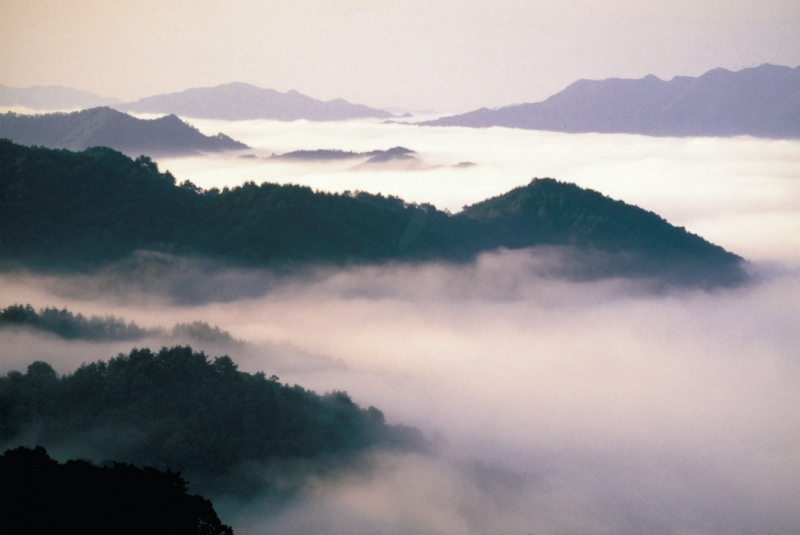 Another worthy spot is Mount Sanbe at Shimane Prefecture, which is also ideal for outdoor activities such as mountain climbing, picnics and camping. It boasts vast greenlands that are used for grazing cattles. For a more educational experience, Sanbe Nature Hall Sahimel, located in Kitanohara, gives you the lowdown on nature in Mt. Sanbe and Shimane Prefecture.
5. Ancient temples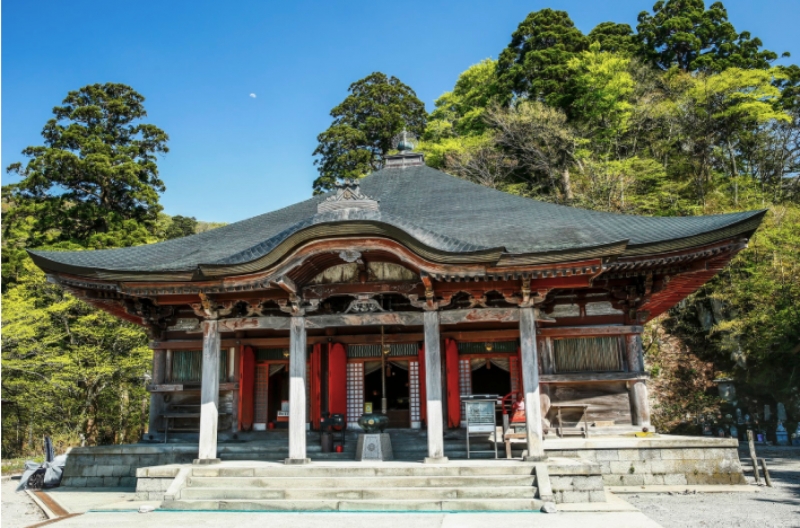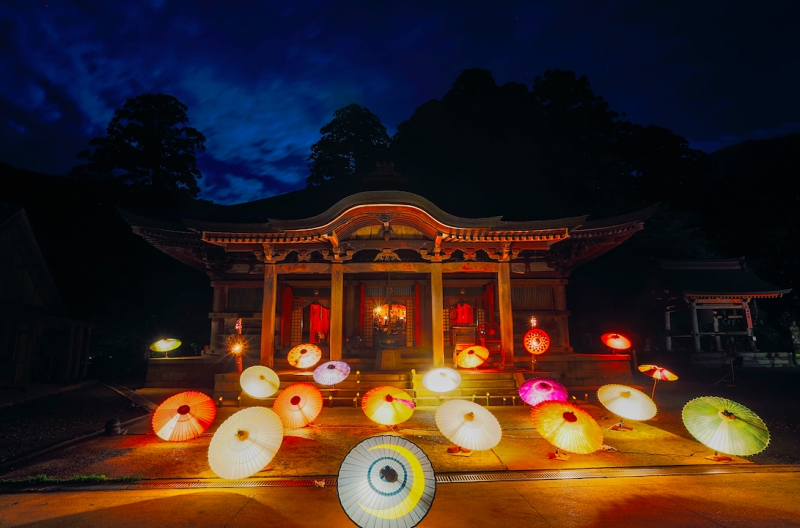 Since you're on Mount Daisen, visit this ancient temple in the Tendai sect, where you can enjoy Buddhist Art from Japan's Hakuho Period and Kamukara Period in its Reho-kaku Treasure Hall. Walking up the stone-paved approach road, you will reach Ogamiyama Shrine, one of the grandest halls designed by traditional Shinto Architecture.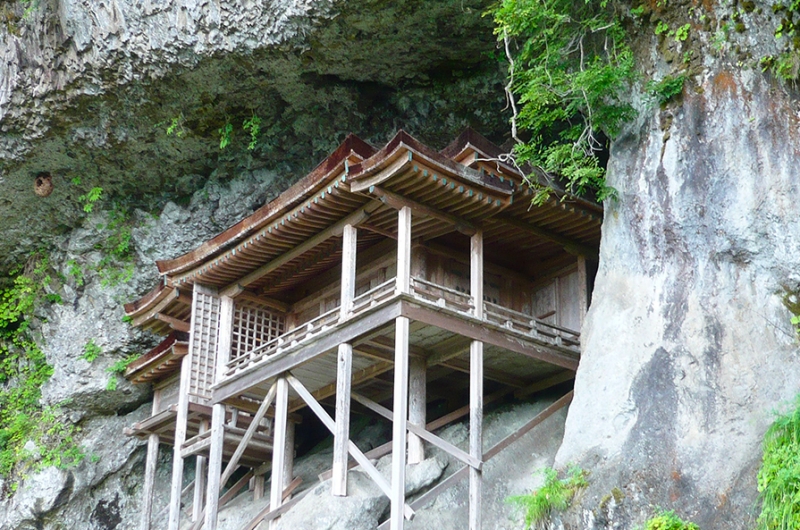 Also pay a visit to the Mitokusan Sanbutsu Temple, a mountain temple situated at an altitude of 900 metres which has been listed as a national treasure in Japan. Its beautifully architectured building and gently curved roof lie above the pillars that support the hall. The legend goes that Nageire Hall, its inner temple, was thrown down the mountain by En No Gyoja, the founder of Shugendo (Japanese mountain ascenticism).
6. Mystical Shrines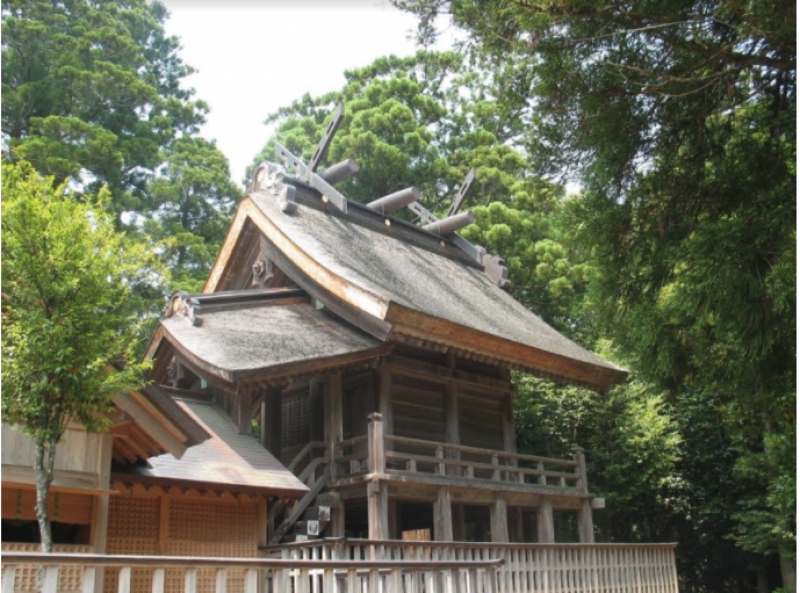 This is an ancient shrine for Susanoo-no-Mikoto, a hero who exterminated an eight-headed, eight-tailed serpent from Japanese mythology. Susa Shrine has been considered the main shrine of Susanoo-no-Mikoto since ancient times, and showcased as the number one power spot in Japan on television and in magazines. There are mysterious spots called the "Seven Wonders of Susa" on the grounds of this shrine. A large Japanese cedar tree estimated to be 1,300 years old stands behind the main shrine and is reputed to be where you can feel strong divine power.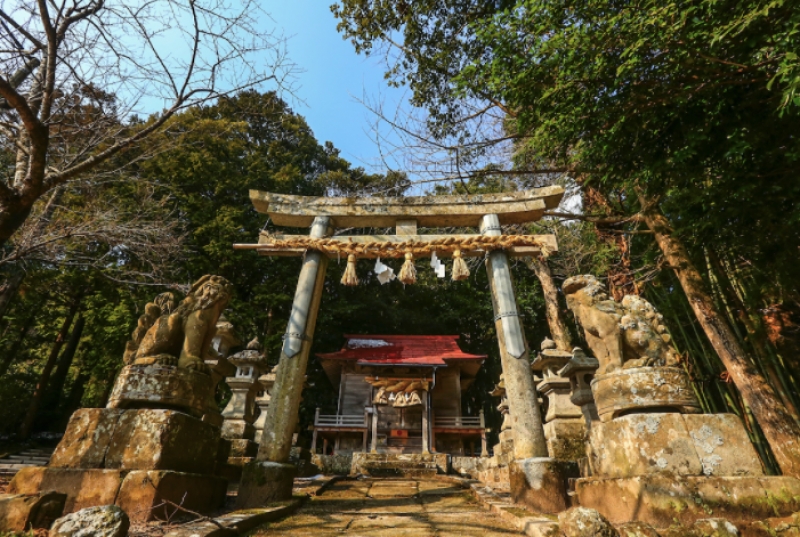 Akaiiwa Shrine was erected for the Japanese gods Okuninushi, Susanoo-no-Mikoto and Inatahime-no-Mikoto. Myth has it that Okuninushi incurred the enmity of his brothers over the princess Yakamihime, and met his death in this area after a large rock that burned red was dropped on him. However, he was then supposedly revived by his mother. Worshippers come to pray for recovery at this shrine that is called the setting of recovery and rebirth.
Taikodani Inari Shrine, one of the five major Inari shrines in Japan, has an approach road lined with 1,000 vermillion-painted torii, making it look like a tunnel. Looking down from the slightly elevated grounds, you get to see the town of Tsuwano extending out like a mini garden. The temple enables wish fulfilment for business prosperity, better luck and protection from evil. To make your wishes, purchase fried tofu and candles as offerings to the Gods.


7. A magical island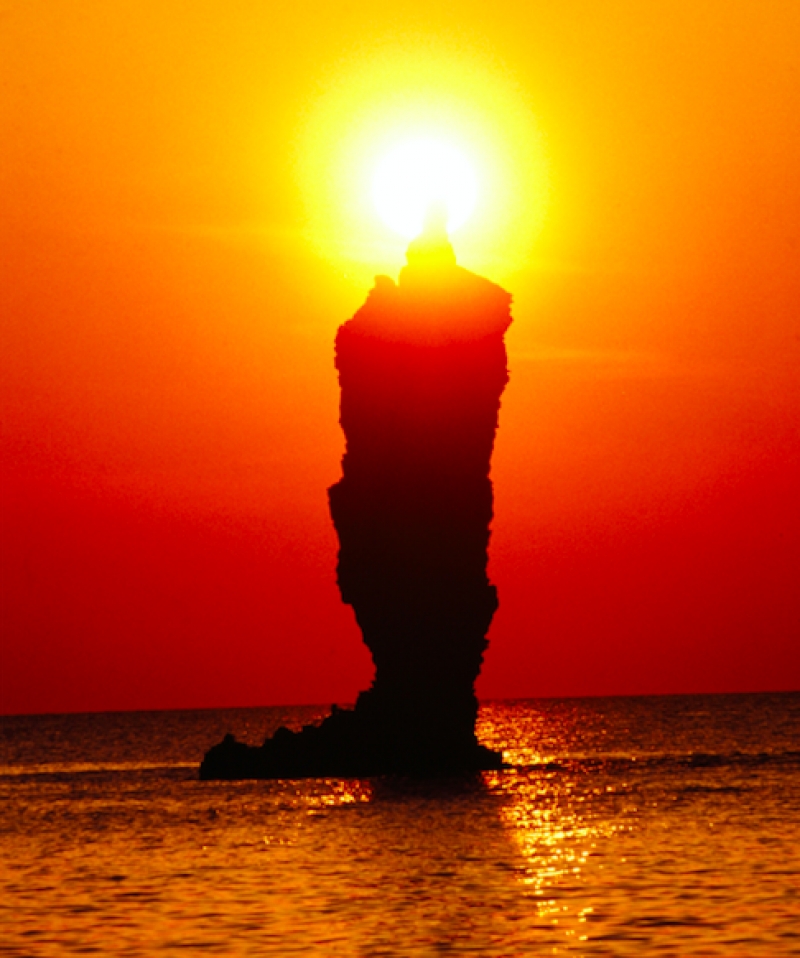 Rosaku Island, which means candle, is a small island located off Shiro Coast in the northwest of Okinoshima Town. When the setting sun overlaps the tip of the candle-shaped rock with a height of 20 metres, the island sparkles like a giant candle that has just been lit. Catch this romantic, inspiring moment from a boat on a sunny day when the waves are calmer.
8. A castle in the air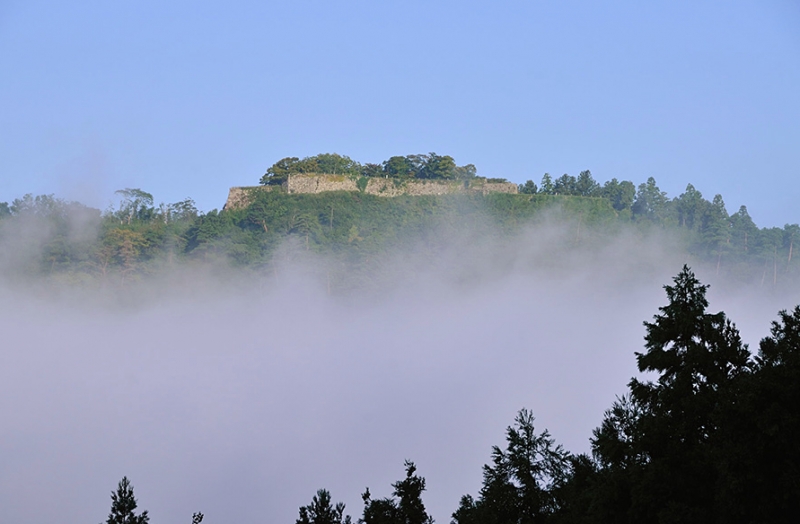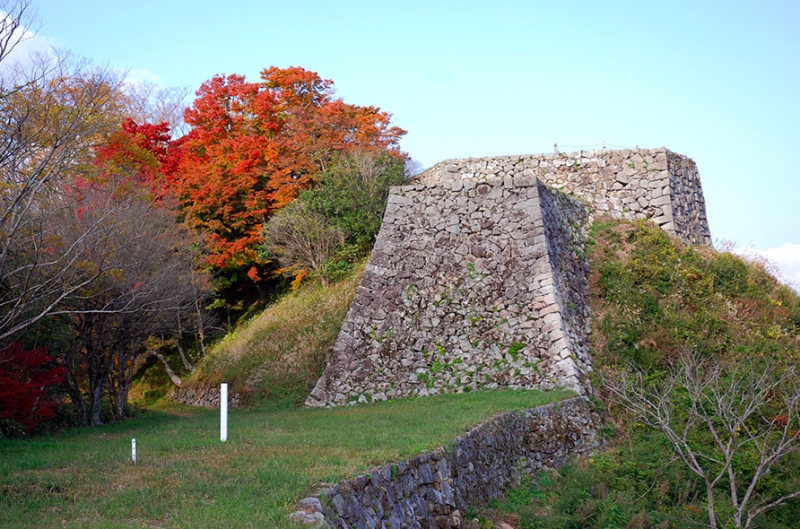 The site of Tsuwano Castle on Mt Aono appears mystical from the town of Tsuwano when the mountain becomes shrouded in clouds. Built during the Kamakura period between 1185 to 1333 period, the castle underwent extensive renovations by Sakazaki Dewanokami during the Battle of Sekigahara in 1600. At the moment, only the stone walls and stone pavings remain but the castle still retains its grandeur, and has been listed as a signature heritage destination in Japan.  
9. Colourful and flower-lined parks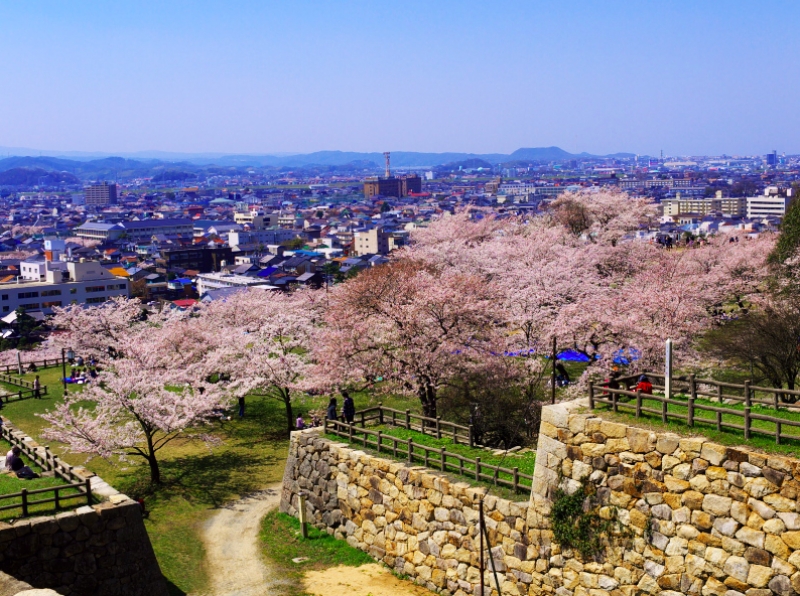 Cherry blossoms are a highlight in Japan and Kyusho Park is no exception. Centred on Tottori Castle Ruins, more than 400 cherry trees blossom here in spring with the park becoming crowded as a viewing spot.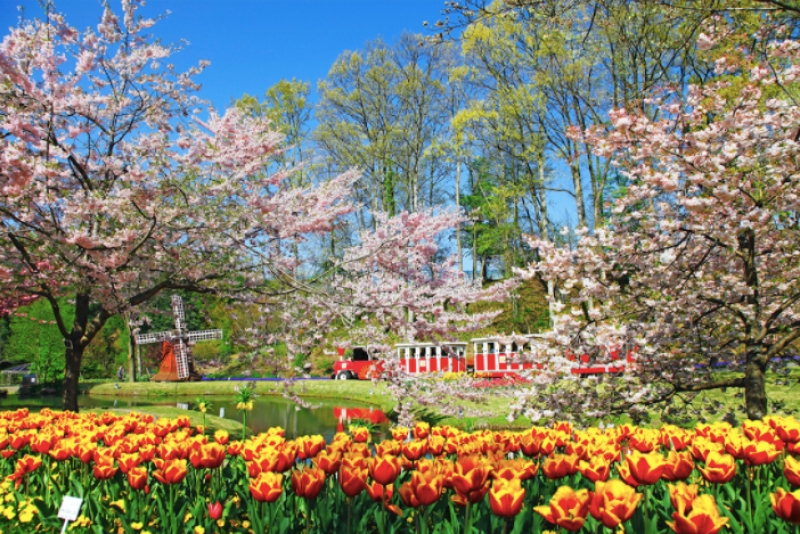 Tottori Prefectural Flower Park brings a variety of seasonal flowers: tulips and Iceland poppies in spring, lilies and roses in summer, cosmos and salvia in fall, and sasanquas, violas and pansies in winter. Also check out the huge domed greenhouse, themed exhibition halls and a covered observation corridor in the centre of the park, where flowers and plants bloom throughout all seasons.
10. Traditional Japanese streets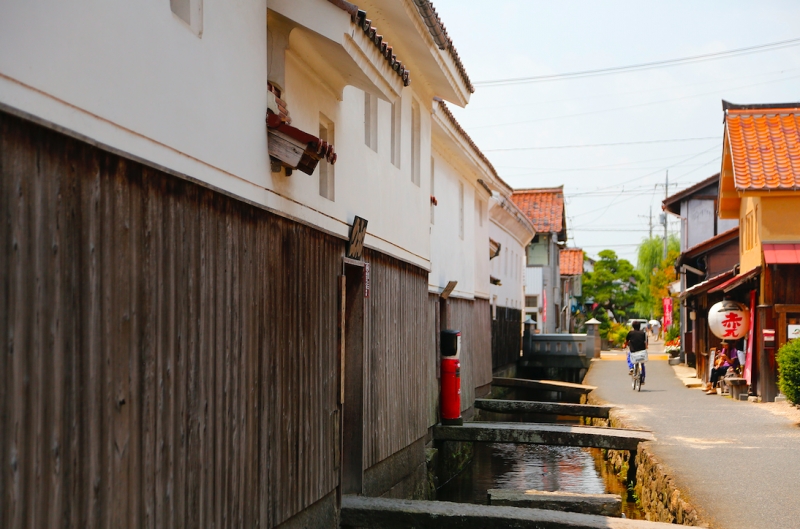 And what better way to enjoy the culture and history of Japan then take a stroll through the streets. Kurayoshi City boasts many buildings from the Edo Period (1603-1868) and Meiji Period (1868-1912) in the white wall storehouse lining the Tama River. This is an architectural preservation district, whereby white mortar walls are juxtaposed against red tiles. Formerly a storehouse used by sake brewers and soy sauce makers, they are now shops, coffeehouses and galleries.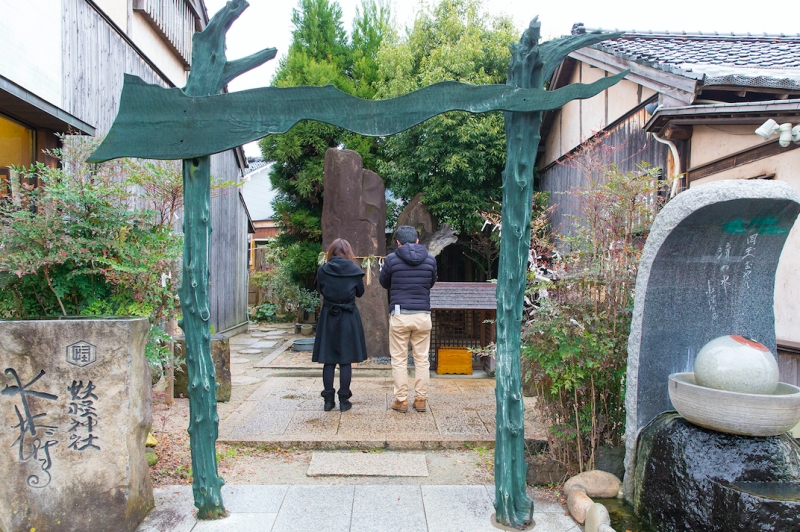 Manga fans will delight in Sakaiminato City, where they can visit the birthplace of manga artist Mizuki Shigeru. A town that appears to be a spirit theme park, you can also find bronze statues or various spirits line in the area, and original pictures of masterpieces and spirit dioramas on display in the Mizuki Shigeru Museum There is also a healing Kappa Fountain, Yokai Shrine where you can try yokai omikuji, spirit fortune slips, and yokai post mail stamped with a spirit postmark for delivery.
Information and images extracted from content from San'in Official Tourism.