Always wanted to experience a New Year countdown overseas? Parties in other countries always seem to be notch crazier and a hell of fun! I mean, getting UV paint sloshed all over you, partying 27 floors above ground or having a full moon party, and all in the name of ushering in the new year? It doesn't get any more epic than these new year's eve parties in Asia!
Now, where do I sign up?
Paint Glow Festival, Kuala Lumpur, Malaysia
If your idea of ringing in the new year is by being sloshed in bright neon UV paint while partying hard, Paint Glow Festival in Kuala Lumpur, Malaysia has got you covered (quite literally). Feel your heart rate spike exponentially as you go crazy on the dance floor! Have an extra dose of fun with the full-size carnival rides, admire the art installations and watch hundreds of costume-clad performers party it up!
Where: Bukit Jalil, Car Park B
NYE 2016, Ku De Ta, Seminyak Bali, Indonesia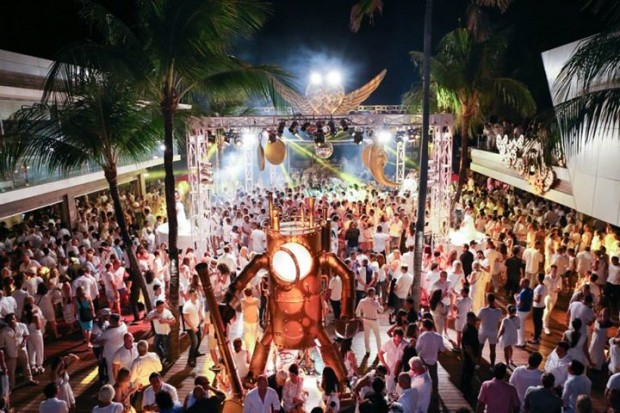 Image credit: Ku De Ta
Ku De Ta would probably be the popular kid in school who threw the greatest parties. And they would be the topic of every conversation for the next few days because it was just that much fun. With every great party, there will always be great DJs – Idjut Boys & Psychemagik from the UK and Darshan Jesrani from Brooklyn will be making sure you've got the tunes to party hard to.
Where: Jalan Kayu Aya No. 9 Seminyak Bali, Indonesia 80361
Sleepless Society: NYE '16, Singapore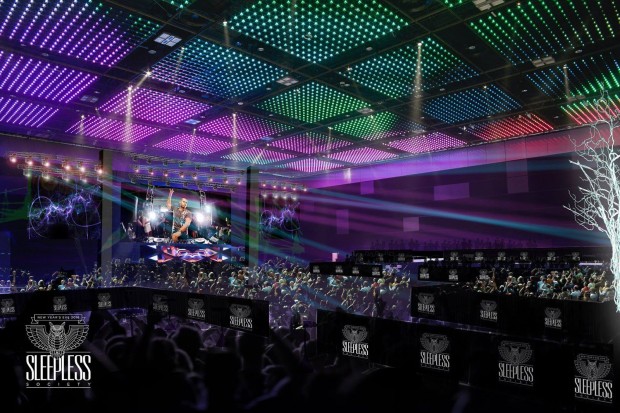 Image credit: Sleepless Society
Does attending the largest pyjama party in Singapore sound like the perfect way to countdown to 2016? Come in your "slickest slips and satin robes" and have the sleepover of the year with Sleepless Society! Feast your eyes on mind blowing visuals as the party trades in bedtime stories for sick beats dished by Electro-House artists.
Where: Suntec City Exhibition and Convention Centre, 1 Raffles Boulevard Suntec City, Singapore 039593
Also read: 2016 New Year Countdown: Best Places to Catch Fireworks in Singapore
New Year Countdown at Quezon Memorial Circle, Philippines
Image credit: Kamoteus
Dubbed as one of the top parties in Philippines for the past few years, New Year's Eve at Quezon Memorial Circle has always been something to look forward to. Last year, the party featured a show stopping display of spectacular fireworks show and an impressive 3-D mapping show. The night ended off with an epic street party that featured live bands! This year's bound to be equally – if not more – amazing!
Where: Elliptical Rd, Diliman, Quezon City, Metro Manila, Philippines
New Year Celebration at Chill Skybar, Ho Chi Minh, Vietnam
Image credit: citypassguide
Nobody ever turns down a good time at a skybar! If you're in Vietnam just in time to ring in the new year, check out Chill Skybar. With stellar views and LED lights adorning the entire establishment, Chill Skybar will be a feast for your senses. Enjoy a whole spectrum of music, from chill-out tunes to late night EDM, hip-hop and house music by the DJs!
Where: AB Tower, 76A Le Lai, District 1, Ho Chi Minh City, Vietnam
Full Moon Party, Ko Pha Ngan, Thailand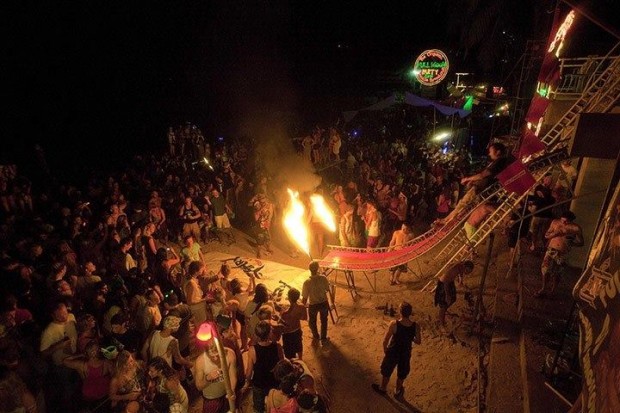 Image credit: Full Moon Party Koh Phangan Thailand
White sandy beaches, loud pumping music pulsating through the speakers and everyone having a ball of a time – this is how partying on New Year's Eve will be like at the Full Moon Party in Koh Phangan! One of the highlights is definitely the many different types of fire performances. Book a room on this island, but be prepared not to spend the night just sleeping.
Where: Ko Pha Ngan, Thailand
Also read: 11 Alternative Destinations to Visit in 2016
Route 66 Countdown Party 2016, Bangkok, Thailand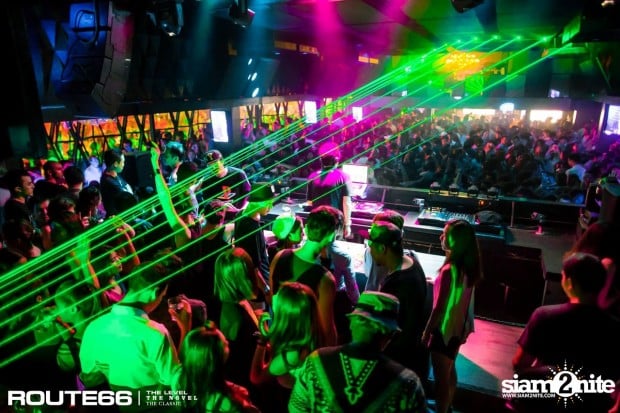 Image credit: Route 66 Club
If you like a no-frills kind of party to usher in the new year, Route 66 has a countdown party that will not disappoint! Get a cup of Artist Cocktail, shake your tail feathers on the dance floor and party up to the beats served by Bangkok's top DJs. There will also be live concerts held during the night! Feel the reverberation of everyone's voices chiming in together as you all countdown to the new year.
Where: 48 Royal City Avenue Building, Soi Soonvijai, Rama 9 Rd, Bangkapi, Huay Kwang, Bangkok 10310
Start 2016 the right way with these epic parties around Asia! Nobody would blame you for flying out of the country just to attend one of these. Pinky promise.