Although an undeniably plush treat, there are times holing up in a swanky five-star stay just won't cut it for true-blue adventurers looking to catch the pulse of any place. Sometimes the greatest and most authentic escapes are the ones we spend in the world's wide wildernesses.
What better way to heed the call of the wild than to go where wildlife not only thrive and dwell but enjoy an iconic status, too? New Zealand's Stewart Island has the fine-feathered kiwi, while Rottnest Island in Australia is known as the home of cute, camera-ready quokkas. Japan's Nara Prefecture draws crowds every year thanks to free-roaming deer so tame, they bow to guests. And what of vibrantly diverse Southeast Asia? The Komodo dragons of Indonesia that call Labuan Bajo their home, of course! 
Answer the call of the wild and witness nature's great spectacles! Fly from Singapore Changi Airport to Labuan Bajo (via Jakarta) on Garuda Indonesia with all-in, Economy Class return fares from as low as S$399!
Your next getaway, Labuan Bajo
Known as the best jump-off point to Komodo National Park, which the famed dragons are endemic to, Labuan Bajo was once a sleepy port town overlooked by tourists. It's located on the westernmost tip of Flores — a group of islands that boast of unmatched landscapes. 
Don't believe us? Google the colour-changing crater lakes of Mt. Kelimutu, which have been known to turn white, turquoise, red, black, green, and even cola brown. Check out the black, white, and pink sand beaches of Padar Island; imagine the rich biodiversity underneath those cerulean waters. Or take a quick look at the intricate spider web rice paddies at Cancar. 
You could say that Labuan Bajo was Flores' best-kept secret until travellers who ventured out into these parts fell in love with its idyllic locale. Word got out and the rest is history.
Now, it's common knowledge that the king of these islands is the Komodo dragon but did you know that there is more to Labuan Bajo's unspoilt charm than its revered scaly residents? No doubt the world's largest lizard is Labuan Bajo's living treasure, but there are more natural gems to be uncovered in the area. It only takes a single trip to see them all!
1. Break a sweat at Padar Island
Aside from the islands of Komodo and Rinca (Komodo dragon territory!), another exciting adventure awaits at Padar Island, where the hilly terrain is complemented by bright blue waters and three beaches… but more on that later.
What to do in Padar Island? Hike — and make sure you reach the top because that's the best vantage point for the panoramic view you're getting a sneak peek of above. They say it takes approximately 700 steps to get to the top of Padar Island but we truly believe this depends on your fitness level and your experience as a hiker. Whether or not you're a seasoned trekker, though, you should remember to bring water and sun protection. Wear a hat and slather on some reef-safe sunscreen while you're at it; the hike can last 30 minutes to an hour and there is zero shade along the trail. Oh, and do yourself a favour: Wear comfortable everything, from your clothes to your shoes. Chances are it will be sticky and humid and hot — and you'll be a-huffin' and a-puffin' from the long walk but we promise it's worth it.
Tip: If you're not an expert climber or are travelling with children and elders, it's best to join a tour that won't rush you.
Early risers recommend doing the hike in the morning to start the day with some light cardio. But personally, I say go for a late afternoon hike so you can witness Labuan Bajo's Instagrammable sunsets at one of its most picturesque spots. 
Speaking of the best time, you might want to note that the island is most crowded in July and August. If you want to catch the hills bursting in brilliant shades of green, schedule your trip between April and June. It will be cooler towards the end of the year, say from September to December, but the island turns an earthy shade of brown where grass is barely visible in photos. In any case, we can attest that Padar Island stays breathtaking all year round. 
Padar Island
Address: Komodo, West Manggarai Regency, East Nusa Tenggara, Indonesia
Opening hours: Open for arrangements with your tour operator
Admission fee: Rp150,000 (~SGD15.23)
2. Catch your breath at Pink Beach
You'll probably need to catch your breath after that Padar Island hike because — corny joke alert — the views were simply breathtaking. Fortunately, we've got just the thing for you!
Remember earlier, we mentioned that Padar Island actually has not one, not two but three beaches? We weren't kidding. This is actually one of the features that make Padar Island so bucket list-worthy. You'll see this sandy trio from atop Padar Island and it will most likely be included in your tour package. If it's not, be sure to request a side trip to Pink Beach.
Padar Island and its Pink Beach are located within the Komodo National Park. The other two notable islands in this protected area are Komodo Island and Rinca Island. Going around the national park requires tour guides who will readily bring you around and educate you about the nature reserve.
Tip: Your best bet for comparing the best deals is stopping by Jalan Soekarno Hatta in Labuan Bajo. This street is lined with travel agencies so you can take your pick right there and then.
From its name alone, you can already tell why Pink Beach is a hit. Pink sand; enough said. I've not heard of a single soul who was not captivated by the sight of pink sand, and if you've never held pink sand in your palm before, don't miss this chance! The sand at Pink Beach is blessed with this blush-like hue because of pulverised red coral along its shores. Present in these crushed coral bits are microorganisms called Foraminifera, which give red coral its tinge.
There are other pink beaches in Indonesia, but this particular one at Padar Island is less crowded — which is always a plus. You can stay for hours on end and snorkel if you're keen. Keep in mind that Pink Beach is just one of the beaches at Padar Island, though. While it's the most popular among the three, you can choose to tarry a while and visit the other two as well. Another interesting fact about the other beaches is that they aren't the same colour at all! One bares white, powdery sand and the other, black sand — a result of nearby volcanic activity.
Pink Beach
Address: Padar Island, Komodo, West Manggarai Regency, East Nusa Tenggara, Indonesia
Opening hours: Open for arrangements with tour operator
Admission fee: Rp150,000 (~SGD15.23; admission for Padar Island, where Pink Beach is located)
Fly from Singapore to Labuan Bajo from S$399
3. Watch the light "dance" at Batu Cermin Cave
A mere 15 to 20 minutes' drive from the centre of Labuan Bajo, Batu Cermin Cave was one of the sites developed to boost the town's tourism. Now, it makes for one of the most popular overland trips in the area.
Batu Cermin translates to "Mirror Cave". It was given this name because an entire section of the cave features rocks plentiful with salt deposits. This mineral component bestows a smooth, mirror-like quality on the rock surfaces, allowing sunlight to reflect on them — thus illuminating the space in a most otherworldly way. When light hits these parts of the cave at a certain angle, you'll witness the mineral-rich surfaces glittering and twinkling about. They say the best time to witness Mother Earth's light show at Batu Cermin is from 9am to 12 noon, but it really all depends on whether or not the sun makes an appearance. Till then, we'll keep our fingers crossed for you!
For now, here's what you have to prepare yourself for: first, don't let the cave's wide, cemented entrance fool you. It may look easy up front, but once inside, you'll find that some pathways are so narrow and low, you'll have to bend, hunch over, and even squat/duck-walk your way through. And no we're not discouraging you; we're just reminding you to warm up and stay limber.
Second, know that you can actually explore the cave on your own; the trail is marked! But it's also shrouded in complete darkness so you'll need to bring your own light source. For that reason and for educational purposes, we highly recommend hiring a tour guide. They can help light your path and they'll make sure everyone's provided with helmets (a safety must!); they'll know how NOT to disturb nocturnal critters sleeping in the caves' crevices; they'll point out notable fossils found along the trail. You, on the other hand, will help support the livelihood of locals through tourism. It's a win-win situation and it'll only cost you an additional Rp40,000 to Rp50,000 (~SGD4.06 ~SGD5.08), depending on how generous you are with the tip.
Batu Cermin Cave
Address: Batu Cermin Cave, West Manggarai Regency, East Nusa Tenggara, Indonesia
Opening hours: 24 hours daily
Admission fee: Rp50,000 (~SGD5.08) for foreign tourists and Rp20,000 (~SGD2.03) for local tourists
4. Take a dip in the underground lake of Rangko Cave
We aren't done with Labuan Bajo's caves just yet. Another extraordinary caving experience that's waiting for you on the islands of Flores is Rangko Cave. If Batu Cermin boasts of a light show, Rangko Cave offers an underground saltwater lake that's as spellbinding as the ocean's deep blue depths.
The cavern itself is small compared to Batu Cermin's winding trails and can get crowded pretty fast. Tourists flock to Rangko Cave to take a dip in its refreshing waters, which is why they take their time wading and floating about. Since it's shielded from direct sun for most of the day and is surrounded by mineral deposits, stalactites, and stalagmites, the water here is cool and relaxing. It's easy to lose track of the time in such a peaceful retreat. If you're avoiding the crowd, the best time to go would be in the morning, around 8 or 9am. You might even have the place all to yourself at these hours. If, on the other hand, you arrive at peak hours past noon, fret not; take it as your chance to make new travel buddies.
To get to Rangko Cave from Labuan Bajo centre, you'll have to drive to the port and board a boat to Flores mainland. The boat ride will take no longer than 30 minutes, but you'll have to rent your own watercraft and hire a boatman. This will cost you anywhere from Rp150,000  (~SGD15.23) to Rp200,000 (~SGD20.31), depending on your haggling skills… and megawatt smile. *wink*
Rangko Cave
Address: Rangko Cave, Tanjung Boleng, Boleng, West Manggarai Regency, East Nusa Tenggara, Indonesia
Opening hours: 24 hours daily
Admission fee: Rp50,000 (~SGD5.08)
5. Witness flying foxes in action at Kalong Island, Labuan Bajo's very own 'bat cave'
A 30- to 50-minute speedboat ride away from Labuan Bajo port is Kalong Island. Kalong means "bats" — and hundreds upon hundreds of these flying mammals are what you'll see in this small island that's veiled in mystique.
For the longest time, Kalong Island's flying foxes were among Labuan Bajo's best-kept secrets; only locals knew of their nighttime escapades. Its magic lies in nature's clockwork: as soon as dusk transforms the sky into various shades of pink, magenta, and orange, these large fruit bats rouse from their slumber and fly off into the night in search of food ripe for the picking! The scene simply amazes any onlooker. Getting a glimpse of an entire colony of these furry winged creatures occupy Flores' vista reminds tourists that they aren't just on any Instagrammable trip. The scene nudges travellers to realise that they're very much part and parcel of this planet, and we should consider it a great honour to witness the Earth's precious movements.
Before paying a visit to Kalong Island, there are a few things you should note. Kalong is surrounded by mangroves (this is one of the reasons why its biodiversity is so rich!), so there are lesser chances of actually docking near enough to stroll along its small beach. Not that you'd want to swim either; waves in this part of Flores can get pretty rough so locals won't encourage you to get wet. This means you'll be staying aboard your rented boat for most, if not all, of your time here. That said, bring reef-safe insect repellant and seasickness meds just to be sure.
Kalong Island
Address: Komodo, West Manggarai Regency, East Nusa Tenggara, Indonesia
Opening hours: subject to arrangements with a boat/tour operator
Admission fee: Entrance to Kalong is free, but you'll pay for the boat rental included in your tour package.
Fly from Singapore to Labuan Bajo from S$399
6. Seek the sea's wonders — snorkel at Kanawa Island!
There are many places in Flores that would give you a colourful snorkelling session, especially within Komodo National Park. But Kanawa Island brings together convenience and the perfect conditions for just chilling at the beach, whether on land or underwater.
Waters here are shallow, calm, clear, and most importantly, home to diverse marine life. Strap on your snorkelling gear and watch the coral reef come alive! Along Kanawa Island's sandy shores, you'll find bungalows for rent. You can even stay here overnight if you feel like giving in to the beach bum lifestyle for another day or two. Overnight bungalow rates start at Rp250,000 (~SGD25.39), which is not bad at all considering you get to have unlimited fun under the sun! Just make sure you have your essentials with you — and please carry cash. They don't accept credit cards; you should also be aware that mobile reception here is nil. Don't you think that's a perfect opportunity for a digital detox, though?
When you're ready to stay on land, why not walk around the island? You can even hike up its twin hills and take lots of photos when you get to the top. That, my friend, is where you'll find the best view in the house.
Kanawa Island
Address : Pasir Putih, Komodo, West Manggarai Regency, East Nusa Tenggara, Indonesia
Opening hours: 24 hours daily
Admission fee: Rp100,000 (~SGD10.16) with an additional fee of Rp100,000 (~SGD10.16) per boat for parking/docking
7. Meet the magnificent rays at Manta Point
You're nearing the pinnacle of your Labuan Bajo escape, but before you pay a courtesy call to Indonesia's reptilian royalty, drop by Manta Point to have some more interactive fun below the surface.
If dragons rule on land, the crystal clear waters of Flores are run by an equally fascinating sea critter — the manta ray, endearingly termed the "bird of the sea". It's best to accept early on, though, that an excursion to Manta Point isn't just something you can DIY. You really do need to hire a tour guide-slash-boatman because you'll miserably fail without his expertise in finding squadrons of manta rays as well as his reliable sailing skills. After all, when in Manta Point, you will need to be sharp as the rays whiz past your boat!
You'll be transported to a completely different world once you get under the waves. Your hearing and sight zeroes on the little observations you can pick up in the ocean and you'll start to notice, more than ever, how gracefully these bird-like sea creatures glide through the water. With these rays bearing a "wingspan" of three metres, we won't judge you at all if you get a little nervous around them.
Also, fair warning: These manta rays often group together to feed; among their favourite snack is jellyfish. And yes, we do mean the type that stings albeit being non-fatal. Just a few friendly stings, if you will. Bring first aid for jelly stings and you should be fine. We assure you, though, that a day trip to Manta Point merits a place in your travel bucket list. If you're lucky, you might even spot some sea turtles sharing their hunting grounds with the mantas — now that would be a sight to behold!
Manta Point
Address : Manta Point, Komodo, Pulau Komodo, West Manggarai Regency, East Nusa Tenggara, Indonesia
Admission fee: Rp100,000 (~SGD10.16) 
[Bonus] Bow down to the Labuan Bajo's king of all reptiles, the Komodo dragon
At long last, we've arrived at the culmination of your awesome Labuan Bajo escape! We know we started by saying that there's really more to Labuan Bajo than just your ultimate gateway to Indonesia's Komodo dragons. But this doesn't mean you should leave them out of your itinerary — they're the main draw of Labuan Bajo, after all. So without further ado, drum roll please… 
Bow down to the wild monitor lizards of the islands of Komodo and Rinca. These areas are where you'll find the famed scaly residents of the Komodo National Park! Before we get into the details of how you can see the world's largest lizard in its natural habitat, let's dive right into a few fun facts.
Did you know that Komodo dragons can eat up to 80% of their body weight in a single feeding? And that's no joke, when a healthy adult Komodo dragon can weigh 70kg or more. Another interesting feature of these carnivorous lizards is their saliva, which serves as a biochemical weapon of sorts. The Komodo venomous saliva is so ridden with bacteria that it can kill with just a single bite. The venom takes time to spread, of course, but once prey are wounded by these dragons, they're usually dead within 24 hours upon injection.
Even then, a very hungry and aggressive Komodo dragon can easily maim its target without the help of its toxic drool. They may seem lazy when they're out sunning themselves on the island or when they're just lumbering about, but Komodo dragons can actually run and swim pretty well — at a cool 20 kilometres per hour, to be exact. As if they aren't terrifying enough (for its potential meals, just to be clear), Komodo dragons have excellent eyesight, too. Imagine being able to see your next yummy morsel even if it's 300 metres away! How cool is that? 
Now, to observe these oversized lizards in the wild, you'll have to sign up for tours with Komodo National Park rangers. That way, your safety, and the animals' welfare may be prioritised at all times with the guidance of expert conservationists. On these group tours, you'll learn more about the Komodo dragon and the important role it plays in Indonesia's natural and cultural heritage. Choose between a quick hike of around 30 minutes and a camping trip where you'll get to stay overnight. Know that this singular experience isn't as affordable as other Labuan Bajo attractions, though, but you'll be supporting Komodo National Park's efforts to keep its dragon population healthy and thriving.
Komodo National Park
Address: Lesser Sunda Islands, Indonesia
Opening hours: 24 hours daily
Admission fee: 
Rp150,000 (~SGD15.23) on Monday–Saturday; Rp250,000 (~SGD25.39) on Sunday and national holidays; 
additional Rp50,000 (~SGD5.08) for your assigned ranger (for every group of five participants max);
additional Rp10,000 (~SGD1) for wildlife observation; 
additional Rp5,000 (~SGD5.08) for hiking; 
additional Rp100,000 (~SGD10.16) for recreation and sports
So what do you think? Are you ready for your wildest Indonesian getaway yet? Make Labuan Bajo your jump-off point, and we swear it'll be an adventure straight out of the greatest storybook — dragons, mirror caves, 'sea birds', pink sand and all.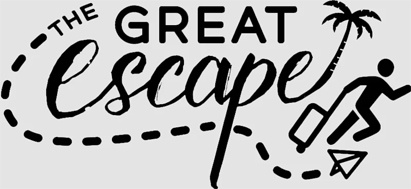 You deserve a great adventure without breaking the bank. Fly from Singapore Changi Airport to Labuan Bajo (via Jakarta) on Garuda Indonesia with all-in, Economy Class return fares from as low as S$399!
Psst, check out more great deals featuring other nearby destinations.
Like what you read? Check out our coverage on Kota Kinabalu, Iloilo (itinerary and fun facts) and Siem Reap in this 4-part series!
---
Brought to you by Changi Airport Group.