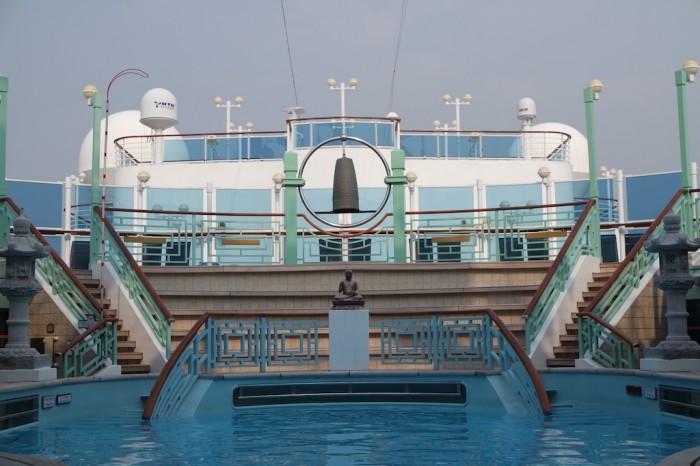 Let's face it: couples need romantic getaways. Whether it's to celebrate Valentine's Day, another anniversary or simply to spend quality time with each other, romantic getaways create special and long-lasting memories. But selecting destinations can be quite troublesome, with so many available choices – staycations, beach vacations, snowy escapades, and so on. One option that stands out is a cruise on the high seas. You can finally re-enact the scene from Titanic: standing at the bow of the ship with the sea breeze running through your hair!
And not just any cruise, but a Fly-Cruise. What exactly is a Fly-Cruise, you might ask? Find out everything (and more) that you'll need to know! In a nutshell, it involves a revolutionary way of travel that involves you flying to a city of departure, before stepping on board a cruise. You'll get to have a three-in-one holiday (land + sea + air), plus have the opportunity to either extend a few days at your port of departure or arrival, and sail to numerous places you probably never even knew existed. I recommend Princess Cruises if you wish to embark on such an adventure; they cruise holidays departing from a multitude of destinations, so many that you'd be simply spoilt for choice!
Earlier this year, I flew to Bangkok, then sailed to Singapore on one of Princess Cruises' ships, the Diamond Princess. I was enchanted by the ship's luxurious facilities, and would absolutely love to bring my partner on board the next time. Fortunately, Princess Cruises also operates in Singapore, making it convenient to elope from the monotony of everyday life to a whirlwind romance on the high seas. Now, I just can't wait to go on my next Fly-Cruise! If you can't decide which to pick, these caught my eye: 10D9N Circle Hokkaido Cruise, 7D6N Ryukyu Islands & Taiwan Cruise and the 7D6N Kyushu & Shikoku Cruise. Do note that the 7D6N Kyushu & Shikoku Cruise has limited cabins left, so do book your cruise holiday before the ship sets sail!
Here are 6 reasons why you should go on a Fly-Cruise on your next couple getaway:
1. Indulge in the most delectable cuisine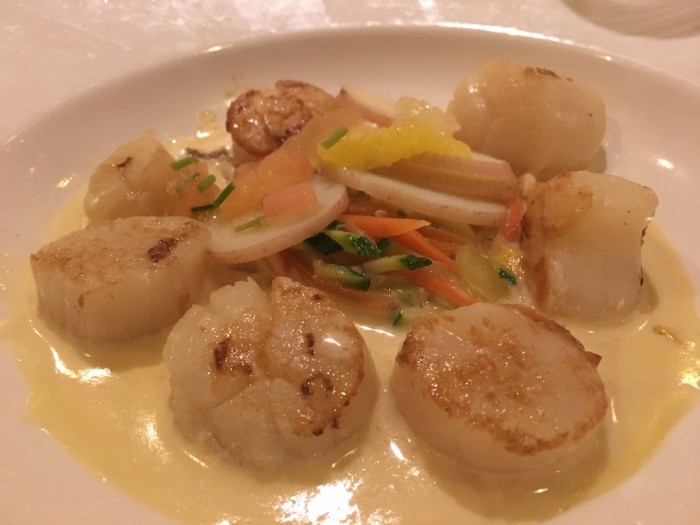 With a wide range of restaurants available on Princess Cruises, you will be spoilt for choice over the type of cuisine to try out next. Each ship provides a good balance of Western and Orientation dining options, ranging from Japanese to Italian.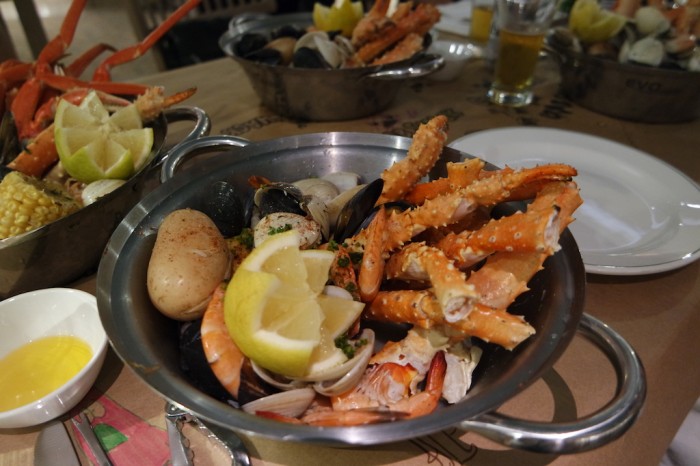 If you're a fan of seafood (like me), dine at the Crab Shack! From starters and soups to mains, Crab Shack offers a good selection of fresh and delicious prawns, crabs, clams, mussels and more. Each guest is served a three-course meal, priced at only US$29! But be warned: each portion is impressively huge, so you might choose not to have any meals beforehand.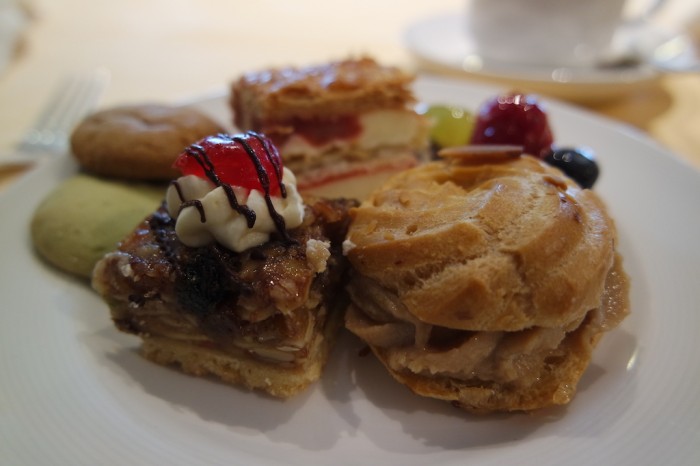 During my time on board the Diamond Princess, Crab Shack's delightful seafood cuisine was offered only on selected days. If you happen to be on this cruise, keep an eye out for Crab Shack in the daily itinerary!
2. Create beautiful memories on shore excursions
Being on a cruise doesn't necessarily mean you will be stuck on a ship for a week! Most cruise holidays feature stopovers at different ports in their itinerary, and offer corresponding shore excursions. On my trip, the Diamond Princess called into port at Koh Samui, Thailand. I seized the opportunity to get on shore and explore the island's various attractions. My favourite was Koh Samui's pristine beach, which was ideal for couples to stroll along.
With shore excursions, cruises combine intimate beach experiences with immersive city exploration. Why bother with static beach vacations or shopping trips when a cruise can offer both? Furthermore, since every stopover on a single cruise is at a different destination, each shore excursion is unique!
3. Unwind at the relaxing Japanese hot tub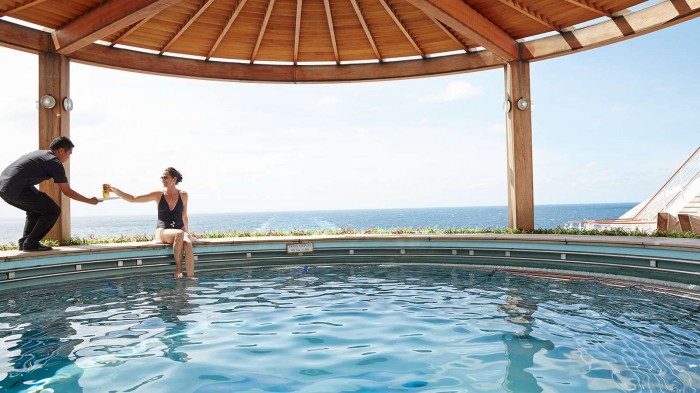 Image credit: Princess Cruises
While swimming on a cruise is great, taking a dip in the largest on-sea Izumi Japanese Hot Tub is even better. This amazing outdoor hot tub has a ceiling window which lets you gaze at the blue sky while enjoying a good relaxing soak. There are separate hot tubs for each gender, but you can spend time with your loved one in the cooling outdoor jacuzzi.
While the Izumi Japanese Hot Tub is only available on the Diamond Princess Cruise, other ships offer similar experiences with their very own hot tub facilities. So enjoy the beautiful sea view while you destress in the calming pool of water – it will be a therapeutic experience you'll never forget!
4. Pamper yourself with the ultimate spa experience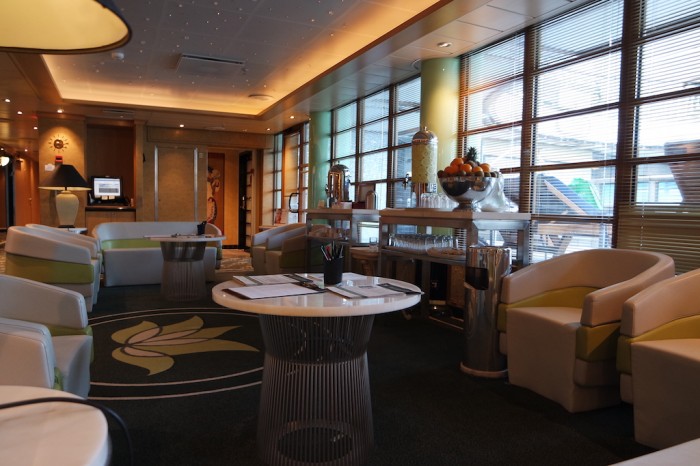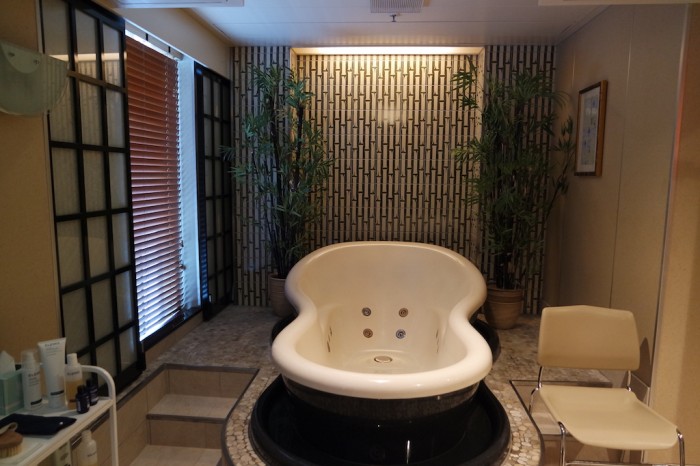 If the hot tub isn't enough, book an appointment with the Lotus Spa facilities on board! Calm your senses with amazing full body massages, aromatherapy, and even detoxifying ocean wraps. You can even consider receiving acupuncture from the trained therapists if you are suffering from aches.
For the ladies, the spa even offers a mani-pedi session to give you beautiful nails! With a wide selection of treatments, this highly-acclaimed "best cruise ship spa" is definitely something to pamper both you and your partner.
5. Enjoy amazing live performances at the lounge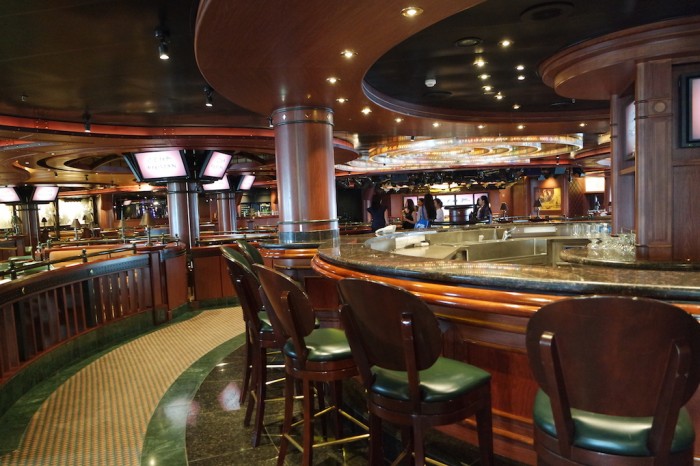 What cruise holiday is complete without great music? Princess Cruises offer excellent live performances in their ship's lounges, ranging from romantic ballads to addictive dance tunes. You can cuddle up with your partner and enjoy the melody or sweep the dance floor with suave moves. I love how performances vary each night in different lounges, making every experience with your loved one unique.
6. Sunbathe on the deck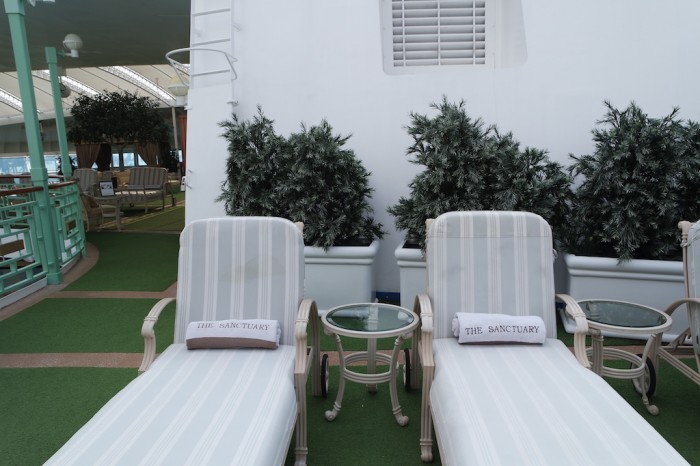 Sometimes, all you want is to escape the chaos of city life. Grab your partner and head over to The Sanctuary on Princess Cruises. This exclusive adults-only retreat is a great place to relax in tranquility, far away from the crowds. There are even stewards on hand to attend to your every need! With comfortably cushioned poolside chairs placed on a carpet grass layout, The Sanctuary is the perfect place for private moments. With a quiet place to bask in each other's presence and enjoy the beautiful sunset together – what more can a couple ask for?
Book your next Fly-Cruise with Princess Cruises now and bring your next date to a whole other level. <3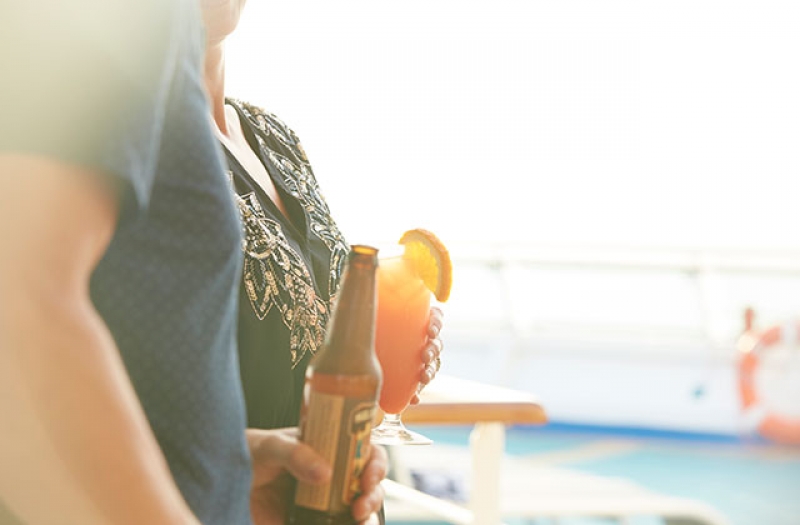 Image Credit: Princess Cruises
---
Special thanks to Princess Cruises for inviting me onboard Diamond Princess for a one-of-a-kind experience!