Here's an interesting piece of Aussie history: More than 180 years ago, Melbourne was almost called Batmania.
Eventually, on its official founding day, it was named after Lord Melbourne, who was then the prime minister of Britain. But enough of the past; let's bring you back to present-day Melbourne.
Why we love Melbourne and the rest of Victoria
Ranked one of the world's most liveable city year after year. Laneways brought to life in vivid colour thanks to a vibrant street art movement. A java culture that has catapulted the city centre as one of the world's most loved coffee capitals. Gateway to the Great Ocean Road. Where all the action happens during the Australian Open — and more.
ALL flights to Melbourne on CheapTickets.sg are now on sale! Book your air tickets by 30 Sep 2019 to enjoy great deals.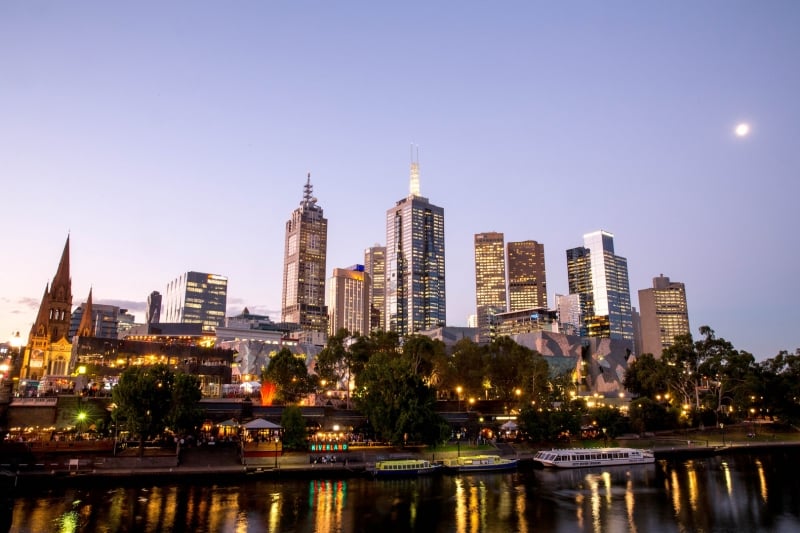 We're pretty sure you already have an idea of how awesome Melbourne is. But that trivia we started with? That's only a taste of what else you can stumble upon when you UnDiscover Australia. There are countless more places and activities in Melbourne and its surrounds that allows you to experience a version of Victoria that first-time tourists usually miss. And we can't wait to show you.
In Melbourne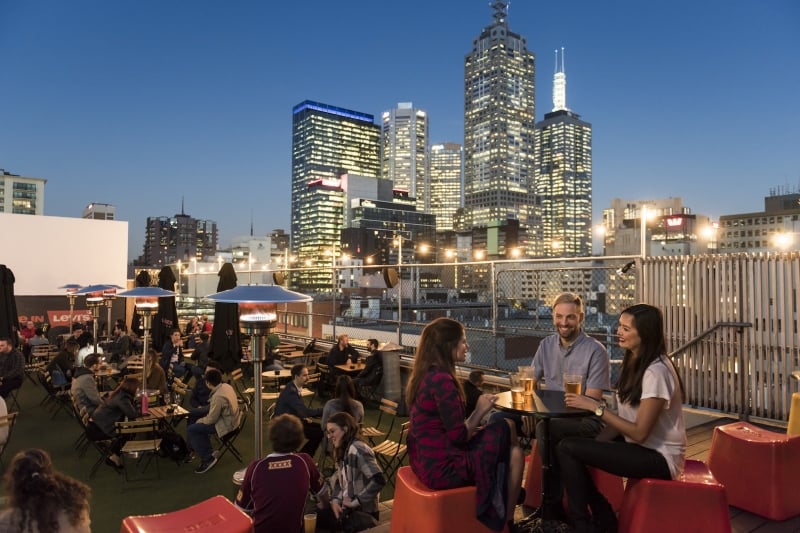 You can't go wrong with Melbourne. It's the heart of Victoria, and a trip to the area won't be complete without immersing in its distinct energy and vibe. But there's more to this multifaceted centre than the usual street art tours and brunch cafés. In fact, Melbourne has been hailed as Australia's cultural capital many times over. Want to find out why? Then don't miss these must-sees!
1. QVM Hawker Night Market
The Queen Victoria Market (QVM) — affectionately called 'Queen Vic' or 'Vic Market' by locals  — is a state icon. It has been up and running since 1878! It comes as no surprise then, that it's included in Australia's National Heritage List. Although there's a day market that runs regularly every week for five days (Tuesday, Thursday, Friday, Saturday, and Sunday) most people look forward to seasonal takes on the market, namely the Winter Night Market and Summer Night Market.
But not many are aware that the Hawker Night Market is also happening this year, from 18 September to 23 October after last year's initial run. Over six weeks, you'll get first dibs on familiar dishes like satay, Indian curry and Korean pork belly. There will also be a different theme each week, such as 'Malaysian Durian Festival' and 'Bali & Boracay Island Night'!
What's more, if you want to keep your seats reserved all throughout your Hawker Night Market experience, you can actually book a private table! This means you can up and go anytime to have a look around, but still have your seats waiting for you when you get back from exploring or watching live entertainment. And if you're arriving in Melbourne after the Hawker Night Market has ended its run, don't worry as the Summer Night Market will return in November and carry on all the way till the end of March. Stay updated on all the latest details on the market on their website here.
QVM Night Market operating hours: 5pm–10pm on Wednesdays
QVM Night Market prices: AU$20(~S$19) for a table for two, AU$40(~S$38) for a table for four, AU$60(~S$57) for a table for three, AU$80(~S$75) for a table for four
2. Harry Potter and the Cursed Child at Princess Theatre
Lovers of the wizarding world, rejoice! If you've been aching to see this Harry Potter stage play and you're visiting Melbourne anytime soon, why not kill two birds with one stone? Harry Potter and the Cursed Child is the much-awaited continuation of the Harry Potter saga and it has found a home in Melbourne's Princess Theatre. What happens to the boy who lived now that he's a full-fledged adult with a wife, three kids, and an exhausting job at the Ministry of Magic? And who is the cursed child? You'll find no spoilers here!
Don't forget, this is a two-part show! We highly recommend sitting tight for both parts so you'll get the full experience.
Harry Potter and the Cursed Child hours: 2pm (Part One) and 7.30pm (Part Two) on Wednesdays, Saturdays, and Sundays; 7.30pm (Part One) on Thursdays, and 7.30pm (Part Two) on Fridays
Harry Potter and the Cursed Child prices: Prices range from AU$65(~S$61) to AU$175(~S$165) per show or part
3. Exhibitions at the National Gallery of Victoria
Dropping by the National Gallery of Victoria is always a treat. Its vast collection boasts of a whopping 75,000 works of art! On top of this, you get to catch special exhibitions on show for a limited run. And the wonders you'll see depend on when you go. 
Case in point: if you visit the National Gallery of Victoria anytime from 20 Sep 2019 to 13 Apr 2020, you'll witness the eye-popping works of American artist and designer Brian Donnelly a.k.a. KAWS. We're certain you're familiar with his playful sculptures and Disney-esque toys (which double as art pieces), especially if you're a fan of street art and graphic design. 
Another interesting exhibition you can check out if you're travelling to Melbourne soon is Terracotta Warriors & Cai Guo-Xiang. Part of the National Gallery's Melbourne Winter Masterpieces series, this show "presents China's ancient terracotta warriors alongside an exhibition of new works" by contemporary artist Cai Guo-Ciang. Catch this limited offering till 11 Oct 2019.
National Gallery of Victoria operating hours: 10am–5pm daily
KAWS exhibition ticket prices: AU$20(~S$19)
Terracotta Warriors & Cai Guo-Xiang exhibition ticket prices: AU$30(~S$28)
Along the Great Ocean Road
Among the world's most scenic drives, the Great Ocean Road cuts through several parts of Victoria. Coming from Melbourne, you'll find that it begins at Torquay and ends at Allansford, which is approximately three hours away from the city centre by car. So why not plan a road trip if during your stay in Melbourne? We'll happily show you the best-but-often-overlooked pit stops along the way!
CheapTickets.sg values convenience. Why not hire a car as well after you book your affordable flights? It's fast and easy.
4. The Bellarine Taste Trail
Roughly an hour and a half into the drive, you'll find yourself somewhere close to the Bellarine region. Although the area easily sweeps tourists off their feet with stunning landscapes and historical sights, what will seal the deal is its underrated culinary scene. 
Enter The Bellarine Taste Trail, an epic gastronomic adventure that will introduce you to the region's food and wine destinations. Fair warning: There are about 50 stops you can choose from so ready your bellies! Aside from award-winning cafés and restaurants, visitors will also gain insights straight from the source. The Bellarine Taste Trails morphs into a farm-to-table excursion at some point, which is why we suggest comfortable clothing for the occasion!
5. Geelong Bollard Trail Walk
Here's a pro-tip for navigating the Great Ocean Road: If you find yourself in Bellarine, then you're just a few minutes away from Geelong. There are many things to see and do in this bayside city. You can have fun at the waterfront's entertainment complex or even learn all about Victoria's thriving textile industry at the National Wool Museum. 
Care for another traveller tip? Stretch those legs and go on the Geelong Bollard Trail Walk. It's two hours one way so get ready for some light cardio. It's a fun and fantastic way of learning all about Geelong's heritage as you will be acquainted with 48 historical sites and markers while you soak up the warm Aussie sun.
6. The California Redwoods at Beech Forest
Up for some therapeutic forest bathing? Or maybe you just want to stop for a nice picnic surrounded by the unmatched allure of nature. We know just the perfect spot! The California Redwoods make up a portion of the Beech Forest near the Aire Valley Road. These towering Sequoia trees were but seedlings in 1939, when they were planted along the river. Just goes to show the marvels that mother nature nurtures if we let these pockets of earth be.
7. Twelve Apostles Food Artisan Trail
How could we ever leave out the Twelve Apostles when tackling the Great Ocean Road? These two sights are practically synonymous with each other.
Also read: My Great Ocean Road Experience: An Amazing Day Tour!
But there's still so much you can do after admiring these breathtaking limestone stacks… like taking on the Twelve Apostles Food Artisan Trail! They say good food is best paired with a view (and some great company, too!) — and we assure you, this gourmet trail gives visitors a taste of all that the Twelve Apostles area has to offer. They've got it covered, from cattle and dairy farms to chocolateries and even breweries. Cheers!
Don't miss the chance to explore these gastronomic and scenic gems along the Great Ocean Road on your Melbourne holiday, and book your flight now!
At Grampians National Park
Australia is home to many nature reserves, and Grampians National Park is just as breathtaking as its other counterparts. About three and a half hours away from Melbourne by car, this is where you can spot wildlife and wildflowers native to the region, as well as sandstone mountains and pristine bodies of water. But there's a side of the Grampians that's often missed by travellers — and we're here to make sure you don't!
8. Wine Festivals
Grampians Great Escape
Wine drinkers, we believe that a toast is in order. Get ready to pop open a few bottles of your beloved alcoholic beverage at this year's Grampians Grape Escape! It's a wine, food, and musical festival in one — definitely a great way to get an authentic taste of Halls Gap's rich culinary heritage. Imagine 120 stalls all beckoning with great food and the region's best wine, plus live entertainment, cooking demonstrations, and free activities for the kiddos! Sounds good? Oh, we know it does. So make sure to be in the area from 2 to 3 May 2020.
Address: Halls Gap Recreation Reserve, Cnr of Grampians and Mount Victory Roads, VIC 3381 (1.5 hours from Ballarat)
Grampians Grape Escape 2019 prices: AU$55(~S$51.40) for tickets with freebies (eco bag, polycarbonate souvenir glass, and complimentary tastings)
Seriously Shiraz Festival
There's also the Seriously Shiraz Festival, where only the crème de la crème of red wines are featured. So if love your Shiraz, we seriously suggest keeping an eye out for next year's run. Seriously Shiraz Festival is usually held at the end of August to early September. Bear in mind separate events sell separate tickets, so feel free to customise your experience!
Fret not that 2019's festivities are ending, it's never too early to plan a trip for next year! Start with flights to Melbourne, and get exclusive deals when you book before 30 Sep 2019.
9. Silo Art Trail
A single visit to its website will have any avid art fan swooning. Silo Art Trail is Australia's largest outdoor gallery — and it stretches over 200km of land across neighbouring towns. The project breathes new life into decommissioned wheat silos (large storage units used to store wheat) by repurposing them into canvasses for large artworks. It's definitely a sight to behold, and one that makes for endless photo opportunities to adorn your Instagram page!
10.
Halls Gap Lakeside Tourist Park & Wanderlust Glamping
Did you know you can actually camp at the Grampians? Halls Gap Lakeside Tourist Park & Wanderlust Glamping lets you do so in style and comfort. Their services make glamping in the area easy and convenient. Just pick a campsite, choose a mobile accommodation type or design that best suits your personality, and let them set up for you. This is perfect for those looking to stay a few days at the park!
11. 3D2N Grampians Peaks Trail 
Hungry for a bigger adventure? Well, how does a 13-day/12-night excursion sound to you? Because that is how long it will take if you choose to explore a chunk of the Grampians Peaks Trail. If that sounds too extreme, the Grampians Peaks Trails has a milder alternative that makes for the ultimate outdoor escapade. For three days and two nights, you can hike along a rugged landscape made even more awe-inspiring by ancient rock formations and mountain peaks. We promise it's as exhilarating as it sounds.
Mornington Peninsula
If you're not a fan of long drives, the Mornington Peninsula is a great alternative. It will take you less than two hours to drive there from Melbourne, and what awaits is a laid-back paradise that offers a gamut of food, wine, and art experiences, plus plenty of sand-and-seascapes to go around.
12.
New offerings at Peninsula Hot Springs
The Peninsula Hot Springs is a popular destination for day spa-goers and weary travellers yearning for some R&R. Yes, here you'll find Australia's best natural hot springs, but the property recently opened yet another hit attraction: the country's first-ever ice cave! To be exact, Peninsula Hot Springs opened several hit attractions since its expansion in 2018. Be among the first to dip into shiny new mineral pools, which are sure to invigorate both body and mind. Ahh…just the mere thought of it and we can already feel our tight muscles unravelling.
And if that's not enough recreation for you, you can also join in on weekly Bathe in Cinema movie screenings happening every Friday from 20 September onwards. As you bathe and comfort in the warmth of the springs, be entertained watching classic films in the outdoor amphitheatre!
13. Main Ridge Dairy
We know that Australia is home to a number of cuddly critters. The country also offers unique wildlife experiences — there's swimming with the dolphins, Kangaroo Island, and Rottnest Island if you want to interact with friendly quokkas. But did you know that you can also watch working animals in action? Main Ridge Dairy gives visitors a chance to know the inner workings of a dairy farm with their very own dairy tours! Here, you can also take a cheese-making workshop and taste all the goodies the farm produces.
Main Ridge Dairy hours: 10am–3pm on Thursdays; 11am–3pm on Fridays; 10am–4.30pm on Saturdays
Main Ridge Dairy prices: AU$12(~S$11) for adults, AU$8(~S$7.50) for children three years old and over
14. Sculpture Park at Pt. Leo Estate
A winery and vineyard that houses a sculpture park? Yes, please! Pt. Leo Estate features fine art, fine booze, and even finer food. Its cosy in-house restaurant, Laura, serves innovative dishes that look as good as they taste. Can you believe that everything here is just Instagrammable? We'll let you judge for yourself when you pay them a visit. Don't forget to bring your camera!
In fact, don't forget to bring your camera anywhere you go while in Victoria — every nook and cranny is just unbelievably photogenic. But remember, this is just a preview of what awaits! You know what they say, good things come to those who book flights (early). Now open a new tab and get a-bookin'! We'll see you in Melbourne soon!
2019 may be ending, but it's not too early to get your foot in for all the events that are happening next year. We'll be sure to let you in on the scoop then, but for now, book your flight to Melbourne first to secure exclusive deals!
---
Brought to you by CheapTickets.sg and Visit Victoria.