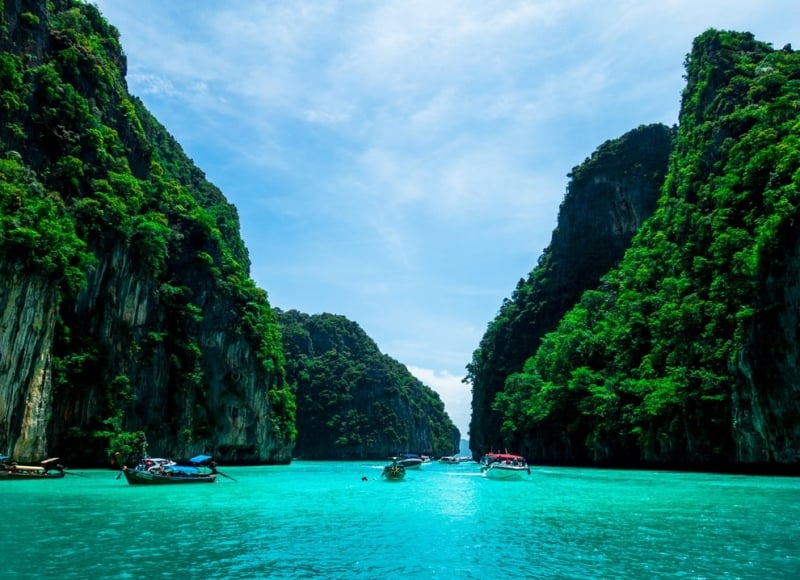 With the uncertainty of the COVID-19 pandemic looming over us, luxuriating on a calm stretch of sand on a tropical paradise to get away from it all sounds like a far-fetched idea. Hold that thought as you may soon be able to enjoy a coveted beach vacation.
Phuket, an island in Thailand that sits on the Andaman sea, is planning to welcome vaccinated travellers soon. As part of its proposition, it may waive the 14-day mandatory quarantine it currently has in place.
Easing of travel restrictions
In December last year, Thailand eased its travel restrictions on visitors from 56 countries including Singapore. Tourists can enter the country for a period of 45 days without a prior visa. However, they will have to present a health certificate to prove they are free of COVID-19. On top of that, they will be subject to a 14-day quarantine at a state-approved facility plus three virus tests during the fortnight.
Despite the easing of travel restrictions, Phuket continues to witness a significant slump in tourist arrivals. This may be due to the fact that quarantine poses a major setback in many holiday plans. However, it may soon be a promising outlook for Phuket as it draws out new plans to reboot its hobbled tourism sector. 
Also read: Easing Travel Restrictions Sees Visa-Less Entries Into Thailand
Phuket First October
Titled 'Phuket First October', organisations like the Phuket Chamber of Commerce and the Phuket Tourism Association are pooling funds to vaccinate 70% of the island's population above 18 by October. 
This effort would stand in for the government's vaccine roll-out plan.  Thailand's vaccination program is forecasted to only achieve herd community in 2022. By doing so, the business groups are hoping to speed up herd immunity in the region, making it safe for tourists expeditiously.
Additionally, doing without the quarantine in Phuket is an advantage for tourists reluctant to subject themselves to it in the first place. Vaccinated travellers will be more willing to book flights to Phuket come October. 
Phuket First October is still pending approval from the government of Thailand. We can only hope that it goes as planned. That way, we can soak in the island life at its most relaxed as soon as possible.
From feasting on an array of mouthwatering Thai food to island hopping and rejuvenating spa treatments, there's so much we can't wait to do again in Phuket! 
Also read: 10 Exciting Things To Do in Phuket, Thailand