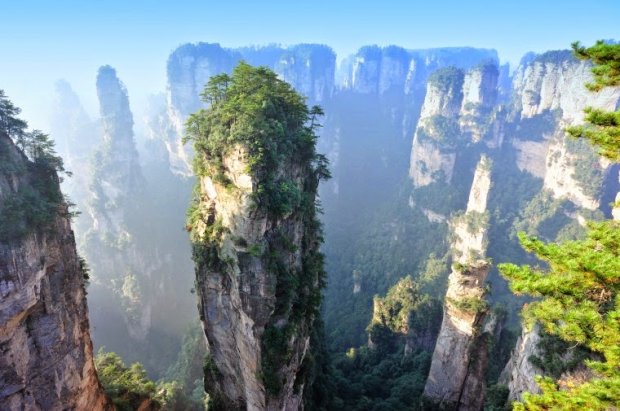 Image credits: stoopiddog.com
Located in Wulingyuan Scenic Area in Hunan Province of China, the Tianzi Mountains serve as the inspiration for the Hallelujah floating mountains in the blockbuster movie "Avatar" – the reason why this scenery might look a little too familiar to you.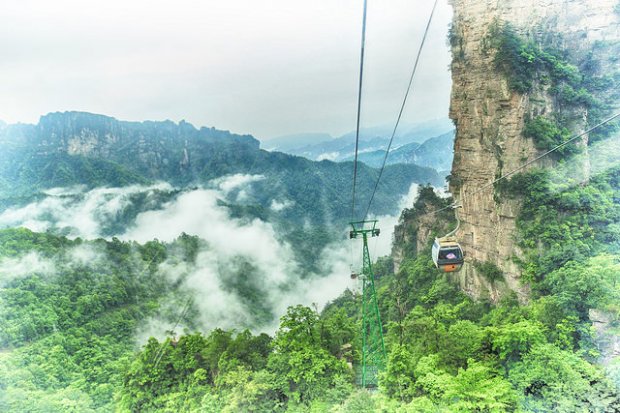 Image credits: zuki
These quartzite sandstone pillars were believed to have been formed after a series of geological changes like erosion and disintegration occurring over millions of years. The highest peak of the mountains soars at 1262.5 metres above sea level. To reach the top of the mountains, you can hop on an outdoor elevator or ride a cable car. At the top, you can enjoy a bird's eye view of the heavenly landscape of the Wulingyuan area. Because of its unique appearance and strange beauty, many curious visitors flock to this scenic area every year.
29.338924, 110.525438,Wulingyuan, Zhangjiajie, Hunan, China
Head down to China to explore this scenic area before it's gone.