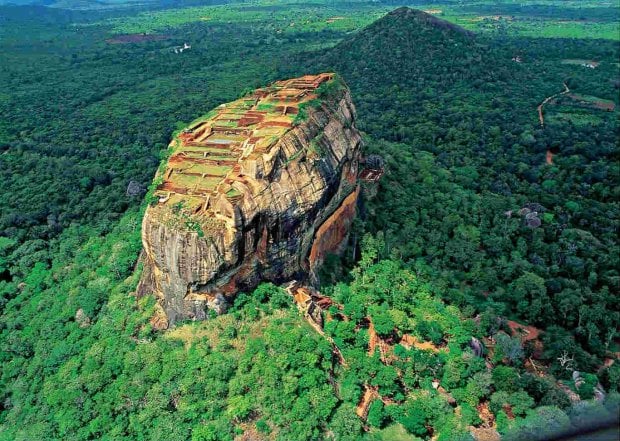 Dominated by a gigantic boulder almost 200 metres high, Sigiriya Rock, also known as the Lion Rock, is an ancient palace in the central Matale District of Sri Lanka. Ruled by King Kasyapa thousands of years ago, the site is one of the best examples of ancient urban planning. When the king died, it was abandoned and turned into a Buddhist monastery until the 14th century.
This once famous royal palace is now the most visited historic attraction in Sri Lanka. With its great historical and archaeological significance, it became a UNESCO World Heritage Site and considered by many as one of the most beautiful places on earth.
Let's take a closer look at the spectacular architecture and ancient frescoes that creatively adorn the palace ruins.
7.955473, 80.759771,Sigiriya Central Province Sri Lanka
Would you visit the historic site before it's completely gone? Plan your trip now! Check out TripZilla Travel Packages to Sri Lanka
Image credits: http://bit.ly/WdgVS5