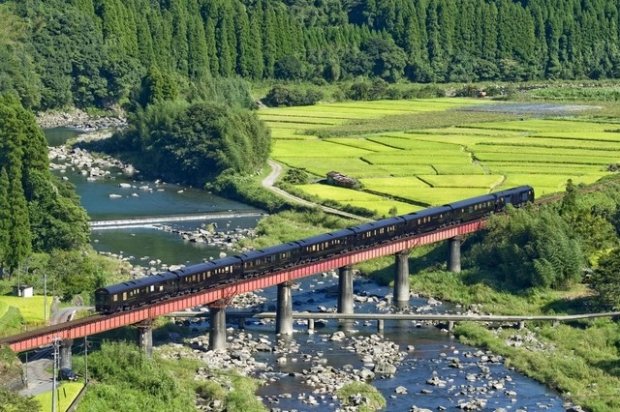 Image credits: Terunobu Utsunomiya via TheNational
Another great addition to the scenic train routes you may wish to take around the world is the new Seven Stars in Kyushu cruise train. Japan is well-known for high-speed trains to ease travel but this one is not meant to go fast, it's built to be slow so passengers can truly take in the beauty of the surroundings. This super luxury train will take you to the breathtaking sights, scenic spots and natural attractions of Kyushu, Japan.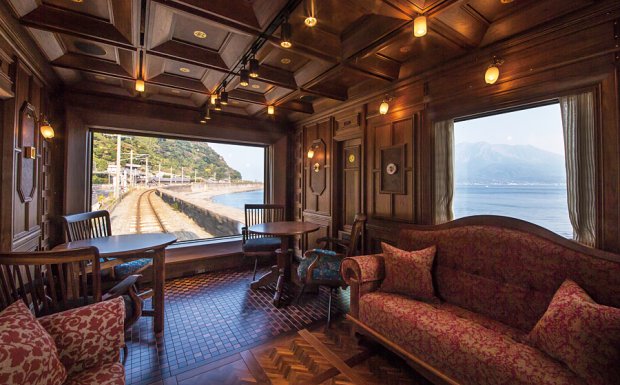 Image credits: cruisetrain-sevenstars.jp
The Seven Stars cruise train wants every guest to experience a "journey to discover a new way of life", making sure that anyone who hops into it enjoys a totally new travel experience. Passengers don't only get to enjoy the Kyushu scenery through the large windows, they are also given opportunities to alight from the train for an unforgettable excursion. A slow moving luxury train that gives time for guests to stop at certain points of Kyushu is something absolutely unique and refreshing. Who can ever resist this new kind of travel experience?
33.002154, 130.999828,Kyushu, Japan
Don't miss this luxury train when visiting Kyushu, Japan.