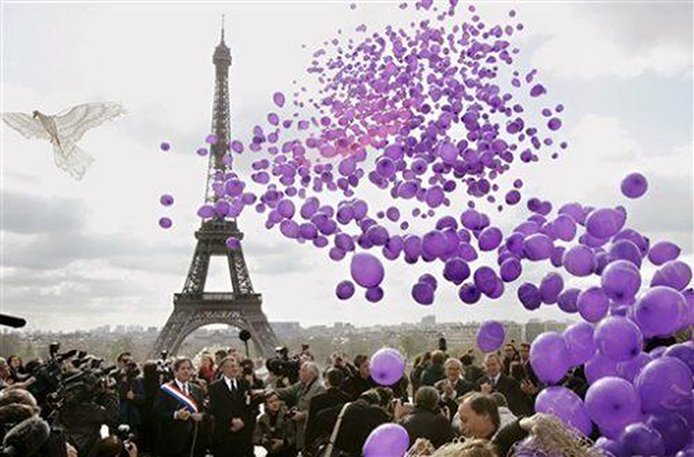 Paris is an enchanting city. However, no one can imagine it today without its signature tower, the Eiffel Tower. A magnificent structure, the Eiffel Tower draws millions of people to France each year to catch sight of this phenomenon that never fails to intrigue all. The Eiffel Tower has countless times been called by people as 'grand' and 'magical' but this was not always the case.
In fact, the tower was almost destroyed in 1909 because it was considered to be an eyesore to many! It was only saved for its crucial service in capturing spy Mata Hari during WW1. It was also famously used as a communicative device during WW2. Germans used the tower to send coded signals to their forces.
Today, France's most beloved tower is the star attraction for both tourists and locals alike. You couldn't possibly visit Paris without seeing the Eiffel Tower. Even if you tried to, you will see its top poking out all over Paris. It's practically unavoidable! 
Things to do here:
1. The one thing you should do when you visit the tower is to climb all the steps (or take the lift) to the topmost point of the tower. Here you will get to see a breathtaking view of the entire city.
2. Paris is often considered to be the city of love. Having dinner at a restaurant overlooking the tower is perhaps one of the most romantic things to do in Paris. The tower lights up at night and becomes a sight of mesmeric beauty. You and your partner will have a splendid time eating great food and watching beauty unfold before your eyes.
3. The lovely green patch in front of the tower is a favourite place amongst many to have a picnic! It will be a great way to spend some family time together.
The Eiffel Tower is one of the greatest wonders the world has ever seen this far. It definitely earns a place on everybody's bucket list.
Inspired? Here's how you can make your travel happen:
TripZilla Travel Packages to Paris, France
Image credits: http://bit.ly/1krfZlr