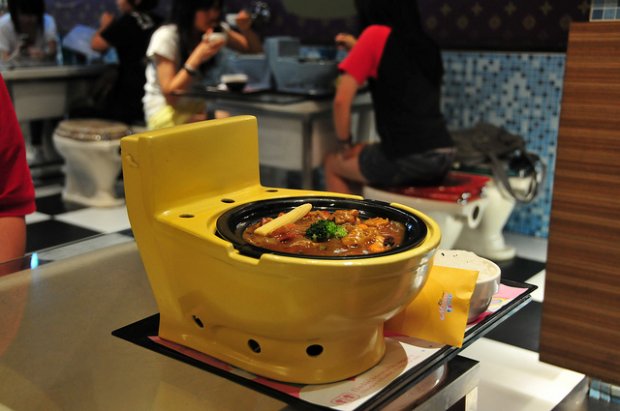 To eat or to poo? A big question to ask when you end up in this toilet themed restaurant. While it is gross to eat in a place that reminds you of poop and urine, Modern Toilet Restaurant has ironically gained popularity. Since its first opening in Taiwan in 2004, it has already opened 12 branches in Asia including China, Hong Kong and Japan.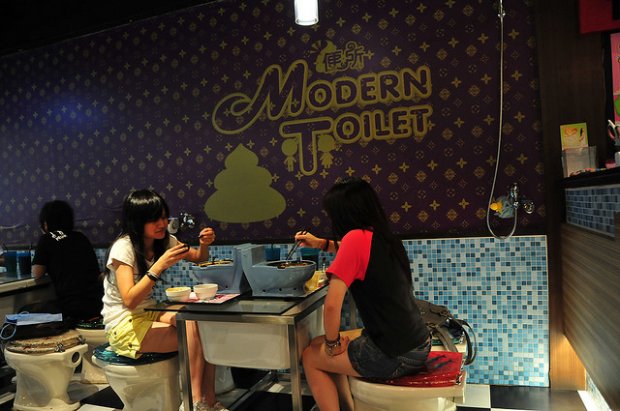 The restaurant originally sold ice cream in containers shaped like a squat toilet but it later transformed into a fully-fledged toilet themed restaurant where diners sit on toilet-shaped seats and eat food on hot toilet bowl. In case you're wondering whether the restaurant has a real toilet, yes sure, it has!
Let's explore what this unusual restaurant has in store for its diners.
25.044428, 121.505774,Modern Toilet, Lane 50, Xining South Road, Wanhua District, Taipei City, Taiwan
Hit up this unique restaurant when you visit Taipei.
Image credits: riNux