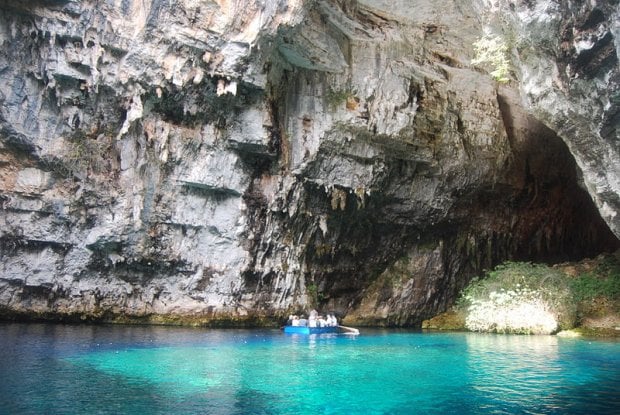 Image credits: http://bit.ly/1sByzwG
Found on the island of Kefalonia, Greece, Melissani Cave is believed to be the lair of the Nymphs, attractive female deities of the Greek mythology. Whether or not the cave is mythical, no one can deny the surreal beauty that lies inside.
Image credits: http://bit.ly/Y3WcRP
Melissani Cave features spectacular cave formations, lush environment and calm, turquoise lake that keep tourists coming. A natural light passes through the cave opening which makes the atmosphere even more dazzling.
Image credits: http://bit.ly/1q85G4V
The cave was not open to public until it was rediscovered by Giannis Petrocheilos in 1951. Since then, the cave has become a popular tourist destination especially for cave enthusiasts and nature lovers.
Join these visitors as they enter the mythical Melissani cave.
38.257043, 20.623502,Melissani Cave Kefalonia Greece
Inspired to make your own adventure? Plan your trip to Greece with TripZilla.