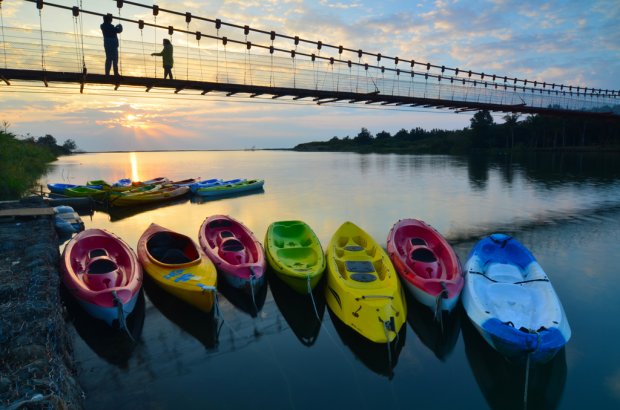 Tropical climate, palm trees and fine beaches may not be the first things that come to mind when you think of Taiwan. If you've been to Kenting National Park (sometimes referred to as Kending), in the southern tip of the country, you'll get to enjoy all of these wonderful things. Boasting some of the best surf beaches in the region with diving, jet-skiing and kayaking, Kenting National Park is undeniably one of the most beautiful places in Taiwan.
The national park's scenic landscape, dramatic mountain cliffs, limestone caves and coral tablelands also make it an ideal destination for landscape photographers, hikers and nature lovers alike. Thanks to its tropical savanna climate, this destination is a year-round attraction.
21.948356, 120.779731,Kenting National Park, Pingtung County, Taiwan
Head down to Taiwan to see the beauty of this natural treasure.
Image credits: eng.taiwan.net.tw