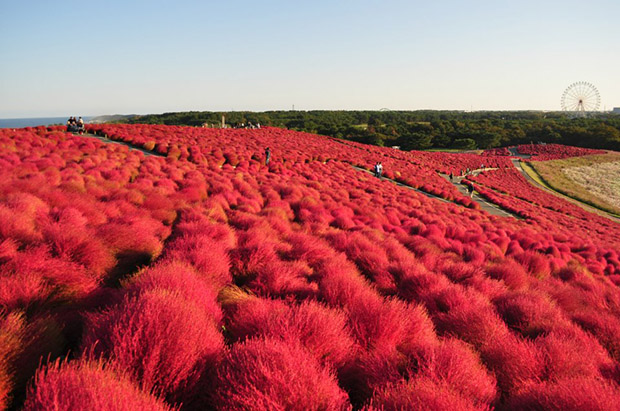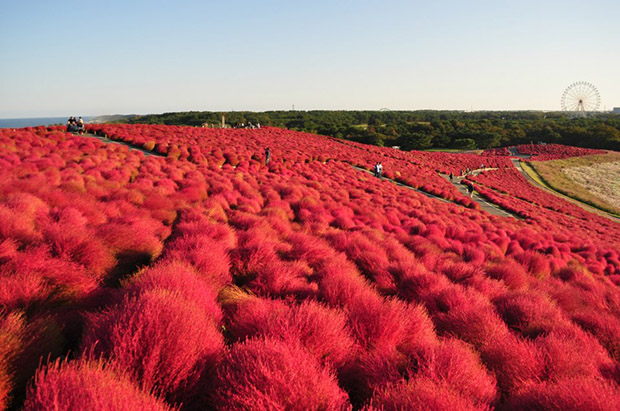 Hitachi Seaside Park is not a park of cars. In fact, it is a park boasts of blooming flowers all year round. You might even catch many beautiful glimpse of your favourite flowers when you come at the right time!
The park turns into a sea of brightly coloured Tulips and narcissus in spring. Then in summer, there's baby blue nemophila and crimson red roses in the summer. After that in Autumn, Hitachi Seaside Park fades into shady pinks of cosmos fit with mini christmas trees with kochia.
There is also a minuscule amusement park with a cycling road, BMX course, athletic field and BBQ space. If you want a more arresting look at the gorgeous pasture, there is also a ferris wheel.
Inspired? Here's how you can make your travel happen:
TripZilla Travel Packages to Japan
Image credits: http://bit.ly/1peWEo6