Psst…this is just between us avid Malaysian travellers and let's be honest with each other: applying for a travel visa is the #1 mood killer, if not the worst part of travelling. The time, energy and money we can save from not having to apply for visa can be used on other travel-related matters, refining travel itinerary or upgrading flight seat for example. Argh, how I wish I could always travel visa-free!
My dear friends, your cry has been heard. I am, of course, not going to grant you any visa exemption (well it's not like I can), but this is what every Malaysian (passport holder) should know: as of February 2016, you can visit up to 164 countries and territories in the world without visa (though a few require visa on arrival)! And the long, long list includes the following 13 beautiful and exciting countries that Malaysians are less familiar with.
Watch the video if you're too lazy to read.  😛
1. Belgium
Length of stay without visa: 90 days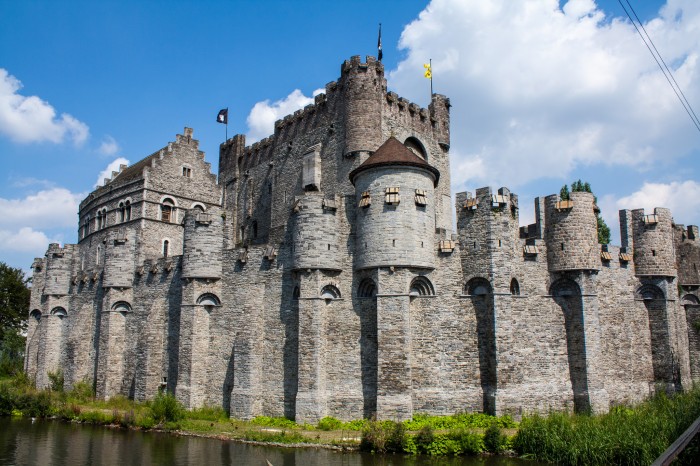 Image credit: Simon Q
There are more than 3,000 castles to explore in Belgium – it's hard to decide where to start but really, either one is fine as each castle has its own story and attraction. For those who still want a solid recommendation, Castle of Bouillon in the Ardennes certainly won't disappoint. If you are interested in the First World War, you should definitely pay Waterloo and Flander Fields a visit.
Must do: Visit the local breweries for authentic Belgian beers; visit Brussels, the capital of Belgium and the administrative centre of the European Union for a good mix of European history and future; ski or hike at Ardennes Forest (you can also find the world-famous Trappist beer here).
Must eat: Belgian waffles, Belgian chocolates (you must've heard of these before) and the frites (or fries; many have said that French fries was invited in Belgium).
Also read: 15 Cities in Belgium That Are Truly Worth Visiting
2. Cayman Islands
Length of stay without visa: unrestricted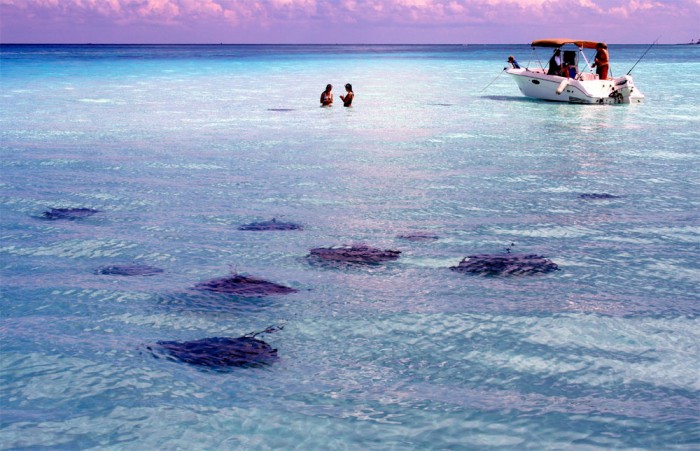 Image credit: Fevi in Pictures
As a British Overseas Territory in the western Caribbean Sea, the Cayman Islands is a paradise for beach enthusiasts. The three main islands cater to different needs. The largest island, Grand Cayman has basically everything you can find in a modern city and is also known for its gorgeous barrier reefs. Nature lovers can plan for a day hike at Cayman Brac and get as close as ever to the island's exotic flora and fauna while Little Cayman welcomes those who want to enjoy an island getaway with privacy and total relaxation.
Must do: Pet a stingray at Stingray City, educate yourself and your little ones at Cayman Turtle Farm or hop on a submarine to explore the amazing marine habitat around the islands.
3. Chile
Length of stay without visa: 90 days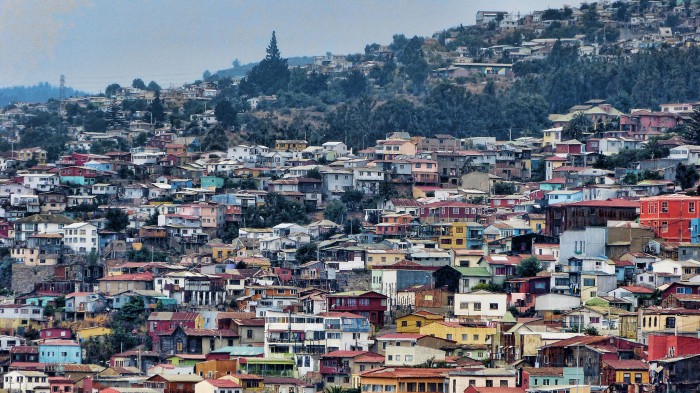 Image credit: Mariano Mantel
Nicely tucked between the Andes and the Pacific Ocean, Chile is a long and narrow country which offers a broad selection of picturesque scenery and stunning backdrops. While you are at Chile, be sure to check out the Valley of the Moon (unique desert landscape) in the Atacama Desert, the glaciers and the three Towers of Paine at Torres del Paine National Park and the snow-capped volcanoes along the Pacific.
Must do: Visit Easter Island and marvel at the monumental statues moai; visit Los Pingüinos Natural Monument and meet 120,000 Magellanic penguins in wild; Wander around Valparaiso, a Bohemian town filled with Chile-in-the-movie kind of brightly coloured houses.
Must eat: Fresh regional seafood such as salmon, sea bass, conger eel, mussels, scallops and many more!
4. Fiji
Length of stay without visa: 4 months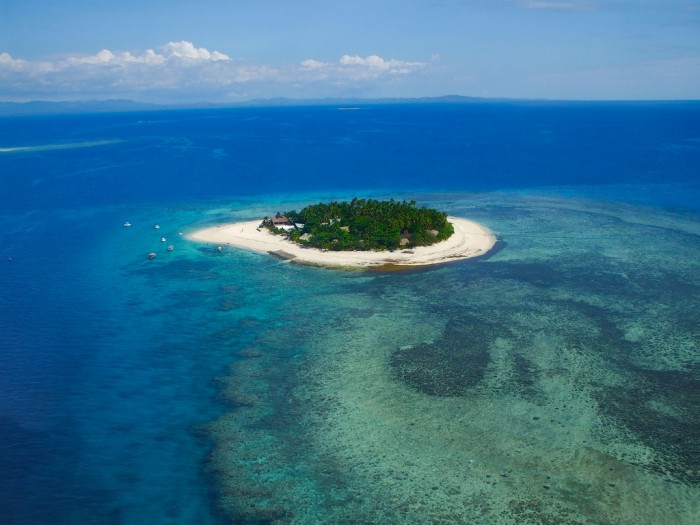 Image credit: Malcom Peacey
Most of the people have had the impression that a Fiji vacation is mind-blowingly expensive, and yes it could be if you stay at some luxury five-star resorts on the main island. Budget accommodation, scrumptious Fijian meals, uncrowded beach, crystal clear water and a night sky full of stars and wonders often come in a (pretty affordable) package if you spend time on the smaller islands.
Must do: Sign up for a whitewater rafting tour at the Upper Navua River; snorkelling or diving to see an abundance of colourful soft corals while being surrounded by unique marine creatures; hike at Bouma National Heritage Park and visit the awe-inspiring waterfalls within the park.
Must drink: Kava (or grog), a drink shared by the locals that will result in a numb feeling around the mouth, lips and tongue and a sense of relaxation.
5. Greece
Length of stay without visa: 3 months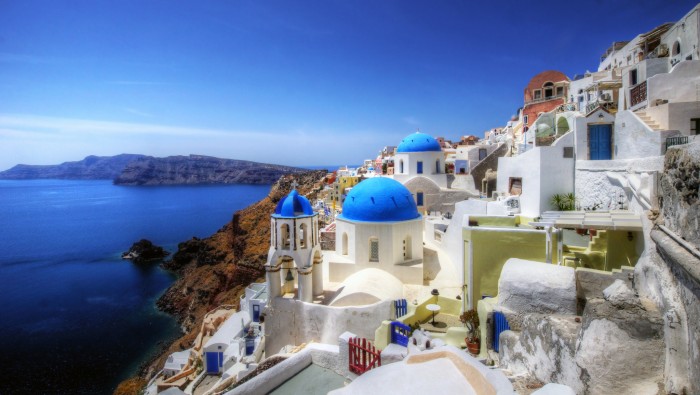 Image credit: mariusz kluzniak
Speaking of Greece, Santorini always comes to mind first, if not the iconic blue-roofed houses by the sea. Well, Greece certainly has more than that to offer. As the birthplace of western civilization, Greece has an incredible collection of historical architecture and ruins, and you can find them at almost every corner of the country. History lovers should never miss Acropolis while sports enthusiasts (or anyone) must pay Olympia–where the first Olympic games was held–a visit.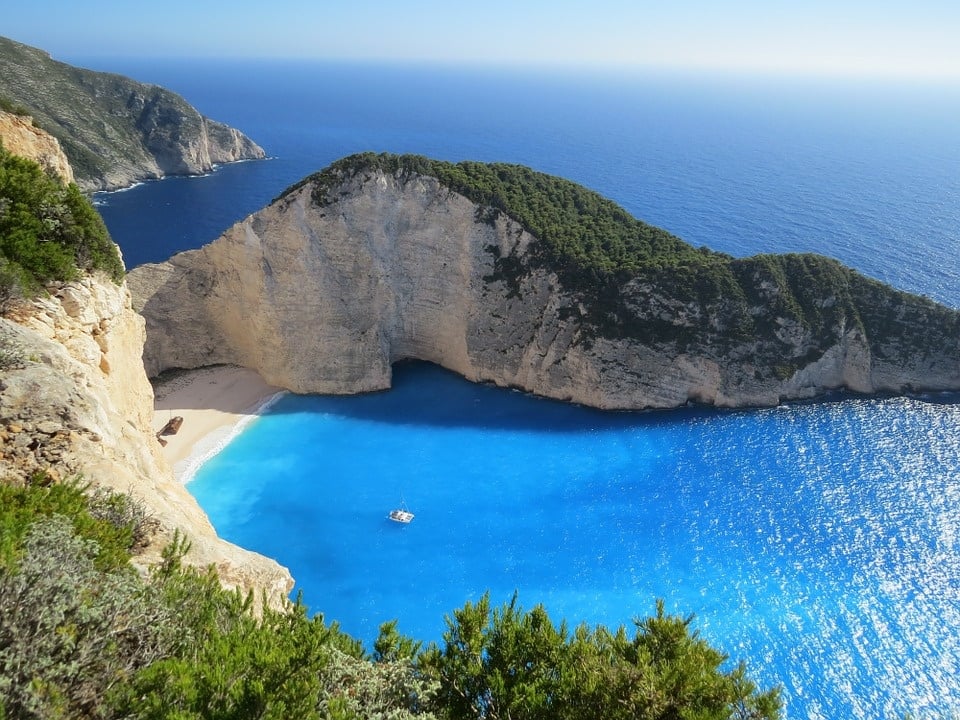 Must do: A truly refreshing and rejuvenating beach vacation at the Greek Islands like Santorini, Ios, Crete and Corfu is highly recommended; attend the Hellenic Festival in Athens if you happen to be here during summer.
Must eat (while you are on budget): Gyros, a Greek version of kebab which usually only costs EUR3 and can be easily found on the streets.
Also read: Why Greece Should Be in Your 2016 Travel Bucket List
6. Iceland
Length of stay without visa: 90 days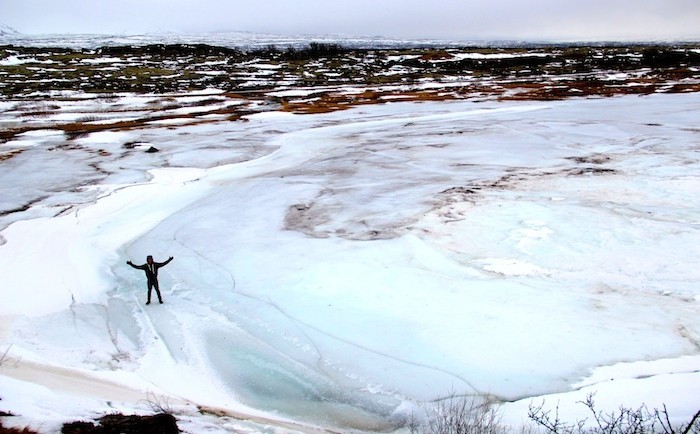 Pictures speak louder than words! Click here for 23 Best of Iceland photos and tell me you don't want to visit Iceland after looking at those jaw-dropping landscapes and scenery!
Must do: Aurora or Northern Lights aside, you can try camping in Iceland as campsites and wild campsites (read: sleep anywhere you want!) are available in almost everywhere of the country; get yourself warm and relaxed at the Blue Lagoon, the most famous geothermal pool in Iceland; sign up for a fun and educational guided tour to Skaftafell Ice Cave in Vatnajökull National Park; whale-watching is highly recommended to those with extra budget.
Must eat: Skyr, a yogurt-like soft cheese that Icelanders eat with almost every meal; Minke whale, those who simply can't rationalize eating whale can skip this; plysur or the iconic Icelandic hot dog.
7. Hungary
Length of stay without visa: 90 days
Image credit: Dennis Jarvis
Not many people have Hungary on their travel bucket lists but this hidden gem–hidden in the very central of Europe–surely deserves a spot on anyone's Europe itinerary. Beautiful and unfrequented landscapes aside, Hungary has interesting and meaningful stories of its past to tell and delectable Hungarian food to offer its visitors. Well, if those do not interest you at all (highly unlikely), travelling around Hungary is extremely cheap compared to other European countries.
Must do: Attend the Sziget Music Festival (held in every August), one of largest music events in Europe; sample Hungarian wines at the traditional wineries in the Valley of Beautiful Women; wash away all your stress and tiredness at the Széchenyi Thermal Bath in Budapest, one of the largest spa complexes in Europe.
Must eat: Goulash or gulyás, a soup-like stew (or a stew-like soup) and the #1 national dish of Hungary; Lángos or deep-fried Hungarian flatbread; Somlói Galuska, Hungary's favourite cake and one unique Hungarian dessert that could not be found elsewhere; and the list shall go on and on.
8. Iran
Length of stay with visa on arrival: 15 days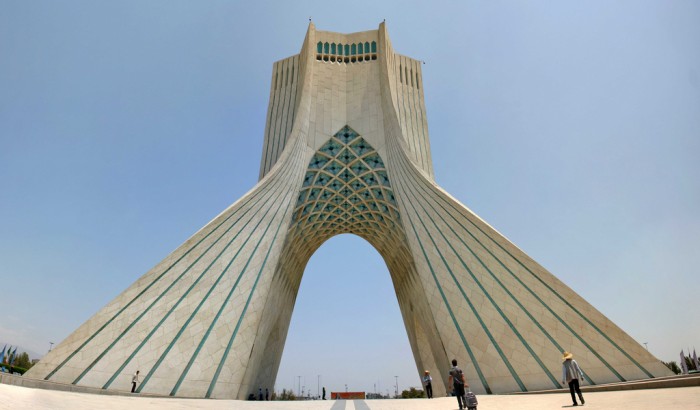 Image credit: Christiaan Triebert
Iran is a safe yet often overlooked travel destination. So Malaysians can visit Iran up to 15 days with visa on arrival (VoA) that is free of charge, and here is a good two-week Iran itinerary for you! It's time to reveal the mysterious mask of Iran and see the genuine beauty hid beneath it for yourself.
Before you lay on the thought that you must be visiting mosque after mosque on a daily basis in Iran, let us assure you: religious architecture and activities aside, there are so much more to experience in Iran!
Must do: Pay a visit to the desert city of Yazd and you are guaranteed to walk away with a few gigabytes of unique landscapes and ancient Persian windcatchers, if not terabytes. Also, as unbelievable as it may sound (note that alcohol is strictly prohibited in Iran), Shiraz, also known as the City of Rose, is also famous for its wine and pretty vineyards.
Must eat: Kebab, real good Iranian kebab; polo,  rice mixed or blended with nuts, vegetables, beans and dried fruits, nothing can define 'simple is beauty' better than a polo; Khoresht or Iranian Stew.
9. Jamaica
Length of stay without visa: unrestricted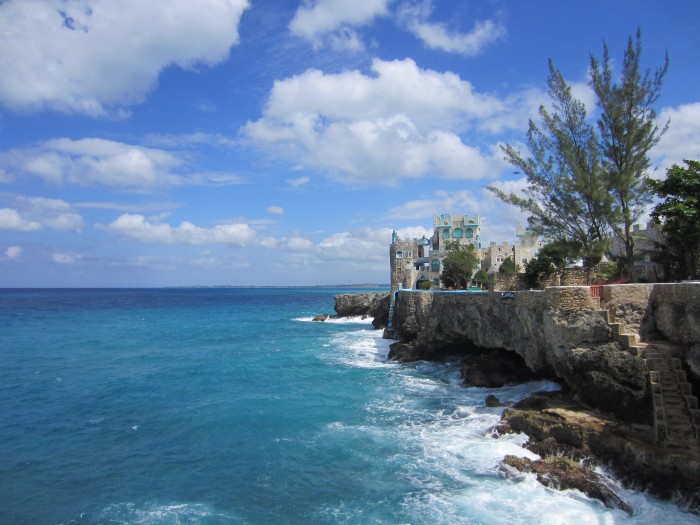 Image credit: Jenni Konrad
Jamaica is an island nation in the Caribbean Sea, right above the South American continent. Tropical climate prevails on most part of the Caribbean island, and that being said, Jamaica is warm and humid all year round like Malaysia. But of course, Jamaica is different from Malaysia in many ways, or else it would not be on this list. And Jamaica is surely not packed with pirates (of the Caribbean) if that's of your concern.
Must do: While on a beautiful tropical island like Jamaica, it might be a waste if you actually try to do something. One is advised to spend at least one lazy, chilly day on the sandy long beach. River rafting is highly recommended for that is the best way to explore the mighty rainforest and numerous caves throughout the island. You can also get a taste of a farmer's life at local plantations such as Sun Valley Plantation in Ocho Rios. Port Royal used to be the pirate capital of the Caribbean but now it is a famous tourist spot in Jamaica and is worth visiting.
Must eat: Curry goat; Jerk chicken (don't laugh, Jerk is a frequently used Jamaican seasoning); and Jamaica is an island nation so yea, fresh seafood!
10. Mongolia
Length of stay without visa: 30 days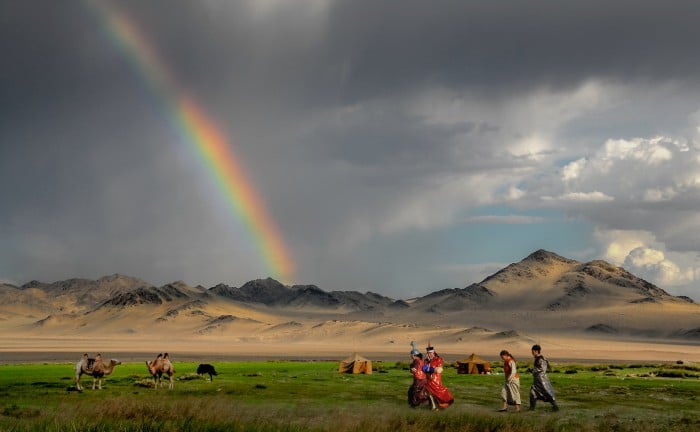 Image credit: Bernd Thaller
When it comes to Mongolia, many have the image of Genghis Khan galloping in the Gobi Desert…well that hasn't changed much as nomads and their horses are still almost everywhere to be found in today's Mongolia. Anyway, 'a land of undisturbed nature and untouched culture' would describe Mongolia better. The irresistible wilderness includes an abundance of clear lakes, rugged mountains, vast steppes, exotic wildlife, nomadic livestock…and I think we just had enough reasons to visit Mongolia already!
Must do: Embrace and enjoy the real nomadic lifestyle – sleep in a Mongolian yurt, ride horses, hike mountains, herd sheeps and try out Mongolian dishes right after it's cooked on the fire; or just marvel at the beauty of Mother Nature in Her most authentic form.
Must eat: Horhog, Mongolian barbequed lamb; boodog, traditional barbequed meat using stones (one must witness this unique way of cooking while in Mongolia); buuz, Mongolian dumpling.
11. Peru
Length of stay without visa: 90 days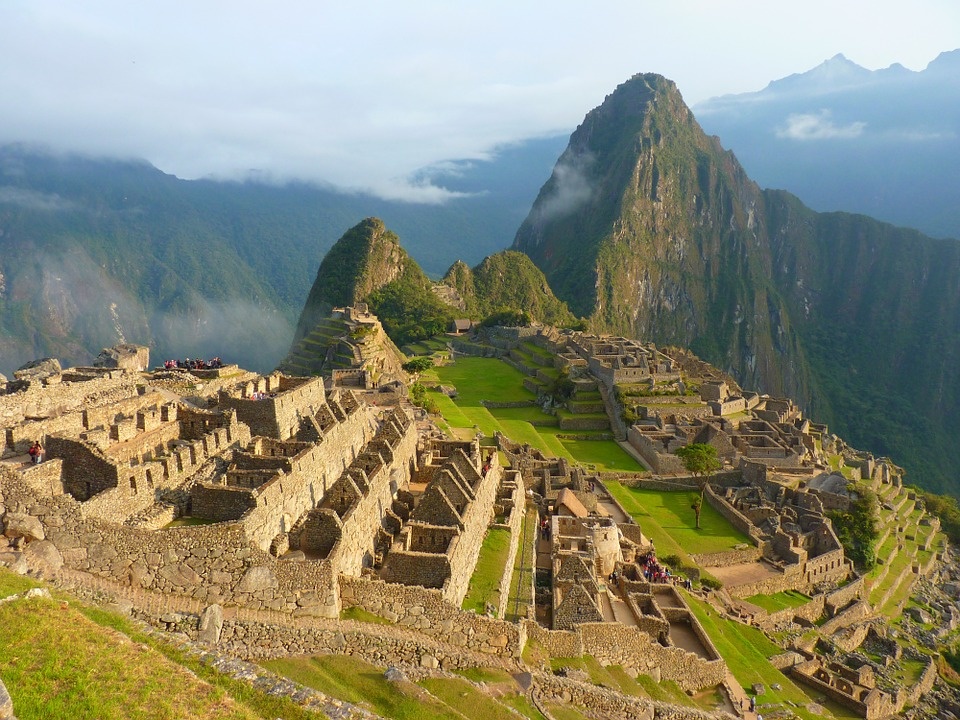 Machu Picchu, Inca Trail and Amazon, these are the top three must-sees in Peru, if not the world. Machu Picchu (not Pikachu and definitely not related to Pokemon), the legendary 'lost city of the Incas' is known for its sophisticated architecture and mighty ruins that have been held up on the Andes for centuries. While Inca Trail is the best route to reach Machu Picchu, for the unsurpassed views of the Incas along the way. A trip to Peru is not complete without an eye-opening adventure to Amazon via the rainforest-locked city Iquitos .
Must do: Tired of hiking? Head to the Máncora Beach for a so-good sunbath; get a taste a Egypt at Batán Grande – see pyramids and the royal tombs; sign up for an organised boat tour to explore the Paracas National Reserve and meet the penguins.
Must eat: Lomo saltado, Peruvian stir fried beef; cuy, roasted guinea pig (only if you're willing to eat a pet); ceviche, a cold platter comprised of marinated sea bass, crisp onion, creamy sweet potato and roasted corn kernels.
12. Solomon Islands
Length of stay without visa: 90 days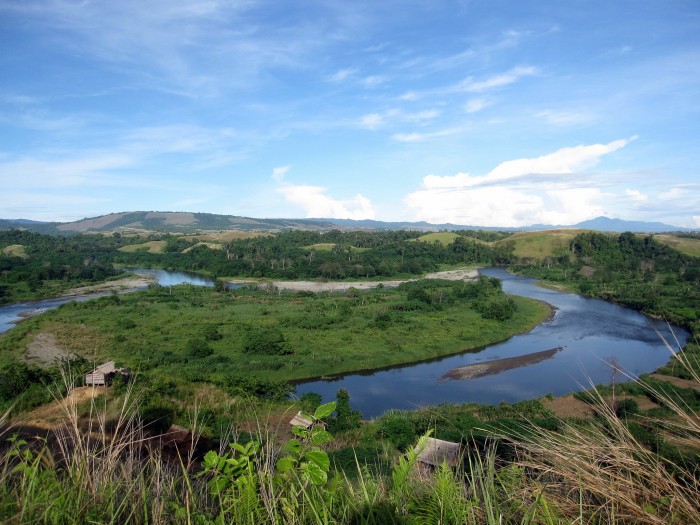 Image credit: Stefan Krasowski
Divers and divers-to-be rejoice! Here in the Solomon Islands, a nation comprised of hundreds of islands (922 islands to be specific) in the South Pacific, we have all types of scuba diving and snorkelling and a handful of world class diving sites for you to explore the unspoiled marine paradise.
Must do: Swim with schools and shoals of fish in where two currents meet and marvel at the WWII warship wrecks beneath the crystal clear water. Eco-tourists shall fall in love with Solomon for it is uncrowded and still at its best original form. Fancy resorts are nowhere to be found on the Solomon Islands and the only accommodation available are the traditional guesthouses that preserve the islands' authenticness. Every visitor is more than welcome to join the friendly locals and experience the traditional culture in the lively villages.
Must eat: You've guessed it, seafood!
13. Turkey
Length of stay without visa: 90 days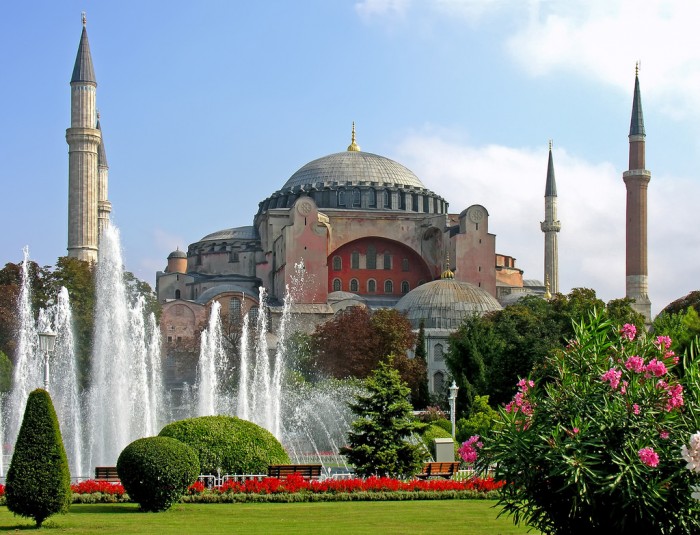 Image credit: Dennis Jarvis
Due to its geostrategic location and connections to ancient empires, Turkey has become a great melting pot for all surrounding cultures. Hagia Sophia, Blue Mosque, Grand Bazaar, and the Spice Market are the must-visits in Istanbul and they are all fascinating products of various influences. The Underground City of Derinkuyu shows how people live in order to protect themselves from the prosecution of the Roman Empire while hot air ballooning over Cappadocia is the most exciting way to enjoy the stunning views of mountains and valleys.    
Must eat: Köfte, Turkish beef ball; sis kebab, grilled meat on stick or a Turkish version of satay; döner, like kebab, but a Turkish will insist they are different.
For coffee addicts: Coffee experts would know that Turkish coffee actually refers to a method of preparation, not a kind of coffee. Anyway, good Turkish coffee is most likely to be found in Turkey and it is usually served from a special coffee pot called cezve.
Also read: A General Guide to Turkey: SGD 1000 in 7 days
So there you have it, 13…out of 164 countries that Malaysians can travel to without visa! These countries might not be as popular among Malaysians as the other travel destinations like Taiwan and Hong Kong, but this just turns out to be the very reason that you should visit them. Off-beat places just have so much more yet to be discovered – why not be the discoverer?