If going on a globe-trotting voyage is at the top of your bucket list, mark your calendars now for the 180-Day Around The World Voyage unveiled by Oceania Cruises. This epic expedition will depart on 8 January 2020 aboard Insignia, crossing the equator four times and visiting 95 destinations in 38 countries across 27 time zones. Cruising across 18 seas and three oceans with a transit at the newly-expanded Panama Canal, this ambitious odyssey is certainly unlike any other. 
Destination Highlights: 2020 Around the World Voyage
For the first time, Oceania Cruises has woven together Alaska, Mexico, South America, Asia, and Africa into a marvellous worldwide tapestry featuring a complete circumnavigation of South America and visits to an impressive 67 UNESCO World Heritage sites. Here are 10 exciting destinations to get you hyped up about this global journey.
Tokyo, Japan
Explore the spectacular cityscapes with a visit to Asakusa's legendary Sensō-ji Temple and indulge in the local nightlife at the bright, active Ginza District. For foodies, make a beeline to the Tsukiji Market for the freshest sashimi. 
2020 Around the World Voyage travels to nine glorious ports of call in Japan. Besides Tokyo, get ready to discover eight other alluring destinations in Japan including Kyoto, Hiroshima, Shimizu, Oarai, Hakodate, Aomori, Nagasaki and Kagoshima.
Cape Town and Mossel Bay, South Africa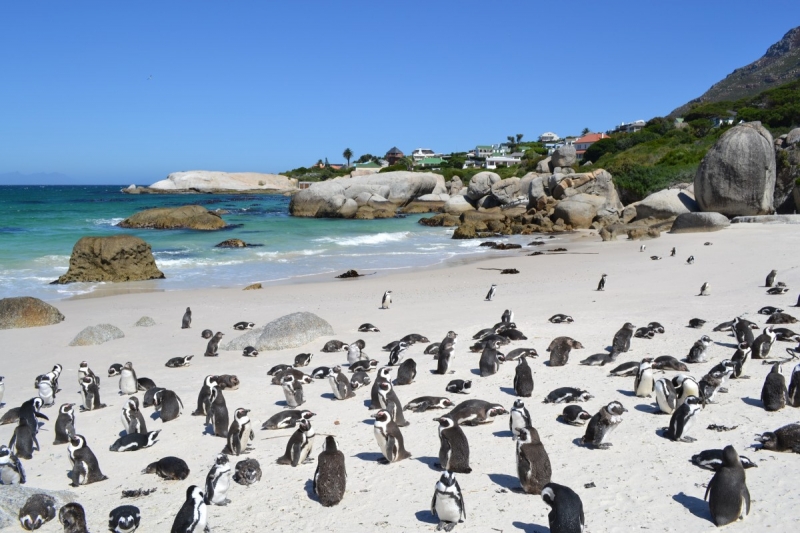 Take in the breathtaking views of the gorgeous Table Mountain that looms above the city with a cable car ride to the mountain peak. Otherwise, explore this urbane city on foot with a visit to the fascinating South African Museum and Planetarium or the culturally significant St. George's Cathedral.
A visit to South Africa will not be complete without unravelling the wildlife secrets of unspoiled Africa. Explore the road less trodden at Mossel Bay and experience horseback riding or search for rhinos and hippos in the safari.
Machu Picchu, Peru
Perched 2,430m high in the Andes Mountain of Peru, the transcendent Machu Picchu, dubbed as 'The Lost City of the Incas', is a must-visit UNESCO World Heritage Site in South America for its beautiful set of cloud-kissed ruins. Take the chance to travel further and discover Peru's ancient, mystical Nazca Lines as well!
Puerto Chacabuco, Chile
Cruising across the majestic Chilean Fjords, the ship will land in Puerto Chacabuco, Chile. To fully experience this tiny quaint town with just over 1,000 residents, drive into the Andes Mountains through the stunning valley to the Rio Simpson National Reserve. Later, visit the town of Coyhaique and witness a piece of rugged Patagonia.
Dutch Harbor (Aleutian Islands), Alaska
Do you know that the U.S. fortified Dutch Harbour was bombed by the Japanese in 1942? Discover Alaska's rich historical culture with a visit to this postcard-perfect destination and listen to the past war stories from the local Aleut or Unangan people who had resided on the island for more than 8,000 years.
Uncover the natural beauty of Alaska by watching whales cavort in the sparkling bays and observe bald eagles while lazing on the scenic beaches.
Cabo San Lucas, Mexico
Revel in an exotic tour of Cabo San Lucas' rock formations, desert landscape and its incredible cactus garden.
Petropavlovsk-Kamchatsky, Russia
Remote but accessible via air and sea, Petropavlovsk-Kamchatsky is a UNESCO World Heritage Listed site termed as one of the most outstanding volcanic regions in the world. Get cruising through the bay, hop on an ATV to the base of the active volcano or go on a helicopter ride to catch the snow-capped peaks of Koryak and Avacha towering over the city.
Beijing, China
Leave your footprints on the haunting streets of Beijing's Forbidden City or climb the serpentine Great Wall of China. Besides Beijing, the cruise sails to other cities including Xiamen and Shanghai.
Hanoi, Vietnam
Drink in the breathtaking view of Vietnam's Ha Long Bay with the colossal limestone karsts and refreshing morning mists before cruising across the Red River to the capital of Vietnam, Hanoi.
Yangon, Myanmar
Admire the awe-inspiring fusion of East and West at Yangon city where numerous traditional Buddhist pagodas blend in seamlessly with modern high-rises. Go on a temple-hopping tour to check out the 99-metre high golden shrine of Shwedagon Pagoda and the reclining 70-metre high Buddha statue of the Chaukhtatgyi Pagoda.
Adding on to the itinerary, there will be free exclusive shoreside events held in Montevideo, Uruguay; Cape Town, South Africa; Rangoon, Burma; Hong Kong, China; and Kyoto, Japan that cater to every traveller, be it city dweller or countryman.
Package details
Early bird special for 2020 Around the World Voyage starts at US$41,999 for an inside stateroom.
Besides countless of valuable amenities and exquisite gourmet cuisine aboard the cruise, all guests who purchase the Exclusive Prestige Package will receive free business class airfare along with a choice of 70 free shore excursions, a free beverage package or a US$7,000 shipboard credit. Other free perks include US$8,200 worth of pre-paid gratuities, onboard medical care, unlimited internet, laundry services, luggage delivery, visa package and a one-night pre-cruise hotel stay.
Sailing schedule
In addition to the 180-day voyage departing Miami on 8 January 2020, you can choose from various different options sailing from Miami or San Francisco, ranging from 162 to 200 days. Here is the current schedule of 2020 Around the World journey:
| | | |
| --- | --- | --- |
| Route | Date | Days |
| Miami – Miami | 8 January 2020 | 195 |
| Miami – New York | 8 January 2020 | 200 |
| San Francisco – Miami | 26 January 2020 | 177 |
| San Francisco – San Francisco | 26 January 2020 | 162 |
| San Francisco – New York | 26 January 2020 | 182 |
As stated by Bob Binder, President & CEO of Oceania Cruises, "Travel is meant to be life-changing." So if you're ready for the trip of a lifetime, it's time to start saving now. 
View this video for more sneak peeks.
For additional information, call 855-623-2642, contact your travel agent or visit OceaniaCruises.com. 
---
Information extracted from press release issued by GHC Asia Singapore for Oceania Cruises