Last month, the very first Qantas Dreamliner touched down in Sydney, marking the start of an exciting new era for the national carrier and its passengers. Qantas will use the 236-seat Boeing, with its extended flying range and cabin layout, to open up direct routes like Perth to London. With its improved technology and latest additions, here's how the Qantas Dreamliner takes your flight experience to a whole new level!
Next-generation seating
Being the most advanced long-haul aircraft of its type, passenger comfort is at the heart of the Qantas Dreamliner design. Its seats are fitted with state-of-the-art technology to reduce turbulence, offering the ultimate comfort for long-haul flyers. There are three types of seats to choose from: Business, Premium Economy and Economy. The new Premium Economy seats have a unique recline motion, creating a cradle-style recline. In addition to that, they are 10% wider than the Premium Economy seats on an existing Qantas aircraft. Furthermore, the popular Business Suites which were introduced on the A330 in 2014 will also be available on the Dreamliner. There are even five individual storage compartments and two USB charging points per seat, as well as shared AC power and a personal LED light designed to minimise disturbance of other passengers.
Improved air quality to reduce jet lag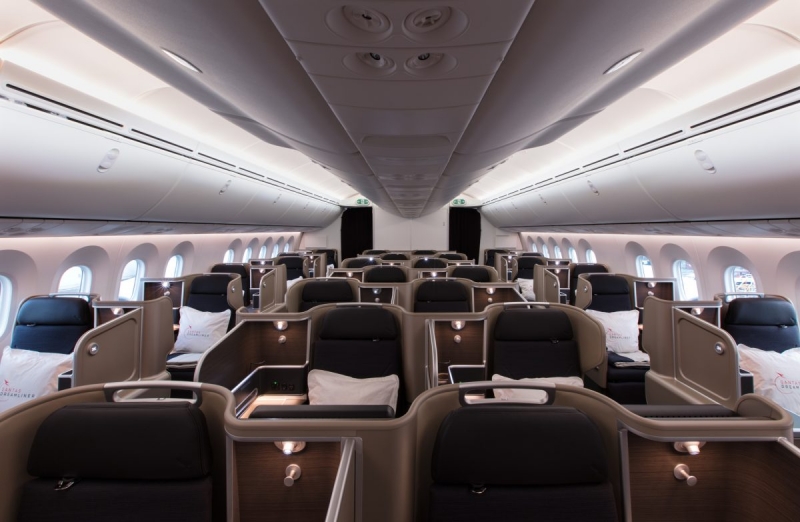 To reduce post-flight jet lag, Boeing has calibrated the cabin air pressure of the Dreamliner to the equivalent of an altitude of 6,000 feet, as compared to 8,000 feet like most older aircrafts. Qantas has also embarked on a health and wellbeing partnership with the researchers from the Charles Perkins Centre at Sydney University to discover how cabin pressure, lightning, exercise and sleep can impact their customers and cabin crew.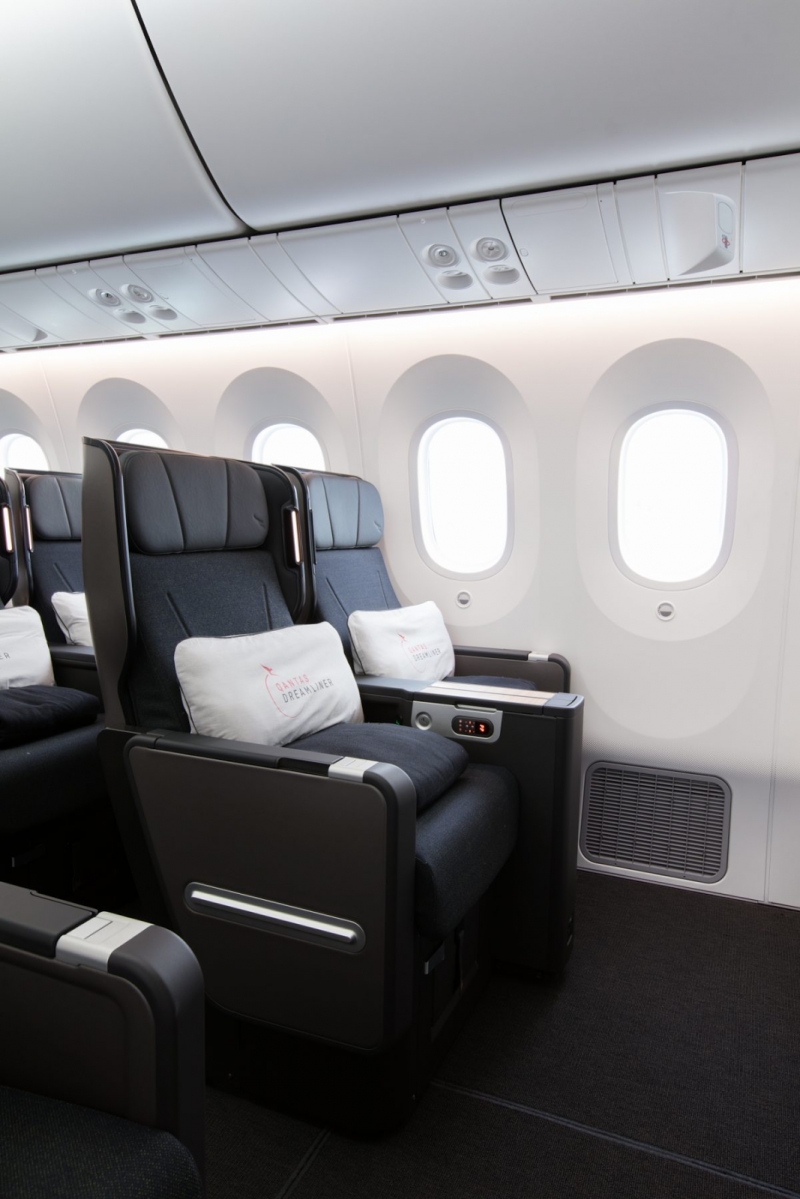 And that's not all! The Qantas Dreamliner also boasts of Boeing-designed turbulence landing technology and windows 65% larger than its previous aircrafts, to give an increased sense of space. With all these new aircraft features, flying is now a notch more enjoyable!
---
Images and information extracted from content issued by Qantas.