Thinking about your next getaway? The NATAS fair will be in town from 31 July to 2 Aug, and many travel package will be on sale! To help you with planning that awesome getaway, we have collated some of the best deals that will be featured. What this means is that you don't have to make hasty purchases on the day of the travel fair itself.
You're welcome.
Albatross World Travel & Tours: 4D3N Krabi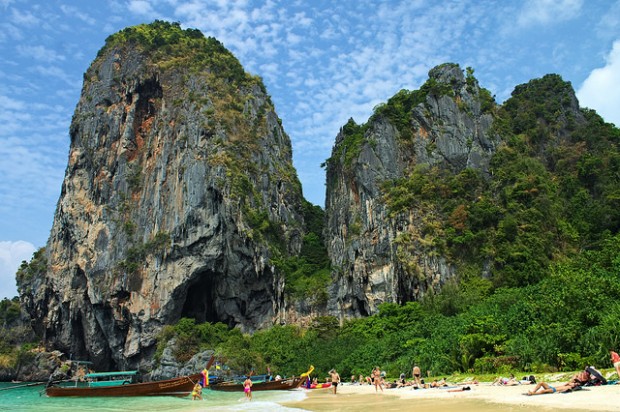 Image Credits: Nicolas Vollmer    
For a quick beach getaway, you can't go wrong with Krabi. With Albatross World Travel & Tours' 4D3N package to Krabi which starts from SGD 135, that Krabi holiday is within reach more than ever! What more is that this price includes a stay in a four-star hotel! Go island hopping, snorkelling and discover pristine beaches. Don't forget to visit the picturesque Railay beach, which is a famous spot for rock climbing. There are also some fantastic treks around the area which nature lovers are bound to enjoy. With ethereal caves and crystal clear lagoons, along with a wide array of flora and fauna, Krabi will give you a vacation to remember.
Package: 4D3N Krabi
Price: From SGD 135
Follow me Japan: 4D3N Winter Ski Rusutsu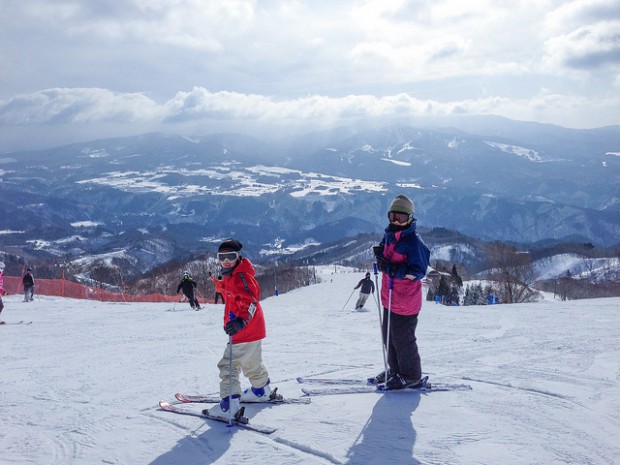 Image Credits: Cotaro70s
Want to experience some winter fun? Check out Follow Me Japan's 4D3N Winter Ski Rusutsu package, which includes return flights on Japan Airlines, return airport transfer and three nights hotel stay. With this package, everything will be arranged for you – the only major decision you need to make is whether you want to snowboard or ski. Two day rental of the snowboard or ski equipment is also included in the package, and you can choose to extend the rental duration for just a small fee! Of course, you can also spend your remaining day at the ski resort building a snowman, playing in the snow or simply admiring the view from the comfort of your resort.
Package: 4D3N Winter Ski Rusutsu
Period: Dec 2015 to Mar 2016
Price: SGD 1550
Princess Cruises: 4N Malaysia Cruise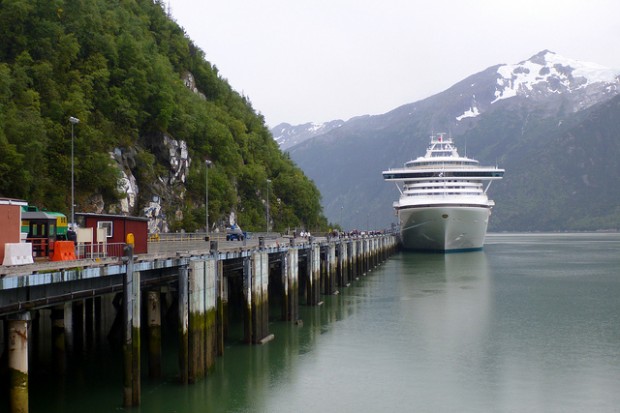 Image Credits: Sarowen
If you're in dire need of some rest and relaxation, look no further than Princess Cruises' 4N Malaysia Cruise. Sail aboard a luxurious ship with top-notch amenities, at affordable prices. By going on a cruise, you don't have to worry about finding the perfect accommodation or hunting for food – everything you need for a fabulous holiday is settled. This cruise will have short stopovers in Penang, Kuala Lumpur and Langkawi, so you can have a taste of these wonderful destinations as well.
Package: 4 Nights Malaysia Cruise
Departure: 19 and 23 Jan 2016
Price: SGD 499
Jetabout Holidays: 3N Essence of Bali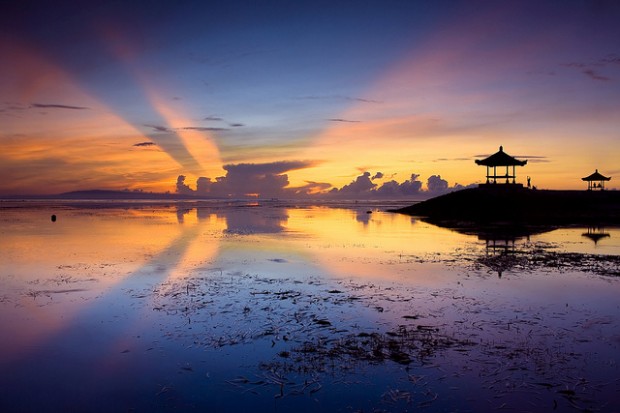 Image Credits: Aristocrats-hats
Jetabout Holidays' 3N Essence of Bali package promises to provide an amazing beach and cultural getaway for you. Do anything you desire on your beach vacation, whether it is surfing, snorkelling or simply relaxing on the beach. That said, you can also eschew the beach entirely and go off to explore the majestic temples and verdant jungles. And if you want to do a combination of both, just laze on the beach first before going on the half-day tour of Bali that Jetabout Holiday has thrown in. Now all you need to do on your beach getaway is to fly off!
Package: 3N Essence of Bali
Price: From SGD 188
Interested in any of these getaways? Head down to the NATAS Fair between 10am to 9.30pm on 31 July to 2 Aug 2015 at Singapore Expo. See you there!