UPDATE: DAY 1 (08/12/2016)
Hey guys! I'm currently here at the NATAS Travel Fair and it is incredibly amazing.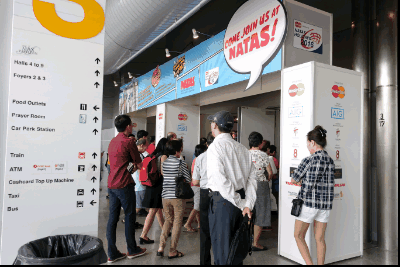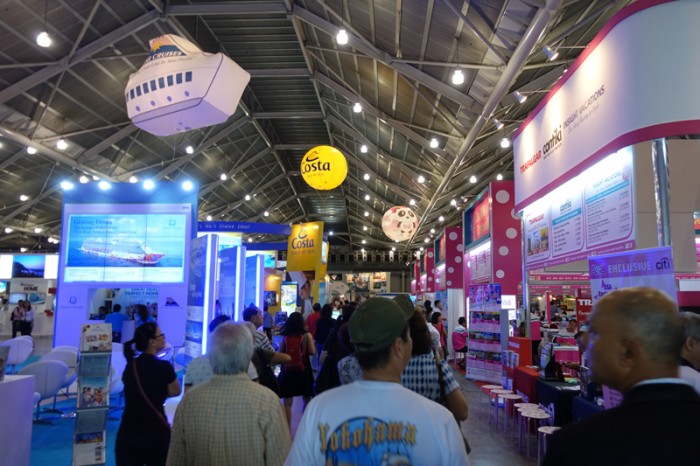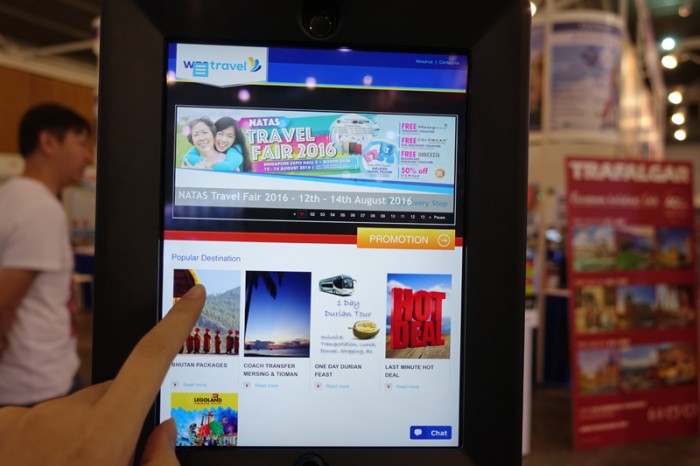 All these booths just make us want to hop aboard a plane (or go on a cruise) and escape somewhere. Aside from all the awesome travel deals (hey, you can also check out the national tourism organisations for each country), there's also great food and mini cultural shows.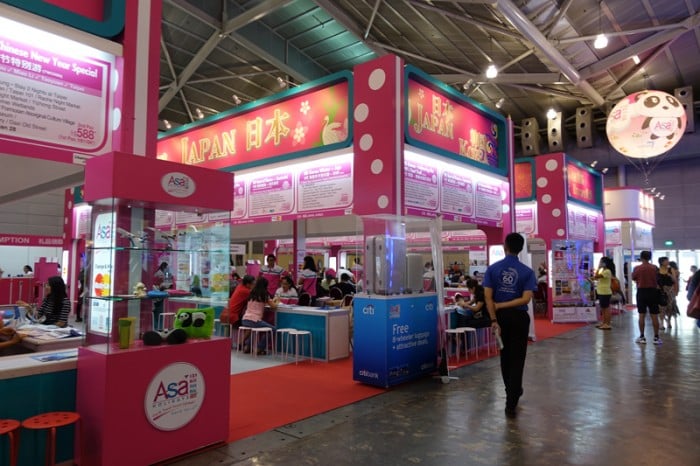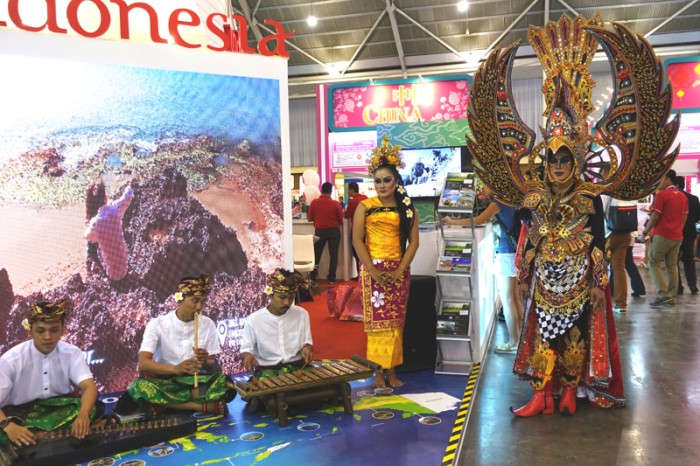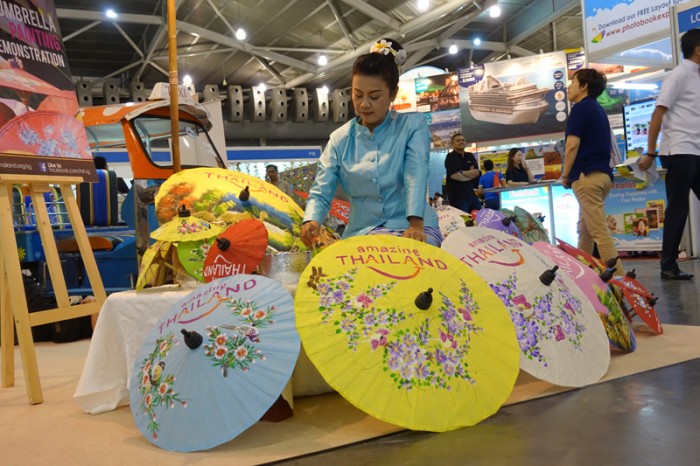 Of course, there's the cute mascot that your kiddos can take pictures with.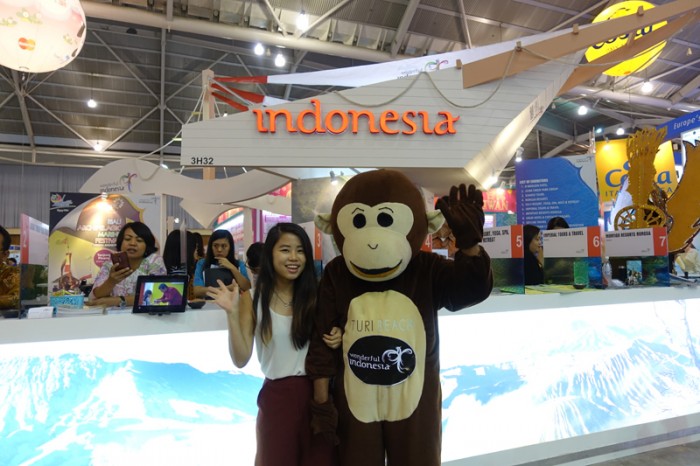 And, did I mention that famous Jenny cookies are here! Yep, I'm talking about the one from Hong Kong that's already taking Singapore by storm. If you buy one can of cookie at S$23 (original price is S$25), you can buy their signature teddy bear. This is such a great steal as regular prices for these adorable bears are at S$10 but expo price is just S$3.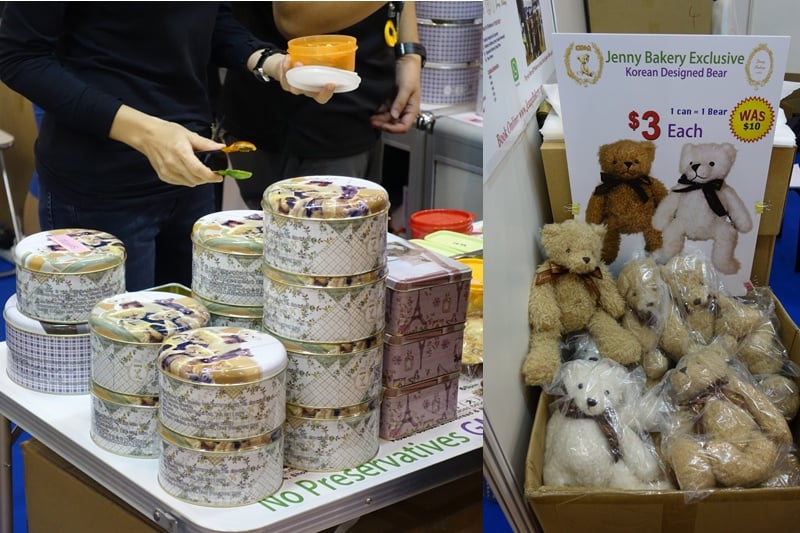 Also, we found an Eevee! Haha!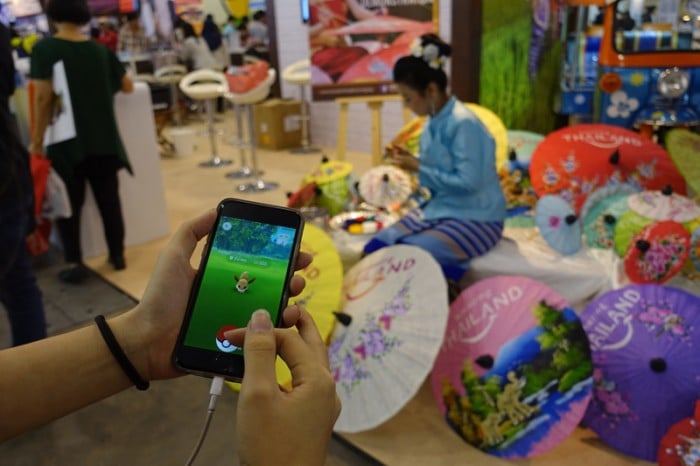 Well that's it for now. If you want to drop by, you can check out the details below.
See yah!
---
Alright people, the time's come once again! Mark 12–14 August 2016 (Friday to Sunday) down in your calendars, because the NATAS Travel Fair is back with some seriously sweet deals in hand!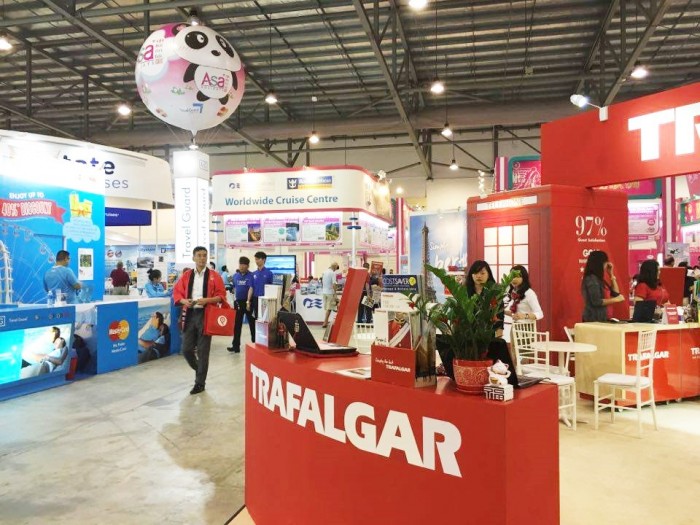 You know the drill – it'll be held at Singapore Expo Hall 3 and doors will be open from 12pm to 9.30pm on the 12th, and 10am to 9.30pm on the 13th and 14th. That's plenty of time for you to snag that craaazy deal for your next holiday! Oh, and did I mention the FREE admission? There's no reason why you shouldn't come down!
Expect big players in the travel industry such as Jetabout Holidays, Trafalgar and UOB Travel to make a grand appearance and offer you the best travel deals to make your holiday all the sweeter! Alternatively, if you already have your eye on a specific country, you can get insights and advices from the representatives of various tourist organisations like Tourism Authority of Thailand and Wonderful Indonesia.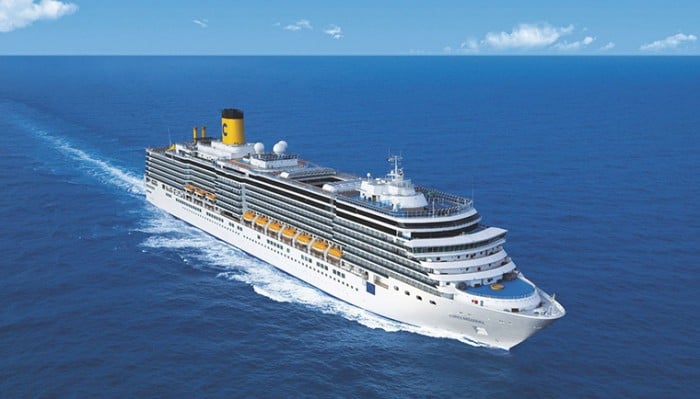 Image credit: Costa Cruises
Looking for a different holiday experience this time around? Not a problem. Cruise companies such as Costa Cruises and Royal Caribbean Cruises have got all you need to make your holiday as unique as they come. They will be chock full of insane deals designed to make your next holiday the best ever, so be sure to check them out!
Also Read: Travel Revolution Fair August 2016 | Latest Event Details
Here's a full list of exhibitors for NATAS 2016.
Travel Agents
3H11    Air Sino-Euro Associates Travel Pte Ltd Air One Aviation
3H13    Airelated Travel
3H15    Albatross World Travel & Tours Pte Ltd
3H29    ATG Tours Pte Ltd
3H16    Azza Travel & Tours Pte Ltd
3H05    Ergo: Travel
3H22    Exclusive Tours & Travel Pte Ltd
3H14    Famous World Tours
3H03    Green Island Tours S Pte Ltd
3H49    J & L Vacation Pte Ltd
3H27    Jetabout Holidays
3H18    Land Travel Services Pte Ltd
3H39    Price Breaker
3H07    Reollo Travel
3H21    Sky Travel & Tours
3H02    Thoha Travels
3H54    Travel 21 S Pte Ltd
3H09    Universal Travel
3H37    UOB Travel
3H36    WTS Travel
Airlines
3H17    Air Astana
3H26    Lao Airlines
Cruises
3H33    Citystate Cruises
3H25    Citystate Tours
3H31    Costa Cruises
3H20    Princess Cruises
3H38    Royal Caribbean Cruises
3H01    Stamford Discovery Cruise Centre
3H10    Star Cruises Dream Cruises
National Tourism Organisations
3H08    India Tourism Singapore
3H19    Kazakhstan: The Land Of The Great Steepe
3H30    Turkish Embassy Tourism & Information Office
3H40    Tourism Authority Of Thailand
3H32    Wonderful Indonesia
Tour Operators
3H28    Insight Vacations
Hotels & Resorts
3H04    Careluxury Hotels Resorts
3H48    Gold Coast Morib International Resort
3H50    Straits City
3H45    Thistle Johor Bahru
Travel-related
3H41    LocalSIM
3H42    Photobook Express
3H44    STIM.SG
3H47    Travellution
Official Card
–           MasterCard Worldwide
Official Travel Insurer
3H34    Travel Guard by AIG
Others
3H06    Changi Recommends
3H43    Tourism Management Institute of Singapore
–            Amadeus GDS
–            Sabre Travel Network
Partners & Sponsors
–             Etihad Airways
3H46    Garuda Indonesia
3H43    MediaCorp Pte Ltd
3H12    Singapore Airlines Limited
3H35    Trafalgar
Food & Beverages
F12    Bravo Italy Gourmet
F07    Churros Factory
F09    In Vino Veritas
F05    Jenny Bakery Singapore
F10    Kanemochi
F11    Rabbit Owl Depot
F02    Si Chuan Dou Hua Restaurant
F01    Slayer Coffee – A Specialty Mobile Coffee Cart
F04    Sofra Turkish Cafe & Restaurant
F06    Tea Ideas Pte Ltd
F03    Tea Valley
Strategic Healthcare Partner
3H23    Tan Tock Seng Hospital (Travellers' Health and Vaccination Clinic)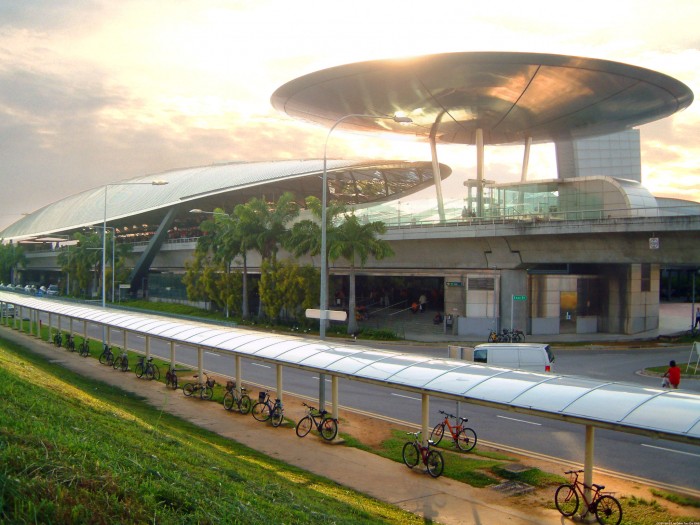 Image credit:
Calvin Teo
To get to NATAS travel fair, simply take the East-West train from Tanah Merah MRT towards Changi Airport, and drop off at Expo. You'll find yourself outside Hall 3 in no time!
Alternatively, if you're coming by bus, simply remember buses 12, 24, 35 and 38 – they will get you to the 3 bus stops near Singapore Expo.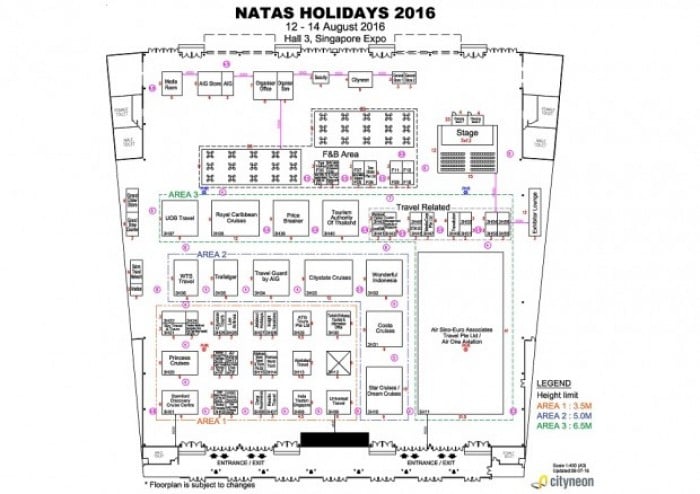 Before coming down, check out the floor plan above so you won't be wandering around aimlessly during the travel fair! You can also check out in advance the exclusive deals available for NATAS Aug 2016 and plan accordingly. After all, planning way in advance is the best route of 'attack', right? Decide what you want and go get 'em!