As of writing, the Philippines' coronavirus (COVID-19) cases have risen to 202 with 17 recorded deaths. With various cities outside and inside Metro Manila declaring states of calamity such as Laguna, Cavite, Quezon City,  Manila, San Juan, Makati, and Parañaque, to name a few, the government has declared a state of calamity for the whole region of Luzon for six months.
Note: To get the latest updates on the coronavirus cases in the Philippines, please visit the official DOH COVID-19 Tracker website. 
In order to combat and prevent the ongoing spread of COVID-19 in the country's most populous region, the Philippine government issued a complete lockdown, as well as an enhanced community quarantine. The enhanced community quarantine and stringent social distancing measures started on 17 March 2020 at 12am and has since been extended until the end of April. 
What does this mean for travellers, both foreign and local?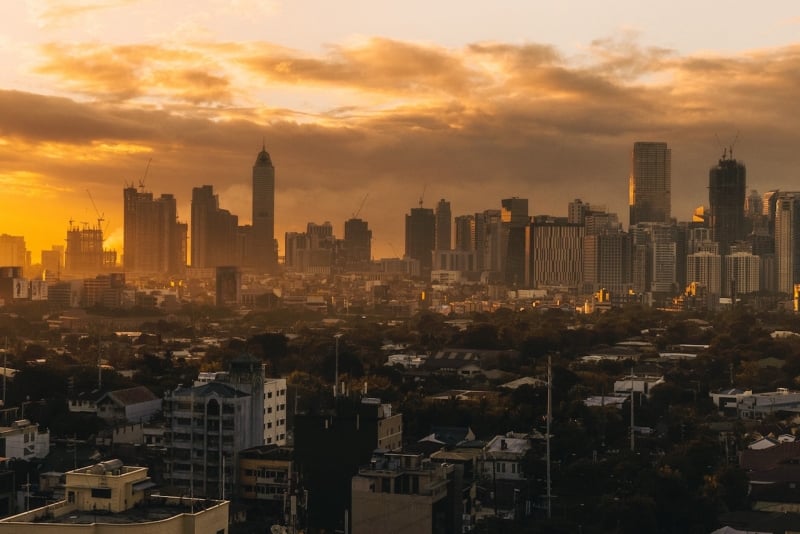 1. Strict home quarantine has been implemented. This means that residents living in Manila are prohibited to travel outside Metro Manila until the lockdown has been lifted. Likewise, residents are not to leave their houses as movement is limited to accessing basic necessities such as food and health services. 
Only the following establishments will be open for errands

: Public markets, supermarkets, groceries, convenient stores, hospitals, medical clinics, drugstores, pharmacies, food preparation and delivery services, water refilling stations, manufacturers of food and medicines, banks, money transferring services, power, energy, water, and telecommunication supplies and facilities. 
2. Domestic travels to and from Manila have been banned. Domestic travels on land, air, and sea have been halted and will hopefully resume when the lockdown is lifted, depending on how the COVID-19 situation in Luzon improves. 
3. The Philippines' international travel bans currently include China, Hong Kong, Macau, and South Korea. However, the Philippine government recently lifted the China travel ban for permanent Philippine residents and Overseas Filipino Workers (OFWs) returning to the Philippines. Note that there is still a travel ban on Hubei province. 
4. Mass public transport facilities are suspended. Local government units are allowed to issue exemptions based on their municipality's needs.  
5. Starting on 17 March, Tuesday, local passengers and foreign travellers, who want to leave the Philippines from any international airport in Luzon, have 72 hours to leave the country. Otherwise, it will be assumed that they choose to remain in Manila until the Metro Manila lockdown has been lifted. 
UPDATE: The 72-hour window has been lifted. As of 18 March 2020, all foreigners regardless of nationality may fly out of the country at any time. Luzon residents are still subject to community quarantine, except OFWs and balikbayans who are now allowed to fly back to their respective countries of employment.
6. Only one person or driver is allowed to bring a passenger to the airport. He or she has to leave right after dropping the passenger off. The driver must also carry a copy of the passenger's airline ticket as proof of conveyance.
7. Inbound international passengers shall be allowed to enter Luzon but are subject to quarantine procedures if they come from countries with existing travel restrictions.
All inbound Filipino citizens, holders of permanent resident visas, and holders of diplomat visas issued by the PH government are allowed entry but are also subject to applicable quarantine procedures if they come from countries with existing travel restrictions. 

UPDATE: As of 18 March 2020,  passengers from Italy and Iran are required to give certificates of good health validated by their respective embassies.
8. New bookings in hotels or similar establishments aren't allowed during the lockdown and quarantine. Hotels may only accommodate existing booking of foreigners as of 17 March 2020, guests who have existing long term leases, and employees from exempted establishments under the provisions of the 16 March 2020 memorandum from the executive secretary and subsequent modifications. All hotel operations shall be limited to the provision of basic lodging to guests.
9. Land, air, and sea travel of uniformed personnel for official business and other humanitarian assistance will be allowed. This includes personnel who are transporting medical supplies and laboratory items related to COVID-19. 
*Failure to abide by the Metro Manila lockdown measures shall be subjected to appropriate action, both criminal and administrative, in accordance with relevant laws and regulations.
Also read: Japan Cherry Blossom Festivals Cancelled Due To Coronavirus Outbreak
According to the Malacañang Palace, all relevant Philippine agencies and entities will continue to convene daily to review these measures until the COVID-19 outbreak subsides. Until then, everyone is expected to abide by the current and possible additional guidelines while the Metro Manila lockdown is in effect. Most importantly, keep yourselves sanitised and don't go outdoors unless necessary!