Commonly known as the "Vegas of the East", Macao is a whirlwind of glitz, glamour and sophistication.
However, did you know that Macao has plenty of fascinating heritage and history as well? Let this 3-Day Macao Itinerary show you that there's so much more to Macao than Portuguese egg tarts.
Also read: 10 Reasons You Should Travel to Macau for Your Next Getaway
Day 1: Of Portuguese Egg Tarts, Museums & Ancient Ruins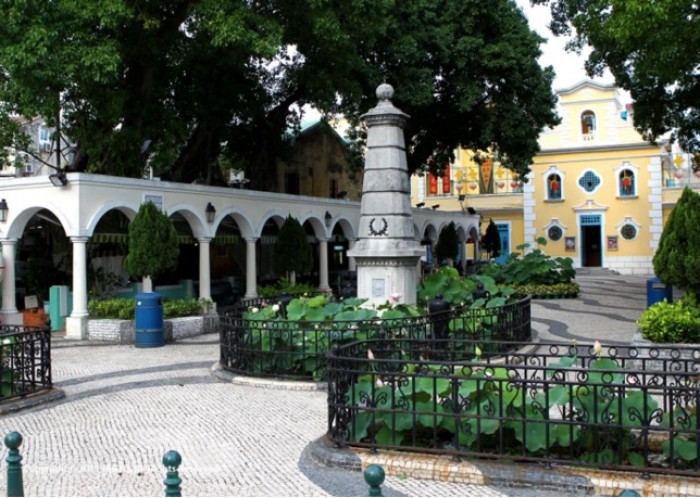 Spend the morning exploring the Coloane Village, a quaint area filled with pastel houses and meandering lanes. Stroll along the immaculate walkways, and marvel at the Chapel of St Francis' intricate architecture. Sample the famous Portuguese egg tarts at Lord Stow Bakery, a bakery known for churning out buttery crowd-pleasers. The picturesque cafes are ideal for a blissful morning of people-watching whilst immersed in the heart of Macao's coffee culture.
In the afternoon, get your museum fix by visiting the Macao Grand Prix Museum as well as the Wine Museum. Opened in 1993, the Macao Grand Prix Museum holds a special appeal for thrill-seekers all geared up for the Macao Grand Prix that happens every November. The international event attracts hundreds of racing drivers and tourists with a need for speed. Go behind-the-scenes at the Wine Museum, and see exactly how that glass of oh-so-good bubbly is made. Bottoms up!
As the sun starts to set, make your way to the Ruins of St Paul's for a perfect shot of the grand stone steps against the brilliant sunset. Many a touristic photo is captured at this very spot, so do head over for your quintessential Macao pit-stop!
Day 2: A Delightful Blend of Adrenaline and Heritage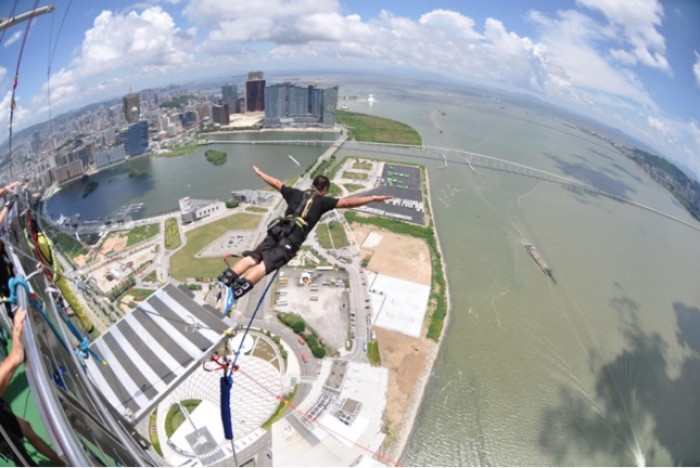 Have you tried bungy jumping? If you haven't, why not go all out and take the leap of faith from Macao Tower, the world's highest bungee jump? Jumpers plunge from a platform 233 metres high, and embark on a free fall up to a speed of 200km/h! Gulps! Go on, we dare you. Start your day out right; it will definitely be the jump of a lifetime!
In the afternoon, it's time to lace up your walking shoes and join a walking tour! What better way is there to see any country than on foot? Join others on the 'Crossroads of China and Portugal' walking tour, and discover the history behind many of Macao's famous heritage sites. The tour starts from Senado Square, and covers St Augustine's Square, St Joseph's Seminary and Church, St Lawrence's Church, Mandarin's House, Lilau Square, A-Ma Temple, before ending at the Maritime Museum. Experience the historic path in which two civilisations – the Portuguese and the Macanese – crossed paths!
At night, travel further back in time at Broadway Macao, a hawker-style street market reminiscent of traditional Macanese street markets in the past. Dine on a plethora of authentic local cuisines, ranging from over 40 local Macao foods to Michelin-star restaurants. Do a little shopping after your meal, and hunt down unique Macao souvenirs to bring back home for your family and friends. Festive street performances adorn the streets, completing the experience.
Also read: 7 Exciting Events and Festivals in Macao You Don't Want to Miss
Day 3: Of History, Food, and Dancing on Water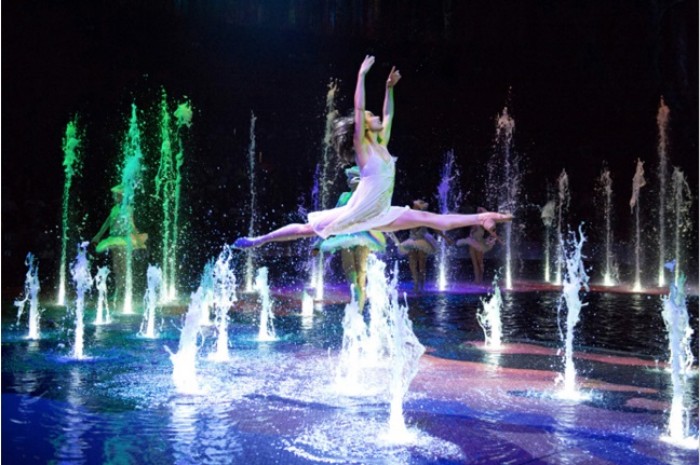 See where East Meets West at Guia Fortress and Lighthouse, a UNESCO Historic Centre of Macao World Heritage Site. The fortress houses Guia Chapel, the exterior of which is a lovely blend of Western and Chinese themes. The three structures ­– Guia Fortress, Lighthouse and Guia Chapel – are grand symbols of Macao's maritime, military and missionary past.
Dubbed as the old town of Macao, Taipa is every bit as charming as rustic as it sounds. Feel removed from the usual hordes of tourists – Taipa is where you get the authentic Macanese experience. Visit the Taipa-Houses Museum, which was built in 1921 and contains various historical artefacts and exhibits. Head to Taipa Food Street (Rua do Cunha) on an empty stomach, and feast on Seng Cheong's Restaurant's famous crab porridge, cookies from Koi Kei Cookies Shop, as well as an assortment of phoenix egg rolls as well as plenty of peanut candy. Here is where you're able to experience the genuine hospitality of the locals, and bask in the Macanese charm.
End off your 72 hours in Macao with the world's largest and most spectacular water-based show, the  'House of Dancing Water' at the City of Dreams. This immensely popular show is rooted in the seven emotions of Chinese Confucian belief ­– Joy, Anger, Sorrow, Fear, Love, Hate and Desire. Watch as the stage magically converts to an indoor pool that holds up to 3.7 million gallons of water! Wow! Hold on to the edge of your seats, and be thrilled by a variety of water diving stunts, daring motorbike acrobatic stunts and show-stopping aerial acrobatics. We guarantee the show will be a hit for both adults and kids alike!
Also read: 5 Amazing Hotel Experiences in Macao That'll Make You Come Back for More
If you only have 72 hours to spend in the delightful city of Macao, you now know what to do! While you're at it, do bring back some egg tarts for us. Go forth and explore, all you intrepid wanderers!
---
Brought to you by Macao Government Tourism Office.