Who says adapting restaurants to the new normal has to look boring? The Hoshinoya Tokyo restaurant found in the Otemachi neighbourhood in Tokyo challenges this belief with aesthetically pleasing dividers. More specifically, elegant lantern partitions that exude a soft golden glow when turned on!
Also read: 4 Pink Chansey Parks Will Soon Open in Japan's Fukushima Prefecture!
The lantern partitions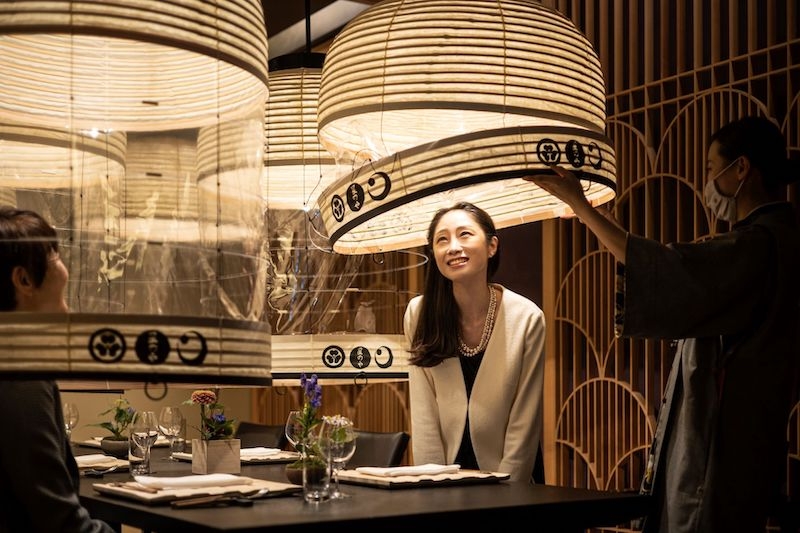 Customers simply have to slide underneath these lantern partitions and sit on their designated chairs to enjoy the benefits of these elegant dividers. They were designed to complement the warm ambience of Hoshinoya Tokyo. But more importantly, the top of the lantern partitions were modelled after chochin (traditional Japanese paper lanterns) and they transition into clear plastic towards the bottom so that customers are visible to each other; through this design, customers can also hear and converse with their friends more easily while dining. 
Hoshinoya Tokyo calls this experience the "Tokyo Lantern Dinner," which is also in tribute to the craftsmen who created the lantern partitions. The restaurant, in fact, collaborated with Kojima Shoten; this is a renowned Kyoto lantern workshop that's been in business since Japan's Edo period. So if you think about it, you'll literally be eating in the midst of a great legacy.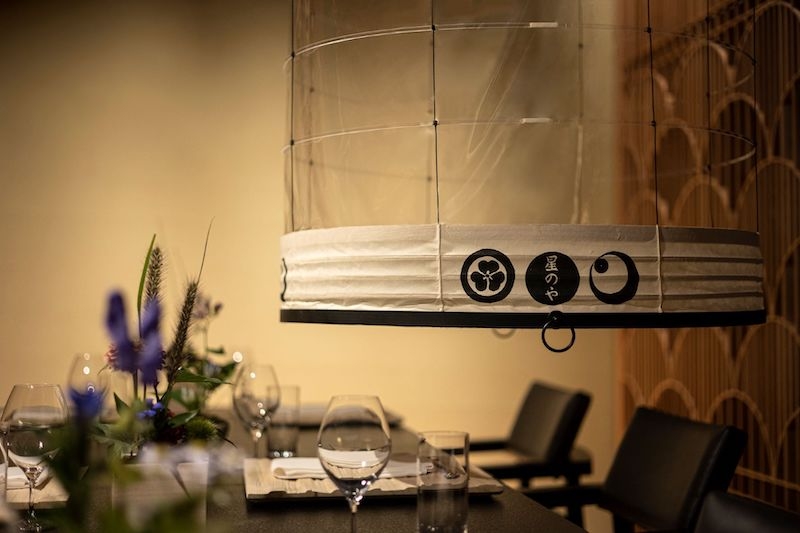 One lantern partition is 40.2 inches tall and 75 centimetres in diameter. Like a real Japanese lantern, each partition has a light source installed above to illuminate the person and their meal. Don't worry about ventilation since the backs of the lantern partitions are left completely vacant so that customers can be properly ventilated.
With a new and aesthetically pleasing space to bond over food, Hoshinoya Tokyo is opening the Lantern Dinner not only to hotel guests where the restaurant is located, but also to outside guests who are celebrating special occasions. These include birthdays, anniversaries, business meetings, and even the meeting of two families pre-marriage. 
Also read: A Giant Frieza Appeared on Shinjuku's 3D Billboard & There's More to Come!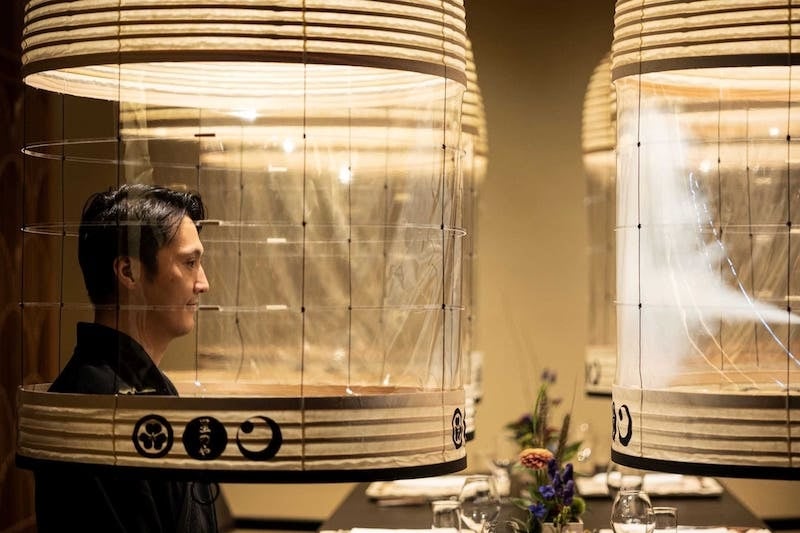 If ever you're in the area, drop by the Hoshinoya Tokyo restaurant to enjoy some delicious Japanese-French fusion food. The lantern partitions will surely give you a hassle-free time as you talk with your friends or colleagues without the distractions of a face mask!
---
All images credited to Hoshino Resorts | Official Website