Specially curated for our Malaysian friends, this 4D3N Langkawi and Koh Lipe Itinerary is simple yet extraordinary. We all know that there are plenty of island getaways in Southeast Asia, but there is none other like Langkawi! A top-pick for Malaysians, this ravishing island is an escape from dusty concrete cities to an idyllic getaway. Plus, it's just a short distance away from the charming Koh Lipe – so you can literally visit two countries on one trip!
To top it all off, we've found you perks and discounts on almost all of these activities! Just fly with AirAsia to Langkawi and your boarding passes becomes your ultimate weapon for obtaining these awesome discounted rates! Isn't this absolutely convenient?
[AIRASIA DEAL: KUCHING TO LANGKAWI]
Guess what? AirAsia flies to Langkawi FOUR TIMES WEEKLY, which means that much-needed tropical beach vacation is always within your reach. Plus, it's a direct flight and takes only 2 hours 15 minutes! But the best part is….
All-in fares are going for just RM99! That's right, it's an unbelievably low fare that you will not be able to resist. Book by 30th July 2017, and choose to travel anytime you want between 9 Aug 2017 and 8 Feb 2018.
Don't throw away your boarding passes after the flight though, because you'll need it to enjoy a plethora of discounts at different attractions! These boarding pass perks are exclusive to Kuching-Langkawi flights only.
Who doesn't love a trip that goes easy on your wallets? More on that as we go along!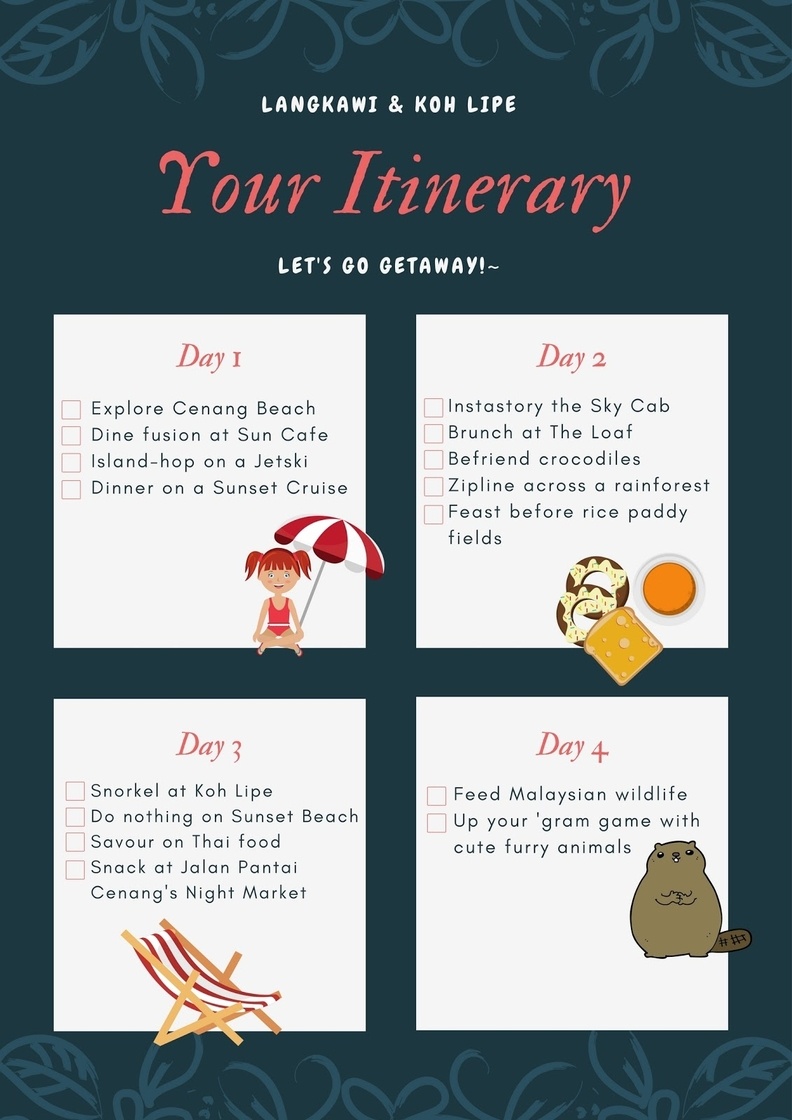 First things first! To help you on your journey, we've prepared this checklist so that you can keep track of your itinerary! Tick off the boxes each time you complete an activity, and you can boast about covering nearly all of Langkawi's top attractions!
We also recommend that you stay in the Pantai Cenang Area during your time here. Not only would that place you in a prime location with a wide variety of food choices and accommodation options, you are also situated in the middle of all the attractions lined-up for you!
Now that we've gotten these out of the way, let's hit the beach!
Day 1: Jetskis & Sunset Cruisin'
First up, throw on your favourite swimwear as you head down to Cenang Beach. One of the most beautiful beaches in Malaysia, this two-kilometre long stretch of ivory white sand and bright turquoise waters will be sure to steal your breath away!
With the sun on your skin, the gentle sea breeze and the melodious sound of ebbing waves in your ear, there is no better start to this vacation. So, gear up your engine as you prepare for an exciting adventure here in West Malaysia!
After a peaceful morning stroll, take a short walk to Sun Cafe for a sumptuous lunch! A longstanding favourite of many patrons, this fusion cafe serves a wide assortment of food choices, including both local delicacies and Western cuisine.
Time check! Is it 1.30pm already? Better hurry down to Mega Water Sports' counter located along Cenang Beach to report for your Jet-ski Tour at 1.50pm!
If this is your first time trying a jet-ski, we would recommend the Dayang Bunting Island Tour, a jet-ski tour which takes you to eight neighbouring islands. Zoom through the waters with the wind in your hair as you embark on an adrenaline-pumping ride!
Don't fret about not having enough time to marvel at these stunning creations of Mother Nature, because the entire tour is four hours long! You will definitely have ample opportunities to capture these moments forever in your mind (and cameras!)
After this exhilarating jet-ski island-hopping experience, head back to your accommodations to wash up.
Hungry after all those thrilling activities? Don some comfortable wear and get ready for a luxurious dinner aboard a Sunset Cruise!
Pamper yourself with royalty treatment by Your Cruise Services Langkawi before you even board the cruise. With transfer to and from your hotel, this chauffeur service will help you get to your swanky ship without breaking into any sweat! All you have to do is to sit back, relax and enjoy the ride!
Relish in a lavish East meets West buffet menu and an open bar as you soak in the tranquil evening sea breeze. After your meal, you can even go for a dip in the cruise's saltwater jacuzzi! How cool is that! Plus, life jackets and towels are provided for so there's nothing for you to worry about.
AirAsia Boarding Pass Perk:
What's better than this Sunset Dinner Cruise?
A HUGE 25% discount of course!
Again, just present your boarding pass upon arrival to enjoy this exclusive promotion. It's just that simple!
Day 2: Sky Activities, Crocodiles & Ziplining
Good morning! We are going to have lots of fun today interacting with Langkawi's nature and wildlife. First up, head to Oriental Village in the northwestern part of Langkawi, where the Base Station of Langkawi Sky Cab sits.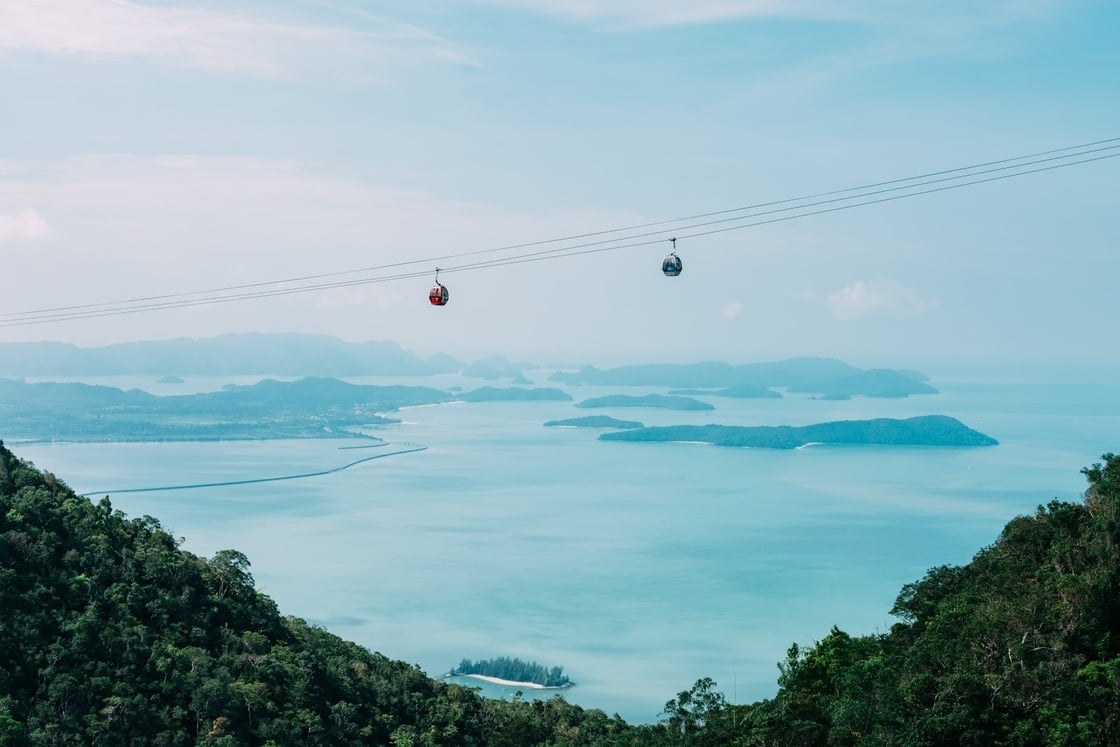 Sky Cab is the longest free span mono-cable car in Malaysia and it hovers above the oldest part of Southeast Asia! What this means is that as you look out of your gondola, you are in fact, looking at an ancient sea and rock formations that are as old as 550 million years old! Moreover, the feeling of admiring the panoramic view of the Jewel of Kedah from a bird's-eye point of view is simply indescribable. You have to experience it for yourself!
AirAsia Boarding Pass Perk:
As you purchase your tickets excitedly, don't forget to show the counter your boarding pass to enjoy a
RM5 discount OFF your admission ticket
! Yay, what a great way to kickstart your second morning in Langkawi!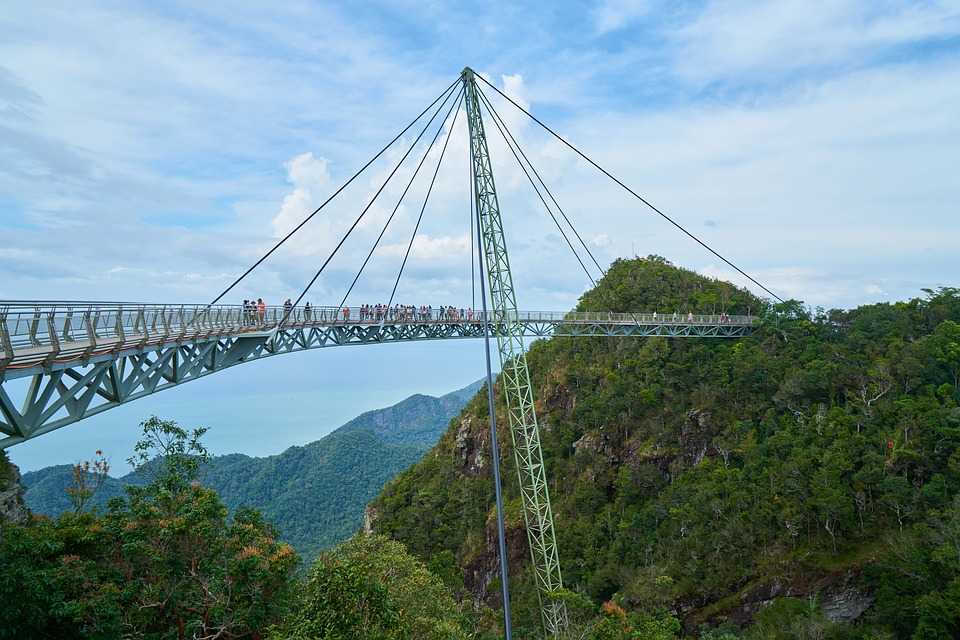 Since you are nearby, don't miss this chance to visit the famous Langkawi Sky Bridge! Unlike normal bridges, this bridge is gently curved to offer visitors a myriad of angles of the magnificent surroundings as they stroll across it. Built at the top of Machinchang mountain with a whopping height of 82 metres, this epic suspended bridge is certainly not for the faint-hearted!
Yes, we hear your hunger pangs. Next, head to The Loaf for a yummylicious brunch! This quaint bakery is located along the boardwalk at Perdana Quay. If the weather permits, do pick an outdoor seat for a lovely view of the harbour as you munch on your meal!
After you've had your fill, it's time to watch majestic crocodiles in action! Take a 10-minutes drive over to Crocodile Adventureland Langkawi to catch the crocodile feeding show at 1.15pm. Home to more than 1000 crocodiles, Crocodile Adventureland Langkawi is one of the biggest crocodile sanctuaries in the world. Bujang Kawi, the world's oldest croc born without teeth, lives here as well!
Brace yourself for a spine-chilling and electrifying experience of watching these ginormous beasts clamping down on food with their massive jaws. If you are up for it, you can also cross the bridge to a giant pond for a more intimate interaction with these ferocious reptiles.
From Crocodile Adventureland, it's a 10-minutes drive to Umgawa Zipline Eco Adventures where you can zipline through one of the Earth's oldest rainforests! This is definitely the coolest way to experience Langkawi's gorgeous, untouched nature. Coupled with well-trained guides and first-class equipment, be rest assured that your zipline adventure will be both safe and memorable!
Go big or go home! Embark on the Big Waterfall Adventure for TWELVE ziplines and a chance to fly 80 metres above the famous Seven Wells Waterfall. Not only that, you get four complementary pictures of yourself in action and even a honeymoon double line for those who want to zipline with a friend!
You have one last stop before heading back to your accommodations – dinner at The Gemalai Village. Located at the entrance of Cenang Beach, The Gemalai Village is a scenic retreat with a view to die for. Savour authentic Malaysian delicacies while soaking in the serenity of a Sawah Padi (rice field) ambience. It's the perfect conclusion for an enjoyable day well-spent.
Day 3: Koh Lipe & Snorkelling
Today's a tad more special – it's time to explore Koh Lipe! Get your sleepyheads out of bed and head to the Telaga Terminal. Note that the ferry sets sail at 9.30am, so do arrive earlier to grab your tickets!
After a one and a half hour ride, you will finally arrive at the dazzling island of Koh Lipe. Known as the Maldives of Thailand, this tropical paradise is one of our all-time favourite islands in the Land of Smiles!
What sets Koh Lipe apart from the other islands within the Andaman Sea is its paradisiac beaches that aren't filled with crowds of tourists. Coupled with pristine beaches, soft pearly sand and an island of friendly locals, Koh Lipe will melt even the most hardened of hearts.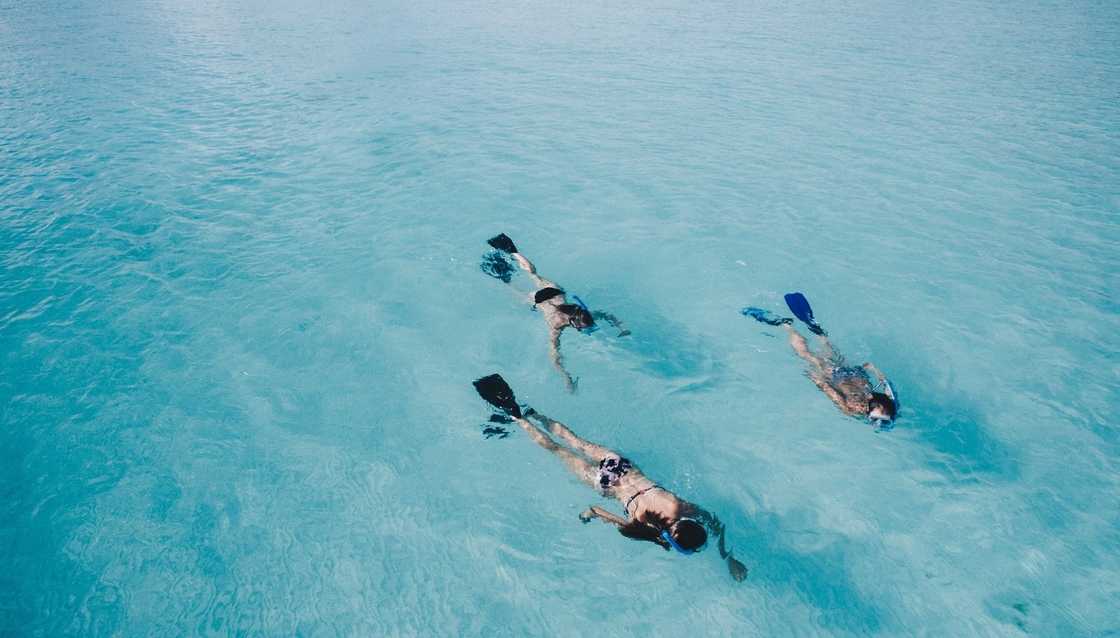 Let's go to the beach-each, let's go get away! Out of the three beaches in Koh Lipe, Sunset Beach is our favourite. Truly off the beaten path, this quiet beach is so secluded that you may actually get it all to yourself! With the balmy sea breeze and unparallelled serenity, this is the best place to laze around and do nothing at all!
If the clear, emerald waters are too enticing for you, go for a snorkelling session! As the island is surrounded by shallow waters, there are plenty of marine life and coral reefs to see as you go for a nautical adventure under the sea!
For lunch, head to Bamboo Coffee Shop & Restaurant for some mouthwatering Thai dishes! You can find it right smack in the middle of Walking Street between Pattaya Beach and Sunrise Beach. This down-to-earth coffee shop offers simple dishes that are super affordable, it's no wonder that it gets crowded during meal times!
As the ferry only leaves Koh Lipe at 4.30pm, take all the time you need to enjoy this enchanting and idyllic island! You'll never get enough of the blue skies, azure waters, and palm trees swaying in the wind.
It should be nearly 7pm by the time you get back to your hotel. Wash up and take a short stroll to Jalan Pantai Cenang Road. There are plenty of food options along the street, as well as small shops selling handmade souvenirs. In addition, explore the local night market where you can find cheap delicacies to snack on!
Day 4: Get Up Close with Adorable Wildlife
On your last day, spend the morning at Langkawi Wildlife Adventure Park with Langkawi's cutest and friendliest animals! From prickly porcupines to furry foxes, curious civet cats to elegant eagles, Langkawi Wildlife Park is an animal-lover's paradise!
Unlike zoos where you only get to see the animals caged and behind glass panels, Langkawi Wildlife Park is all about getting up close and personal with these amazing wildlife. Not only are you allowed to feed them, you will also get to touch, photograph and befriend them!
AirAsia Boarding Pass Perk:
Oh yes, there are perks for you again! Show your boarding pass at the counter for a
10% discount off your admission ticket!
This is why there's no better way to head to Langkawi and Koh Lipe than flying on AirAsia.
Excited for a Langkawi getaway already? With the myriad of perks and discounts at Langkawi's best attractions, there is really no better way to fly to Langkawi from East Malaysia than with AirAsia! Your AirAsia boarding pass is your golden ticket to a wonderful vacation.
[AIRASIA DEAL: KUCHING TO LANGKAWI]
That's right, and with ALL-IN fares going for RM99 ONLY, why wait any longer? AirAsia flies to Langkawi FOUR TIMES WEEKLY, so you can choose any time of the week to fly. Plus, it's a direct flight and takes only 2 hours 15 minutes!
Book by 30th July 2017, and choose to travel anytime you want between 9 Aug 2017 and 8 Feb 2018. Adorable animals and exhilarating water activities await you!
Now, raise your hands if you can't wait to travel to Langkawi with AirAsia already!
---
Brought to you by AirAsia.