Travelling solo is never easy – especially for female travellers. The prospect of embarking on a solo venture is exciting, even liberating, but the accompanying sense of apprehension is undeniably real. Being a female myself, I'm well acquainted with horror stories of getting lost and falling into compromising situations without anyone to depend on. Granted that travelling solo is not for everyone but, should you decide to take that extra leap of faith, just keep your eyes peeled, your wits about you, and it might just be the trip of a lifetime.
Safety and accessibility are big concerns whenever it comes to a female traveller's first solo trip, and where better to start than Korea? To top it all off, here are 8 tips that are guaranteed to make any female traveller's first solo trip in Korea that much easier.
1. Plan your itinerary wisely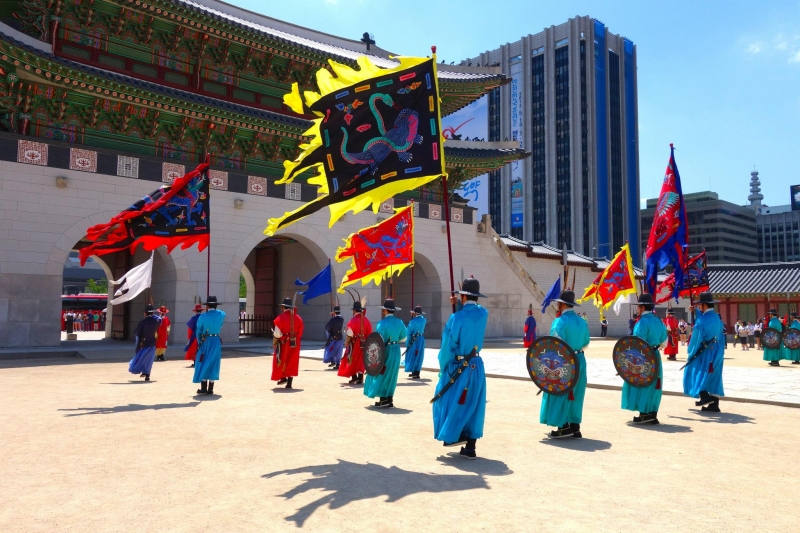 Korea is a large country, but every first trip definitely, and absolutely, must start with Seoul. You might have heard of the winning trio of Seoul x Busan x Jeju but, for your first solo trip, keep Jeju out of the equation and simply focus on Seoul and Busan. Public transport is scarce on Jeju Island, making getting around without a car rather tricky, if not impossible. You could also opt to rent a taxi for a day, but do keep in mind that it might cost quite a bit if you're travelling by yourself. Keep Jeju for another time, and be rest assured that there's plenty to see in Seoul and Busan!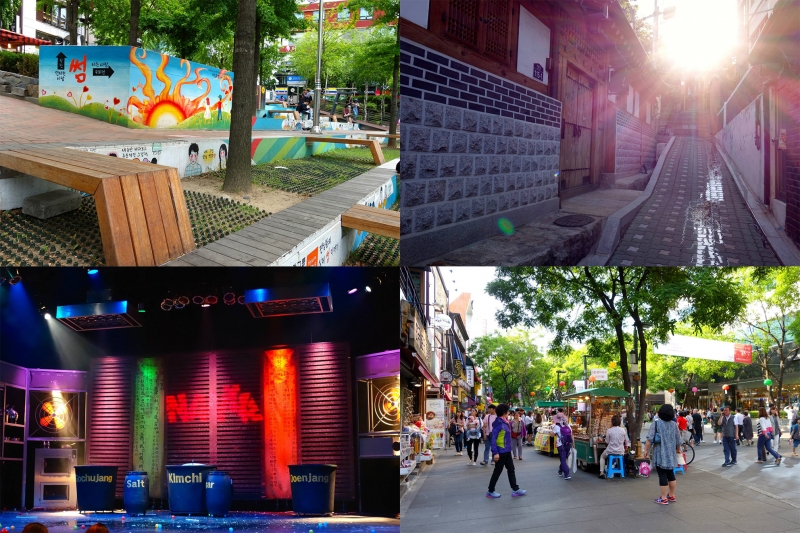 In Seoul, venture to Myeongdong and Ewha Women's University for a shopping spree (where you might just discover the wonders of shopping alone – without the need to wait for anyone!), take in the Nanta show at the theater, café-hop at Insadong, wander around Bukchon Hanok Village, marvel at the changing of guards ceremony at Gyeongbokgung Palace, clap along to buskers at Hongdae, play with raccoons at the Blind Alley Café or climb up the hill to N Seoul Tower and take in a stunning sunset.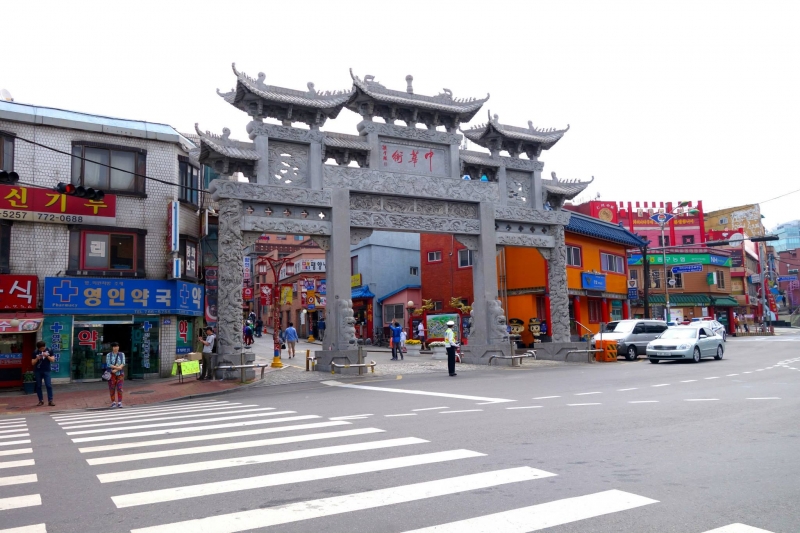 Seoul's public transport system is laudable, and can also easily take you out of the city to places such as Incheon. Unbeknownst to many, Incheon contains so much more than just the international airport. It contains a vibrant Chinatown which is famous for Jajangmyeon (noodles with black bean sauce), as well as Wolmido Island that boasts multiple seafood joints and even a funfair. Don't miss the half-sunken jetty that can be found along the promenade at Wolmido Island!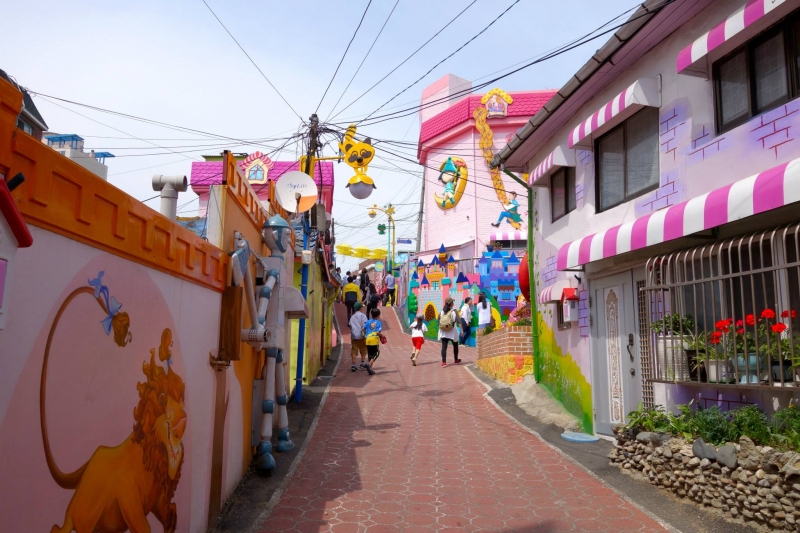 One of the highlights at Incheon is the Fairytale Village, which is a dream come true for adults and kids alike. As part of a project to revive decrepit housing, the Korean government has completely transformed this village into a fairytale wonderland bursting with colours and cartoon characters. The village's atmosphere is whimsical, even magical, and is truly a hidden gem yet to be discovered by tourists.
To get to Incheon, take the subway to the last station, Incheon Station, of Seoul Subway line 1 (~65 minutes).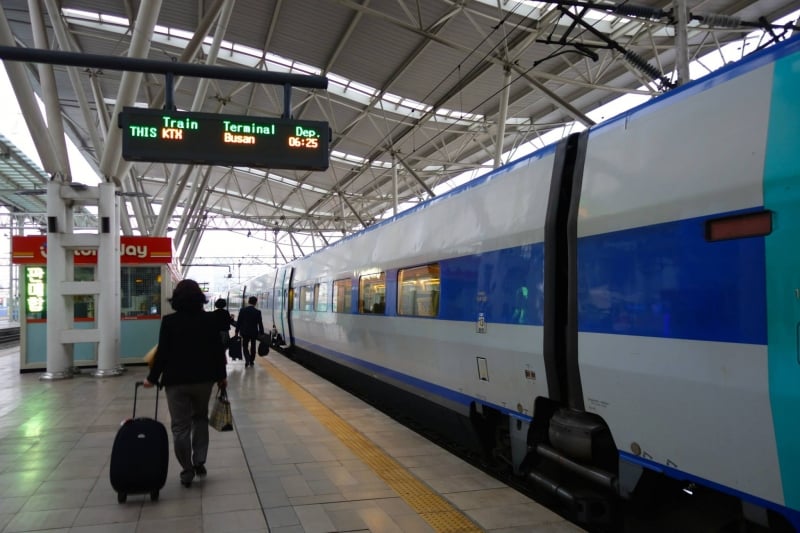 Once you're done with Seoul, simply hop onto the KTX to Busan, which is just two and half hours away. As compared to the vibrant Seoul, Busan is its more laidback, sleepier counterpart. However, that's not to say that Busan doesn't have as much to offer – dig into a hearty breakfast at Jagalchi Market (Korea's largest seafood market), or dangle your legs over the cliffs at Taejongdae National Park.

Spend an afternoon getting lost in the maze of Gamcheon Cultural Village, where every building and exposed surface has been given a colourful makeover. I especially enjoyed wandering through this village alone, as I could take my time to thoroughly explore every nook and cranny. Grab yourself a guide map from the front office, and make your way through every checkpoint. If you get lost, simply look for the fishes (above pictured right) and follow the direction towards which their mouths are pointing! Don't forget to drop by BIFF Square, the Korean version of Hollywood's walk of fame, complete with a row of golden hand prints along a promenade.
2. Know how to deal with the language barrier
One thing that might deter people from travelling solo to Korea would, first and foremost, be the language barrier. Travelling to a country where you don't speak a single word of the native language can be rather intimidating, and incredibly daunting to say the least. However, why let this hold you back? Embrace the foreign language with both arms! In fact, there's no better way to feel as if you are really on holiday.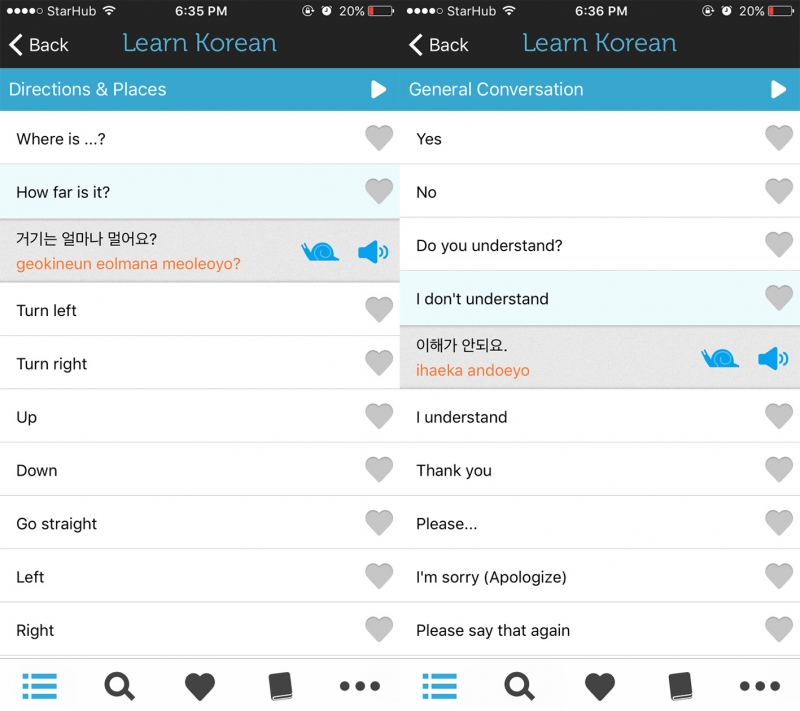 To make your life easier, however, do try to pick up a few simple words of Korean to help you along. 'Annyeonghaseyo' means 'hello', 'Gamsahamnida' means 'thank you', and 'Igeoeodiyeyo' means 'where is this place?' A useful app to download is the 'Learn Korean: Phrases & Words for Travel', where you can learn various categories of Korean phrases, such as directions and places, or even to ask for help during times of emergency. You can even listen to the pronunciation of these words to ensure that you're saying it right.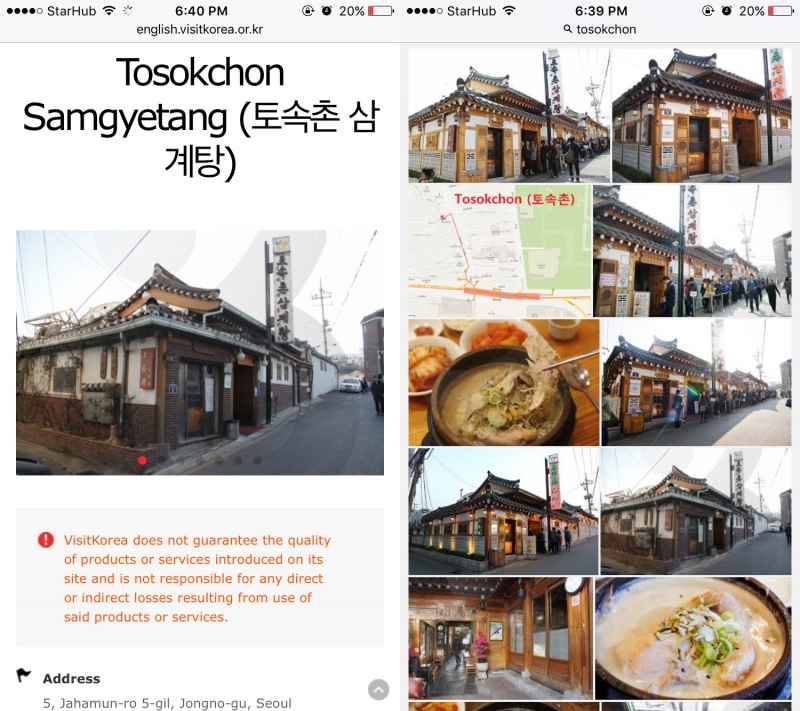 To minimise the chance of getting lost, arm yourself with screenshots of the places you're trying to get to. After all, a picture speaks a thousand words and is pretty much universal language. Korea Tourism Organization's official website is a good place to take these screenshots during your pre-trip research – their individual pages contain the name of the attraction or place in both English and Korean, which will come in really handy when you're asking for directions. During your trip, however, download the 'Visit Korea' app which will come in really handy for when you're on the go!
3. Familiarise yourself with the public transport system
The best way to get around Seoul is via the subway, which covers all areas in a comprehensive train system. Busan, on the other hand, has a great subway and bus system, both of which are easy to navigate. As with the advent of digital technology, download a couple of apps that will help you in planning your journey. Besides, as a female solo traveller, it never hurts to be more than prepared!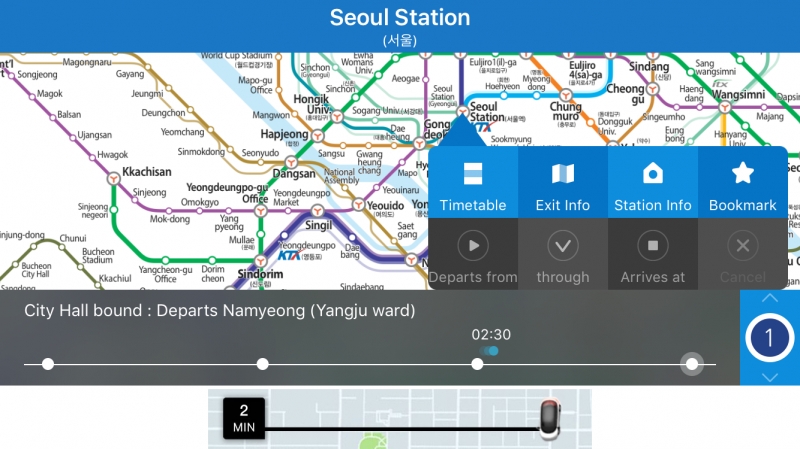 For Seoul, the 'Subway Korea' app is a total lifesaver. With this app, you can map your journey, find out the timings of first and last trains, and even check when the next train is arriving.
Taxis are another option, offering a hassle-free means of transport with relatively cheap fares. Many taxis in Korea even have "Free Interpretation" signs, whereby the driver can put you through to an interpreter completely free of charge. Download the app 'Naver Maps' to find out exact travel fares from Point A to Point B. If you're wary of getting into any cab off the street, one reassuring solution is to get your hotel/hostel to call you one. Also, always carry around the business card of your hotel/hostel which you can easily show anyone when trying to find your way back.
4. Have a form of identification with you at all times
For an added sense of security, keep a form of identification with you at all times. Keep your valuables in a day bag, which you can even choose to carry in front of you in crowded areas. Pickpocketing incidents are few and far between in Korea, but it's always good to play safe.
Also, refrain from taking out all your money in public to reduce attracting unwanted attention. One nifty hack is to get a T-money card, the Korean version of our ez-link card, to get around Seoul. In Busan, get the Hanaro card which functions the same way. Save yourself the hassle of buying multiple transport tickets, in turn reducing the number of times you have to sift through your notes in public. These cards also give you discounts when you make transfers between buses and the subway, so it's really a win-win situation!
Besides, if you encounter any problems, Korea has a  24/7 hotline available for tourists. Just dial 1330 from any phone, and you'll be able to speak with staffs fluent in Korean, English, Japanese and Chinese. Feel free to ask for anything – help with translation, directions to a particular place, or for help in times of need.
5. Opt to stay in a hostel dorm instead of a private room
One of the beauty about solo travel is the opportunity to make friends from all around the world. And one of the best ways to do so is to stay in a hostel dorm! The trick is to opt for a four to six people dorm, a dorm any bigger will make interaction a lot harder than it needs to be. You can also opt for single sex or multi-sex dorms, depending on your preference. Take the initiative to introduce yourself once you get to the dorm; it's always easier to take the first step, and getting it out of the way once you arrive reduces the amount of time your nerves have to get all jumbled up. It's really not as hard as it sounds!

Taking the first step not only shows people that you're willing to make friends, it also pushes them to open up a lot faster than they otherwise would. Good conversation starters would be an introduction of yourself, and asking which countries the other people are from, how long they're planning on being in Korea etc. Chances are, you'll be able to find at least one or two like-minded travellers who are planning to visit the same places that you have on your itinerary. And voila, you've just found some willing travel buddies for when you desire company! To break the ice, go out for a drinking session. Which brings me to my next point…
6. Know your limit when out drinking with new friends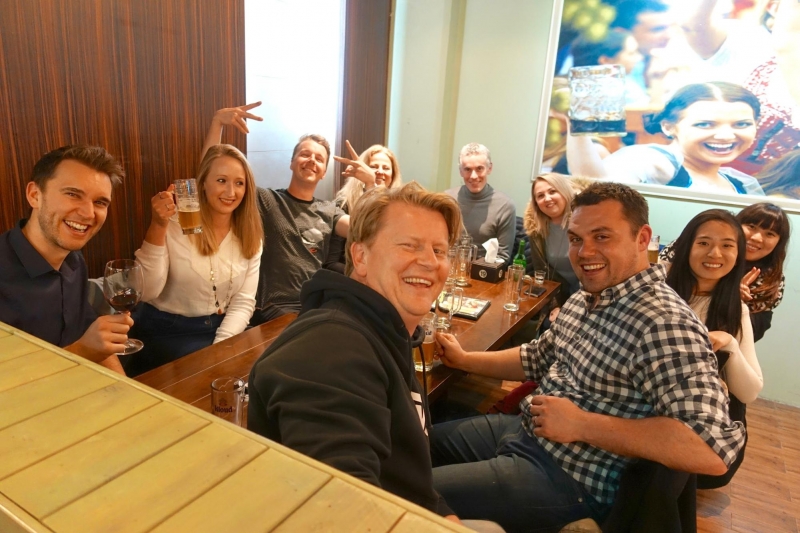 Seoul is truly a city that never sleeps, with bars and restaurants staying open till the wee hours of the night. Many parts of Korea are no exception as well! A good way to bond with new friends is to go for a drinking session. Some hostels even organise these on certain nights of the week. Besides, everything in Korea opens till late and opens late the next day. So do sleep in, there's no point waking up early when most of the shops aren't open!
However, do be mindful of your surroundings and of your drinking limit. Don't get too carried away until you're unable to take care of yourself. After all, safety should be your first and utmost priority! No matter how well you get along with your new friends, do remember that you've only just met them a couple of hours ago.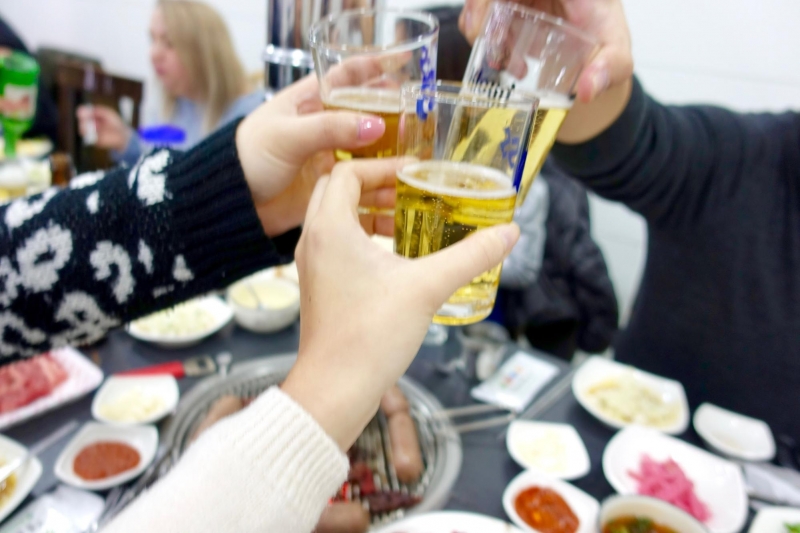 Soju (distilled rice liquor) and Makgeolli (rice wine) are the go-to drinks in Korea, but are notorious for only kicking in after some time. There arises the danger: these two types of liquor are rather sweet to the palate, often deceiving one into drinking more than they can. It gets even more potent with the 'Soju bomb', where a shot of Soju is (literally) dropped into a glass of beer, and the resulting concoction is downed in one gulp. No matter what you consume, and no matter how fine you feel, ensure that you always remain fully aware of your surroundings!
7. Be aware of many restaurants' two-portion rule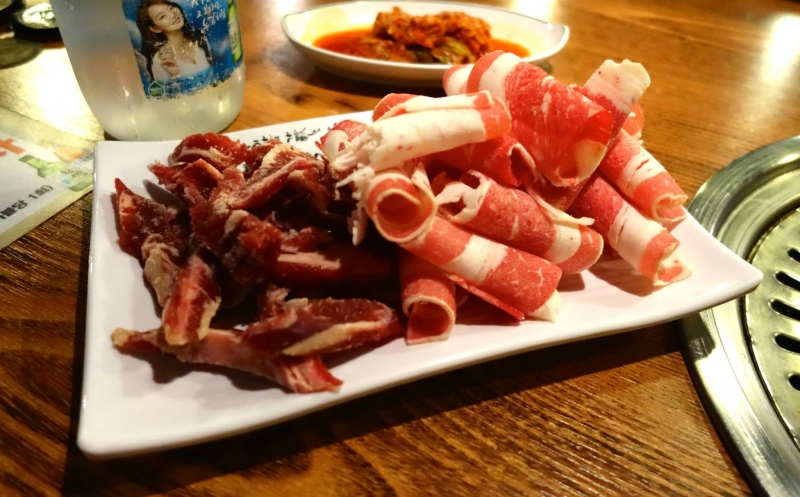 Unlike Japan, Korea has a dominant group culture. As such, many restaurants have an unspoken two-portion rule, where single diners have to order at least two portions per meal. In fact, some restaurants might not even seat solo travellers! However, don't fret, for every restaurant that bars you entry, there will be five more that will. In the case where you're required to order two portions, be rest assured that the portions aren't gigantic. If you have a healthy appetite, you should have no problem polishing it all off! For example, the picture above shows two portions of beef that I had to order when having Korean BBQ by myself.

Otherwse, head for the local markets or a Pojangmacha, a makeshift stall at the side of the road often manned by an ahjumma (an aged Korean woman). A good market to visit is Gwangjang market in Seoul, where they're famous for the seafood pancake and stir-fried glass noodles. The Pojangmachas serves a large variety of food, from tteokbokki (rice cakes) and sannakji (live octopus) to chimaek (fried chicken and beer). Local markets and these street-side stalls are extremely conducive for solo travellers, allowing one to dine alongside a row of locals.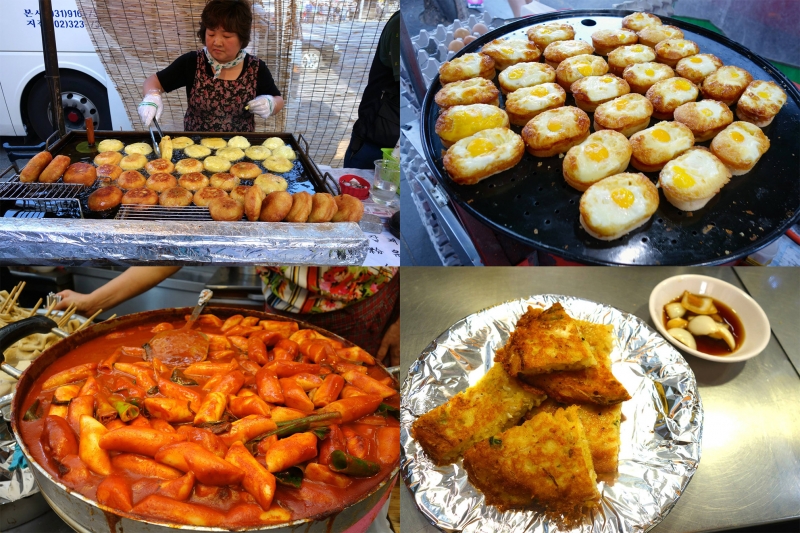 If all else fails, the streets of Korea are FILLED with a dazzling array of street food. You'll very much be spoilt for choice!
8. Don't be shy to ask people to take your photograph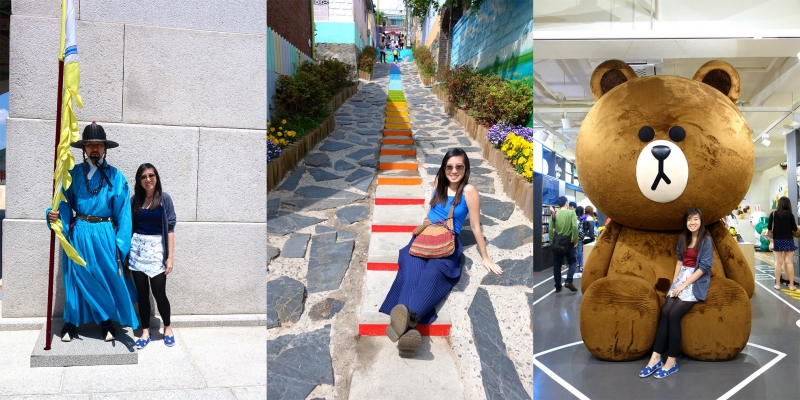 One of the biggest banes of solo travel would be the lack of a photographer. An easy solution would be taking selfies, but why let the only memory of your trip be a jumble of pictures of scenery and awkwardly positioned selfies? Don't be afraid to ask others to help you take a picture – be it a local passer-by or a fellow tourist, this also makes for a great conversation starter and might even help you to make a new friend or two!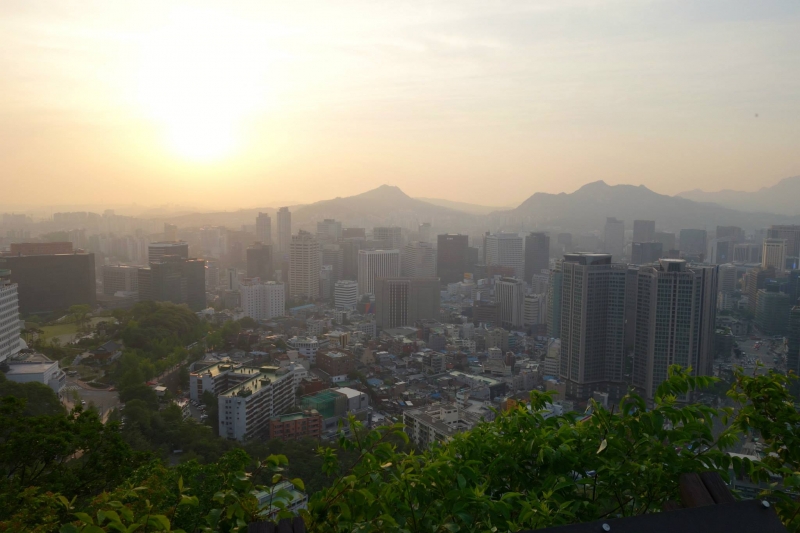 One of the best parts about solo travel? You'll get to focus on the place rather than the inevitable group dynamics of your travel companions. You won't have to spend so much time worrying about whether the activities suit everyone's preferences; you'll get to do anything you want, whenever you want. You might also forge new friendships that might last for years to come. Making friends from all around the world also gives you an excuse to travel more, for you can always plan trips to visit them in their home countries!
Solo travel can be tricky, yes, especially if you're a solo female traveller, but arm yourself with the above tips and it doesn't necessarily have to be.  For more information on where to go and what to do in Korea, check out Korea Tourism Organization's official website as well as their Facebook page.
Go to Korea with a heart wide open on top of a taste for adventure and you'll be wondering why on earth you waited so long for your first solo trip. Bon voyage!
---
Brought to you by Korea Tourism Organization (Singapore) and CheapTickets.sg™.