Klook x TripZilla: Introducing our "Klook & Save" series!
We know the pain of budgeting for trips. There's just so much to see and so much to do! Quit putting yourself through all that headache; with Klook, you'll be guaranteed quality experiences at more affordable prices. Travel paperless and hassle-free – just the way we like it.
If you're a first-time user of Klook, use the promo code "TZKLOOK5" to get US$5 (~S$6.50) off any of your activities. Adventure starts NOW!
---
Tokyo is an ever-popular tourist destination, and there's not much need to explain why! However, it's no secret that having a holiday in Tokyo is by no means cheap. In fact, many trips to Tokyo often result in serious holes in pockets, which sometimes even serves as a deterrent to aspiring travellers.
Yet, why should this be so? Don't let this put you off! Every trip to Tokyo is a whirlwind of delightful eccentricity, and we say that there are some experiences that are just worth a little splurge. Here's a list of unique attractions, some of which can ONLY be found in Tokyo, that will give you the best bang for your buck! To give you an even greater boost, first-time Klook users can use  "TZKLOOK5" to get an EXTRA US$5 (~S$6.50) off their bookings. There's really no better time to visit!
Highlights:
✔ Meet your childhood favourites like Hello Kitty, Gudetama, My Melody and more
✔Plenty of themed rides, live shows, cinema films, and unique gift shops suitable for all ages
Hands up if you're a fan of theme parks! Think of Tokyo and Disneyland comes to mind, but don't forget about the much less crowded Sanrio Puroland! Granted that the characters here are of a different variety, but they're every bit as cute.

This attraction is a massive extravaganza for all ages, simply because of the incredible spectacle it offers – down to very last detail. Just take a step into Sanrio Puroland and you'll be transported to a whole new dazzling pink world! With live theatres and dozens of characters roaming its streets, the amusement park will bring some of your most well-loved Sanrio cartoons off the screen and into real life. And even if you're not a fan of Hello Kitty or Gudetama, a visit will still be very much worth it to gain a unique insight into the curious, but undoubtedly widespread, kawaii culture of Tokyo.
The best part? One ticket only costs about S$25, which costs even less than one usual Singapore café meal. How's that for size!
Klook Pro-Tip: Sanrio Puroland is an indoor theme park, so you won't have to worry about the weather! For its outdoor counterpart, visit Harmonyland in Kyushu.
Price: $25 (U.P. S$47)

Address: 1-31 Ochiai, Tama-shi, Tokyo (Tama-center)

Nearest Train Station: Tama-centre station on the Keio Sagamihara Line, Odakyu Line, and Tama Toshi Monorail

Opening Hours: 10am-5pm on weekdays, 10am-6pm on weekends.
Highlights:
✔ Experience wearing an authentic kimono or Yukata while strolling down Asakusa just as the locals do
✔ Get to style your hair with beautiful accessories and ornaments
Even if you haven't stepped foot into Japan before, you've probably seen this iconic attire donned by the Japanese. Want to be truly immersed into the culture of Japan? Take the chance to dress like a local! One of the most recognisable traditions, the kimono dates way back to 700 AD and is the country's ethnic costume. Today, it's still worn during special ceremonies and festivals, and even on a daily basis by some older locals. Don a kimono or yukata (casual summer kimono) and take a stroll down the historic streets of Tokyo for an authentic cultural experience! After all, when in Japan, do as the Japanese do.
Klook Pro-Tip: For an even more authentic experience, bring your own stringed ankle boots or knee high boots if you've opted for the Hakama & Casual Furisode package. Such boots were commonly worn as part of the outfit during the Meiji period!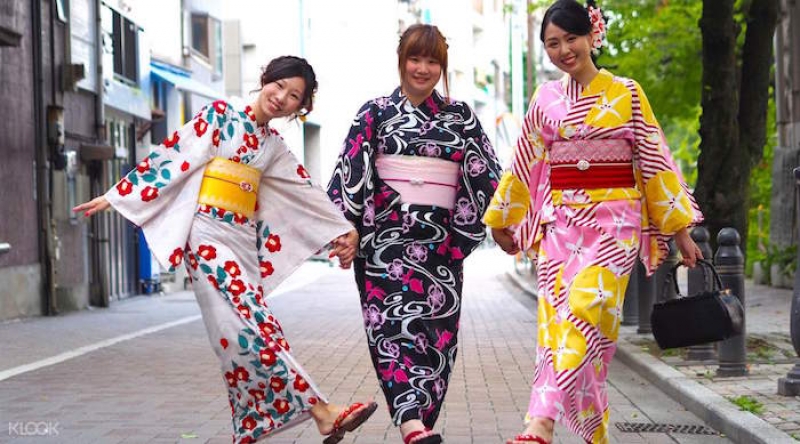 Image credit: Klook
If you're travelling to Japan in a group, why not seize the chance to have a photoshoot? Have the best of both worlds as you can be each other's photographers – completely F.O.C.. Photoshoot or not, we say that this is one experience that will truly allow you to have a taste of Japan. Besides, nothing spells out a Japan trip more than that classic kimono-clad photo on your feed.
Grab the chance to feel like a queen for a day with experts on hand to dress you in a striking kimono. You'll even get to choose some beautiful ornaments to style your hair with! For an even more novel experience, choose the 'Hakama with Casual Furisode Plan' where you can doll yourselves up in the traditional uniforms of female students during the Meiji Period. Do note that this experience is only valid from mid September to June 2018, so it's never too early to start planning your trip!
Price: $40 (U.P. S$66)

Address: 1-3F, NW Building, 1 Chrome-1-11-4, Hanakawado, Taito-ku, Tokyo

Nearest Train Station: Asakusa station on the Tokyo Metro Ginza Line, Tobu Railway, Toei Subway Asakusa Line, and Tsukuba Express

Opening Hours: 9am-6pm
HAVE AN AUTHENTIC LOCAL EXPERIENCE HERE!
With such intricate kimono designs accentuated by the stunning backdrop of the quaint streets, you'll definitely be snapping tons of photos. Share your experience instantaneously with your friends back home using a handy pocket 4G WiFi router! With an extremely convenient pick up service at all international airports, you'll be well-connected all day when you're on the go.
Highlights:
✔ Have your choice of a variety of food options between the robot show numbers (not included in ticket)
✔ Enjoy this extravaganza at a heavily discounted price
This has got to be one of the quirkiest and most eccentric activities to experience in Tokyo. Be prepared for tribal drums, enormous stage props, and electrifying riffs that might make you feel like you're on a psychedelic acid trip. The Robot Restaurant is a dazzling display of glitzy lights, lasers, and energetic choreography, culminating as a spectacular musical showcase of the wonders of Japan's technology.
This activity might be on the pricier side, but S$66 seems like a small price to pay for non-stop surprises and shenanigans during a night in outer space. It might not be Mars per se, but it might just be the next closest thing.
Price: $66 (U.P. S$98)

Address: 1-7-1 Kabukicho Shinjuku-ku Tokyo, Japan

Nearest Train Station: JR Shinjuku Station or Tokyo Metro Shinjuku Sanchome Station

Opening Hours: 3.30-11.30pm. (Last performance at 9.45pm)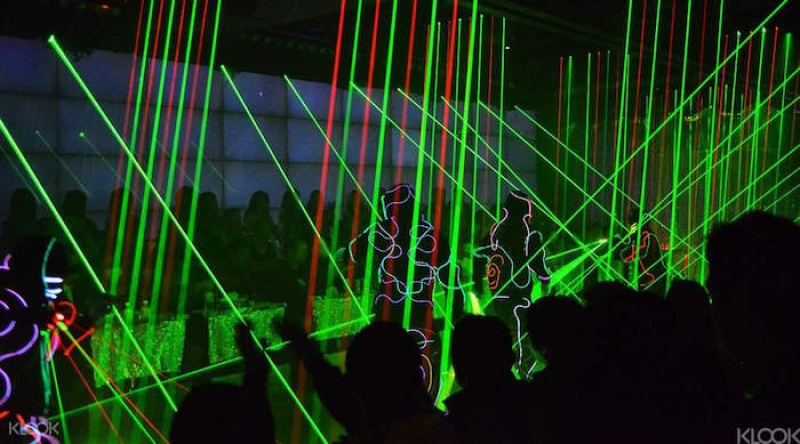 Klook customers will receive a ¥500 (~S$6) drink coupon and enjoy special photo opportunities if you book your tickets on select dates! Find out more here.
Klook Pro-Tip: As the Robot Restaurant focuses more on its performance rather than the dining aspect, we recommend eating before or after the show as the meals served are of a light variety.
EXPERIENCE THIS ROBOT EXTRAVAGANZA NOW!
After a tiring day of exploring Tokyo, what better way to soothe your muscles than with a relaxing soak in an onsen? Oedo-Onsen-Monogatari houses 13 natural hot springs baths, some of which even have healing properties.
Take your pick between the indoor mineral pools, silk baths and more, all while admiring the beautiful Tokyo Bay in the distance. In the evening, do what the locals do and don a yukata robe for a casual stroll through the neighbouring shopping arcades. Take a break from the hustle and bustle of the city and visit Oedo-Onsen-Monogatari for a luxurious hot springs retreat like no other!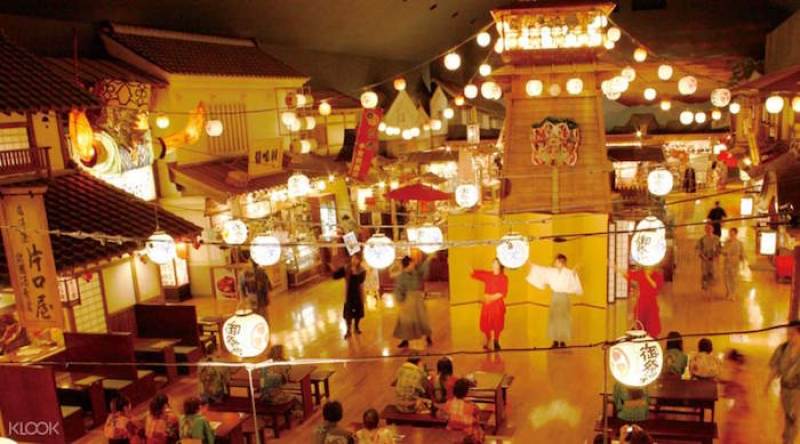 Image credit: Klook
If you think that we're just talking about a typical spa experience, think again. Sure you get the usual pampering avenues, but enter the main hall and you'll be greeted with photo-taking booths, food outlets, and even game stores, all decorated to resemble a traditional Japanese carnival. For just S$25, your entrance ticket even lets you spend the night on the onsen grounds. For the budget travellers, this means you also can save on one night's accommodation!
Klook Pro-Tip: For an even more fulfilling experience, take the chance to learn about the Japanese Onsen culture from the staff in the Oedo-Onsen-Monogatari.
Price: $25 (U.P. S$36)

Address: 2 Chrome-6-3 Aomi, Koto-ku, Tokyo

Nearest Train Station: Telecom Centre station on the Yurikamome Line or Tokyo Teleport station on the Rinkai Line (free shuttle bus services available)

Opening Hours: Each ticket is valid from 11am to 9am the following day
GET YOUR RELAXING ONSEN FIX TODAY!
Planning to visit Japan in a group? Use the code "TZKLOOK5" to take an extra US$5 (~S$6.50) off your bookings while you're at it!
Are you a fan of the all-time best selling manga series, 'One Piece', by Eiichiro Oda? You're in the right place. The Tokyo One Piece Tower is a paradise for all those who grew up with this nostalgic series. Join in its 15th anniversary celebrations with lively stage performances and exhilarating games! Besides the themed attractions, the entire place is almost like a museum showcasing the comic's original pages, merchandise, and also life size reimaginations of iconic scenes from the books. Tucked away in the Tokyo Tower, this theme park is a pirate-themed fantasy perfect for all ages.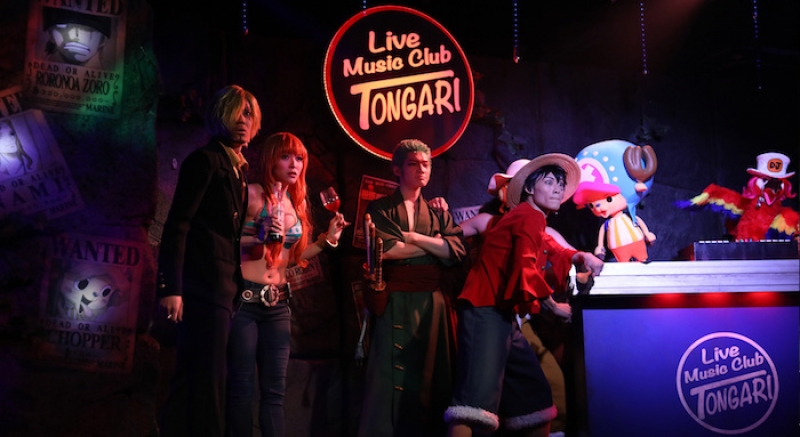 Image credit: One Piece Tower
Turn your dreams into reality and immerse yourself into the world of One Piece. With the live shows and character meet-and-greets, it's almost as good as the infamously jam-packed AnimeJapan convention in Tokyo. Skip the crowd and get up close to your favourite One Piece characters right here!
Price: $37
Address: Foot town 4-2-9 Shibakouen, Minato-ku, Tokyo
Nearest Train Station: Akabanebashi station on Toei Oedo Line, Hamamatsucho station on JR Yamanote Line, or Kamiyacho station on Tokyo Metro Line
Opening Hours: 10am-10pm (last admission at 9pm)
START YOUR MANGA ADVENTURE NOW!
Highlights:
✔ Over 100 different types of sake from top-rated bars in Tokyo
✔ Learn insider tips from industry experts to become a sake connoisseur yourself
Highlights:
✔ Over 100 different types of sake from top-rated bars in Tokyo
✔ Learn insider tips from industry experts to become a sake connoisseur yourself
Think you can hold your liquor? Try out the best of Japan's locally-produced fermented rice wine during an unlimited sake tasting session. Get your daily dose of Japanese moonshine and try your hand at their local craft, famed all over the world! In the past, sake was a ritual drink during local festivals and ceremonies, and was consumed to ward spirits away. Because of its importance, the production process is a meticulous one to ensure the highest standard of flavours.
Klook Pro-Tip: You won't have to worry about drinking all these sake on an empty stomach! Just head out to the nearby department store to takeaway some food back to the bar, and you'll be all set.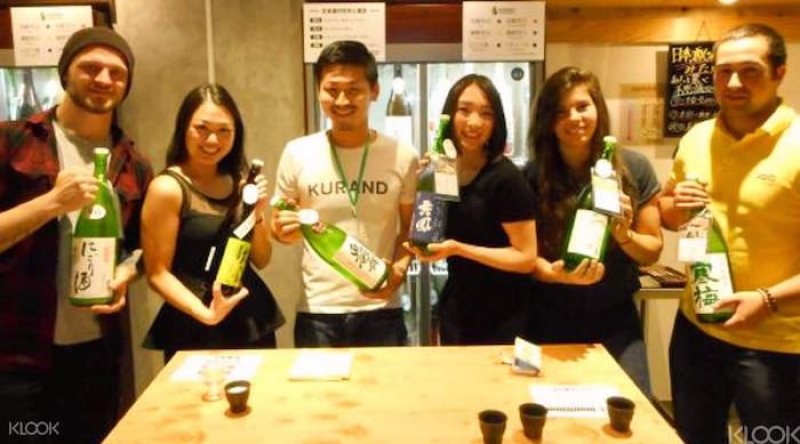 Image credit: Klook
And yes, it's an ALL YOU CAN DRINK experience. Sake doesn't come cheap, so don't blindly consume it without knowing what you're having. With this tasting, you'll be guided through the different bottles of sake by expert industry specialists, who might even let you in on some insider trade secrets! You'll also have the chance to meet like-minded wine connoisseurs from all over Japan and the world. A typical glass of sake in a restaurant back home may set you back over S$10, but for just S$40, you'll have an unlimited choice from over 100 varieties of top-class sake!
No better way to end off a night in Tokyo, we say. You'll be able to gain a treasure trove of knowledge enough to impress all your families and friends back home. 
Price: $40
Addresses:
Shibuya – 3F, 2-8-10 Dogenzaka, Shibuya-ku, Tokyo
Ikebukuro – 4F, S&K Building, 3-27-3 Nishi-Ikebukuro, Toshima-ku, Tokyo
Shinjuku – 4F, 3-9-9 Shinjuku, Tokyo
Ueno – 3-36-7 Higashi-Ueno, Taito-ku, Tokyo
Opening Hours: 5-11pm on weekdays, 12-11pm on weekends (last orders at 10pm)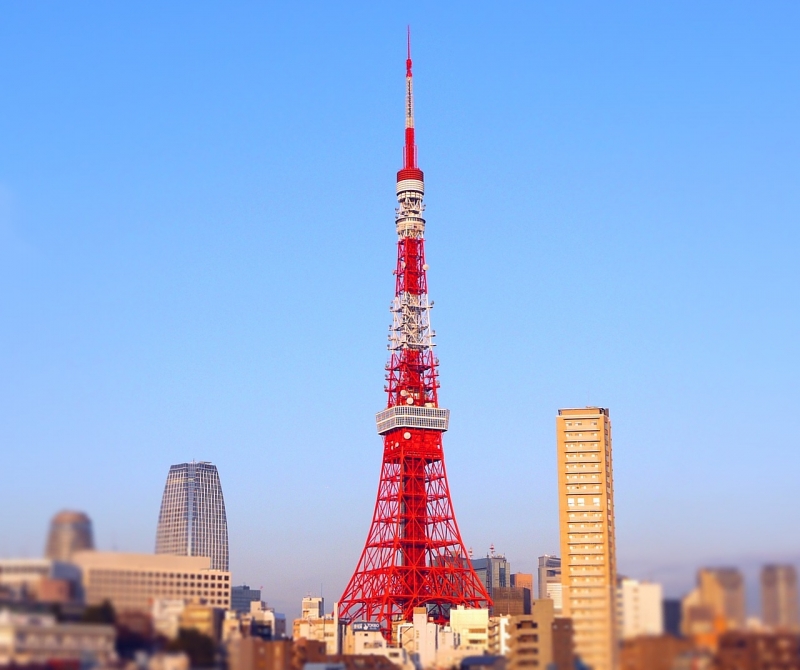 Highlights:
✔ Admire panoramic views of the stunning Tokyo city skyline
✔ Take on the challenge of standing on the "Lookdown Window" glass floor
If you've never seen the Tokyo skyline from above, you've not seen Tokyo at all! The city's urban landscape is simply an amazing architectural masterpiece. And the Tokyo Tower Main Observatory is indisputably one of the best vantage points in the entire city! From the tower, you'll enjoy a 360-degree bird's eye view of this stunning canvas, a whopping 150-metres above ground! For the adrenaline junkies, challenge yourself and stand on the glass floor of the observatory's "lookdown window" to view the city literally from above. It may seem like a piece of cake in theory, but you wouldn't know how high up you are until you look down!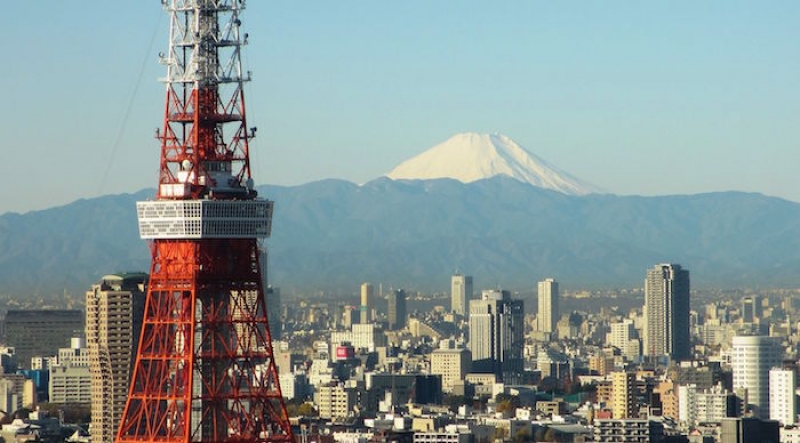 Image credit: JohnnyOneSpeed
For those without the time nor the money to make a trip down to Mount Fuji, find solace in the fact that you can enjoy a resplendent view of the mountain on a clear day. So check the weather forecast and gear yourself up for front-row views for a mere S$11. Definitely worth every cent!
Klook Pro-Tip: Book your tickets early as they get snapped up really quickly!
Price: $11
Address: Foot town 4-2-9 Shibakouen, Minato-ku, Tokyo
Nearest Train Station: Akabanebashi station on Toei Oedo Line, Hamamatsucho station on JR Yamanote Line, or Kamiyacho station on Tokyo Metro Line
Opening Hours: 9am-11.30pm (last admission at 10.30pm)
Getting to the Tokyo Tower is a mere 7-minute walk from the Kamiyacho station. To make your journey even more convenient, why not get a Tokyo Subway Ticket that gives you unlimited access to the Tokyo Metro and Toei Subway lines? Travelling around the Tokyo Metropolitan area will be so much more accessible!
Whatever you're looking for, Tokyo's just brimming with exciting attractions waiting for you to explore! To maximise your time and budget on your trip, Klook has handpicked the top places to visit and things to do with its users in mind. If you need further convincing, just have a look at 600,000+ user reviews available on their site for some authentic feedback from people who have actually experienced the attractions.
Plus, Klook guarantees all these at the best prices! Booking with them will definitely save you some money, which can either go towards 1) more sushi, 2) cool accommodation like this hostel where you sleep among bookshelves, or 3) even more experiences in Tokyo! The whole booking process is short, seamless, and simple that you'll be ready for your trip in no time. Also say goodbye to having to deal with multiple loose tickets – a digital confirmation of any of their attractions will be sent straight to your email, so you'll be able to travel around paperless! In addition, use the code "TZKLOOK5" to get an EXTRA US$5 (~S$6.50) off. There's really no better time to visit!
---
Brought to you by Klook.