Klook x TripZilla: Introducing our "Klook & Save" series! We know the pain of budgeting for trips. There's just so much to see and so much to do! Quit putting yourself through all that headache; with Klook, you'll be guaranteed quality experiences at more affordable prices. Travel paperless and hassle-free – just the way we like it.
If you're a first-time user of Klook, use the promo code "TZKLOOK5" to get US$5 (~S$6.50) off any of your activities. Adventure starts NOW!
---
Ah, Taiwan – a dynamic destination that's famous not only for its skyline, lantern festivals and mouthwatering local cuisine (think: braised pork rice and bubble tea), but also for countless natural geographical landscapes and hidden gems – all of which are just waiting to be explored. If you've been wanting to take a trip to Taiwan for the longest time, but fear that the trip could cause some serious damage to your pocket… Worry not! Here's how to do Taiwan on a budget, primarily via the trusty Taiwan High Speed Rail.
You're probably thinking: why would I need a rail pass for Taiwan… if I'm only going to stay in Taipei? However, a Taiwan vacation can actually be so much more. We understand how the glitzy capital, with its glorious sights and scrummy eats, is enough to hold any tourist captive but hey, don't let that allow you to miss out on the other equally fun things to do out of Taipei!
Arm yourself with this guide to maximising Taiwan's Rail Passes, and you'll be well on your way to more savings and conquering the WHOLE of Taiwan at one go. In addition, if you're a first-time Klook user, use the promo code "TZKLOOK5" to get an extra US$5 (~S$6.50) off any of your bookings!
First up,
1. Why the Taiwan High Speed Rail?
The THSR is a high-speed railway that connects eight major cities throughout Taiwan, and is a real godsend for time-strapped tourists who want to see as much as possible. Believe it or not, but the THSR is actually able to get you from Taipei (in the North) to Kaohsiung (in the South) – basically across the whole of Taiwan – in a mere 90 minutes! This allows you to fit more things into your itinerary – effectively enabling you to explore even further and really maximise your vacation to its fullest. On top of that, THSR stations also provide a number of transfer options to other railways, as well as free shuttle buses to help you get to your destination.
Klook Pro-Tip: The THSR has a whopping 99% efficiency rate, so you won't have to worry about train delays and possible disruptions.
So if you're looking to explore basically the whole of Taiwan, without wasting too much time – the THSR Pass is your best bet, AND your gateway to seeing more within a limited duration of time.
2. Tailor your itinerary accordingly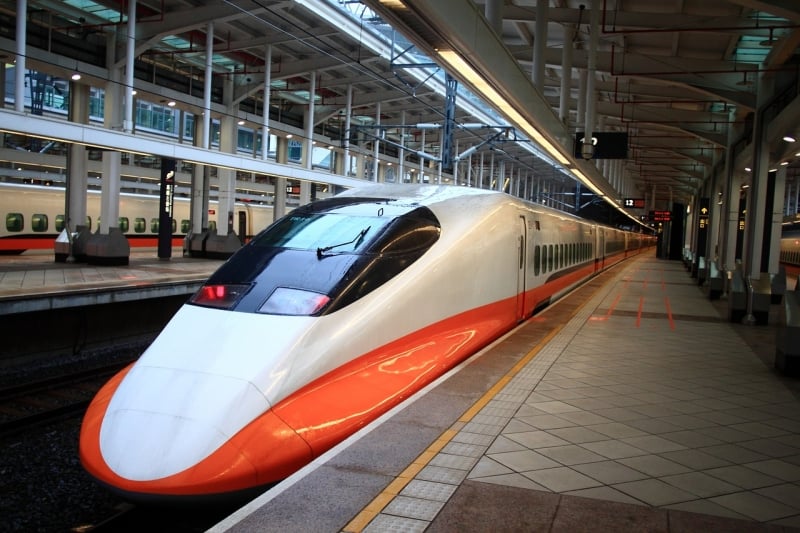 To fully maximise your THSR pass, make sure you get one that corresponds to the amount of time you'll be spending in Taiwan. For those who want to experience the best of Taiwan in three days and see as much as possible, go for the 3 Day THSR Tourist Pass! At just S$99, this pass gives you:
✓ Unlimited travel for 3 consecutive days on Taiwan High Speed Rail trains
✓ Free seat reservations when you book early at the counter
Here is a rough 3-day itinerary that offers an example of how you can choose to maximise your pass! For easy reference, we have decided to start the trip from Taoyuan High Speed Rail Station, which you can get to from the airport via Airport line for NT35 (~S$1.60). We've also assumed that your place of accommodation is in Taipei; you can choose to shift your accommodation according to your itinerary, but we recommend basing yourself in Taipei, where the city never sleeps. Check out the THSR website for more information on train schedules and timings.
Klook Pro-Tip: Don't be daunted by the language barrier; signs and announcements all have accompanying English translations, making travelling through Taiwan by rail a piece of cake!
Day 1: Exploring Taipei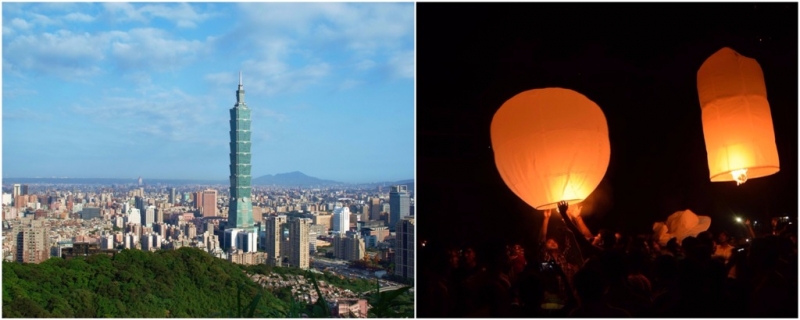 Upon reaching Taiwan, travel from Taoyuan HSR station to Taipei, where you will spend your morning exploring the city's famous must-go landmarks! This definitely includes the Taipei 101 tower, which was the world's tallest tower from 2004 until 2010 when Dubai's Burj Khalifa took over. Be sure to check out the spectacular views from the observatory deck at the 91st floor – it's truly a sight to behold. After that, head over to the other national monuments such as Chiang Kai Shek Memorial Hall and the Sun Yat Sen Memorial Hall to learn more about the history and culture of Taiwan.
If you have the time, hop onto this Yehliu Geopark Shuttle Bus from Ximen which will bring you to the surreal Yehliu Geopark, the charming streets of Jiufen Old Street, and finally to Shifen, where you can set off a sky lantern along railway tracks – all for just S$31. Is that a bargain or what! Alternatively, if you wish to spend a little more time exploring Taipei, opt for this afternoon Jiufen Village and The Northeast Coast tour instead. In fact, while you're at Jiufen, consider renting a qipao for some unique photos.
Duration of journey from:
Taoyuan to Taipei: ~20 minutes
Day 2: Banqiao and Hsinchu
Start your day by hopping on a train to Banqiao, where you can visit the Longshan Temple after having a nice hearty breakfast. Known as one of the more iconic temples in Taiwan, Longshan Temple dates back to the 18th century! In the afternoon, take the THSR from Banqiao to Hsinchu. Another gem that holds rich history, you can choose to take a slow stroll down the East Gate and the surrounding temples nearby such as Changhe and Chenghuang Temples.
If you're looking to have some fun, head towards Leofoo Village Theme Park! If not, wander around the many lovely parks or hike Eighteen Peaks for a little escape from the city. After a day of fun and sightseeing, make your way back to Taipei and hit up a night market.
Duration of journey from:
Taipei to Banqiao: ~8 minutes

Banqiao to Hsinchu: ~30 minutes

Hsinchu to Taipei: ~35 minutes
Day 3: Taichung and Tainan
For your last day here, zip down on the THSR and say hello to Taichung! Be mesmerised by the different buildings that feature stunning aesthetic architecture, such as Luce Memorial Chapel and National Taiwan Museum of Fine Arts. In addition, take your photography up a notch with the cute and colourful backdrops that you can find while exploring the Rainbow Village!
For a fuss-free experience, check out this 1-day tour which brings you to all of the above plus the stunning Gaomei Wetlands. The best part? The tour can pick you up from, and drop you off at, the Taichung HSR Station, making it super convenient! If you rather take it slow, see more of Taichung with a 1-day scooter rental.
Should you decide to go on the aforementioned tour, we recommend going back to Taipei after the tour ends. Otherwise, get out that trusty THSR pass again and scoot down to Tainan to see the Chimei Museum and of course the Great Matsu Temple! Also known as the 'Great Queen of Heaven Temple', this temple dedicated to the goddess of the sea, Mazu, is significant to local culture and belief. Take a look at the magnificent tiled roofs and twin lion statues which frame the main entrance! If you're a foodie, don't miss out on this Tainan Gastronomy and Culture experience, which starts at 5.30pm in the evening and lasts for two hours.
To take your exploration further, take some time to traipse through
Shennong Old Street
and soak in the vintage vibes and atmosphere around this area. Crawling with artistic influences from personal studios to cafes, bars and more street murals. This hipster enclave is definitely a perfect spot for the gram!
Although the street is only about 100 metres long, the incredible artistic attractions have drawn tourists and locals alike to compete for the best shot. Grab some snacks while you're here and have them on the go while you slowly savour this beautiful, quaint little alley.
You can't leave Tainan without pampering your taste buds with the region's best known delicacies! Slurp up some delicious Tan-Tsai Noodles from Tu Hsiao Yueh Tan-Tsai Noodles. Pair the store's famous minced pork gravy with a choice of rice or noodles with a dash of Taiwanese onions. Yum! Do also look out for some delicious guancaiban on the streets of Tainan. With a crispy and fragrant bread exterior filled with a warm seafood chowder broth, this delicious snack will leave you wanting more.
Duration of journey from:
Taipei to Taichung: ~45-60 minutes

Taichung to Tainan: ~35-55 minutes

Tainan to Taipei: ~105-120 minutes OR Tainan to Taoyuan: ~81-100 minutes
From Tainan, you can go back to Taipei to pick up your stuff and leave for Taoyuan airport or go straight to the airport itself. The last train for Taipei and Taoyuan leaves at 10pm, so don't be late!
Breakdown of costs for above itinerary:
3 Day THSR Pass
VS Point-to-point tickets
3 Day THSR Pass:

S$99

Point-to-point tickets (inclusive of Tainan):

Taoyuan – Taipei: NT160 (~S$7.20)

Taipei – Banqiao – Hsinchu – Taipei: NT40 (~S$2) + NT260 (~S$11.60) + NT290 (~S$13) = NT590 (~S$26.60)

Taipei – Taichung – Tainan – Taipei – Taoyuan Airport: NT700 (~S$31.40) + NT650 (~S$29) + NT1350 (~S$60.30) + NT160 (~S$7.10) = NT2,860 (~S$128)

Total: S$(7.20 + 26.60 + 128) = S$161.80
Total cost savings: S$161.80 – S$99 = S$62.80 with the 3 Day THSR Pass
To obtain the best value, we recommend getting the 5 Day Joint Rail Pass! Choose from either Standard or Express Passes.
A STANDARD pass gets you (S$125):
✓ Unlimited travel for 5 consecutive days on Taiwan Rail services (TRA), with 2 of these days also eligible for TSHR travel
✓ Seat reservations when you book early at the counter (only for THSR)
While an EXPRESS pass (S$161) gives you:
✓ Added benefit of being able to reserve seats on ALL trains (TRA + THSR)
That's right, this means you can utilise both the Taiwan Rail and THSR to aid you in your adventures! You can get from the top to bottom of Taiwan in just 90 minutes, but also have time to explore and discover other areas of interest in between, such as Kaohsiung and Hualien.
Klook Pro-Tip: Make sure you sort out the dates of when you want to activate your THSR passes, as the counter staff will ask you to declare the dates when you collect your passes. Planning ahead makes sure that your itinerary won't be disrupted as the pass can be maximised fully, and minimises any time wastage whatsoever!
Note: For our itinerary, we activated our THSR for Day 3 and Day 4.
Since this is a 5 day itinerary that gives you 5 days of TRA with 2 days of THSR, we added on 2 days to the existing 3-day itinerary but converted Day 1 and 2 to TRA prices. More on this later! P.S. use the TRA website to check on train departures and journey durations.
Day 4: Kaohsiung
To extend your trip, pick up your stuff and take a ride on THSR from Taipei to Zuoying station instead of going to the airport! Zuoying station is located in Kaohsiung – a beautiful town area filled with luscious green landscapes and hilly mountain views. Traditional tourist sights include visiting the colourful and majestic Dragon and Tiger Pagodas at Lotus Lake and stopping at Fo Guang Shan Temple to marvel at the glistening golden pagodas and the large golden Buddha statue!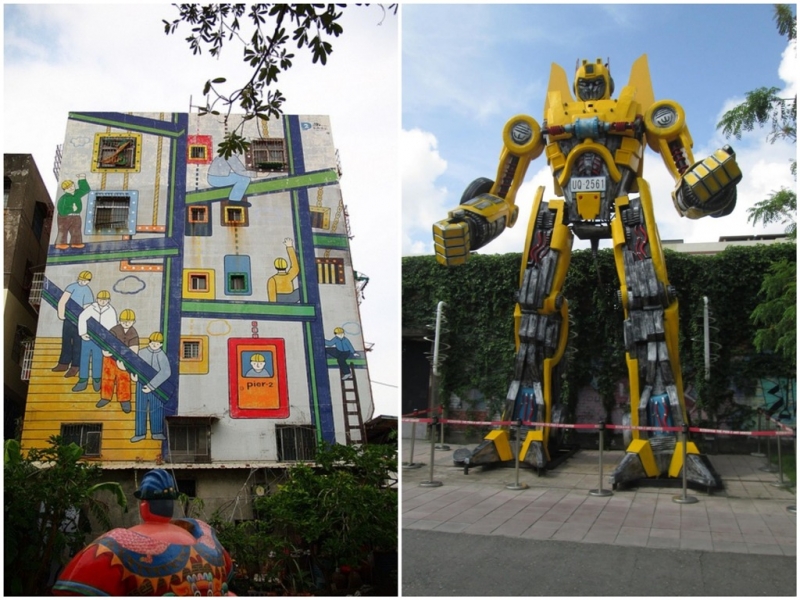 But for those who prefer to explore around the outskirts in search for something unique and more vibrant than the usual temples, did you know that Kaohsiung is actually abuzz with a budding arts scene? Check out The Pier-2 Arts Center, where you'll find artistic murals painted on the walls, and find figurines and other art installations like giant wire figure shapes and other artistic interpretations. This place is definitely heaven for all you instagram addicts out there, where the artsy murals make for the an eclectic #OOTD backdrop.
Once you cover the whole area, you'll find yourself reaching Takao Rail Museum. Rail fanatics would definitely love spending the afternoon wandering around and marvelling at these old trains that are no longer in use.
Come evening, opt to roam the night markets for delicious bites to eat or trawl through Xinjuejiang shopping district for trendy yet affordable fashion steals, before heading to see the Dome of Light at Formosa Boulevard Station. The Dome just so happens to be the largest glass work in the world that's made up of 4,500 beautiful stained glass panels. Soak up this spectacular sight and make sure to snap a photo or two before you move along!
Spend the remaining night here and go on a delightful night tour to see the city lighted up in all its splendour.
Duration of journey from:
Taipei to Zuoying: ~95 minutes (fastest route)
Day 5: Hualien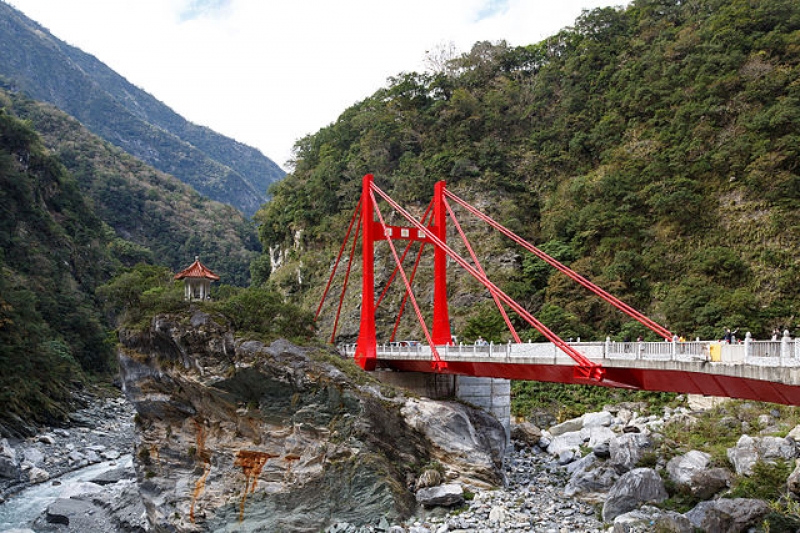 For Day 5, take the TRA from Kaohsiung to Hualien to experience the gems of nature that are iconic to Taiwan. We recommend starting bright and early and getting on the first train because the ride is about 4.5 hours. Do note that the first train departs at 7.21am! Spend the afternoon visiting the spectacular Taroko Gorge and its waterfalls, all of which make for the perfect photo backdrop. After which, head to Kuang Long Museum, which showcases a broad collection of Chinese jade. For a greater forage into nature, hikers and bike enthusiasts definitely have to hit Qixingtan Scenic Area and Nanbin park, which promises unique sights ranging from pebbly beaches and crystal waters to spacious cycling trails. You can even choose to go whalewatching – there is just so much to do and explore!
If you're looking for an adrenaline boost, head on down to the Xiuguluan River for a river rafting adventure. Ranked as the most popular rafting course in Taiwan, the river takes you through rapid waters and tumultuous currents, promising you a taste of thrill like no other!
Duration of journey from:
Kaohsiung to Hualien: ~270 minutes (fastest route)
And there we have it, a 5-day itinerary using the THSR and TRA. And within this five days, you'll basically get to see most of Taiwan's most iconic destinations and attractions, PLUS travel in style all the way from the North to South. There's really no better way to explore the country!
Day 1 (TRA)
Taoyuan – Taipei: NT66 (~S$3)
Day 2 (TRA)
Taipei – Banqiao: NT23 (~S$1)

Banqiao – Hsinchu: NT161 (~S$7.20)

Hsinchu – Taipei: NT177 (~S$7.90)

Total: S$(1 + 7.20 + 7.90) = S$16.10
Day 3 (THSR)
Taipei – Taichung: NT700 (~S$31.40)

Taichung – Tainan: NT650 (~S$29)

Tainan – Taipei: NT1350 (~S$60.30)

Total: S$(31.40 + 29 + 60.30) = S$120.70
Day 4 (THSR)
Taipei – Zuoying (Kaohsiung): NT1490 (~S$66.60)
Day 5 (TRA)
Kaohsiung – Hualien: NT705 (~S$31.60)

Hualien – Taoyuan (Airport): NT506 (~S$22.70)

Total: S$(31.60 + 22.70) = S$54.30
Total cost savings:  ~S$(3 + 16.10 + 120.70 + 66.60 + 54.30) – $125 = S$135.70 with the 5 Day Joint Rail Pass
3. Easily extend your stay with single trip passes
Thinking of extending your stay even further after seeing firsthand how there is so much to see and do in Taiwan? For those who are considering to spend more time here and hang around for just a bit longer, you'll be happy to hear that you can easily grab some of these single trip passes as well. These can be used to redeem free seat reservations too, as long as you request for them at the counter upon collection!
Get your single trip passes from Klook, where prices start from as low as S$1! Yes, a mere dollar! Bet you won't be able to find a better deal anywhere else; but if you do manage to find one, Klook will immediately refund you the difference. Choose to travel to and from Taipei to: Banqiao, Taoyuan, Hsinchu, Taichung, Chiayi, Tainan or Zuoying (Kaohsiung).
4. Take the opportunity to discover hidden gems along the way
Can't get enough? Take your Taiwan adventure one step further! Here are some lesser-known places to explore with your rail passes:
Dakeng Scenic Area, Taichung
Dakeng is an alluring hilly area containing sprawling grassy fields, as well as plenty of hiking and biking trails scattered across the terrain. Climb up Guanyin Mountain and be rewarded with a breathtaking view that you will never forget! Nestled deep within the mountains is also Guguan Hotspring, where you can relax those hardworking muscles with a dip into the relaxing hot bath.
Beitou Thermal Valley, Taipei
If you're planning to spend more time in Taipei, take a day trip to Beitou, where Beitou Thermal Valley or 'Hell Valley' is! Have you ever seen a volcano crater filled with natural, steaming hot water? It certainly is an incredible sight, and unlike anything you've ever seen. With temperatures that can go up to 100℃, bathing is unfortunately not allowed here. However, feasting your eyes on bubbly turquoise waters and curls of steamy mists emanating from this natural phenomena is more than enough to amaze you for sure!
Jingzaijiao Salt Fields, Tainan
The Jingzaijiao Tile-paved Salt Fields is another interesting place to check out in Taiwan. Dubbed Taiwan's oldest salt field, guests can have an in-depth look at the processes behind salt farming. The term 'tile paved' comes from the broken pieces of pottery farmers scatter across the fields as a base for salt crystal formation. This makes for purer and cleaner salt crystals without soil contamination. Try your hand at salt drying or pop by the nearby salt museum whilst you're here!
Yin Yang Sea, Nankang
From HSR station Nankang, one can take a 40 minute drive out to the architectural ruins at the edge of Keelung City, where you can let your inner hipster run amok. Explore the area for a panoramic, bird's eye view of the Yin-Yang Sea. A swirly blend of yellow and blue, the Yin-Yang Sea is located in the Gold Ecological Park Region, and the odd discolouration is said to be caused by chemical runoff from the nearby mining pollution. Do note that it's not recommended for anyone to go for a dip in these waters. This doesn't mean that you can't admire the sight from afar, though! A photo here would truly make a great 'gram pic too, don't you think?
And with all this talk about how to travel around to eat and shop for cheap, we haven't forgotten the most important thing – staying connected (without becoming victim to those crazy data roaming charges)! The solution: rent a portable 4G Wifi device for your convenience. Travelling with your buddies? No problem! In fact, this nifty little pocket device can connect up to 5 devices on the go. How awesome is that? If you're looking for a SIM card, Klook also offers different duration-specific 4G SIM cards that you can purchase and pick up from the airport from just S$13 a pop! Just select from 3,5,7 or 10 days, and you'll be all set.
5. Enjoy all the perks of having a THSR pass
Besides all of the above, there are a couple more perks that come with the THSR pass! If you dig getting to choose a seat (who doesn't?) then here's some good news for you. Did you know that you can make seat reservations at no additional charge on the THSR? To maximise your pass, make your seat reservations early by going to any High Speed Rail counter and request for one. Yes, it's that simple!
Klook Pro-Tip: One great benefit about being able to make complimentary seat reservations with the THSR pass is that should you be running late and be unable to make your train, you can easily go up to the counter and make a reservation for another timing – completely free of charge.
Other than FREE seat reservations, another tip is to fully prepare yourself for your adventure the moment you hop off by fully utilising the high speed rail's amenities. These include the complimentary charging points that are provided on the train, and even pre downloading all your maps and digital guides or preparing your routes and gathering other relevant information with the train's free WiFi services!
In addition to that, we also recommend saving time and money by having your meals onboard the train. To save yourself a bit of cash, make sure to grab one of these pocket-friendly Taiwan Railway Meal boxes, which are ready made lunches that are sold on a push-cart in the train itself or at the train stations. These are not only delicious, but also economical and filling; by settling your meals onboard, you can skip the fuss of looking for a suitable restaurant when you get off the train and head straight to your intended destination.
Klook Pro-Tip: Although the dining car services also sell drinks, you can opt to top up your water bottles at the water fountains that are at every station. Simply hop off, fill your bottles, and hop back on before the train starts moving again.
That's basically all you need to know about the THSR pass, so get ready to take on Taiwan by train! From famous must-see tourist attractions to unexplored hidden gems, delicious local eats to bustling shopping streets, there is truly something for everyone to enjoy – and on a budget too! Now, what could be better?
For added convenience, start off your holiday with these Taiwan Airport Carpool Transfers or Sedan Taoyuan Airport Transfers to get from the airport to the city. This is great for families for big groups! Imagine getting off the plane and hopping on straight to a smooth, private car ride into the city from only S$9. No waiting, no crowding and jostling with other tourists, and no hassle in dragging those luggages while navigating your way around as well.
P.S. Use the promo code "TZKLOOK5" to get an additional US$5 (~S$6.50) off your rail passes and activities. Do note that this is only valid for first-time Klook users! Indeed, booking your travel experiences has never been simpler – with Klook, you can have an array of in-destination services at your fingertips, making travel planning both effortless and convenient. In addition, with a Best Price Guarantee, Klook pledges to refund you the difference should you find the same travel experience elsewhere at a better price. So what are you waiting for? Get Klooking for your most stress-free travel planning experience yet!
---
Brought to you by Klook.