Choosing a wholesome activity for kids can be difficult nowadays. Not only does playtime have to be fun, parents and guardians would also want the activity to be value-adding to the kid.
If you feel like you have already been to every kid-friendly place in Singapore, and simply can't think of a novel place to bring your kids to for the next outing — look no further than KidZania Singapore!
And GUESS WHAT? To make your KidZania Singapore experience EVEN sweeter, we've got a
special promo code
for all you TripZilla readers! Simply
enter the online promo code
<KZTZ10>
to
enjoy 10% OFF
usual Adult and Kid ticket prices!
Book online from now till 30 Sept 2017 and kickstart your Kid's learning adventure right now!
P.S. To entice you even further, KidZania Singapore has a special KidZ & Tech festival showcasing science and technology-related activities till 10 September! From building their own robots from recycled materials, trying out drones, to cashless transactions, wireless printing and more, your Kids can have fun while understanding the wonders of Science and Technology in our daily life.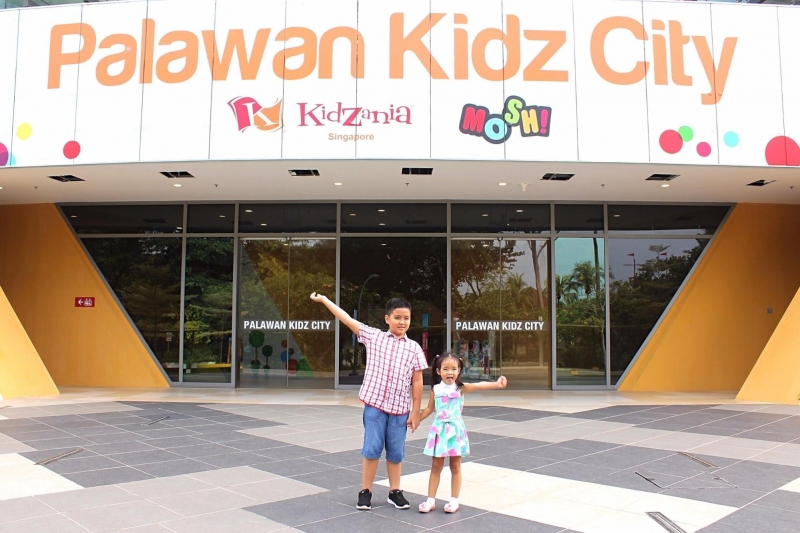 At KidZania Singapore, playtime gets reinvented as kids get to try out and role play different "jobs" of their choice. In addition to helping them discover their passions and interests, kids will also get to hone practical skills such as managing responsibilities, building confidence and learning the value of money!
1. Kids learn about responsibility, decision-making, financial literacy and more!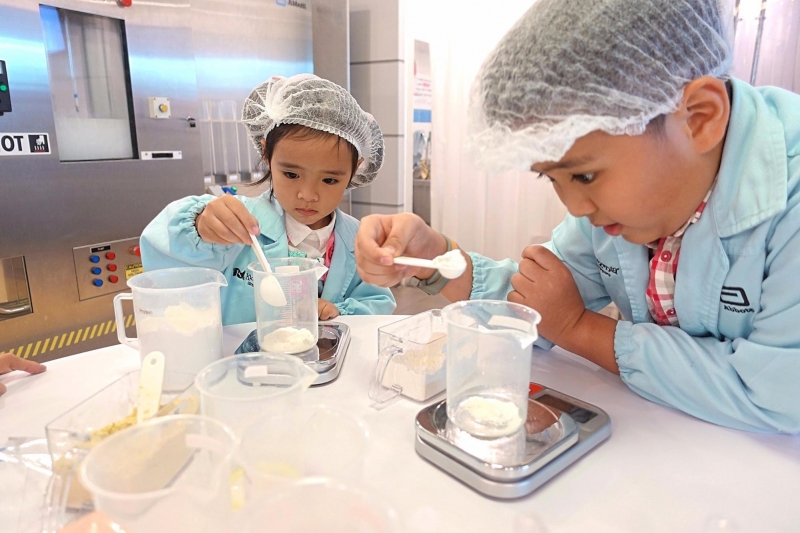 At KidZania Singapore, kids are given the freedom to make their own decisions completely. Did you know that the entire City of KidZania Singapore is built to be kid-sized, to make it kid-friendly and allow kids to feel "bigger"? This helps influence kids to be more independent and responsible! From the moment they step into KidZania Singapore, they are offered a plethora of choices — from deciding what kind of jobs they want to tackling how they want to manage their money, all while thinking and managing these options on their own!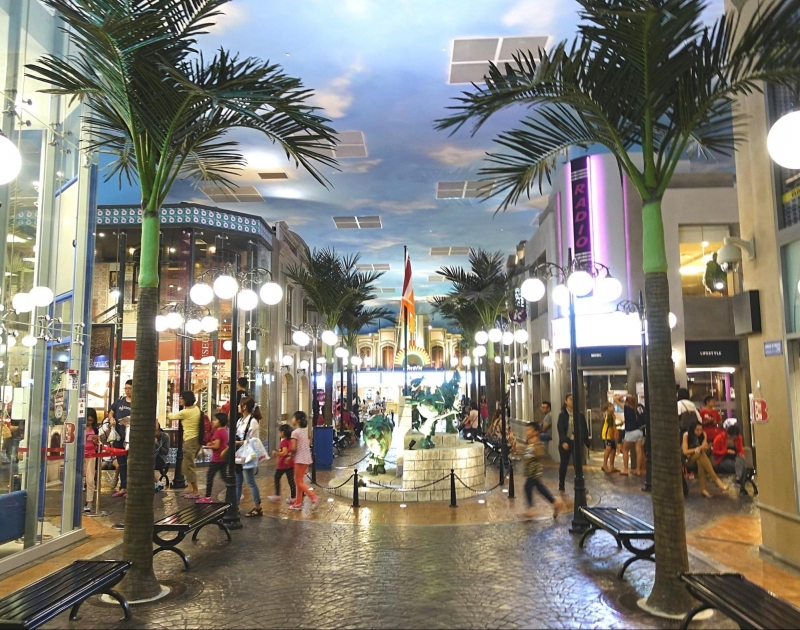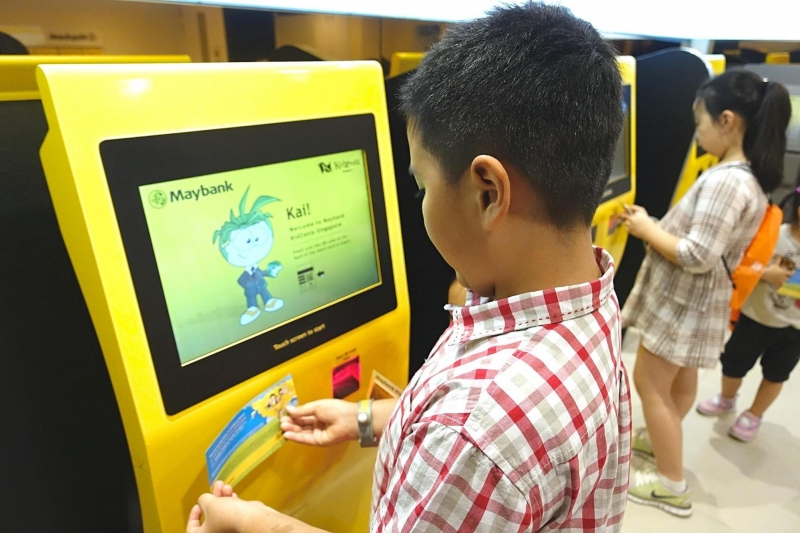 Kids are given 20 kidZos and a bank card with 30 kidZos, which is the currency of KidZania. The kids call the shots on how they want to use the money, be it to spend on activities and goodies or save up their dollars! Thus, kids can learn about financial literacy and the value of money when given the freedom to manage their own expenditure.
The Bank enables kids to deposit their kidZos and they can even choose to open an account. Additionally, ATMs and iKiosks are available throughout the City where kids can check their balance.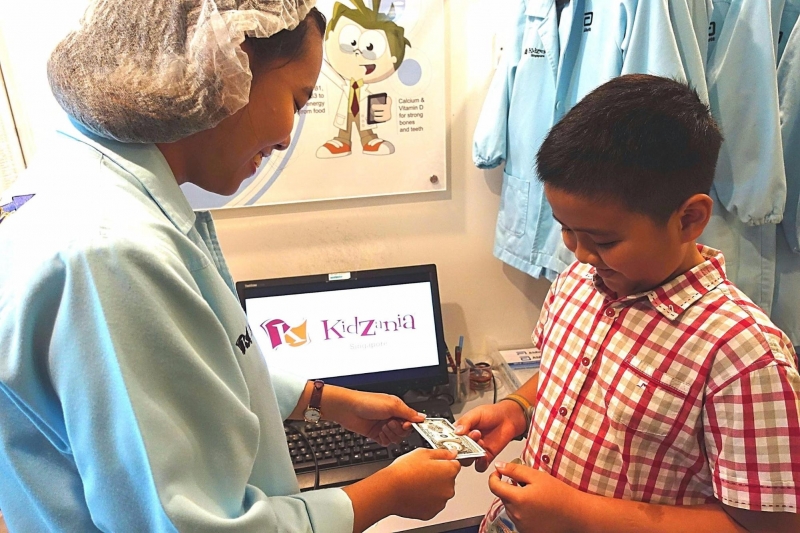 After earning valuable kidZos from activities, kids can also go shopping at the Department Store! Parents are not allowed inside though, because after all, the kids are supposed to be independent. As such, kids will have to be accountable and take responsibility for their spending actions. Talk about financial woes! This lesson is indeed precious. We can't think of a better way to teach kids the significance of money, than learning it for themselves!
Kids also learn important skills such as time management skills, as each job requires them to complete their assigned tasks in a given time. To successfully complete it on their own must surely be daunting especially if it's a position with the Courier Service for example, where kids have to navigate the streets to deliver their parcels. With little challenges like these, kids learn to manage time, stress, and develop problem-solving skills as well!
For some jobs that have long queues, kids also learn the value of patience and tolerance. Or when they have to do something else to better maximise time, kids also learn how to deal with change. Hence "living" in KidZania city definitely allows the kid to master important skills that can help them to adapt to and overcome life's challenges in the future.
2. Kids discover what they are passionate about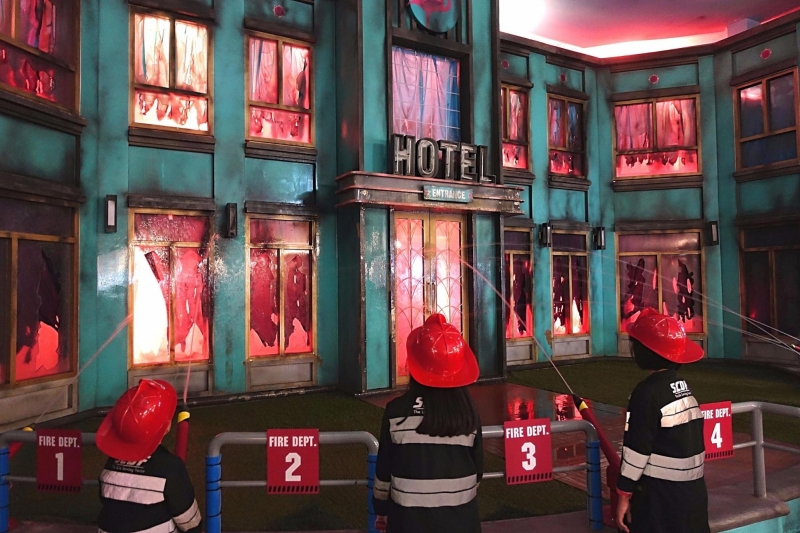 What is your kid passionate about? Apart from intending to foster a sense of responsibility and independence at KidZania Singapore, one other essential goal also includes helping young minds discover what their passions are and where their interests lie. Like how it is important for kids to be exposed to a wide range of activities at a young age, which leads to them gravitating towards a particular passion later on in life, KidZania Singapore similarly offers that chance for kids to start thinking about their career aspirations from young.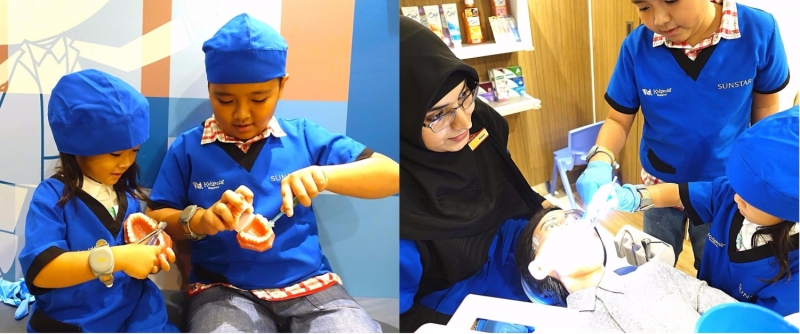 For example, if they're interested in being a dentist in the future, the experience would allow them to have a good glimpse into what dentists do on a daily basis. From learning about good oral hygiene habits to administering care for a dummy patient, the hands-on experience definitely opens their eyes to their potential career as a dentist!
Now that they are able to get a sneak peek into what their ideal jobs could be like in the future, as well as gain "experience" in other jobs, kids are able to re-evaluate their likes and dislikes more effectively. From a passion for arts and performance to sports and even helping others and serving the community, KidZania Singapore offers each kid a unique experience that will inspire and influence their future choices!
Tempted to bring your kids to KidZania Singapore already? We've got better news for you.  Exclusive to TripZilla readers only,
enter the online promo code
<KZTZ10>
to
enjoy 10% OFF
usual adult and Kid ticket prices!
What are you waiting for? Book online from now till 30 Sept 2017 and treat your kids to a fun day of non-stop learning and exciting activities!
3. Kids get to experiment and try out different occupations
As mentioned, the best part about KidZania Singapore is that kids can afford to try out a wide array of career options. To get a taste of different potential jobs in such a short time is definitely a luxury that we as adults don't have.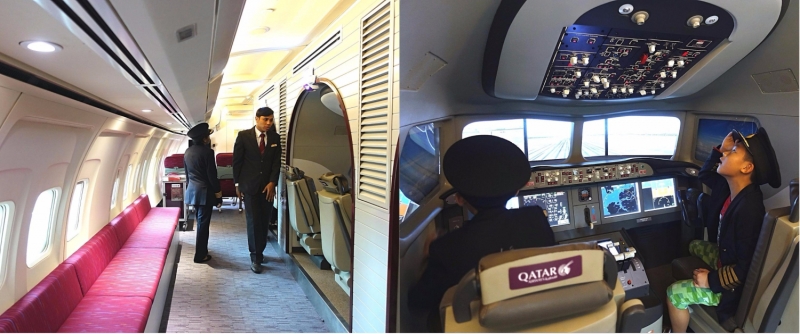 The jobs in KidZania Singapore are as real as they can get too. Kids and adults definitely won't be able to believe their eyes when they see a full-wing Boeing 737 airplane built with 6 flight simulators, for kids training to be a Pilot or part of the Cabin Crew!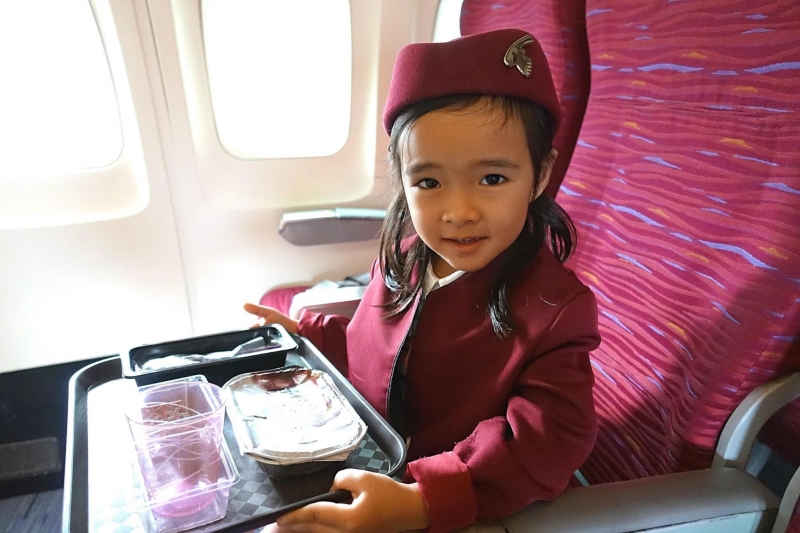 Parents get to role play as Passengers while the kid simulates their duties as the Cabin Crew! It offers the kid an alternative perspective as well, since they are the ones offering their service instead of being seated as they usually are on flights.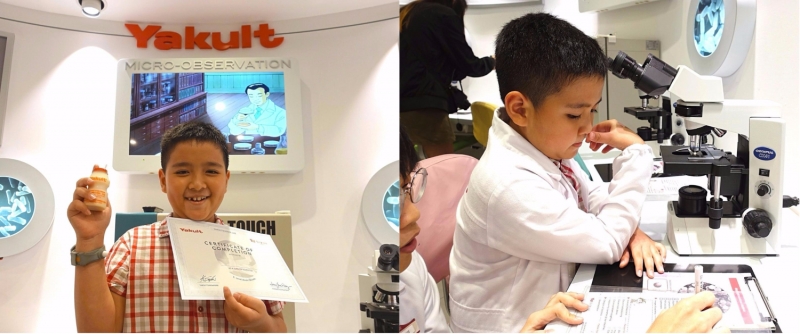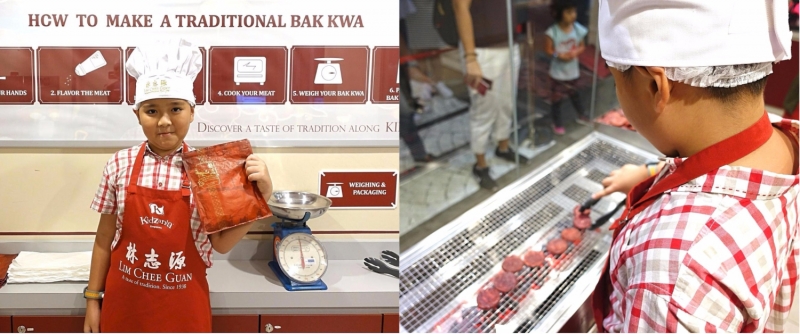 According to different interests, kids can also get to pick from many exciting job roles that showcase brands which are familiar to them, making the whole experience as authentic as possible.
4. Kids gain confidence & build character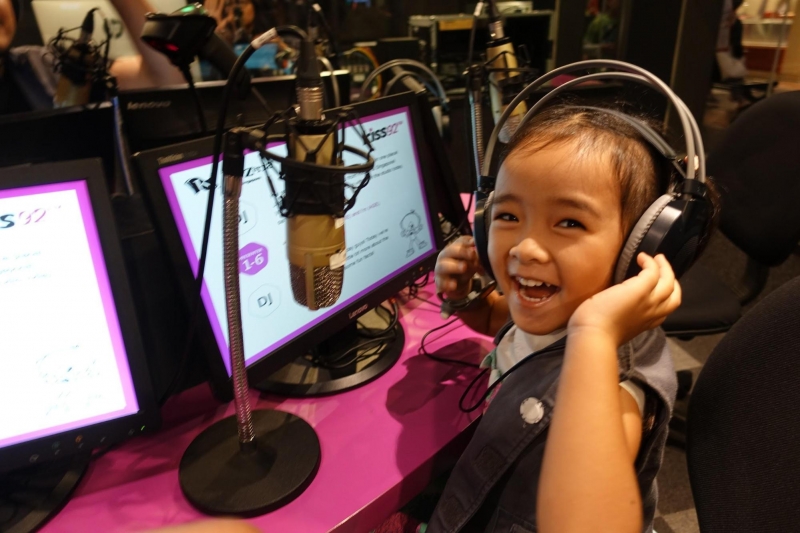 At KidZania Singapore, playtime can also let kids build their confidence. The young ones take on performing roles, knowing that their parents and guardians are cheering for them in the audience, such as being a Radio Presenter, Trainee Model, Actor or Actress at the Acting Academy and Performer at the City Clock! Your budding little thespian or fashionista will surely love doing the fun acts and dances, or modelling their own handpicked outfits!
Being a Radio Presenter, for example, helps them to nurture their conversational skills as they speak to a large audience and also fosters teamwork amongst them as they work together to produce a great show! By providing them with a platform to speak and the freedom to say anything that's on their mind, it also helps to boost their confidence and allow them to voice their own opinions.
5. Kids develop useful & practical skills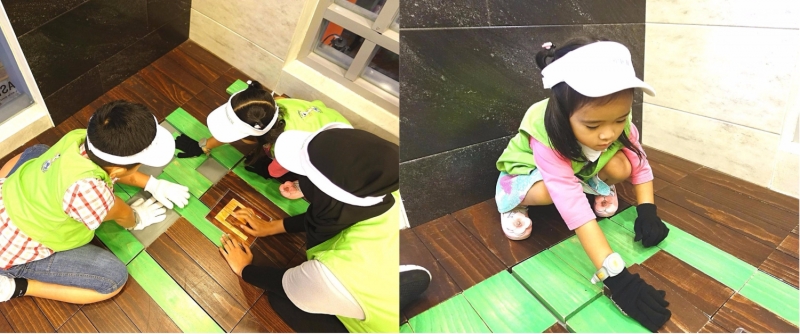 With positions such as Eco-Flooring Design Consultant, Pizza Chef, Window Washer or even  Photojournalist, you will be surprised at what your kids will pick up from their "jobs" at KidZania Singapore. You can now harness their new practical skills and they can become your assistant in the kitchen or your little helper while cleaning up!
What's so unique about KidZania Singapore?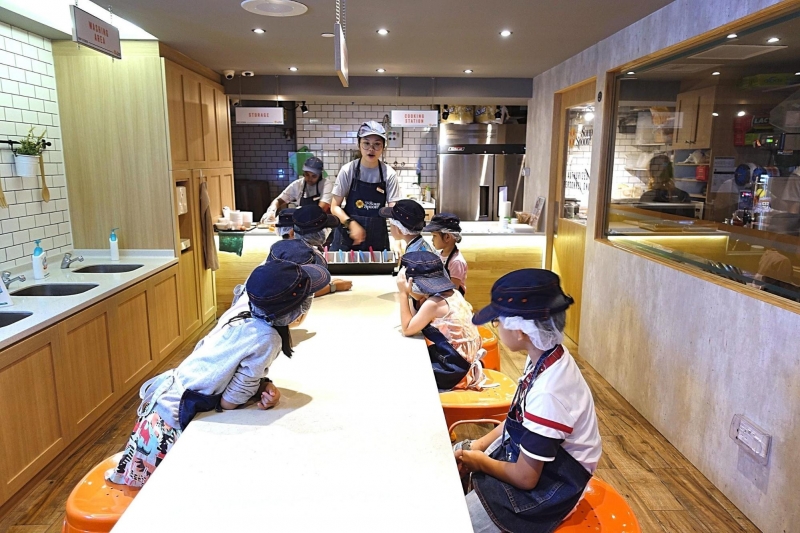 In comparison to other KidZanias around the world, KidZania Singapore is unique as it includes 19 local brands such as Camp Challenge, EVORICH, The Learning Lab, The Soup Spoon and Lim Chee Guan. The use of local brands create a familiar environment that helps to make the reality in KidZania Singapore more authentic, and also showcases to overseas guests our unique culture.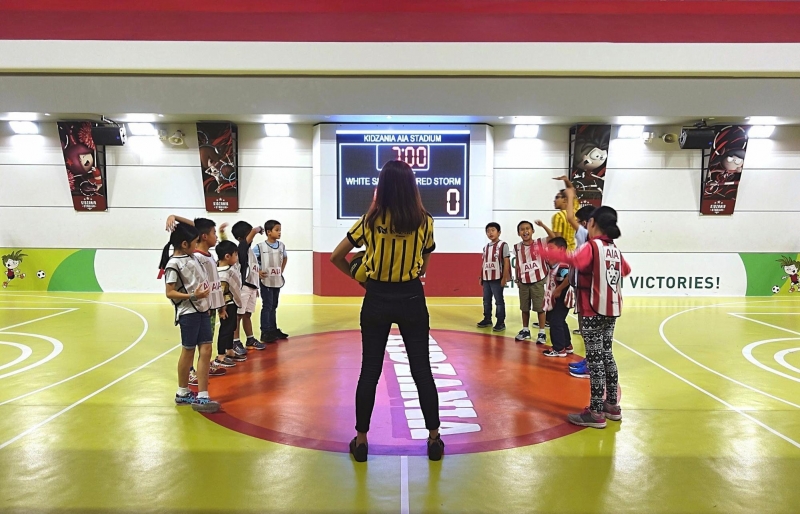 Moreover, KidZania Singapore is one of the few Cities that has a Stadium and Mountaineering School! It is also the first KidZania in the world to house a full-wing fuselage of a Boeing 737 and the first to be located on an island resort (Sentosa)!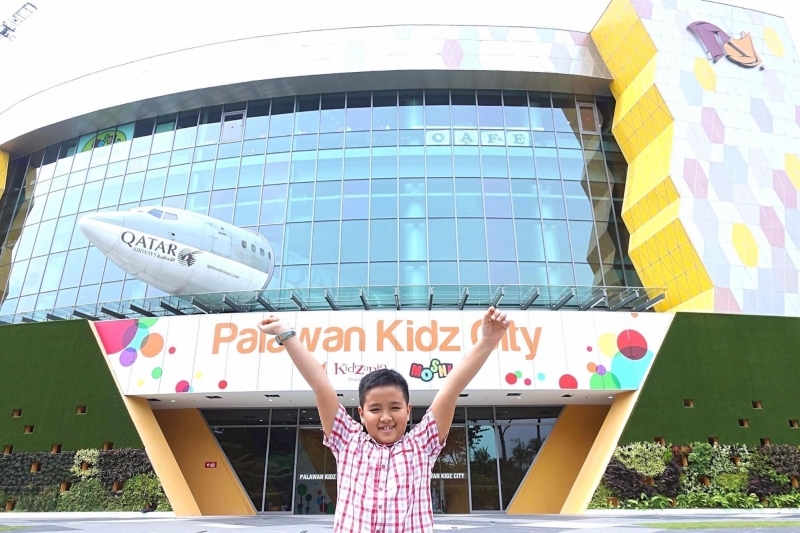 So no matter what your kid decides to be —  KidZania Singapore will surely help your little ones take their first steps to realising their dreams! Big dreams most definitely start here!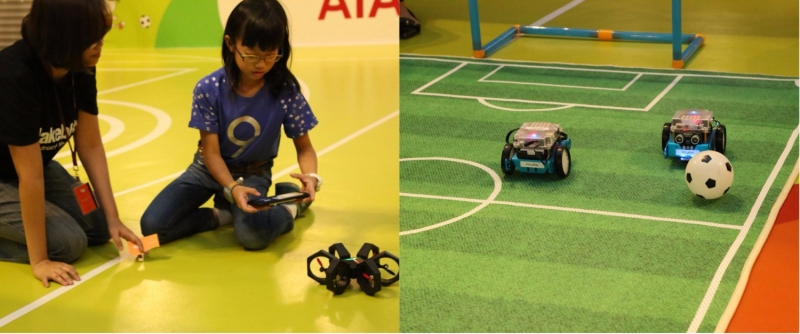 In addition, KidZania Singapore has tons of NEW activities available from now until 10 September! As the advancement in technology progresses so rapidly in our fast-paced society, these technology-related activities will definitely be educational yet enjoyable for kids of all ages.
They'll get to explore the futuristic world of coding with robots and drones, make simple machines out of recycled materials, experience cashless transactions, try out wireless printing, and more!
---
Brought to you by KidZania Singapore, Big Dreams Start Here!