Due to its relatively northern location, Eastern Japan experiences heavy snowfall during winter, transforming its landscape into a magical wonderland! With its unparalleled scenery and treasure trove of unique experiences, it's no wonder why Japan's winter is lauded as one of the best in the world. Despite the cold and shorter daylight hours, there are plenty of exciting activities to enjoy during this season. Planning a winter trip to Japan soon? Make sure you don't miss out on these amazing blessings in Eastern Japan, just a short trip from Tokyo:
1. Snow Scenery
Eastern Japan's scenery is beautiful all year round, but it looks exceptionally beautiful in winter when blanketed in a layer of white. Visit these places to experience Japan's postcard-perfect snowy landscapes!
Snow Monsters
Definitely a sight to behold, snow monsters – or Juhyo – are accumulations of frost on massive trees at the top of mountains. These natural formations occur at high altitude as layers of ice crystalise on top of each other, swelling in size to appear like odd-shaped monsters in the snow! You'll be able to find them at many locations, such as Mount Hakkoda and Moriyoshiyama, but the most famous spot to view these wonders would be at Zao Onsen, where the snow monsters are illuminated on certain nights to give them an exceptionally eerie look!
Tadami River Bridge
A famous viewpoint for photographers, tourists, and locals alike, the Tadami River Bridge is a 174-metre long arch railroad bridge stretching across the Tadami River. Nestled amongst a stunning wintry forest, the bridge offers a picturesque view of the snow-covered trees that extend into the horizon. And if this isn't breathtaking enough, you'll even be able to see a reflection of the bridge in the still waters on a clear day. It's certainly worth the trip down!
Boat Rides
For a different perspective of the luscious scenery, why not take a boat ride out into the clear rivers of Eastern Japan? Some popular favourites include the spectacular Mogami River Valley in Yamagata, and the Geibikei Gorge of Iwate. During the winter season, both boat rides feature a special clear roof and heated kotatsu blankets to admire the natural landscapes while staying warm inside.
Morgenrot
Stemming from the German words for morning (morgen) and rot (red), morgenrot is a phenomenon that occurs when the rising sun shines on white, causing a reddish tinge on the snowy mountain caps. This picturesque sunrise is one of the many stunning sights you can expect from Eastern Japan, and definitely a worthwhile experience you won't forget!
Travelling to these stunning viewpoints need not be a hassle. Enjoy winter time in Tohoku to the fullest with these convenient day tours offered by the JR Sightseeing Tour Bus!
You won't have to worry about navigating the unfamiliar locations, nor driving through the terrain in snowy conditions. On top of that, the tour buses feature a multilingual audio guide to further complete your travel experience in Eastern Japan!
Choose from these amazing tour routes that'll take you to view Japan's stunning scenery!
The Silver-White Snow Monsters of Hakkoda (Aomori Prefecture)

The Snowfield of Ipponzakura and Koiwai (Iwate Prefecture)

The Superb View of Zao's Snow Monsters (Yamagata Prefecture)

A Winter Experience at Cape Nyudozaki and the Ogre-like Namahage Deities (Akita Prefecture)
As the tours only run during the winter season, please check the operation dates HERE. Reservations can be made online in English from one month prior to departure.
2. Animals
In the tropics of Singapore, we don't often get to see animals frolicking around in real snow. For avid animal lovers, getting up close and personal with some of these animals is definitely an experience for the bucket list. Here are some places you can visit on your trip to Eastern Japan!
Zao Fox Village
Zao Fox Village is home to over a hundred Japanese Ezo red foxes, roaming around freely in their natural habitat. While you can visit the zoo during other seasons, a trip during winter is especially rewarding as the foxes grow a thick layer of fur to keep themselves warm. You'll even get a chance to hold and feed them!
Snow Monkey Park (Nagano)
The Jigokudani Monkey Park is inhabited by Japanese Macaques, otherwise known as snow monkeys. Just like us humans and our love for onsens, these monkeys enjoy keeping warm during winter by taking a good long soak in the park's natural outdoor hot springs. Head over to catch this curious sight and watch the dexterous snow monkeys interact with each other!
3. Kamakura Snow Hut Festival
The Kamakura Snow Hut Festival is an annual festival that transforms Iiyama City in Nagano Prefecture and Yokote City in Akita Prefecture to a carnivalesque celebration. Featuring amazing fireworks displays and an array of fun activities, the festival shines the spotlight on the igloo-like snow huts, known as Kamakura, and is a must-see if you're in the area!
The Iiyama Snow Hut Village is open from end-January until end-February, and you can experience dining inside a snow hut, feasting on Noroshi Nabe – a traditional Japanese hot pot filled with delicious mushroom, vegetables and pork. The Yokote Kamakura Festival springs to life on the 15th a 16th of February annually, and here you can even experience building your own Kamakura snow huts! In addition, the Yokote Festival features mini Kamakuras which are illuminated with candles at night, creating a fantastic atmosphere.
4. Snow Activities
Due to the high snowfall during Eastern Japan's winter, you'll be able to enjoy many snow activities such as skiing, snowboarding, snowshoe trekking, fat-biking, and many more! With the many ski resorts available, you'll certainly be spoilt for choice.  
GALA Yuzawa Snow Resort
Conveniently connected directly to a shinkansen station, the GALA Yuzawa Snow Resort is a mere 75-minute bullet train ride from Tokyo. You can come empty handed and enjoy fun in the snow! The resort offers breathtaking views as well as a plethora of courses and snow activities, be it skiing, snowboarding or even kanjiki tours – traditional Japanese snowshoe trekking. JR East Pass holders can enjoy special discounts at GALA Yuzawa!
Hakuba
Hakuba Valley is one of the most popular places in Nagano for tourists and locals to enjoy snow activities in their famous powder-like quality snow. At the heart of the amazing mountain ranges of the Japanese Alps, the area has ten ski resorts, each with their unique terrains for varying levels of experience.
Iiyama
Another convenient place to explore for snow activities would be the Shinetsu-Shizenkyo Activity Center, located next to the Iiyama train station. Check out the Shin'etsu-Shizenkyo Activity Centre's website for information on the activities offered and rental bookings of equipment! You can rent snow wear and equipment like snowshoes and fatbikes (bikes with fat tyres that make it easier to use in the snow).
5. Onsens
A trip to Eastern Japan isn't complete without a relaxing soak in one of the many onsen hot springs. During the winter season, the outdoor onsen is a highly recommended experience, where you can enjoy the soothing warm waters while having the refreshingly cool winter air caress your face.
Ginzan Onsen
Famed for its exceptionally beautiful winter atmosphere reminiscent of a magical Studio Ghibli movie, the Ginzan Onsen is an onsen town area in Obanazawa in the Yamagata Prefecture. With traditional wooden buildings blanketed by the brilliant snowfall, it is no wonder why Ginzan Onsen is a top tourist attraction of Eastern Japan during the winter season!
Nyuto Onsen
Hidden deep in the snow-clad mountains, Nyuto Onsen is a cluster of seven onsen ryokan (onsen hotels) that offer an escape from the hustle and bustle of the city. Besides their scenic location and the luxury accommodation they offer, what's unique about Nyuto Onsen is that they're one of the only onsens in Japan that offer mixed gender hot springs, on top of the typical gender-segregated ones!
Echigo-Yuzawa Onsen
Echigo-Yuzawa Onsen may be a familiar name to some, as it was used as the backdrop of Yasunari Kawabata's Nobel Prize-winning novel "Snow Country". This historic onsen town is located just over an hour away from Tokyo, and also offers some opportunities for snowboarding and other winter sports. Just imagine having a relaxing hot soak to loosen your muscles after a long day of snow activities – doesn't that sound like pure bliss?  
Shirahone Onsen
In Japanese, "shirahone" translates to "white bones", reflecting the nearly opaque milky white waters of Shirahone Onsen. This onsen village is nestled in a valley in the Northern Alps of Japan by the Yugawa River, which is believed to have natural healing properties. Visit Shirahone Onsen to enjoy the outdoor baths while taking in the stunning mountain landscapes surrounding you!
If you're looking for a comfortable place to stay that is not only affordable but convenient, the JR East Group operates a 4-star Metropolitan Hotel chain, and 3-star Hotel Mets chain all around Eastern Japan!
All of these hotels are located within a short walking distance from major JR stations, with some branches being connected directly to the train station! You won't have to go through the extra hassle to get to your accomodation, which frees up time to do more activities and visit more places while on holiday.
For a full list of the JR East hotels, check out the Metropolitan Hotels listing and Hotel Mets listing. Planning a trip to Japan has never been easier!
6. Food
Last but not least, the winter season is the perfect time for some delicious Japanese food! Here are two of our top picks that'll complete your travel experience in Japan:
Seafood
Surrounded by the ocean, Japan boasts fresh and gourmet seafood dishes, ranging from delicious crab delicacies, to the ever sought-after salmon sashimi and variety of sushi. Undoubtedly, these popular dishes are a must-have when in the country. But why not tantalise your taste buds with other unique seafood dishes as well? Some local favourites include fugu (pufferfish) and ankou (anglerfish), that can be cooked according to traditional recipes as well as modern versions to suit your preferences!
Hotpot / Nabe
In the cold winter, a strong and simmering bowl of delicious broth will definitely keep you warm and toasty in spite of the weather. Enjoying Japan's distinct hot pot is thus a great way to top off your winter experience! Different regions in Japan each have their own unique take on the popular dish, such as the speciality Kiritanpo in Akita, or the Senbeijiru in Hachinohe. Get your stomachs ready for a feast!
There are just so many exciting things to do when you're in Eastern Japan! Planning your vacation may be daunting at first, but getting a JR East Pass will definitely quell some of your travel worries.

Two different passes are available, which cover your rail travel in the Tohoku Area, as well as the Nagano and Niigata Area respectively. Purchasing a pass will allow you to enjoy unlimited rail travel in these regions, for an affordable one-off price that guarantees overall cost savings!
For even more cost savings, the JR East Pass exclusively offers about 1000JPY off if purchased from overseas travel agents, as compared to purchasing it in Japan. Contact any one of the travel agencies listed below to purchase your JR East Pass, and kickstart your magical journey to Eastern Japan this winter!
As trains may get full during peak travel seasons in autumn and during the holidays, reserve your seats early to avoid disappointment. After purchasing a pass, you can make seat reservations online on the JR East Website up to one month before your trip!
JTB
Tel: 6595 0600
Website (Singapore)
Website
(Philippines)
Website (Malaysia)
H.I.S.
Tel: 6222 1230
Website (Singapore)
Website
(Philippines)
Website (Malaysia)
Wendy Tour
Tel: 6225 8324
Website
---

Azza Travel & Tours 
Tel: 6292 7110
Website
Centour Travel
Tel: 6344 3492
Website

Changi Recommends 
Tel: 6701 1185 
Website

Euro Asia Holiday
Tel: 6339 9133
Website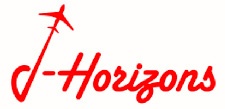 J-Horizons (Malaysia)
Tel:+60 (03) 2161 0922
Website
---
Brought to you by JR East (East Japan Railway Company)