People who say they don't like travelling are either lying, or are simply overwhelmed by the endless details and meticulous preparations required. Everyone gets a hit of pre-travel jitters – we're always worried to have forgotten something, or anxious that things will go wrong. Still, that anxiety should certainly not stop you from having a well-deserved vacation.
Instead, all you need is this ultimate pre-travel checklist, and you are good to go! If you complete these 10 things, rest assured that you're well prepared for the trip and go worry free.
As you are preparing for your trip, also check out what's available on
iShopChangi
,
Changi Airport's online duty-free retailer, and shop up to 30 days ahead of your flight! Suss out the best bargains and enjoy massive cost savings on your favourite items, and discover new and useful travel items. Furthermore, shopping online gives you the luxury of time and convenience; you don't have to physically canvass the shops, and rush to your gate afterwards. Check what's on sale at
iShopChangi
now!
1. Ensure that your travel documents are in order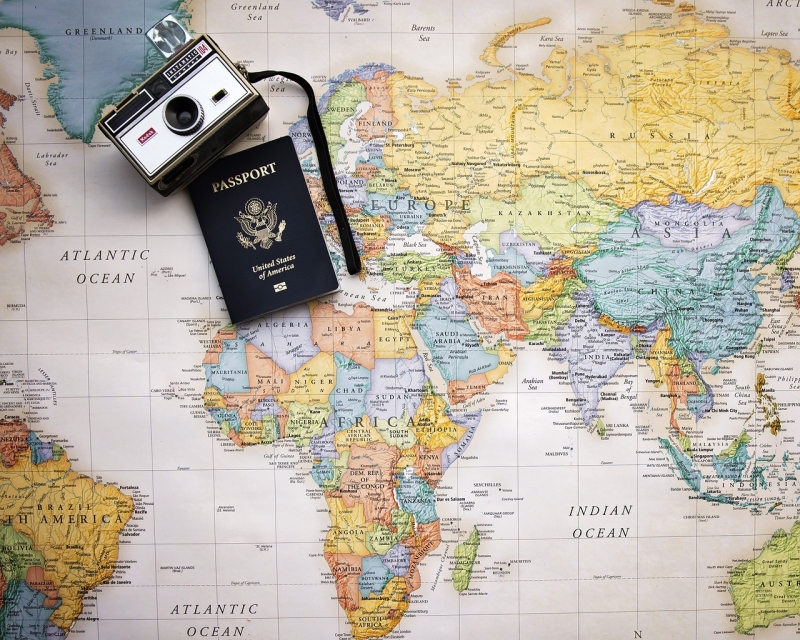 Above all things, your travel documents are the most fundamental elements of any travel. As you are preparing for your trip, make sure that your passport is valid, you have applied for any necessary visas, and your transport and accommodation bookings are for the right date and time. Keep these official documents and reservations in a designated pouch, and double check that you still have them before you leave any location. In addition, be mindful not to hand your passport to any strangers or leave them out of your sight. It is your ultimate lifeline!
2. Buy a suitable travel insurance plan  
The importance of buying travel insurance cannot be reiterated enough, so be sure you have it checked off your list! Indeed, when things go smoothly, spending on insurance may seem like a waste of money. However, you don't actually want things to go wrong, do you? Do your research on the plethora of travel insurance plans available – there are the basic plans, but also more extensive ones that cover outdoor activities and cancellations due to bad weather. Choose the plan that is most appropriate for your travel itinerary, and get yourself covered!
3. Set aside your budget ahead of time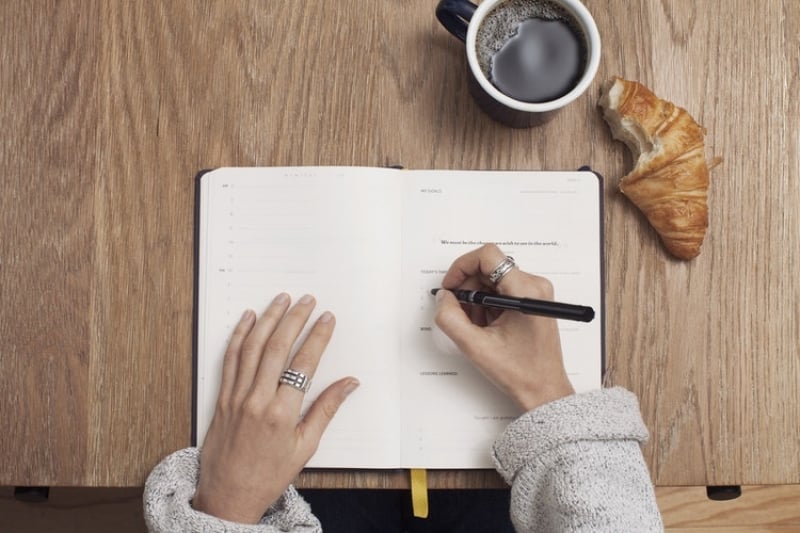 We all wish we had a fountain of wealth, an unlimited stash of cash for us to spend at whim. Unfortunately, the reality is that most of us have to plan our exciting holidays in advance, and then delve into the nitty-gritties of our finances. Allocate a proportion of your savings for your trip, and then start planning your budget. How much are you willing to spend on flights, accommodation, and activities? Depending on what kind of traveller you are, your priorities while travelling will differ, and translate into the budget you set aside for each component. While it does not have to be absolutely accurate, it helps to have a rough idea of how much you are going, and willing to spend. Otherwise, you might be caught completely off guard when you're actually abroad!
While you're planning your budget, also remember to set aside money for your shopping spree at
iShopChangi
, the airport's tax-free online portal! This virtual shopping paradise consolidates more than 11,000 items across seven categories – regardless of retailer or airport terminal, you have seamless access to all of them here. All you have to do is
Click & Pick
: with a
click
of your mouse, you can select your desired items from
iShopChangi
, then
pick
them up from the Collection Centre at your respective departure terminal. It's that easy!
Purchases can be made online from as early as a month's time or as late as 18 hours before your flight. Members of Changi Rewards (the airport's loyalty programme), will also earn rewards points for every dollar they spend on iShopChangi and enjoy exclusive member discounts and promotions. What a win-win!
From now until 31 July 2018, enter the promo code 'TRIPZILLA5' when you cart out to enjoy S$5 off your purchase (minimum spend of S$50)!
4. Activate your credit card for overseas use
No matter how meticulous you are with planning your budget, you should still be prepared for unforeseen expenditures – it could be an emergency, wanting to dine at a fancy restaurant for a change, or even just splurging on some shopping. Remember to set aside a reserve of extra cash, as well as activate your credit card for overseas use in advance. All it takes is a simple phone call to your bank! Of course, you should exercise prudence when you're travelling; but it's always better to have access to you finances, rather than be stranded without a penny.
5. Make sure your carry-on baggage has no prohibited items  
One of the most frustrating experiences in an airport is to be stuck in a long line, especially if it is because the person in front of you keeps failing their bag-check. So don't be that person! Airports signpost their baggage restrictions in advance of the check, and the information can also be found online – so there's really no reason why you shouldn't know what is or is not allowed. As a rule of thumb, make sure your liquids are kept in containers no larger than 100ml, and you don't have substances that are toxic or flammable. It's not that hard to follow!
Instead of fussing over small, 100ml bottles of skincare, keep fresh on board with the Estee Lauder Stress Relief Eye Mask instead! iShopChangi features retailers across seven categories such as beauty and skincare, and has a variety of products that can be packed into your carry-on. While you're thousands of feet up in the air, apply these pre-soaked masks under your eyes for a quick perk-me-up and dose of tender loving care. You'll exit the flight as fresh as a movie star, and be all ready for the holiday of your dreams. Since iShopChangi is a one-stop platform for tax and duty-free shopping, you will also enjoy massive cost savings on all products that you purchase. For one, this mask retails for S$41.90 on the platform, while you would have to fork out S$48 for it at a regular beauty store.
To make things even better, enjoy a 10% discount off all beauty products from The Shilla Duty-Free Shop when you purchase them from iShopChangi (minimum spend of S$250) from now to 31 May 2018. Have a blast during this Shilla Mega Beauty Festival, and enter the promo code 'SHILLAFEST10' when you check out to save up to S$50 per transaction! Use this opportunity to get your hands on top sellers like the travel exclusive SKII Facial Treatment Essence Deluxe Duo Set (S$370) and other amazing beauty products. The more you buy, the more you save!
6. Pack clothing suitable for the weather and culture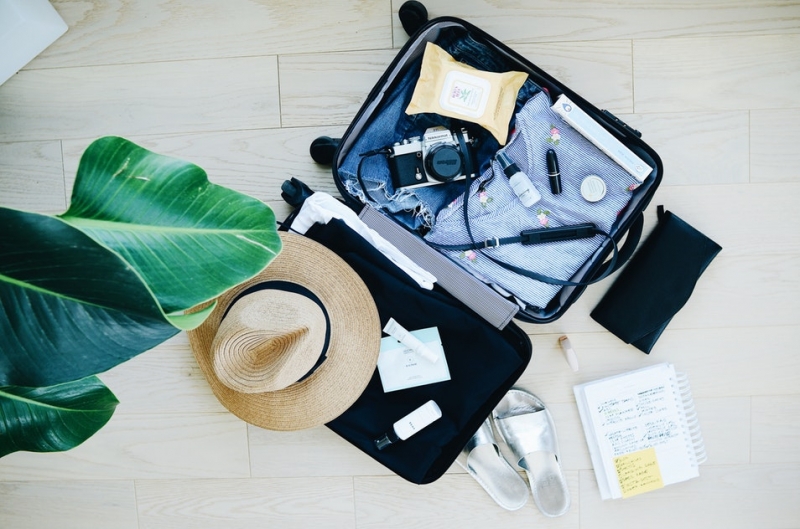 To bring, or not to bring, that is the question. We are constantly plagued by the perennial problem of deciding what clothes to take with us while on vacation, and it never seems to get any easier. Still, there are things you can do to ensure that you have the right quantity, and quality of clothes – research on the climate and weather conditions for your travel period (based on previous years), and learn about the respective cultures and customs that you should adhere to. Certain items can be also be reworn multiple times, so get creative and jazz up your outfits to mix and match. Avoid under– or over– packing by planning a daily outfit schedule, and keep track of your clothes through that.
7. Remember your electronics!
In the last packing-related reminder, don't forget the most important category of them all – your electronics! With the advent of technology and our growing reliance on all things digital, we cannot miss out on taking our favourite gadgets along with us. Not only do they provide us with endless entertainment, but they also serve as a convenient and environmental way of retrieving our travel bookings. Just remember, while we're on holiday, it's also important to disconnect to connect – make sure you live in the moment and not just see the world through your screen.
Sometimes, it can be a real hassle to bring electronics abroad; you have to pick the right adaptor, and bring enough power plugs to ensure that your devices can remained well-charged. Well, you no longer have to fret over the nitty gritty of adaptors and power-strips.
iShopChangi
is home to a massive array of products, including innovative contraptions that make travelling so much easier!
For one, they include products such as the Mogics Bagel, a Travel Power Strip from We The People. It is sleek, portable, has multiple USB charging points and adaptor heads; who knew that such a device existed? Furthermore, enjoy cost-savings when you purchase this from iShopChangi at S$59.90, instead of its original retail price of S$64. You get to save money, and discover this revolutionary gadget! You probably would never have chanced upon it otherwise.
In addition, iShopChangi also includes other electronics retailers like Sprint-Cass, which offers a whole range of premium, trendy cameras and equipment. If you're looking for the next best handy camera, look no further!
This SONY DSC-HX90V is a compact camera that packs a real punch – while it is the world's smallest camera, it also possesses a 30x Optical Zoom and retractable view-finder! On top of this, the camera's wifi connectivity allows you to transfer and upload your viral travel shots to social media in no time. When you buy this on iShopChangi, you get to pick up this sleek beauty at a discounted price, AND walk away with a free Nakamichi SH117 Bluetooth Earphones (worth S$ 93). Don't miss out on this amazing deal!
With the centralised process at iShopChangi, you can purchase items from retailers across different terminals with just the click of a button. Remember to use the promo code 'TRIPZILLA5' when you cart out to enjoy S$5 off your purchase (valid until 31 July 2018). Thereafter, enjoy the convenience of collecting your items at a single location (iShopChangi Collection Centre). In addition, if you don't want to take your items abroad with you, iShopChangi offers complimentary home delivery service within Singapore for selected beauty and electronics products (minimum spending of S$380). Shopping has never gotten easier than this.
8. Learn key phrases from the new language
Annyeonghaseyo! For the uninitiated, that means 'hello' in Korean, and is one of the most basic greetings to have in one's repertoire when visiting this vibrant country. No matter where you're headed, it would certainly prove helpful to know key phrases from the local language; simple terms like 'hello', 'thank you', 'sorry', 'I don't understand' would help, but it would be even more useful to learn the proper pronunciations of destinations and the local name of your accommodation. Not only will this show respect to the country and its language, but it will also foster more effective communication when you're asking for directions. Furthermore, the multitude of language-learning apps that can be readily downloaded on your mobile devices makes being a polyglot easier than ever before – there's no reason for you to not give it a shot!
9. Plan the route from the airport to your accommodation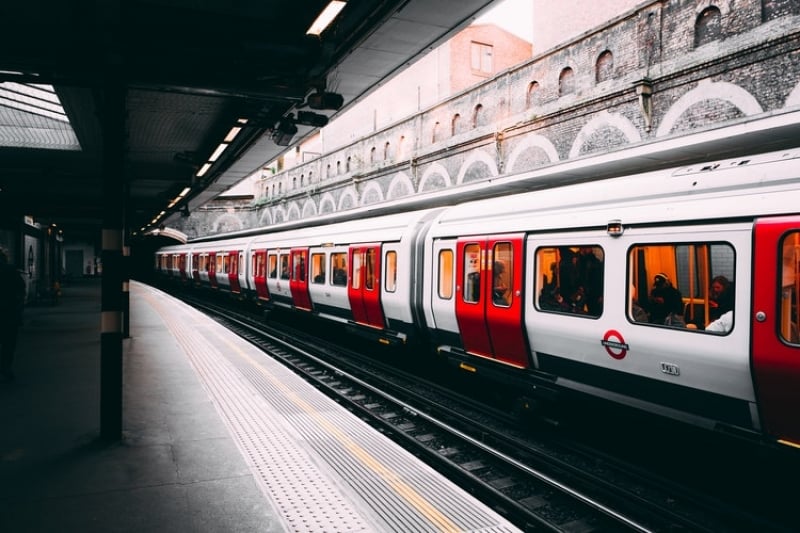 It is often daunting to have to navigate your way around in a foreign place, especially if it is by  means of public transport. This anxiety presents itself the most evidently when you first arrive in the new country – you're tired after the flight, must drag your weighty luggages along, and still have to scurry around to look for maps and train stations. Not the best way to start a vacation! Alleviate this situation by preparing yourself in advance; if there's anything to plan thoroughly, it is the route from the airport to your accommodation. By knowing exactly what station to get on and off, how long it would take, and maybe even how much the tickets would cost, there's no question that you'll feel much more at ease.
Another way to reduce anxiety in a foreign country is to make sure that your phone works – after all, mobile data has become a new-age Maslow's need. Instead of frantically looking for a mobile operator at the airport, why not come prepared with a local SIM card ready to go? Purchase your SIM card from iShopChangi in advance, pick it up at the airport, and pop it in even before you arrive at your destination! With such a seamless and fuss-free way of shopping, you can plan your purchases ahead of time and be thoroughly prepared for your trip.
10. Be prepared for emergencies  
Even though there's a high likelihood that you would not need to use them, it truly is important to know and keep a list of emergency numbers. Make a record of the numbers and addresses of official legal places, such as your country's foreign embassy, and a police station or hospital near your accommodation. In addition, do your research on emergency medical hotlines, and any other tourism-dedicated hotlines or channels. You can never fully anticipate the future, and it is better to already have such information at hand than try and scramble for it afterwards. Likewise, keep a list of your own personal particulars and emergency contact details so that your loved ones can be alerted in the event of unfortunate circumstances.
Additional Tip: Take a snack along with you for the ride!
It's perfectly normal to get peckish when you're on the move, so you should pack some snacks along for the ride! iShopChangi offers a diverse selection of goodies, including local favourites like Irvin's Salted Egg Fish Skin/ Potato Chips. These best-sellers are often sold out at the physical shops, so this is your best chance to get your hands on this tasty snack (and at a discounted price!). iShopChangi also retails many local signature brands like Eu Yan Sang and Bee Cheng Hiang, so you can purchase some Singaporean favourites to bring for friends you might meet all over the world.
Aside from food and snacks, the duty free store also offers a wide range of Wines, Spirits & Beers. From now till 31 December 2018, use the promo code 'CHEERS10' when you cart out on iShopChangi to enjoy a 10% discount, capped at S$50 per transaction. A little drink never hurt anyone – so treat yourself and unwind while on holiday!
So there you have it! With this ultimately pre-travel checklist, you'll be all set to tackle all the logistics of travel, and can fully enjoy yourself while in a foreign land. Also, don't forget to check out iShopChangi for a round of shopping before your trip – expect massive cost savings, convenience with a click, and an unparalleled variety of items from every category you could think of.
Cart out with the promo code 'TRIPZILLA5' from now till 31 July 2018, and enjoy a S$5 discount with a minimum spend of S$50. Wait no longer, and get your shopping done today!