The new year is fast approaching, and soon it'll be time for new memories, new escapades and new experiences. Open your mind, throw all those fears asunder and forget all those mainstream conventional tourist destinations – it's time for something different!
These 10 off-the-beaten-track destinations are perfect for the curious traveller with an intrepid sense of adventure and just the right amount of courage. So, where will 2017 bring you?
1. Quito & the Galapagos Islands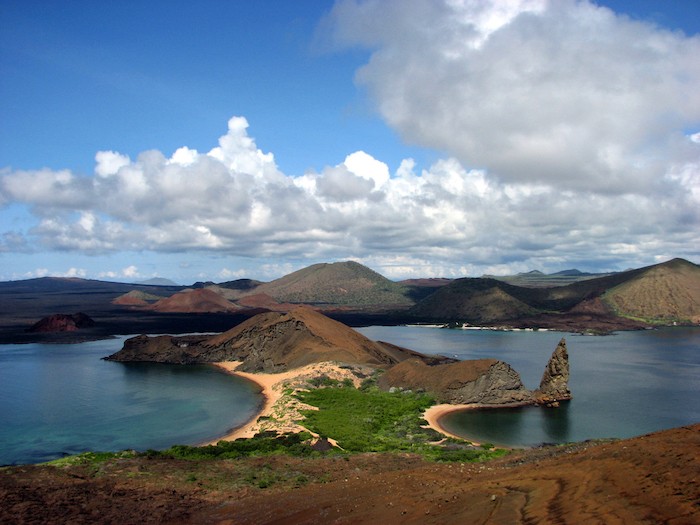 Image credit: Insight Vacations
The Galapagos Islands are a cluster of volcanic islands just located off Ecuador. The islands are a heaven for any animal-lover; word has it that Charles Darwin derived his inspiration for the theory of evolution from the vast array of wildlife found on the islands!

Image credit: (left) Paul Krawczuk; (right) Paul Krawczuk
Indeed, here at Galapagos Islands, you can swim with wild sea lions and hammerhead sharks, come face to face with giant tortoises and navigate your way through piles of marine iguanas all stacked one on top of the other.
Combine your visit to Galapagos Islands with a discovery of Quito – the capital of Ecuador – often said to be the most beautiful city in South America. Sandwiched between staggering Andean peaks, Quito is perched on the structure of an ancient Incan city. The old town, in particular, is well worth a visit; the fact that Quito's old town was the first location in the world to be designated a UNESCO World Heritage Site pretty much says it all!
2. Mont-St-Michel, France

Mont-St-Michel is a stunning hilltop abbey located on an island just off Normandy in France. This humble UNESCO World Heritage site may be well-worth the trip; in fact, crossing the bay to even get to Mont-St-Michel is already an experience in itself. Be prepared to have the wind in your hair, the smell of salt in the air, and beautiful views all around.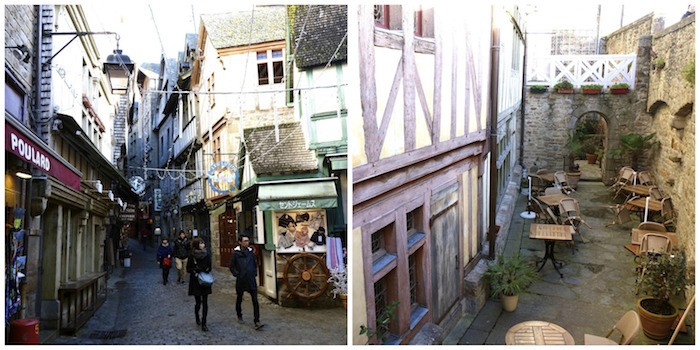 The streets leading up to the monastery make up a medieval town, containing a quaint maze of shops and eateries. Channel your inner knight as you stride down meandering streets, cross beneath high stone arches and dine at cafes that blend seamlessly with the stone walls.
Many reach Mont-St-Michel from Normandy, which is well-worth a couple of days' visit. Normandy is a place much steeped in history, where its Omaha Beach was the site of World War II's D-Day landing. Public transport is scarce in Normandy, and travellers are encouraged to either join a tour or rent their own private cars.
3. St Petersburg, Russia

Russia has always seemed to be a destination that's just out-of-reach, a little beyond where our trusty shoes would take us. However, we're here to tell you that Russia is now more accessible than ever! Start your journey from St. Petersburg, a city that lingers long in your memory even after you leave its shores. The city is defined by the awe-inspiring Church of the Savior on Spilled Blood, a building with spires that reach high up to the sky and mosaics with an astounding level of detail.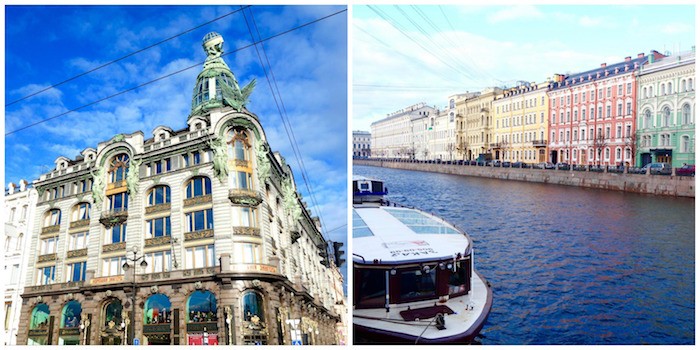 Besides that iconic church, the city is peppered with other equally buildings with tranquil canals that cut through the streets. Conquer the city's streets on foot or by boats that depart on a regular basis. Some even go so far to call St. Petersburg the 'Venice of the North'! Delight in a concert in one of the many concert halls, or spend hours in the Hermitage Museum that houses everything from polished art pieces to Egyptian mummies.
Why, we dare say that St. Petersburg is well on its way to giving Moscow a run for its money.
4. Copenhagen, Denmark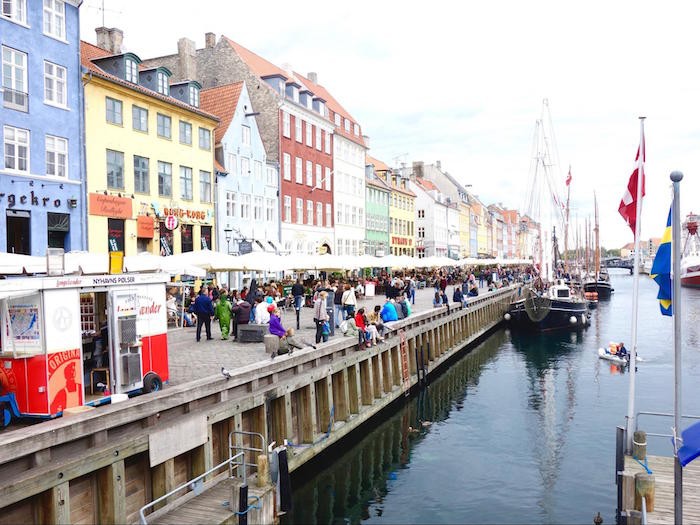 Many might recognise Copenhagen as the birthplace of Hans Christian Andersen's famed 'Little Mermaid', but how many of you have actually visited this capital of Denmark? Copenhagen somehow feels different from the rest of the Scandinavian states – it has a somewhat continental feel, with the hint of mystery and promise hanging in the air. We recommend making Nyhavn – Copenhagen's waterfront entertainment district – one of your first stops! The row of colourful houses lying parallel to the river makes for a great picture, and the place is wonderful for a bout of people-watching with a steaming cup of coffee in hand.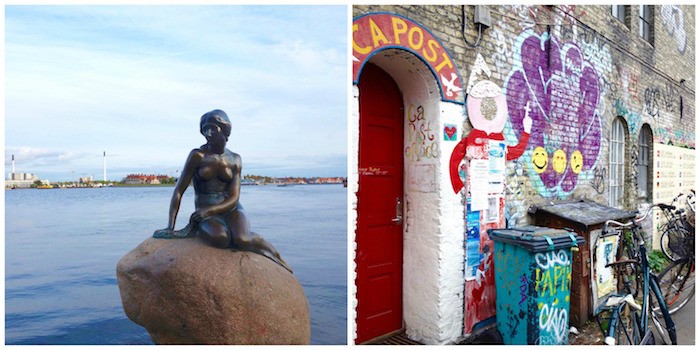 One of the best ways to explore the city would be by bike. The Little Mermaid is nestled deep within a park, and might be challenging to find for the first-time visitor. But persevere, ask many a kind local for help should you get lost, and the feeling when you finally stumble upon the ever-elusive 'Little Mermaid' statue will be priceless.
For a more alternative experience, pay a visit to Christiania, a self-proclaimed free-ruling community. It's home to less than 100 residents last we were told, and proliferates meditation, yoga, indie concerts, daring street art and even the open selling of cannabis. Do take note that photography is not permitted once you enter, and the residents will not hesitate to stop you should you attempt to take any pictures.
5. The Sahara Desert, Morocco

The Sahara Desert should be at the top of any travel bucket list, but the idea of visiting that mysterious piece of land is admittedly daunting. But now let us ask you – what's holding you back? The Sahara Desert is every bit as amazing as it sounds. Just think: rolling sand dunes, fiery sunsets as far as the eye can see, and trusty camels who will carry you through the vast expanse towards the sinking horizon.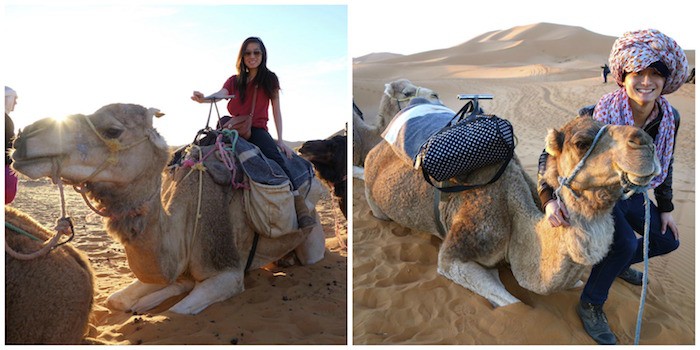 You'll also get to make friends with many camels that are game to smile for a picture! Trudge up the sand dunes to gain a fantastic vantage point; it's harder than it looks but the view will be more than worth it. to Opt to stay a night in the desert where you'll sleep in desert camps under a blanket of stars. Huddle around the campfire in the dead of night and revel in how miniscule you'll feel amidst the vastness of the desert. It's a feeling, and an experience, nary found anywhere else in the world.
Many travellers start their sojourn to the Sahara Desert from Marrakesh through the High Atlas Mountains, Dades Valley and Ouarzazate, also known as the "door of the desert". Our tip for you is not to rush through this gorgeous bit of the world, and to take your time unravelling every intricacy, every surprise and every marvel that manifests in the wonder of the Sahara Desert.
6. Tallinn, Estonia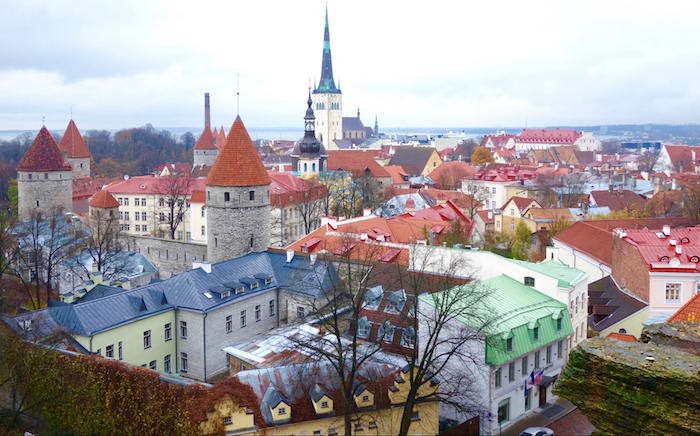 Tallinn is perhaps one of the most undiscovered hidden gems of the Baltic states. A darling city tucked away right at the top of Estonia, the country's capital has much to offer tourists. The city is a juxtaposition of old and new – on one end you find a whirlwind of cosmopolitan modernity, the other a rustic old town. But why would we look for the same-old gleaming skyscrapers when we're trying to venture somewhere different?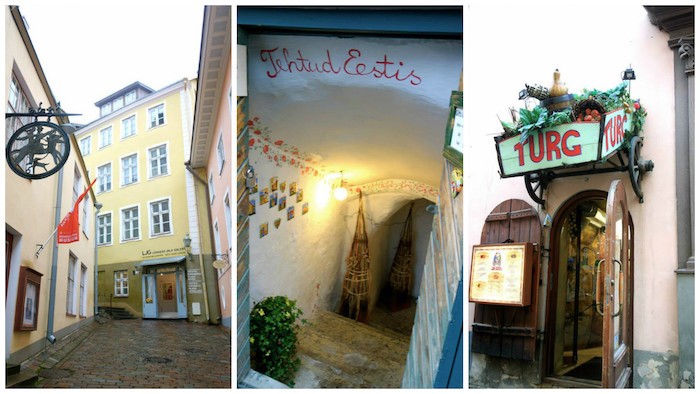 We recommend heading straight for the old town, and get tangled up in the maze of cobbled streets, picturesque buildings in every shade of pastel as well as lovely views to boot.
Here in Tallinn's old town, you find uniquely designed shopfronts, zany cafes and quirky shops nested underground. You never know what you'll find around every corner – a pop-up art gallery, grinning statues beckoning you into a bustling cafe, or simply the sense of intrigue and wonder one gets when discovering someplace new.
7. Cairo, Egypt

Cairo is the gateway to Giza, home to the only remaining wonder of the Ancient World – the great Pyramids of Giza. The pyramids are a sight to behold – standing starkly against the flat expanse of desert, they're an iconic representation of all that Egypt is as well as the enigmatic mystery of what travellers are to expect when they visit.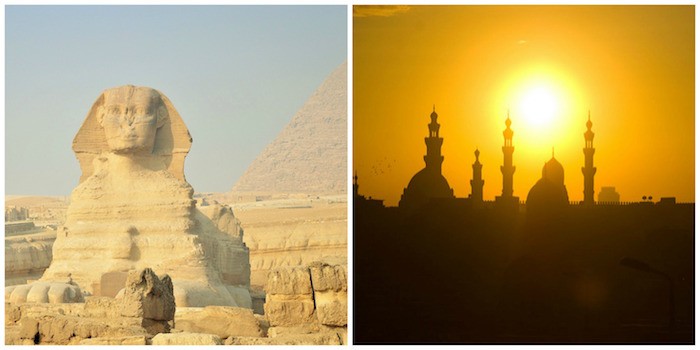 Image credit: Dominic Golenia
Marvel at the pyramids from the outside, and journey into the inside for a taste of what life must have been like for the Pharaohs of ancient times. Feast your eyes on the majestic sphinx – a limestone structure depicting the likeness of a mystical creature that has a pharaoh's head on a lion's body – that towers next to the pyramids. Rumour has it that this sphinx is the guardian of the pyramids, which house the ancient tombs of kings!
Experience the magic of the pyramids on camel-back, or simply on foot. Many come as part of tour groups, but there is an abundance of taxis willing to ferry you from Cairo – word of caution: many of these taxi drivers will not hesitate to try to fleece any unsuspecting tourist!
8. Mykonos, Greece

Traipse the isles on the island of Mykonos, a Greek Island still relatively undiscovered by the masses. Often overshadowed by the likes of Athens and Santorini, Mykonos is a delightful maze of cobbled walkways, stark whitewashed houses and fresh seafood joints.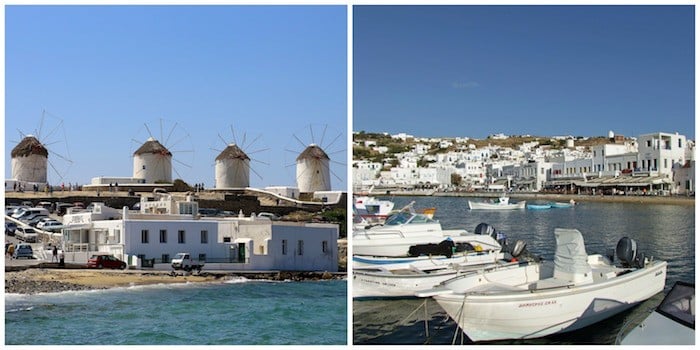 Legend has it that Mykonos was formed from the bodies of giants slayed by Hercules! The island is most known for its iconic windmills that line its coast. It's known as the 'glamour island' of Greece, and offers a glitzy sightseeing experience coupled with an eclectic night scene. Visit before it gets overrun by tourists; visit now and experience the unabashed Greece in all its glory! Another thing to look forward to is the unreserved hospitality of the locals – you might not speak their language, but they'll sure go out of their way to make you feel right at home.
9. Cappadocia, Turkey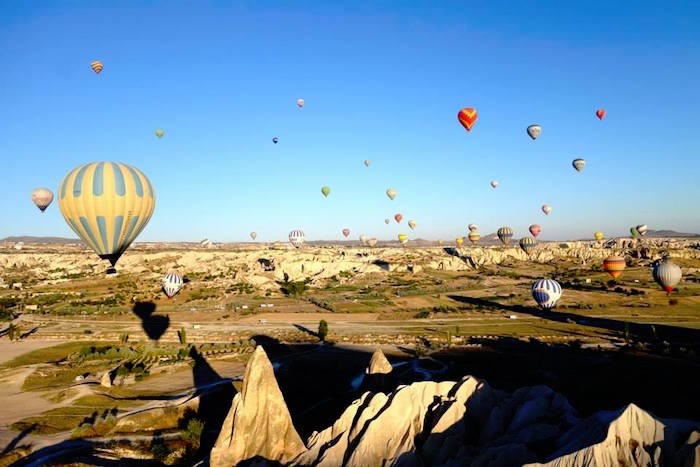 Cappadocia in Turkey is, hands down, the most unorthodox, the most wondrous and the most remarkable region on the planet. The region is unbelievably surreal, and the landscape is dotted with incredible rock formations that look like they fell down from Mars. One of the most popular things to do here in Cappadocia would be to take to the skies in a hot air balloon at the crack of dawn. It's a definite must-do!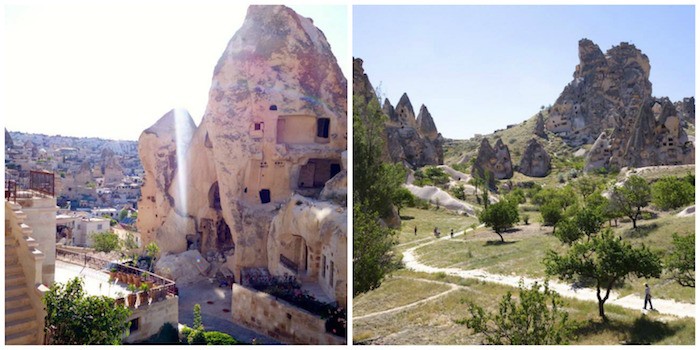 Live like the Flintstones and choose to stay a night in a cave hotel! Cave hotels are a dime a dozen here at Cappadocia, and offer weary travellers – yep you guessed it – hotel rooms fashioned out of cozy fully-furnished caves. Enjoy the cool touch of the cave walls as you revel in having a slice of prehistoric feels all to yourself.
You can also choose to go hiking in one of the region's many valleys – Ihlara Valley, Love Valley, Pigeon Valley, Rose Valley etc – each with its own signature look. Everywhere you turn in Cappadocia you see something new and out-of-this-world – from underground cities to phallic rock formations in the Love Valley (hence its name) to elusive fairy chimneys that all come together in a culmination of magic only found in this part of the world.  
10. Kakadu, Australia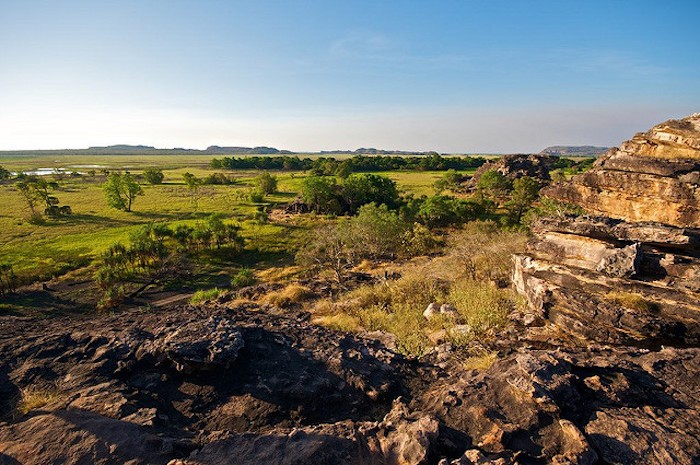 Image credit: Daniela Ritrovato
So everyone's been to Sydney or Melbourne, but have you ever thought about exploring Australia's Northern Territory? Start your journey from Kakadu National Park, a vast cultural and natural sanctuary with spectacular scenery.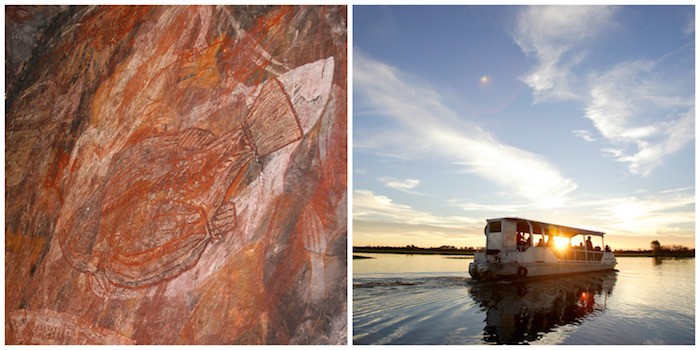 Image credit: (left) andrea castelli; (right) Roderick Eime
Marvel at intricate ancient rock art at Ubirr or take a languid cruise on the Yellow Water Billabong, Kakadu's famous wetland. Strap yourself into a 4WD and explore the many nooks and crannies of the national sanctuary – stumble across thundering waterfalls, magical swimming holes and even towering termite mounds twice the height of any average human being. Be mesmerised by a fiery sunset from the top of Ubirr or take on a sunset walk to Nadab lookout to feast your eyes on panoramic views of the area.
To complete your Northern Territory experience, combine your exploration of Kakadu National Park with the nearby Katherine Gorge and Litchfield National Park. Kakadu National Park is often accessed from Darwin, the gateway to many of the Northern Territory's wonders.
We hope we've inspired you to take that leap of faith and travel to these off-the-beaten-path destinations in 2017!
For a fuss-free experience, book any of Insight Vacations' luxury tours or even pamper yourself with their premium Luxury Gold series. So why book with Insight Vacations?
"Magic isn't imaginary, it's just very well-planned" – Insight Vacations offers meticulous luxury tours that run like clockwork. You'll never run into any hiccups; the guides accompanying you on your trip are the best at what they do, and are the domain experts about that particular destination.
That's not to say that the tours are routine and cookie-cutter – Insight Vacations makes it their personal mission to "craft the very best experiences from start to finish", and go the extra mile to ensure your every need is well taken care of. Their tagline – The Art of Travelling in Style – sets the stage for luxury tours that stand out from the rest. What sets them apart from other tour operators would be their attention to detail, luxury hotel stays as well as the offering of signature and exclusive experiences. Simply put, Insight Vacations aims to "elevate travel beyond the extraordinary", allowing you to see the world from a whole new perspective.
So throw all your preconceptions about group tours out the window, and let Insight Vacations prove you wrong. They offer tours to all of the above destinations – yes, all! – and many more. Why go to the hassle of doing research when all of it can be done for you? Just sit back, relax, and enjoy the world in all its' splendour. The world is yours for the taking – you just have to go out there and get it!
---
Brought to you by Insight Vacations.