Magical, out of this world, incredibly surreal – there's probably no combination of words that can adequately sum up the wonder that is Iceland.
So why make a trip to this wonderland that looks like it came straight out of a fairytale? Here are 6 reasons to give you that extra push. Here in Iceland, there are…
1. Plenty of Northern Lights sightings
Rumor has it that the Northern Lights are going to dim for the next decade! We know what you're thinking – Is that really true? No one knows for sure, but better safe than sorry – there's no better time than now to tick this off the old bucket list.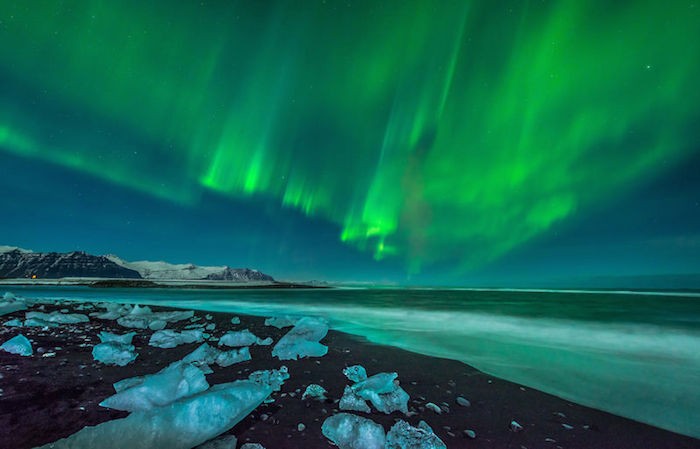 Image credit: Iceland Travel
Iceland enjoys a high Aurora sighting rate, and the fact that the temperature ranges from-5 to +5 degrees celsius makes each Northern Light chase that much more comfortable. So pack your bags, and feast your eyes on this natural wonder!
2. Lots of spectacular waterfalls
True to its name, Iceland becomes covered with ice once winter strikes. Indeed, Iceland looks vastly different in summer as compared to winter, but what becomes even more stunning in winter, are its waterfalls.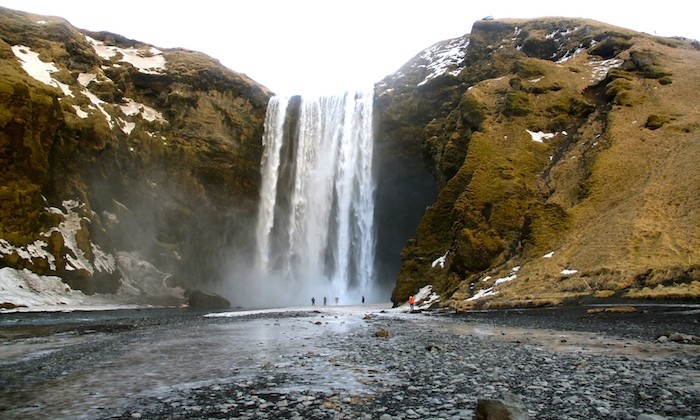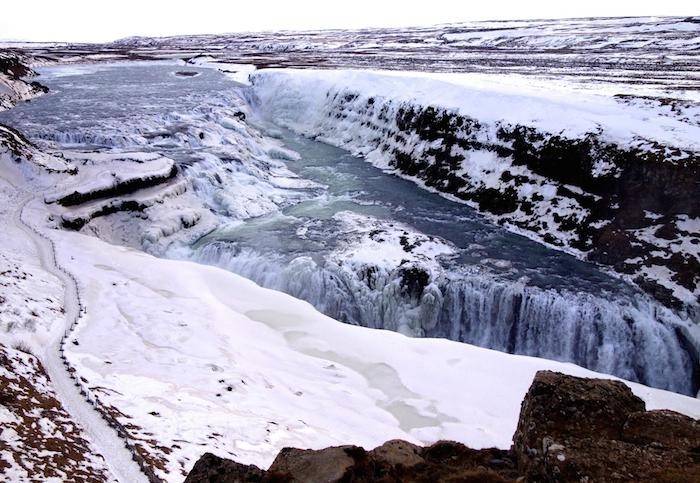 There's just something about that icy white landscape that tugs at the heartstrings of many. Feast your eyes on blinding white panoramas everywhere; definite crowd pleasers are Skógafoss waterfall (pictured top), Seljalandsfoss waterfall, as well as the mighty Gulfoss waterfall (pictured bottom).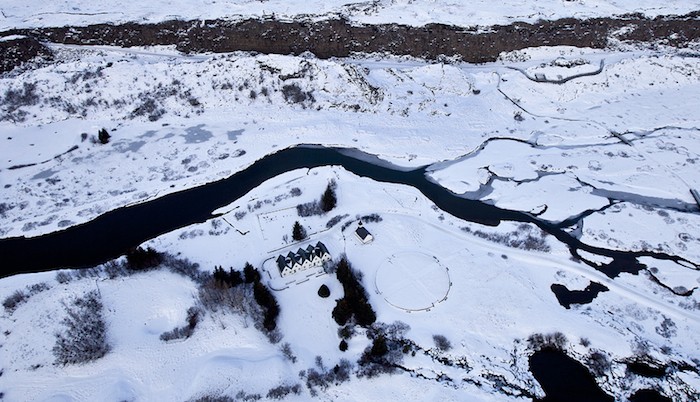 Image credit: Iceland Travel
At Thingvellir National Park, venture through vistas that feel crazily out of this world, and snap lots of pictures for your mantelpiece back home. 
3. Geysirs that shoot boiling water 70 metres into the air

Image credit: Iceland Travel
We kid you not.
4. Unbelievably stunning scenery
Image credit: Iceland Travel
Everywhere you look, there are rolling mountains, thundering waterfalls, and intimidating volcanoes. Everywhere.
5. Darling towns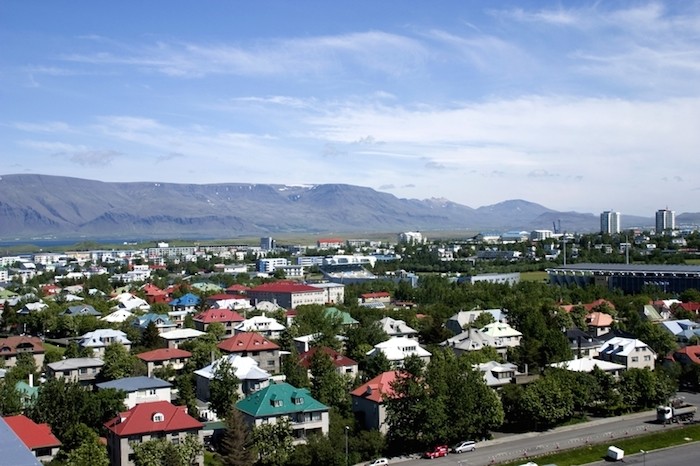 Image credit: Iceland Travel
Besides the scenery, the darling town of Reykjavík exudes a certain charm as well. The roofs of the houses are delightfully decked out in all colours of the rainbow, and quaint little shops line the neat cobblestone streets. And this is all against a dramatic backdrop of majestic mountains!
6. Outdoor geothermal spa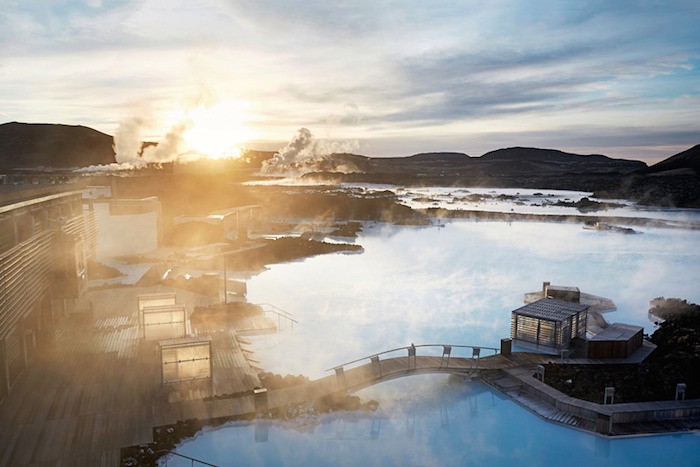 Image credit: Iceland Travel
Relax in the Blue Lagoon, Iceland's largest geothermal pool and spa. And yes, the water is really that blue! Immerse your entire body in the mineral-rich waters, and slather some silica mud masks all over yourself. The Blue Lagoon is located near to the airport, resulting in many travellers making a pitstop either once they reach Iceland, or just before they head home.
To put it in a nutshell: Iceland is nothing but a dream come true.
[SPECIAL DEAL]
SAVE USD150 (~SGD204) PER COUPLE! 
Has Iceland found a way to creep into your hearts? Start planning your trip now, and fall headfirst through a rabbit-hole to discover wonders beyond compare! However, planning a trip to Iceland can be daunting. There is little public transport, leaving visitors with only 2 options: 1) renting a car, or 2) joining a tour. Weather can be erratic at times, and for a fuss-free and worry experience, why not opt for Insight Vacations' Scenic Iceland and the Northern Lights package? Even better, get USD150 (~SGD204) off per couple – for bookings made from now to 31 August 2017.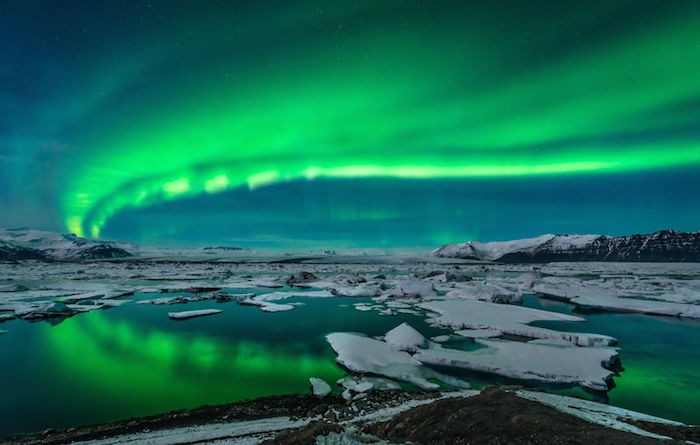 Image credit: Iceland Travel
Highlights:
Go on a daring Northern Lights chase
Visit Seljalandfoss, Skógafoss and Gulfoss waterfalls
Explore Thingvellir National Park
Relax & sip on a celebratory cocktail at the Blue Lagoon
Marvel at the Hekla and Eyjafjallajökull volcanoes
What's more, travelling with Insight Vacations give you access to exclusive first-hand experiences, such as:
Tour a family-run farm and sample their homegrown tomatoes.
Sample delicious rye bread dug hot from the ground at a geothermal bakery
Explore the city of Reykjavík with a local expert
So sit back, relax, and let premium operator, Insight Vacations, give you the best Icelandic tour you'll ever have. Be led around by a local European tour guide in a group not more than 40 people. You'll even get to travel around in a comfortable coach with double the legroom.
Also, the myth about how guided tours are lengthy, too rushed, and exceedingly dictated? Well, here at Insight Vacations, it's their mission to prove you wrong. Besides covering all the popular attractions, you'll also get plenty of free time to independently explore. 
So what are you waiting for? Wonderland awaits. Book your Scenic Iceland and the Northern Lights package today!
---
Brought to you by Insight Vacations.