No two trips to Europe are alike. This intriguing continent boasts endless possibilities, from places to visit and notable attractions to explore! Its epic history, picturesque natural landscapes and fascinating cultures can attest to Europe being home to some of the most remarkable destinations in the world. Although holiday-goers flock to some parts more than others, the less tourist-laden areas are no less enchanting. In fact, they are even more worthy of exploring!
Regions such as The Balkans, as well as countries such as Russia, house a myriad of monuments and landmarks that will give you opportune chances to walk amidst living history. Within this area, you can find both charismatic medieval cities amidst stunning natural hidden gems that will certainly leave you awestruck. The seamless blend of the old world versus the modern city centre is one that is exceptionally captivating.
Without further ado, here are ten incredible experiences in Europe that you must check off your bucket list. Do not be surprised if you find yourself returning more often to satiate your thirst for unconventional, and off the beaten track adventures in extraordinary Europe!
1. Soak in breathtaking views at Plitvice Lakes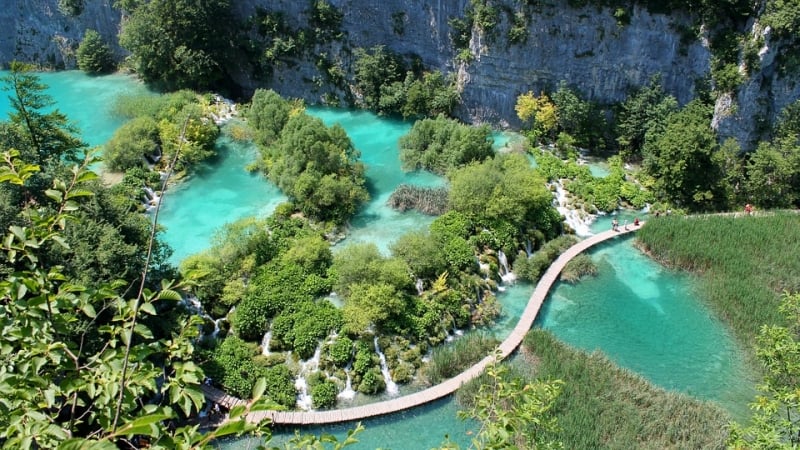 The world-renowned lake ensemble in Croatia's oldest national parks is truly a sight to behold – it's no wonder that this is a UNESCO World Heritage Site. There are 16 natural lakes in Plitvice Lakes National Park which eventually cascade into the impressive Sastavci waterfalls. The unique turquoise hues of the crystalline waters are visually appealing and pass off as postcard-worthy backdrops. Nature enthusiasts will be pleased to note that Plitvice Lakes National Park is an exotic spot for spectacular hikes, via the numerous trekking routes and network of boardwalks.
In essence, Plitvice Lakes can be envisioned as the pristine European version of Niagara Falls – and panoramas from those elevated viewpoints are priceless. The park's fabled wildlife adds to the overall experience, as you may witness deers, lynx, wildcats, otters and over 160 species of birds!
Want to explore Plitvice Lakes in its full glory?
Insight Vacations' Country Roads of Croatia tour
does just that, and more! There will be a Local Expert bringing you through the National Park, allowing you to gain a unique and deeper understanding of the history and culture embodied in this beautiful attraction. On selected trips to Croatia, you will also get an opportunity to stay one night at a scenic hotel at Plitvice Lakes, so you can marvel at this impressive view the moment you wake up, or in the evening as the sun sets.
2. Enjoy a unique Sea to Table dining experience with a local oyster farmer (Exclusive Insight Experience)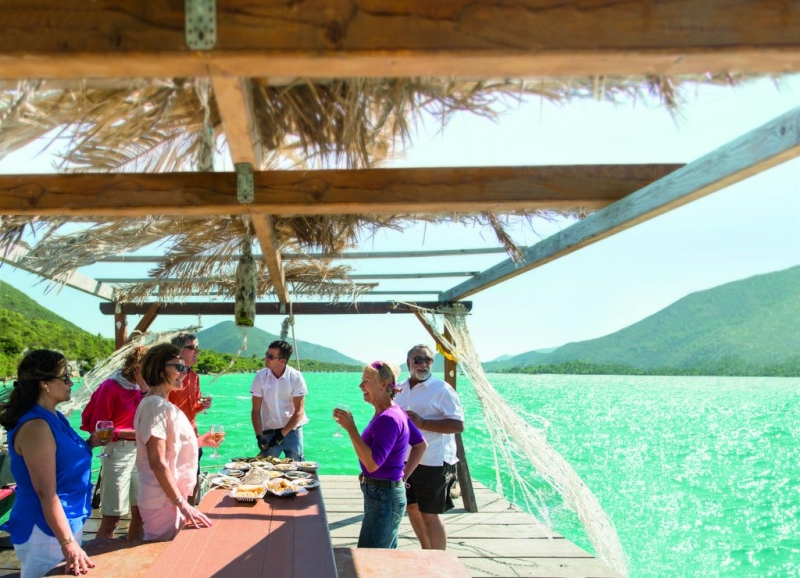 The glistening Croatian coastline beckons! Meet with a local oyster farmer and learn from the man himself about the cultivation and harvesting process of these succulent oysters. You will also get a taste of the freshly harvested oysters pulled right out from the sea – it doesn't get any fresher than this! Enjoy a delicious shellfish tasting of the freshest produce right from the source, accompanied with a glass of crisp wine. Toast to the occasion with your newfound friends, as this exclusive experience with Insight Vacations certainly brings fresh produce dining to a whole new level.
3. Wander along Split's labyrinthine streets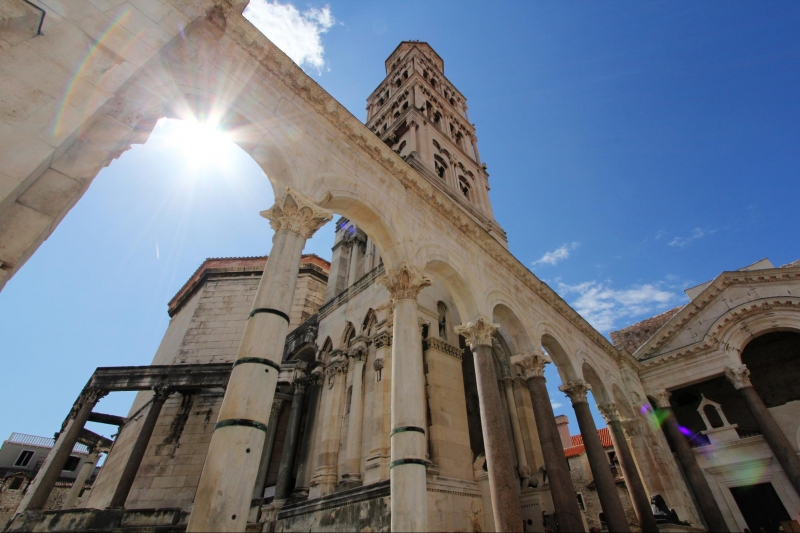 Croatia's charismatic ocean-hugging city is actually made up of an elaborate network of shopping streets and bar-filled alleyways. Spend an afternoon (or even the whole day) getting lost in the streets of Split and chance upon cool knick-knacks, interesting antiques and lovely cafes. After wearing out those legs, chill and dine at a local restaurant and pair your seafood meals (fresh from the Adriatic Sea) with Croatia's signature white wine! Don't forget to try the local olive oil too which makes for a superb bread dip.
Croatia's just full of extraordinary surprises at every corner, and you'll be hard pressed to want to stay here until you visit all of its best attractions. Don't know where to head to for the freshest seafood from the Adriatic Sea?
If you're unsure of how to plan your itinerary, why not just leave that job to the experts while you sit back and truly enjoy your vacation? Insight Vacations' two-week Country Roads of Croatia tour guarantees all of Croatia's iconic attractions within one single trip. From the hidden beaches on Hvar Island, to the cascading waterfalls at Plitvice Lakes, and sparkling seas of Rovinj, you'll find yourself falling helplessly in love with Croatia's charming landscapes.
4. Swoop on the Sapsan Train in luxurious comfort
The Sapsan is a high-speed rail that takes you effortlessly from Moscow to St Petersburg (and vice-versa) in just four hours! Named after the Peregrine Falcon, this train achieves a maximum speed of 250 kilometers/hour and rivals travelling by air. Boasting comfortable seats, ample legroom and a footrest, you can sit back and relax during your journey through the intriguing Russian landscapes. Depending on your class of travel, you even enjoy complimentary meals and WiFi access! Besides, what better way to see Russia than from the comfort of your window seat?
5. Explore Peter the Great's Summer Palace
Cruise by hydrofoil along the Baltic shore and arrive in style at Peter the Great's Summer residence of Petrodvorets. The palace's sunshine-yellow exterior against the majestic cascading fountains truly paints a royal vision. Built between 1710 and 1714, this regal mansion was designed to serve as an entertainment pavilion and was intended for warm weather use only. For over 200 years, the palace was the designated venue for official ceremonies, lavish banquets and formal receptions! Take your time to saunter around the perfectly manicured gardens and marvel at the grandiose architecture.
6. Visit Moscow's opulent Metro stations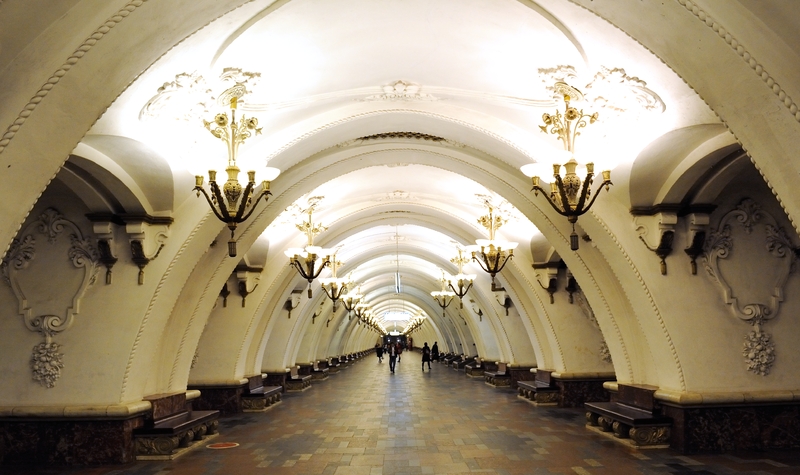 The train stations here are not your typical rundown ones with flaking walls and dusty corridors. Bronze marble columns, gilded mosaics, ornate chandeliers and stained glass windows are just some of the features of Moscow's Metro stations – which makes it akin to sauntering through a heritage site. In fact, they can even pass off as interiors of a grand palace featuring the prominent Baroque-style architecture. A truly majestic sight to behold, Russia's palatial underground should not be missed.
Excited to discover the best that Russia has to offer? Insight Vacations' eight-day easy pace tour around Russia is the perfect choice. From admiring the baroque architecture of St Petersburg, to metro stations with grandiose interiors that look like palaces, this tour will open your eyes to the enchanting beauty of everything Russia has to offer.
7. Cross the iconic Stari Most
This stone arch bridge in Mostar is known as Bosnia and Herzegovina's most recognizable landmarks after it was built in the 16th century by the Ottomans. The bridge also bears testament to one of the most extraordinary pieces of Islamic architecture in the Balkans. Bridge divers use the Stari Most as a jump site into the chilly Neretva River. They plummet some 24 metres down in a bid to display courage, while taking that leap of faith as part of local traditions. Stari Most has always been Mostar's raison d'être and will continue to see visitors from all corners of the globe, as it continues to stand till date despite being destroyed several times.
8. Dine in a local Sarajevan family home (Exclusive Insight Experience)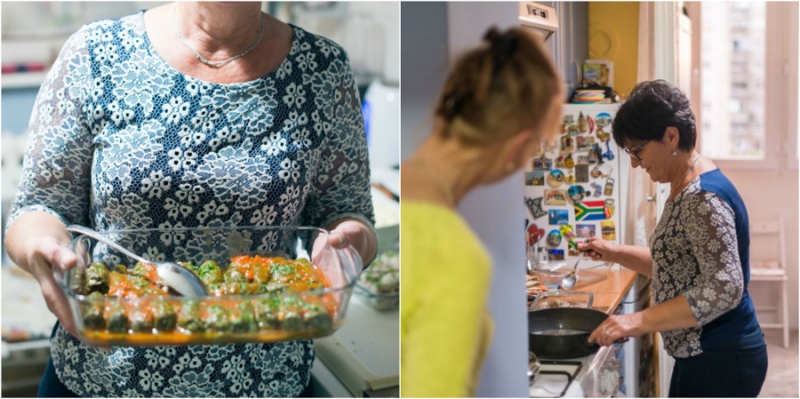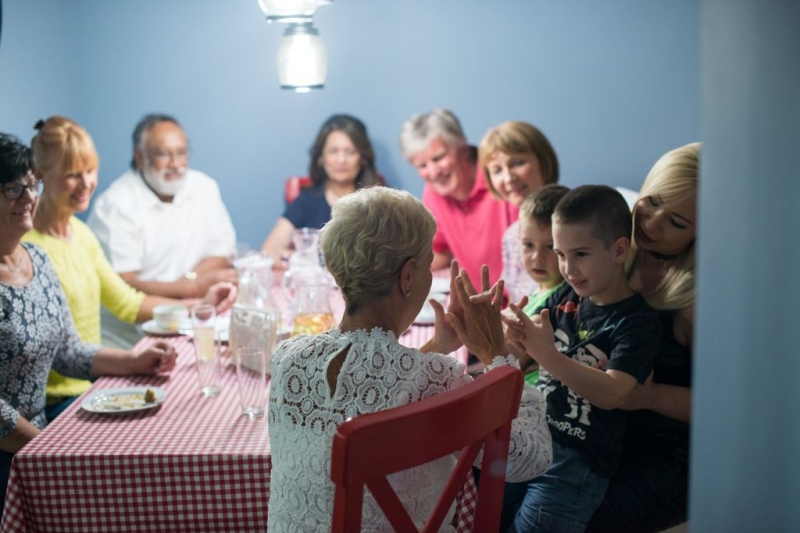 The historic city of Sarajevo, also deemed the cultural epicentre of Bosnia, was once besieged by war. This highly-influential region within the Balkans also holds an important role in the entertainment, media, fashion, and the arts industry. The best way to fathom Sarajevo's rich and diverse background however, is none other than by interacting with the locals face-to-face!
Embrace a unique dining experience in the home of a Sarajevan family, who will recount personal struggles and inspirational tales about surviving the tumultuous past. As you lend a listening ear, be sure to fill your bellies and tuck into an authentic home-cooked dinner replete with drinks. This is one priceless experience that will not only let you glimpse into their troubled past, but also allow you to gain a deeper appreciation of the warm hospitality Sarajevans provide.
How does an epic 18-day trip exploring the best of Bulgaria, Macedonia, Romania, Albania, Croatia, Montenegro, Bosnia, Hungary, Serbia sound?! For the adventurous at heart looking to delve deeper into the quaint charms of the Balkans, Insight Vacations' Treasures of the Balkans tour is everything you need for an incredible experience. Along with your Local Expert, gain unique insights into ruined medieval citadels, Count Dracula's castle and more.
9. Visit the famous Jesuit University and the Gate of Dawn
Vilnius is one of Northern Europe's largest surviving medieval old towns. This city is also where you can witness some of Europe's greatest architectural styles – Gothic, Renaissance, Baroque and Neoclassical – that stand side by side and complement each other. Explore history-laden Old Town and spot Jesuit University as well as the iconic Gate of Dawn along the way. As part of defensive fortifications for Lithuania's capital, the Gate of Dawn was built between 1503 and 1522. Out of ten city gates, the Gate of Dawn remains the last one standing, while the others were all destroyed by government order at the end of the 18th century. This monument does not only bear historical importance, it also holds great significance as a cultural and religious site.
10. Explore the medieval city of Tallinn's Old Town
Tallinn's Old Town is in essence Estonia's cultural and historical centre. The winding cobblestone streets, fascinating Baroque architecture and grandiose merchant homes dating back to the Middle Ages are just some of the sights that you'll spot during your leisure stroll around. Earning the sobriquet as the best preserved Hanseatic town centre in the world, Tallinn's Old Town has also been inscribed as a UNESCO World Heritage Site. Take time to explore on foot, and admire the outdoor markets and slew of cafes that boast old-world charm. If those hunger pangs are setting in, refuel with some elk stew – a local specialty – and delectable grilled ribs!
Magic isn't imaginary. It's just very well-planned. And Insight Vacations does just that, with premium escorted journeys and carefully curated itineraries that ensure you enjoy an unforgettable vacation in Europe. Not only are you introduced to extraordinary locals around the world, from oyster farmers to Norwegian cider-makers, champion dog-sled racers, Venetian gondoliers and more; you'll also enjoy dining experiences which are one-of-a-kind. Feast on the freshest agricultural produce in the region, or even dine in the home of a local foodie!
P.S. Why not kickstart your Europe explorations with one of these tours?
Going above and beyond to ensure your comfort and needs are met, expect to enjoy your trip at a moderate pace allowing you to soak in the sights and sounds. You can never exhaust Europe of its surprises. It's time to chase these surreal experiences one trip at a time!
---
Brought to you by Insight Vacations.