On first visit to Phuket a few years ago, I instantly fell in love with this beautiful country, its people and Thai culture. I knew then that Thailand is where I wanted to be and diving is what I wanted to do.
After my three month stay was over, I worked tirelessly for a year saving everything I could and then I said my goodbyes. After about 28 hours of travel I finally arrived in Koh Samui: my new home.  Although life here have its fair share of ups and downs, good times and bad, I can't see myself leaving anytime soon.
These are just a few reasons why I love it here in Thailand, and why I have never looked back.
Also Read: 10 Delicious Foods that Everybody Should Try When in Thailand
Thai food is pure awesomeness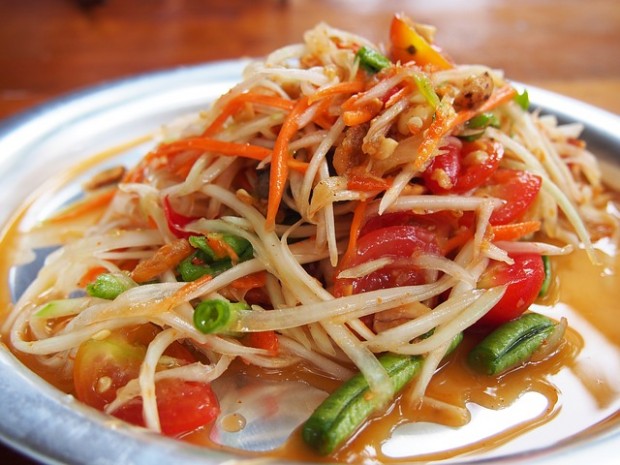 Ask practically anyone who's travelled to Thailand and they'll more than likely agree that the food is to die for. One of the biggest mistakes I made during my first trip is sticking to more familiar dishes like Pad Thai, fried rice or noodle soup. There's just so much more to Thai cuisine just waiting to be discovered!
On your next trip, delve into the labyrinth of roadside eateries and street carts. You'd be surprised how much better (and cheaper!) the food is, compared to the higher priced touristy restaurants.
Try some grilled fermented sausage or Thai fried chicken, you'll know what I'm talking about. I'm a huge fan of Thai street food myself and my all time favorite would be Northern style barbecued chicken with sticky rice and a spicy dipping sauce.  Although not necessarily good for my health, I'd be happy to eat this every meal for the rest of my life!
The cost of living is low
When compared to other countries, the cost of living in Thailand is quite low. You can live quite comfortably off 20,000 baht (SGD 800) a month when staying for an extended period of time. This amount includes what you need for rent, utilities, food and entertainment. Budget minded travelers can find a decent hostel for 250–400 baht a night (SDG 10–16) and expect to spend around the same every day on food and drinks, excluding any tours/excursions/attractions etc.
Thai people are friendly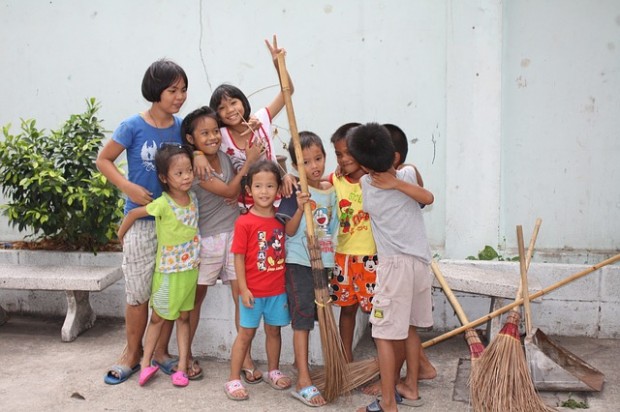 Maybe it's something about the Thai culture but I rarely ever come across an unfriendly Thai during my everyday life. Thais are amazing and the phrase "once a friend, always a friend" really sticks here. You can speak to someone for less than ten seconds on any given day but you can bet that they'll greet, wave or smile at you if you ever cross paths again. They'll go out of their way to help you and make sure you're taken care of. One of the most common questions you might be asked is "Have you eaten yet?"
Food is a huge part of the Thai culture and if you reply that you haven't, they're almost guaranteed to come back with some form of food or snack which leaves me wondering how I haven't put on weight here..
I made tons of new friends
Even the most socially inept will have a hard time not making any friends in Thailand. Apart from the super friendly locals, Thailand boasts a huge international presence so you're sure to bump into some fellow travellers or expats, even if it's just for a night of mayhem.
One thing I love about Thailand and travelling in general is that it's pretty easy to start the night off alone and end up with a group of new friends from all over the world. Some you might eventually become closer to or even gain a new travel buddy to share your adventures with!
Everyday is pretty exciting and different
No two days are the same in Thailand. Period. I'll always come across something that reminds me where I'm living, be it a man walking his buffalo across three lanes of traffic or a monkey sitting atop a mountain of coconuts loaded into the back of a pickup truck.
Life in Thailand in general is crazy and unpredictable, including the weather. It could be bright sunny and hot, perfect weather for a motorbike ride by the coast and it could end up pouring forty minutes later. For those not accustomed with this way of life, it might be a bit overwhelming to the point where it's frustrating – but you just need to take a few deep breaths and remember that this is Thailand.   
I get to work a job I am passionate about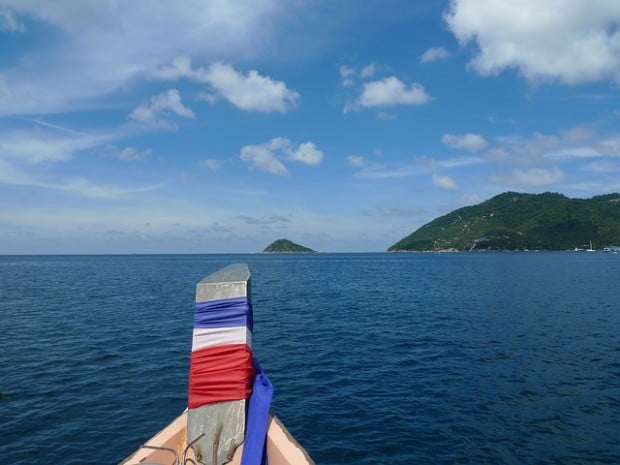 I've always loved the water and was hooked on scuba diving as soon as I took my first breath underwater. Initially I intended to dive just as a hobby, but my first visit here opened my eyes to the possibilities and I decided to pursue scuba diving on a professional level.  I must admit it's not always as easy or fun as it looks but I can honestly say I love my job.
Sure it has its ups and downs like long hours and very little time off but then I remember how lucky I am. I get to meet new people every day from all walks of life and show them the beauty of the underwater world, whilst living on a tropical island in paradise. Best part is: my office is the beautiful mineral rich Gulf of Thailand.
Once you've been here and caught the diving bug, you'll understand why so many people choose to leave their comfortable 9–5 jobs and pursue careers as professional divers!
Driving in Thailand is thoroughly exciting
Driving in Thailand is described by most as a crazy, unorganised chaos. To me, I think it's actually safer and easier to drive here than in my home country (Malta), so maybe that's why I like it. Most roads are fairly modern especially in the more popular tourist destinations. I love getting stuck into the melee of everyday traffic and riding along the scenic beach/mountain roads!
True, the roads might seem a bit intimidating but after a while you get used to it.  In general it's less about how well you drive and more about how good you are at predicting what everyone else is about to do. If you're thinking of renting a motorbike here, remember to use good judgment, always wear your helmet and be safe!
Nightlife
No matter what mood you're in there's never a lack of options once the sun sets. I guess that's one of the benefits of living on Koh Samui. There's always something available any day of the week.
It's not all focused around drinking and partying though – there's plenty of places to visit like night markets, beach restaurants, fairs and walking streets, to name a few. A particular favourite of mine are the walking streets and night markets, which are popular with both locals and foreigners. You can easily spend an entire night browsing through stalls, gorging on cheap food, listening to live music and filling up on cheap cocktails found at the plentiful stalls.
Also Read: 10 Underrated Destinations in Thailand You Must Visit
The above are just a few of the many reasons why I love living in Thailand. It's a huge country with endless options and opportunities. In fact, I've never met anyone who has regretted moving here and chances are, after your first visit you'll want to do the same!
If you do ultimately decide to move to Thailand, good luck and if we somehow bump into each other, the first beer's on me!