Known for her luxury shopping districts and lip-smacking eats, it's no secret that Hong Kong's a glorious city of lights. So how else would you convince your travel buddy to head on another adventure to Hong Kong when their complaint is, "What else is there to do other than shopping and eating?"
Fret not; if you're looking for all the newest, most buzz-worthy experiences and attractions to check out in Hong Kong this 2019, make this list your guide!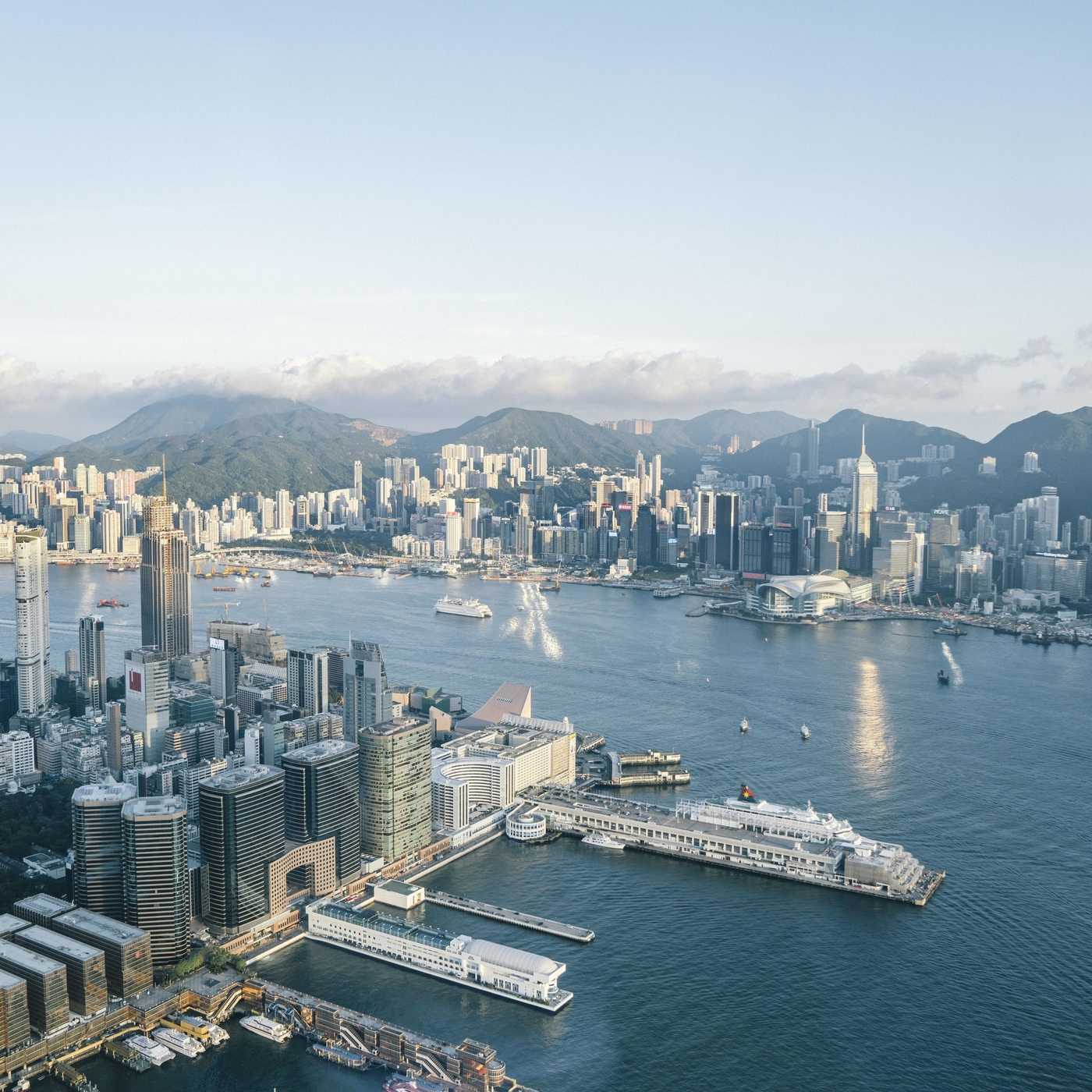 ENJOY ALL-IN FARES TO HONG KONG ON CATHAY PACIFIC FR. S$278!
Book your flights to Hong Kong with your HSBC Credit Card to enjoy ALL-IN fare promos on Cathay Pacific! Flights start from S$278 (inc. of taxes and surcharges) across Economy, Premium Economy and Business class*!
Not headed to Hong Kong? Fly to your your favourite destinations like Bangkok, Seoul, Tokyo and more from S$218 with all-in promo fares across different class cabins!
*Valid from 26 March till 8 April 2019. Check out other irresistible travel perks you can enjoy with your HSBC Card here.
1. MONOPOLY DREAMS
™ – Play a real-life, life-sized Monopoly game!
In celebration of its 84th anniversary, MONOPOLY gets bigger and better with a life-sized version of the game. For all you MONOPOLY enthusiasts out there, or just anyone looking to have a good time, MONOPOLY DREAMS™ is the newest tourist attraction to land in Hong Kong this June 2019!
Located on The Peak (i.e. the most expensive title deed and in the MONOPOLY Hong Kong Edition) this is the perfect place to duel it out with your friends to realise their MONOPOLY DREAMS™. Experience classic game plays like 'Chance' cards, Water Works and even Jail through their augmented reality technology and 4D interactive projections! PS. We only think it's fair to warn you that any regular board game might not be enough for you after this is over.
Address: Shop 301, 3/F, Peak Galleria, 118 Peak Road, The Peak, Hong Kong Island
Getting there: By Peak Tram: Take the tram at the terminal at Garden Road. By Bus: Take New World First Bus (NWFB) route No. 15 from Central Pier 5 or Exchange Square bus terminus (near MTR Hong Kong Station, Exit D). By Minibus: Take green minibus route No. 1 from the public transport interchange at MTR Hong Kong Station, Exit E.
ENJOY 10% OFF YOUR HOTEL BOOKINGS ON AGODA!
On the hunt for a hotel in Hong Kong? From chic boutique hotels to sleek city stays, enjoy 10% off your hotel bookings in Hong Kong* when you book through Agoda with your HSBC Credit Card.
*Valid from 26 March till 30 April. Applicable for selected hotels only.
2. Hong Kong Disneyland – New Marvel rides & more!
You heard it here first: Hong Kong Disneyland is about to get a facelift. While it's still in the midst of its six-year expansion plan, expect to see an even larger-than-life Disney castle, as well as a new experiences featuring Ant-Man, The Wasp and S.H.I.E.L.D. to be launched in Tomorrowland this year!
Following the success of the Iron Man Experience, this is the park's second Marvel ride, and only just a small part of an entire Marvel-themed area planned for 2023. Set against a backdrop of the gorgeous Lantau Mountains and ocean, Hong Kong Disneyland undoubtedly boasts of some unbeatable views. And with even more exhilarating park areas opening up, it's only timely to make a visit!
Address: Lantau Island, Hong Kong
Getting there: Take the MTR to Sunny Bay Station, where you can board the Disneyland Resort Line that will take you into Disneyland Resort.
3. KAWS – Snap a 'gram of this new impressive sculpture!
If you remember an adorable giant yellow duck floating in Hong Kong Harbour back in 2013, this is the newest installation to grab your photo-ops at! Now floating in the bay is a massive inflatable sculpture by popular American artist, KAWS.
Designed to juxtaposed against Hong Kong's fast-paced urban lifestyle, the sculpture is a picture of calm as it rests on its back, zoning out and watching the clouds go by. So why not take a leaf out of the sculpture's book and sit back, relax and enjoy the breeze flowing through the harbour too? It is, after all, aptly named KAWS:HOLIDAY!
Address: Victoria Harbour, Hong Kong
Getting there: Either take the MTR or East Rail line to East Tsim Sha Tsui or Tsim Sha Tsui station or take the ferry to Tsim Sha Tsui Star Ferry Pier.
STAY CONNECTED DURING YOUR TRIP WITH AIRSIM!
Why spend on local SIM cards when you can make life easy with AirSIM? Offering you the only reusable prepaid data SIM card that works in OVER 100 countries, you can travel like a local without needing to worry about not having data access while on the go.
From now till end April, enjoy an additional 15% off your prepaid $10 data sim purchase with AirSIM when you check out using the code: "HS15 + the first 6 digits of your HSBC Credit Card"!
4. Rosewood Hong Kong
Needless to say, Hong Kong's not short of spectacular hotels from chic boutique options to major hotel brand names. If you're looking for a luxe stay in the city, then you've got to check out this dazzling new jewel on Kowloon's Waterfront.
Rosewood Hotel might have only just opened, but the reception it's received is nonetheless expected of one of the most anticipated hotel openings in Hong Kong. Take in the stunning view of Victoria Harbour from the hotel's private sky terraces on the 57th floor, or enjoy a dip in their private lap pools.
Address: Victoria Dockside, 18 Salisbury Rd, Tsim Sha Tsui, Hong Kong
5. Try the highly-raved Impossible Burger 2.0
Impossible Foods has been making waves around the world for their impossible plant-based meats and only just made its Asian debut in Hong Kong last year. Since launching, it has been introduced to menus of roughly 150 restaurants across Hong Kong.
This 2019, they've outdone themselves once again by introducing the Impossible Burger 2.0. Said to be juicier and meatier, the Impossible Burger 2.0 indeed seems too good to be true. Still, that's up to you to decide! For a taste of this incredible Impossible Burger, make a date at Castelo Concepts, one of the groups behind the many famed restaurants that serve up this rare Impossible Food.
6. Mashi no Mashi – Hong Kong's first wagyu tsukemen restaurant
Brought to you by the dream team behind Wagyumafia, the quiet stretch of Oi Kwan Road is now home to Mashi no Mash, Hong Kong's first ever wagyu tsukemen restaurant. Just like how you can't go to Japan without having a meal at Ichiran Ramen, Mashi no Mashi is too good to pass up.
Although it might seem a bit exorbitant to pay over $100 for a bowl of noodles, the experience of the thin sheets of torched brisket melting like warm butter on your tongue really can't be replicated. If you have to treat yourself to one incredible meal in Hong Kong, let this be the place.
Address: Shop 1B, G/F, Guardian House, 32 Oi Kwan Road, Wan Chai, Hong Kong
7. West Kowloon Cultural District – Hong Kong's largest cultural project
A new vibrant cultural quarter located along the dramatic harbour-front site of Hong Kong, West Kowloon Cultural District is Hong Kong's largest cultural project to date and has finally opened the first section of the Arts Park as of 2018. While the views of the harbour are something to brag about, what's amazing is the 5 main buildings of the park.
Xiqu Centre is the first and current open major structure, home to a Grand Theatre and a smaller Tea House Theatre. It's where they preserve and practice traditional Cantonese Opera and other Chinese performances. In 2019, the M+ Museum is slated to open soon and will feature the world's largest museum of modern and contemporary visual culture!
NEVER GET LOST IN TRANSLATION WITH KKDAY
KKday lets you rent Travis the Translator – the world's first smart pocket translator powered by AI! Travis gives you instant translation with over 20 offline languages, and over 80 online languages so you'll never have to feel lost.
Enjoy 15% off sightseeing activities in HK, as well as WiFi, SIM and Translator when you check out using your HSBC Credit Card and promo code HSBCHK15 on KKday!
Address: West Kowloon, Tsim Sha Tsui, Hong Kong
Getting there: Exit from MTR Kowloon Station Exit E4 or E5, walk through Nga Cheung road and cross the footbridge, you will reach the West Kowloon Cultural District within 10 minutes.
8. District Race – A new virtual way to explore the city!
No this isn't just another run-of-the-mill (literally) marathon, but rather a Pokemon Go meets Amazing Race-like race throughout the city! Rather than a fixed course, runners take through the streets powered by cutting-edge augmented reality and location-based technology to explore the city and collect points!
Each virtual checkpoint and challenges require different skills to tackle. Participants can team up with other runners to take on the challenges, find ways to maximise their point score and see who comes out on top of the leaderboard! Consider this the fun, alternative and healthy way to get to know Hong Kong, and you'll be pleasantly surprised by what you discover beyond just the food and shopping.
When: 19 May 2019
Where: Central Harbourfront Event Space
9. Maruju Aburi Farm – Try the best wagyu beef in town!
Carnivores, this one's for you. Newly opened Maruju Aburi Farm is a ranch-to-table restaurant that serves you not just any meat, but the king of beef – i.e. wagyu. Here, rest assured that you're being treated to nothing but the highest-quality and most diversified selection of wagyu beef around.
It's pretty much nose-to-tail dining, utilising all the different cuts available ranging from tongue to shin, seared on a yakiniku grill or slow-cooked and served over carbs. The best part? It's surprisingly affordable despite its premium quality and all things considered.
Address: Shop 342D, 3/F, Moko, 193 Prince Edward Road West, Mong Kok, Hong Kong
10. The St Regis Hong Kong – A new way to enjoy the city skylines!
Scheduled to open on the 11th of April, St Regis is changing up the iconic Hong Kong Skyline. Designed by award-winning interior designer Andre Fu, St Regis is a picture of contemporary luxury and elegance brought to life.
For the sake of the fatigue travellers, not only are they treated to a rejuvenating view of the harbour, each room comes with a personalised in-room check-in and the 24-hour attention of butler and e-butler service. Of course, there's plenty more to be excited about the food and beverage outlets too, with Michelin-recognised chefs manning the helm for the restaurants within the hotel!
Address: 1 Harbour Rd, Wan Chai, Hong Kong
Psst, look out for these upcoming attractions too!
1. Ocean Park
With Hong Kong Disneyland undergoing its makeover, Hong Kong's homegrown theme park is also underway expansions too. Slated for completion in 2021, you can look forward to Marriot Hotel and Fullerton Hotel joining the theme park, along with a unique terraced water park as part of the expansion!
2. The Hong Kong Palace Museum
One of the most highly anticipated parts of the West Kowloon Cultural District scheduled to be completed in 2022 is the Hong Kong Palace Museum. Think of it as the Hong Kong counterpart to Beijing's Palace Museum – there will be a mesmerising display of historical Chinese art from the imperial courts and more!
See You in Hong Kong!
Watch this space for our next travel guide on another one of Asia's top destinations: Taiwan!
---
Terms and conditions apply. Brought to you by HSBC Credit Cards – discover more great offers here!