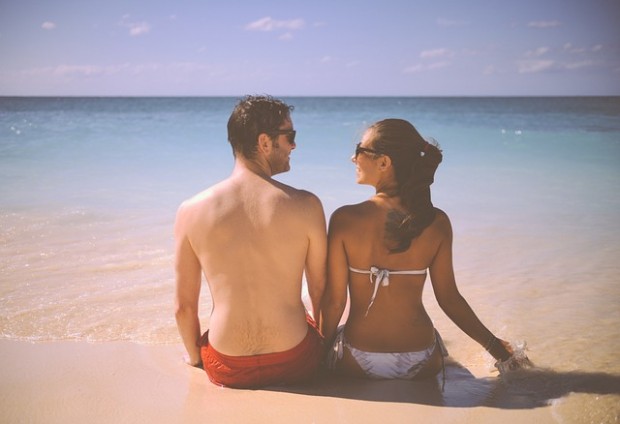 Step 1: Get engaged
Because your wedding is the best excuse to travel! In fact, it's downright expected for you and your spouse-to-be to treat yourselves to a well-deserved vacation after all the stress of wedding planning. And if you are on a restricted budget, don't let that deter you from having the perfect honeymoon!
Step 2: Dream big
Where do you want to go to on your dream getaway? Beach bums can hit up a tropical island and snow bunnies might choose to roll in the snow in the Alps. Or maybe your fantasies are more in line with mine: A full tour of the most famous cities in Europe! You can go anywhere from an amazing beach to the most stunning metropolises… you are only limited by your imagination!
Also read: Where to go for a Romantic Honeymoon in Asia
Step 3: Set a budget
We all know that most vital part of wedding planning is sticking to your budget, and honeymoon planning works the exact same way. So perhaps your Around The World in Eighty Days mega honeymoon might be out of the question. But now that your budget's out in the open, it's time to narrow down your possibilities based on affordability. So…go get that Staycation! (Joking)
Step 4: Decide on a destination
Is the airfare to Fiji too expensive but the ticket prices to Bermuda just right? Sold! Or, you can be like us and let your compromises and indecisiveness lead you to not one, not two, but four whole honeymoon destinations! We wanted to see all of Europe, but it was totally out of our league. So we flipped coins to decide which cities we wanted to see the most and  eventually decided on London, Dublin, Paris and Rome.
Step 5: Ask other people to pay for your trip
I am a huge fan of the Honeymoon Registry trend. By either going through a specific travel agency (like I did) or a registry website such as Honeyfund or Honeymoon Wishes, you can politely tell your guests to not gift you porcelain tea cups and to pick up their check books instead. Oh, and lesson learnt the hard way: You're going to need your airfare and hotels paid for or reserved weeks before your arrival (especially if you need a Visa). So unless you're planning on Honeymooning for an extended time after the wedding, you can't rely on letting your guests know about these registries when they start asking a week before the ceremony. So you may want to slip your travel agent's business card into the bridal shower invites instead.
Step 6: Booking!
Book any and all flights, accommodations and fancy dinner reservations you'll need months in advance. Good food sells out quickly all around the globe.
Step 7: Delayed Booking!
Book everything else the day before your flight (literally by using all the cash in envelopes your relatives dropped into that fancy birdcage thing at your reception).
Unfortunately, you need to "make it rain" first before you can book your tour of the Colosseum, sailing lessons or wine tasting. Some other couples may advise you to make all of these bookings months in advance as well. But those couples have more money than you do. Plus, the fun stuff doesn't usually fill up as quickly as hotels and flights. Tour companies like keeping spaces open for last-minute guests.
Step 8: You may now pronounce this honeymoon AWESOME!
Congratulations! You are wed and have arrived at your perfect, amazing and one-of-a-kind honeymoon destination. Now, it's time to check yourself into your suite and probably not leave it for the rest of your stay. Enjoy, happy couple!
Also read: 10 Popular Places to go for your Honeymoon