2018 is just around the corner, and it's never too early to start planning for your next family holiday! Make 2018 the year where you'll spend lots of time with, and create plenty of precious memories, your family members. Whether it's a reward for the kids, or simply a chance to rest and relax, there's always a reason to travel with your family!
And if you're not sure where to start, check out our top family getaway picks, which offer some of the best family attractions, as well as hit the mark on various factors such as weather and accommodation.
Southeast Asia
Chiang Mai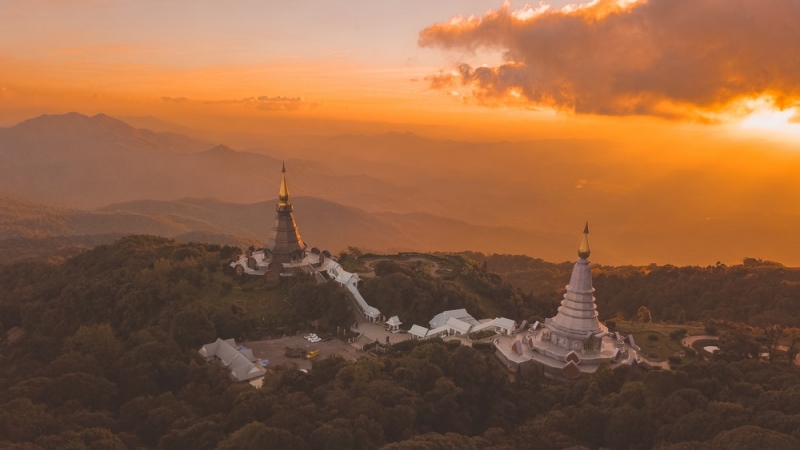 Getting a bit bored with Bangkok? We feel you. On your next trip, why not head to Chiang Mai for a more unfiltered and cultural experience of Thailand instead? The city is not only a much more affordable destination for travelling families, there's also a lot more greenery, wildlife, and history that both adults and children would enjoy here. Best of all, you'll get to enjoy the peaceful laid back vibe and get away from the loud tourist crowds!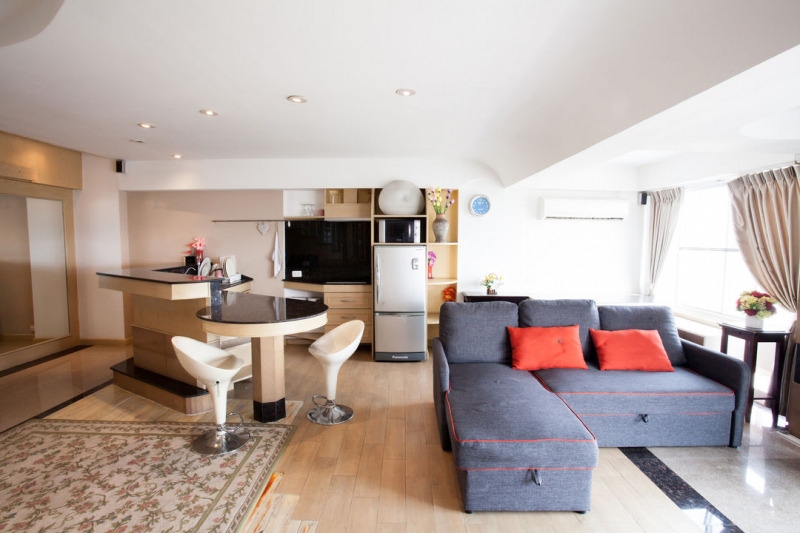 When in Chiang Mai, make sure to spend your nights in this high-rise condominium apartment located off the city center, where it's quieter and the air's fresher. There's a tuk tuk stop just a minute's walk away, and nearby lies the famous Chiang Mai Night Bazaar, a paradise for shopping, eating, entertainment, and nightlife. Besides its convenient location and 24/7 security, the apartment also boasts spacious and well-furnished interiors, such as a marble bathroom with a bathtub and a single bedroom with a plush queen-sized bed – perfect for a family of three! Laundry and bike rental services are also provided. Boredom is never a question especially when there's strong Internet connectivity and facilities such a public swimming pool nearby. Best of all, you'll get admire the stunning Ping River at anytime of the day. Book this vacation rental now on HomeAway and enjoy 8% off your booking when you use the promo code <SAVE8>!
GET 8% OFF  YOUR CHIANG MAI STAY WITH HOMEAWAY NOW!
Bandung
Put away your phones and tablets (and let the kids have a break from technology), and be one with nature in Bandung, Indonesia. The city has a plethora of majestic natural sights for you to discover, and is home to some of the biggest shopping outlets and coolest amusement parks in West Java. How often can you say you've seen a crater lake up close, or sat in a hot springs next to a waterfall? Well, you can earn those bragging rights after paying a visit to the famous Kawah Putih Crater Lake and Maribaya Hot Springs.

Perfect your holiday by staying at this stunning three-bedroom villa perched on the hills of Dago. This spacious villa offers an unblocked view of the nearby mountains and is conveniently located minutes away from Dago Factory Outlets, as well as renowned restaurants including Sierra Cafe & Lounge. How can you say no to this beautifully furnished home surrounded by exotic flora and fauna? Book this vacation rental now on HomeAway before someone else and don't forget to use the promo code <SAVE8> to enjoy 8% off your booking!
BOOK YOUR BANDUNG STAY WITH HOMEAWAY NOW!
Penang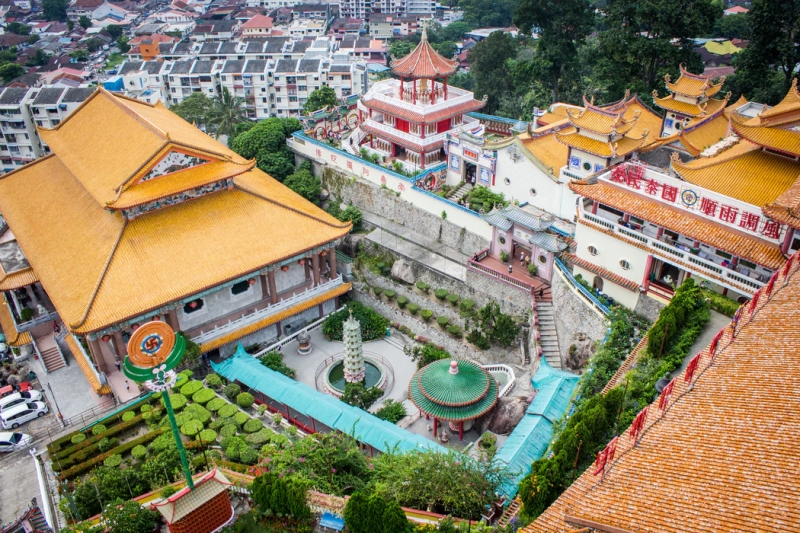 The city of Penang is brimming with historical charm and rich culture. Yes, we know the urban street art and colonial architecture sprawling throughout the city are eye-catching, but here's the thing: there are dozens of other reasons why Penang is a wonderful destination for a holiday. Besides discovering the tropical jungle by the sea and the many stunning temples and museums preserved to this day, you'll also get to feast on (arguably) the best food in Malaysia. The kids will love Entopia, an indoor butterfly and insect farm, and ESCAPE Adventure Park, a fun-filled jungle gym and obstacle course amusement park.

Needless to say, Penang's one of those cities that is two times more fun to experience when you're with good company. Bring along your family and you're bound to have an unforgettable trip! The entire family (and more!) can stay at this modern beachside bungalow which accommodates 16 guests, and lets you reach Tanjong Bungah beach with just a minute of walking. Its stylish interior packed with a huge garden and patio (and BBQ pit!) makes this apartment a luxurious and comfortable stay for its guests. We suggest spending a day at the beach, lounging by the shores or taking part in water activities that both adults and children can enjoy, like kayaking and spot fishing. If you've got your eye on it, make sure to book this vacation rental now on HomeAway and use the promo code <SAVE8> to enjoy 8% off your booking!
GET 8% OFF YOUR PENANG STAY WITH HOMEAWAY NOW!
East Asia
Seoul
Seoul is a great starting point if you're new to travelling in East Asia — there's an abundance of cultural attractions, shopping districts, and yummy Korean cuisine to comfort the soul, plus you don't have to worry too much about the language barrier because English and Mandarin are commonly spoken there! Take in the beauty of the grand Gyeongbokgung Palace and Namsan Tower, then shop your hearts out at Myeongdong and Namdaemun Market. For the kids: Lotte World has both child-friendly and thrill rides and it's located within the city, while Everland has a zoo, amusement park, and many scenic gardens, albeit located in the rustic countryside. Winter is also the best time to visit Nami Island, a idyllic island on the outskirts of Seoul.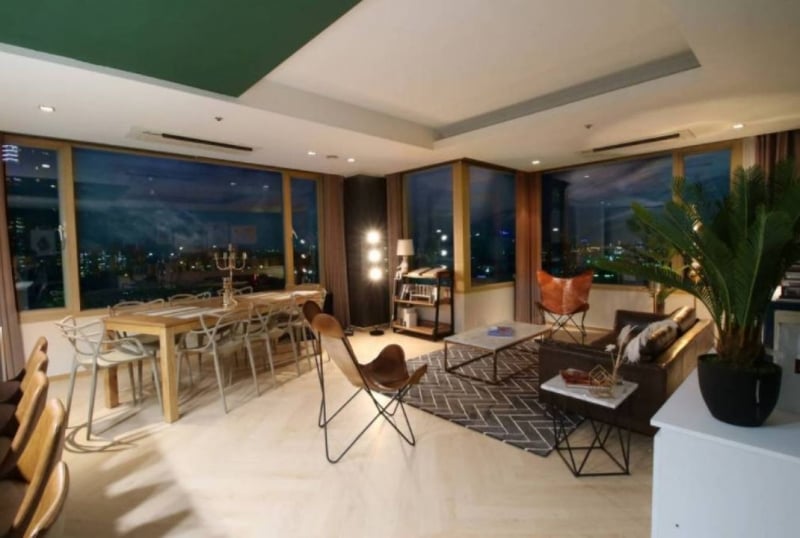 There a ton of good places to stay at while you're in Seoul, but the district of Gangnam is a great place to start with, especially this modern high-rise apartment. Its location is superb – it's only five minutes away from COEX Mall and Hyundai Department Store, in case you need to do some last minute gift-shopping, or just somewhere to settle your grocery shopping. There are three subway stations nearby – Bongeunsa, Samseong, and Cheongdam – each taking you to wherever you want quickly, thanks to the efficient transportation system! The apartment's kitchen comes with an electric rice cooker, microwave, toaster, and any cooking utensils you may need to whip up a good meal. Internet connection is seamless and there's even a flat-screen TV where you can connect USBs and watch your movies from. Excited to experience the magic of Seoul? Book this vacation rental on HomeAway now and enjoy 8% off your booking when you use the promo code <SAVE8>.
LOCK IN YOUR SEOUL STAY WITH HOMEAWAY NOW!
Busan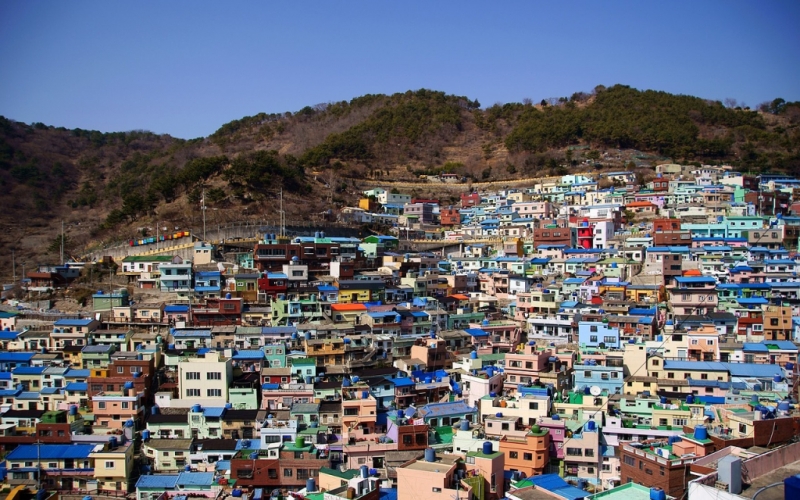 If you have already been to Seoul, why not make Busan the next stop of your Korea expedition? The seaside town serves as a great destination for families who wish to sightsee and discover another side of Korea. Spend an idyllic afternoon roaming about the famous Haeundae beach and Gamcheon Cultural Village, or treat your eyes to a beautiful sight from the cliffs of Taejongdae and Oryukdo Island. Don't miss out on freshly caught seafood and local favourites like Dwaeji Gukbap (pork rice soup) and Ssiat Hotteok (seed-stuffed pancakes). It's not a trip to Busan if you don't try those!

Beside its laidback countryside atmosphere, Busan's also best known for its countless beaches and natural landmarks. It would be a wasted trip if you don't at least catch a glimpse of the dazzling ocean. We suggest staying near a beach, like this modern apartment located just minutes away from Haeundae and Shinsegae Centum City Department Store, the world's largest shopping complex. Navigate easily from Dongbaek MTR Station, and if it gets chilly at night, just spend the night in – head back to the apartment, turn up the heating system, and watch your favourite K-Variety shows on the TV. Want to make this place your abode during your stay? Book this vacation rental on HomeAway now and enjoy 8% off your booking when you use the promo code <SAVE8>.
ENJOY 8% OFF YOUR BUSAN STAY WITH HOMEAWAY HERE!
Tokyo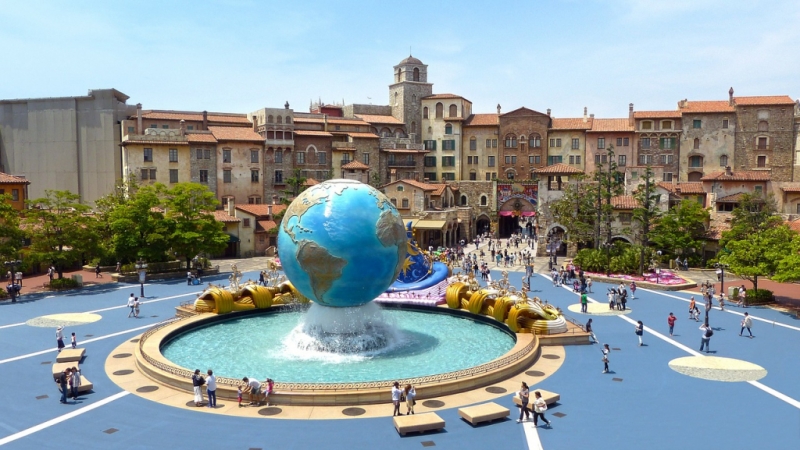 Tokyo is more than just its modern landscape and technology; the city breathes culture and tradition. Families will love Tokyo for the duality of its attractions – one day you'll be shopping for anime goods at Akihabara or screaming on the rides at Tokyo DisneySea, and another you'll be viewing pandas up close at Ueno Zoo or soaking in the tranquility of the Meiji Shrine. Whether you're an active or relaxed bunch, make sure you've included some recommended food places in your itinerary — because everyone deserves to enjoy a bowl of piping hot ramen in this freezing weather!

Travelling with family friends or relatives? You'll need want to stay in somewhere spacious yet cosy – like this European-style penthouse located in Shinjuku that accommodates up to 13 people. There are six queen-sized beds across the two storeys, a washer and dryer, and even a hot tub which the kids will definitely enjoy after a long day out in the cold. The apartment's situated along one of the most active shopping streets of Tokyo, so you'll never have to worry about finding places to eat, or things to do. And despite being in the heart of the metropolitan jungle, the apartment space is quiet, serving as an idyllic retreat. Get up to 8% off your booking when you use the promo code <SAVE8> and book this vacation rental on HomeAway now!
SNAG YOUR TOKYO STAY WITH HOMEAWAY NOW!
Okinawa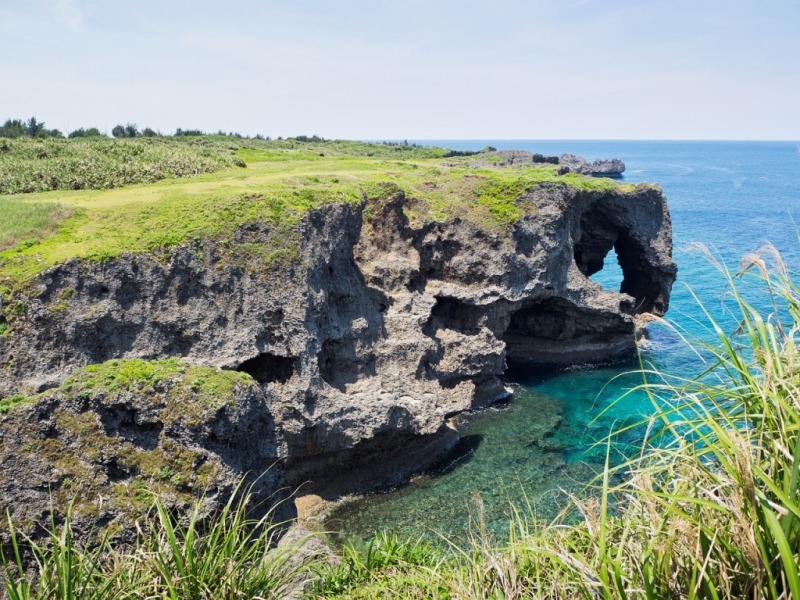 Say goodbye to the rainy and wintry season, and hello to sunny skies in Okinawa, a group of subtropical Japanese islands (Ryukyu Islands) which serve as a natural, serene retreat away from the hustle and bustle of city life. As one may expect, most of the attractions on the islands are related to wildlife and nature, like whale watching, snorkelling amongst the coral reefs, and trekking through the forests and waterfalls. Each island has its own share of things to do, and if you're spending a week there, island hopping is a great idea – you'll get to do more than just sightseeing! Think Okinawan museums, eateries, local festivals and more family fun.

No need to splurge on a beach resort – save on your accommodation by staying at this luxurious bungalow located on a hill on Okinawa Island, which offers wonderful panoramic views of the Pacific Ocean and the surrounding lush greenery. The space accommodates eight people, and comes with a full kitchen with cooking utensils, a washing machine, and Internet connection – perfect for those travelling with families or friends! Sounds like a dream, right? Quick, book this vacation rental on HomeAway now and enjoy 8% off your booking when you use the promo code <SAVE8>!
GET 8% OFF YOUR OKINAWA STAY WITH HOMEAWAY TODAY!
Hong Kong
There are many other reasons why Hong Kong is a great holiday destination for families besides the fact that it's home to Hong Kong Disneyland: you could explore Victoria Harbour and Lantau Island, venture into the streets of Tsim Sha Tsui, feast on authentic Dim Sum… The list goes on! Plus, winter in Hong Kong is merely a cool affair at best — it rarely snows and it usually doesn't go below ten degrees, which makes it a safe place for younger kids to experience the cold.

To get around Hong Kong without haste, you'll want to stay in a district like Tsim Sha Tsui, which is near other points of interest like Wan Chai, Causeway Bay, and Mong Kok. This stylish apartment is situated minutes away from Tsim Sha Tsui MTR Station, and is within walking distance from the Hong Kong Museum of History and Avenue of Stars. What's more: the apartment is built with a full kitchen including a toaster, microwave, and coffee machine, and for those travelling with toddlers — a baby cot and baby stroller is provided too! If this place has caught your eye, make sure to book it on HomeAway A.S.A.P. and enjoy 8% off your booking when you use the promo code <SAVE8>!
BOOK YOUR HONG KONG STAY WITH HOMEAWAY NOW!
So there you have it, 8 popular holiday destinations for families looking to plan ahead for their 2018 travels. We hope you have a magical time abroad wherever you are, and that your trip planning goes well. Oh and one more thing — if you're ever in need of a place to stay, you can always find affordable and ideal options with a click of a button. How? Simply log onto HomeAway and choose from endless vacation rentals!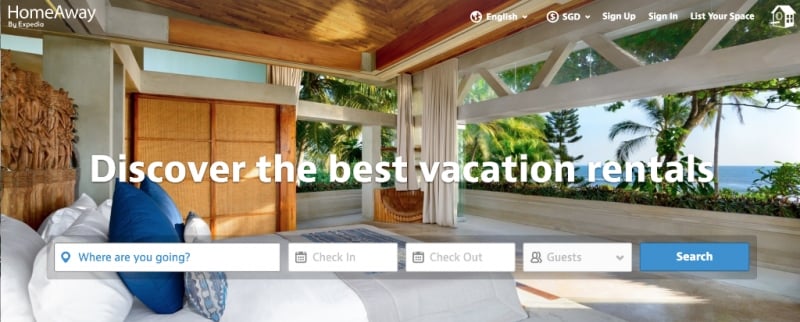 There are plenty to choose from – whether you're looking for a beach holiday, city getaway, or a nature retreat, HomeAway has got you covered. Most vacation rentals come with facilities such as kitchens, washing machines, separate living areas – ensuring that you're never too far from home, even if you're in another country. Plus, it's always more fun when everyone is together! Don't forget to use the promo code <SAVE8> to get 8% off your booking when you lock in your stay with HomeAway. You're welcome!
---
Brought to you by HomeAway.