When you think of Vietnam, the first place that comes to mind would most likely be Hanoi or Ho Chi Minh. Wherever you choose to go, a trip to Vietnam is still essentially made up of four main parts — culture, food, history, and fun.
Ho Chi Minh City, in particular, is such a large melting pot of culture, with influences from the Chinese, Thai, Khmer, and most prominently, the French. It's definitely a lot to take in from a small city.
Chances are, those visiting Ho Chi Minh would also be first-time travellers to Vietnam. If the same could be said for you, worry not; we've got you covered. Here is our list of the top 10 things to see in Ho Chi Minh City!
1. Binh Tay Market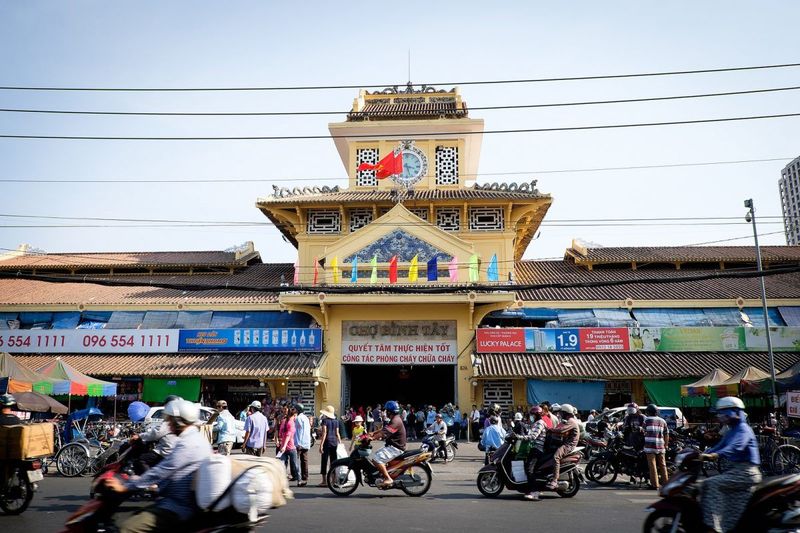 Image credit: Michelle Lee
Also known as Cholon Chinatown Market, Binh Tay Market is an extremely popular breakfast spot among the locals. There, you'll get to taste an assortment of Vietnamese-Chinese delicacies such as pho, spring rolls, and banh bao — and there's honestly no better way to start the day.
This is also where tourists can find a variety of unique handicrafts and textiles, along with an extensive range of fresh fruits and other produce brought in from Vietnam's other regions.
2. Bitexco Tower and Sky Deck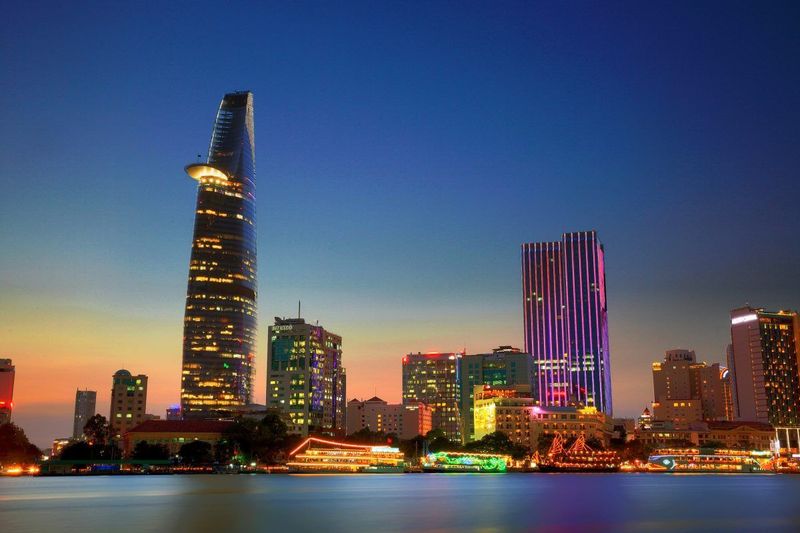 Image credit: Manhhai
Standing at 262 metres, Bitexco Tower offers an advantageous view of the city, displaying an unparalleled 360º sight of Ho Chi Minh and the Saigon River. It's so impressive that it once ranked seventh on CNNGo's list of the world's top 25 iconic skyscrapers.
Visitors are accompanied by an English-speaking guide, and there are plenty of touchscreen fact boxes, too. We highly recommend visiting at sunset, when you can get the best of the glorious city view. Pair that with the enchanting twinkling lights of the metropolis and you're in for one spectacular visual feast.
3. Ben Thanh Market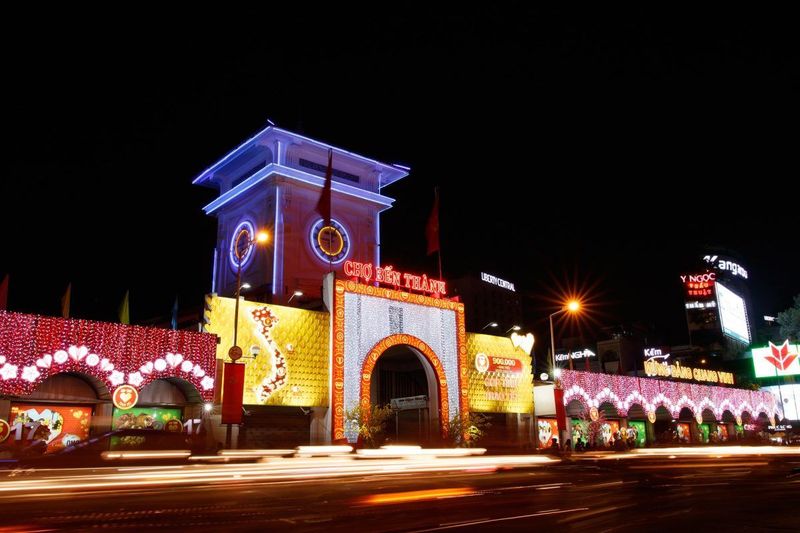 While Binh Tay Market mainly caters to locals, Ben Thanh Market is the go-to place for souvenir shopping. This is where you head to for local handicrafts and branded goods. It's also one of the oldest landmarks in Ho Chi Minh City.
If Binh Tay Market is predominantly the best breakfast spot around, then Ben Thanh Market would have to be its nighttime equivalent. The endless array of food offered by all the different eateries makes for a gastronomic adventure you can't miss out on. Visiting the place for dinner is definitely a good way to cap any day.
4. Cu Chi Tunnels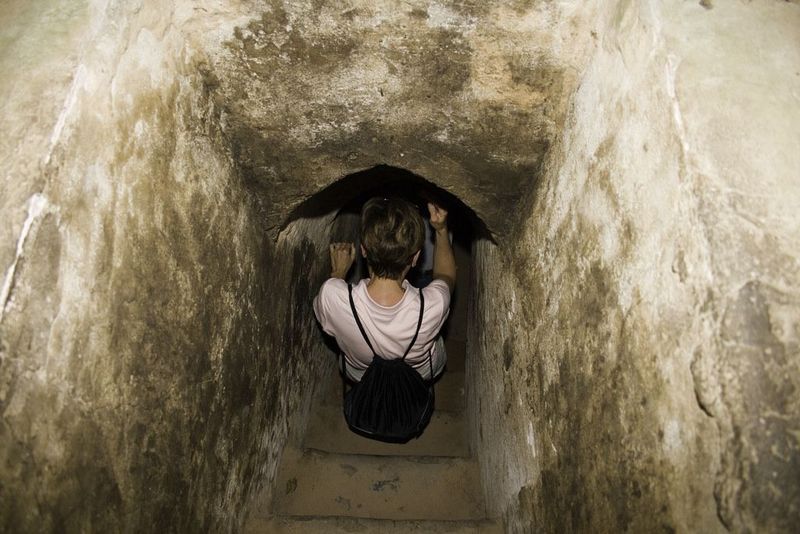 Image credit: Bryan
Beyond the rich heritage and myriad of food Ho Chi Minh has to offer, the city is also incredibly steeped in history, thanks to the Vietnam War. The Chu Chi Tunnels were an integral part of the war against the Americans and are now one of Ho Chi Min's most iconic attractions.
The tunnels stretch over 120km and feature hospitals, kitchens, and even an armoury – visitors are even allowed to crawl through the cramped spaces. It's highly recommended to book a half-day tour since the tunnels are an hour's drive out of the city.
5. Pham Ngu Lao Street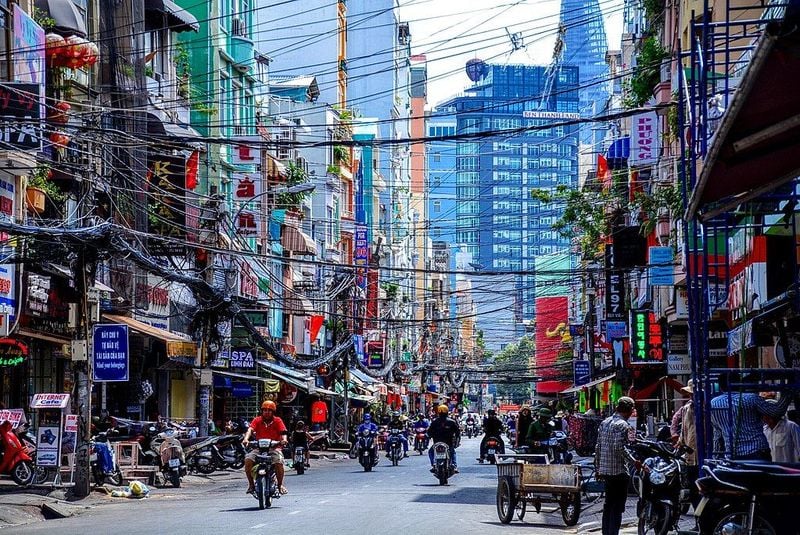 Image credit: trungydang
Ask any backpacking traveller where you should go and they'll most definitely point you to the western edge of District 1, where Pham Ngu Lao Street is. The web of lanes and back alleys is home to plenty of restaurants and international bars as well as countless kiosks, motels, and hostels.
Pham Ngu Lao Street boasts an incredible night scene with attractive happy hour promos and dance parties. If you're looking to make a friend (or friends!), this is where you should go.
6. Saigon Opera House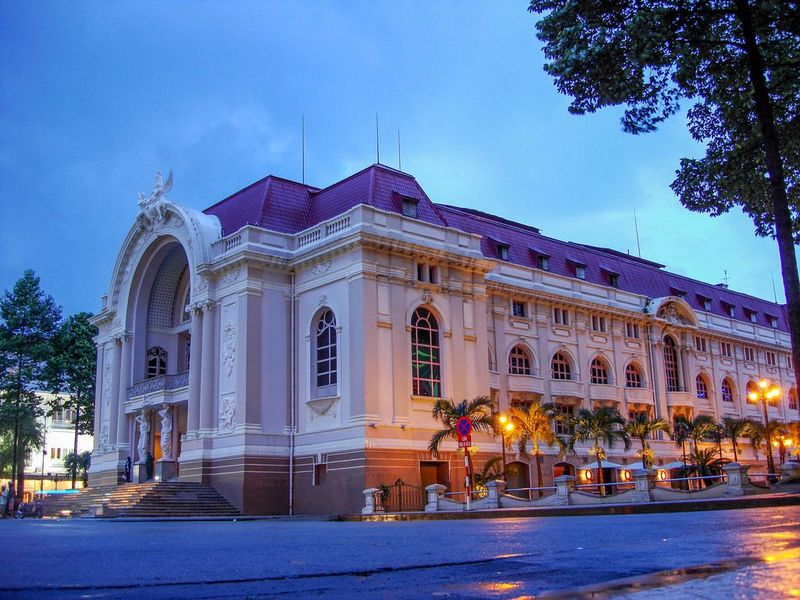 Image credit: Jorge Lascar
The smaller counterpart of Hanoi's Opera House, this classy colonial building stages not only opera, but also a wide range of performing arts that are bound to keep you entertained for the night.
The architecture of the building is also a wonder in itself, with the immaculate amber glow when night falls. In fact, you can even expect swaths of red velvet and hardwood flooring like you would in an older baroque hall.
7. Notre Dame Cathedral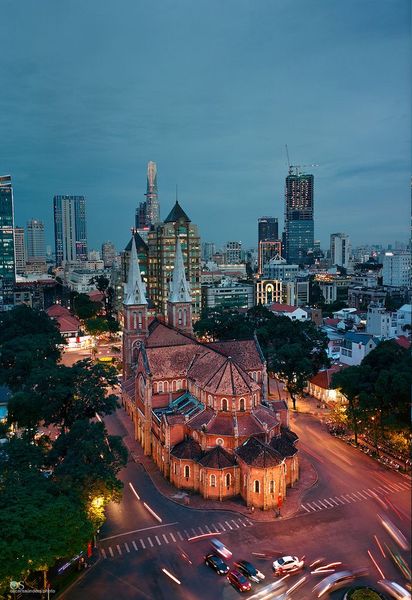 Image credit: Oscar Saunders
In largely Buddhist Vietnam, Notre Dame Cathedral remains one of the strongholds of Catholicism till today. Though refuted by the Catholic Church of Vietnam, the statue of the Virgin Mary that is housed in the church was also once believed to have performed a miracle: Locals claimed that it shed tears.
The cathedral makes for an impressive photo opportunity as well, with distinct Romanesque features like red brick walls and stained glass. You can also check out its two bell towers, plus a quiet garden in the middle of the structure.
8. Reunification Palace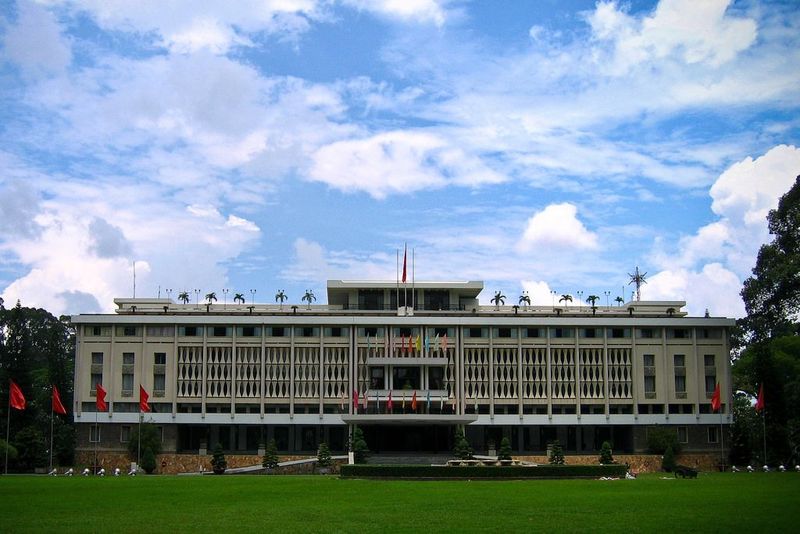 Image credit: danes96
Stepping into the Reunification Palace brings you back to 1975. Time stands still for a moment as you make your way through the five levels, with all the original maps and telecommunication equipment still on display. Two of the original tanks used in seizing the palace are still parked on the palace grounds, too!
Although the palace is open from 7.30am to 4pm, visitors should note that it's closed from 12 noon to 1pm. We recommend taking a free guided tour around the property so you'll learn more about the place.
9. Cao Dai Temple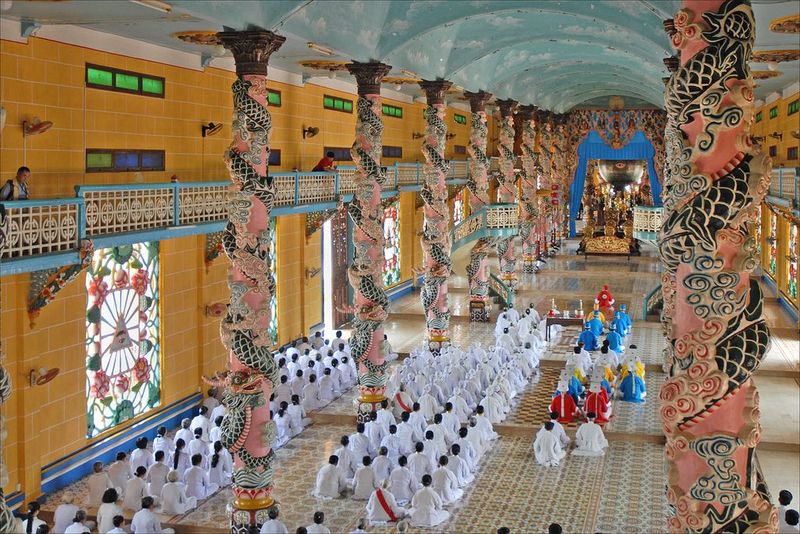 Image credit: Jean-Pierre Dalbera
A lesser known religion, Caodaism practises the belief that all religions are the same and seek to promote tolerance throughout the world. Nowhere else would you be able to find The Lord Buddha, Jesus Chris, Muhammad, and Confucious in the same place — not to mention other figures such as Jeanne d'Arc and Julius Cesar.
Watching Caodaists pray is a unique experience and a visual delight. Devotees wear different coloured robes according to rank while the Bishop sports the Divine Eye. The ornate building combines gothic, baroque, and oriental designs, so keep your eyes peeled for all those influences.
10. Saigon Saigon Rooftop Bar

Image credits: Caravelle Hotel
Saigon Saigon Rooftop Bar is more than just your average watering hole. During the Vietnam War, it was where war correspondents met for media briefings. As the tallest building then, journalists were privy to an uninhibited view of the ongoing fighting as they knocked back beers. Now, you can soak in its history while enjoying a drink and taking in the city's most iconic sights.
Now that you know the places you should go to, better book that trip to Vietnam pronto.
Also read: A 4-Day Ho Chi Minh and Mui Ne Itinerary