We love to travel, because we love to see amazing things around the world. Other than seeing the natural wonders, we also love to see what humans have built over the past few centuries.
From ancient temples, artistic sculptures, to modern skyscrapers and everything in between, we have created a list of 24 gorgeous wonders that is worth visiting in your lifetime:
Also read: We've Travelled To Almost 50 Countries Despite Working Full Time 9-5. Here's How You Can Too!
1. Colosseum, Rome, Italy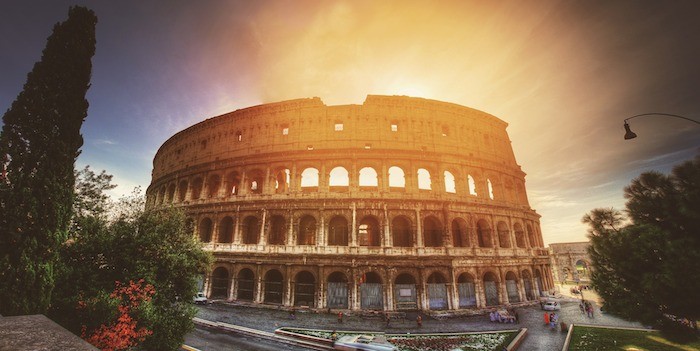 The Colosseum is easily the largest amphitheatre ever to be built in history. Take yourself back in time, and imagine it filled with 55,000 spectators, their cheers roaring as two heavily armed gladiators fight to their death. This magnificent landmark brings back so much Roman history, and has been well preserved over time. Do not miss out visiting this place!
2. La Pedrera, Barcelona, Spain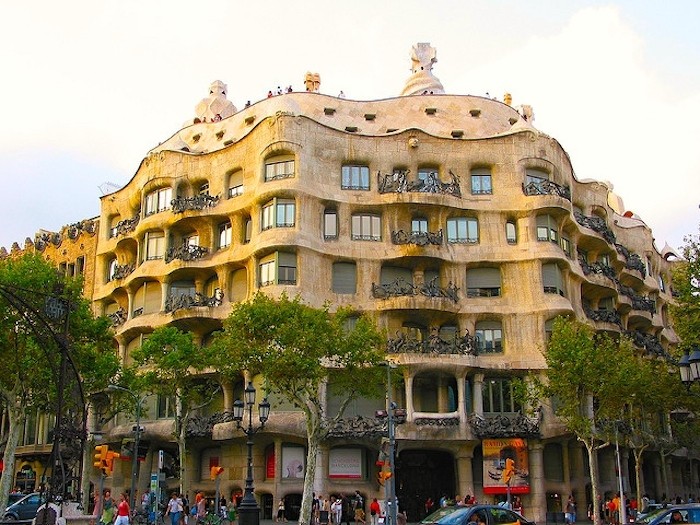 Image credit: Claudia R
Designed by Spanish Catalan architect Antoni Gaudi, this building is like no other in the world. Over here, you will see undulating stones curling around the exterior, with an almost cornerless interior. You will feel like you just walked into an art piece!
3. Guggenheim Museum, Bilbao, Spain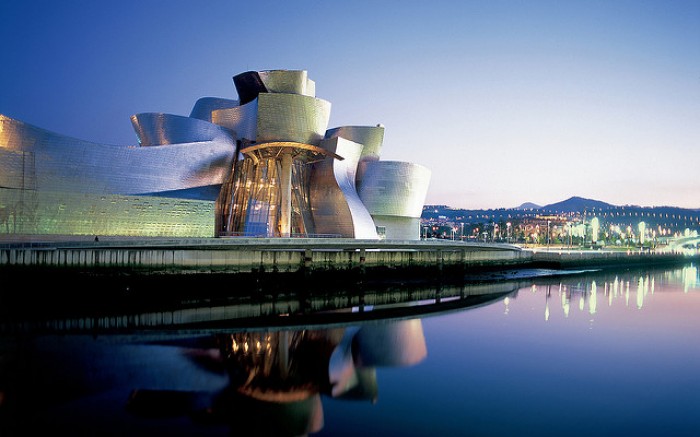 Image credit: Edwin Poon
The Guggenheim Museum is an artistic masterpiece by itself. Designed by Canadian-American architect, Frank Gehry, this magnificent building is built with glass, limestone and coated with titanium. It has welcomed more than 10 million visitors, and has become one of the most important buildings in the 20th century.
4. Notre-Dame Basilica, Montreal, Canada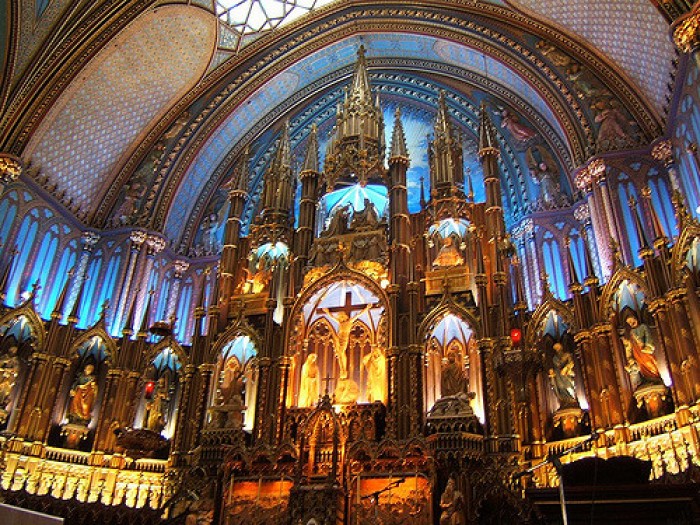 Image credit: Sedar Gurbuz Photography
Stand in the presence of this holy cathedral in the historic district of Old Montreal. Its elaborate interior design is breathtakingly beautiful, with a magnificent pipe organ located on the second floor. Take your time to admire the sacred exhibits and beautiful stained glass windows here – the music from the organ will bewitch you too!
5. Machu Picchu, Peru, South America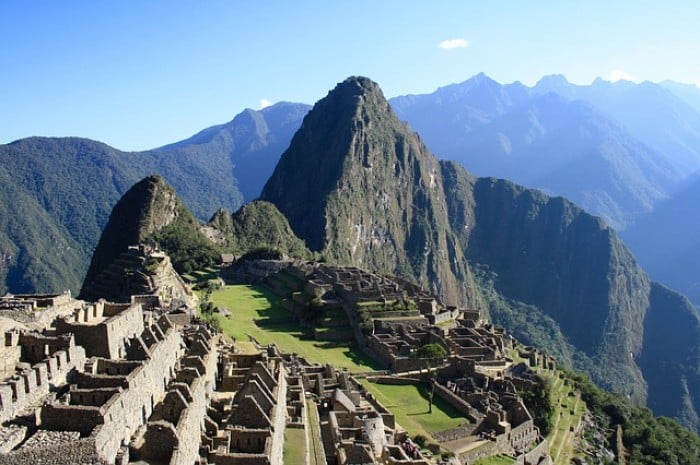 This awe-inspiring structure stands 2430 metres above sea level among the Andes Mountains. It is a UNESCO world heritage site, and is the most splendid man-made structure of the Inca Empire. Embark on a hike up the Inca Trail and reward yourself with panoramic sights at the top – the unique alignment and construction of stone buildings is a sight not to miss!
6. Forbidden City, Beijing, China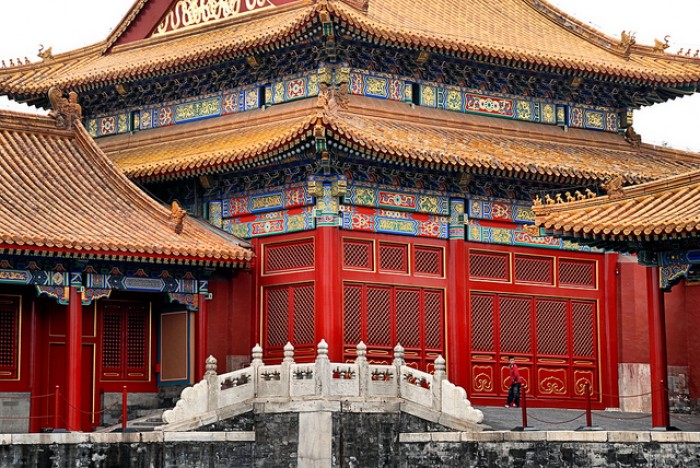 Image credit: Malcolm Browne
Located right in the heart of Beijing, the Forbidden City is one of China's best kept secrets. This ancient palace was strictly off limits to visitors for 500 years until now. Today, it has become a UNESCO World Heritage Site and is also known as the Palace Museum. Take a tour inside the biggest and well-preserved palace in the world to learn about China's imperial history, it will definitely fascinate you to no end!
7. La Mezquita, Spain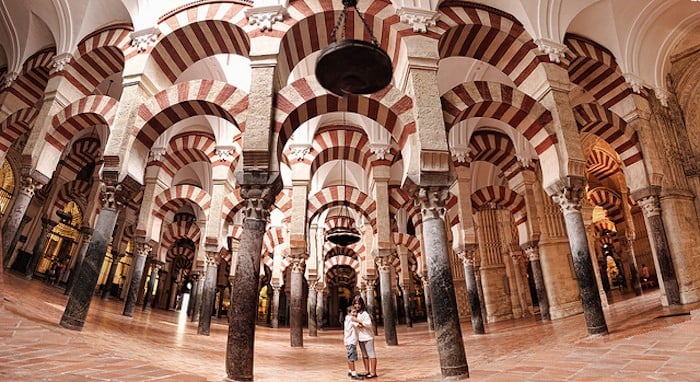 Image credit: Big Max Power (BMP)
The Mezquita of Cordoba was originally built as a mosque in the 8th century. It has undergone many religious changes over the centuries. It is famous for its beautiful Islamic architectural design. Check out the interesting candy-striped arches, and the dome shaped shrine in the middle of the cathedral. This spot is definitely one not to miss!
8. Great Pyramid of Giza, El Giza, Egypt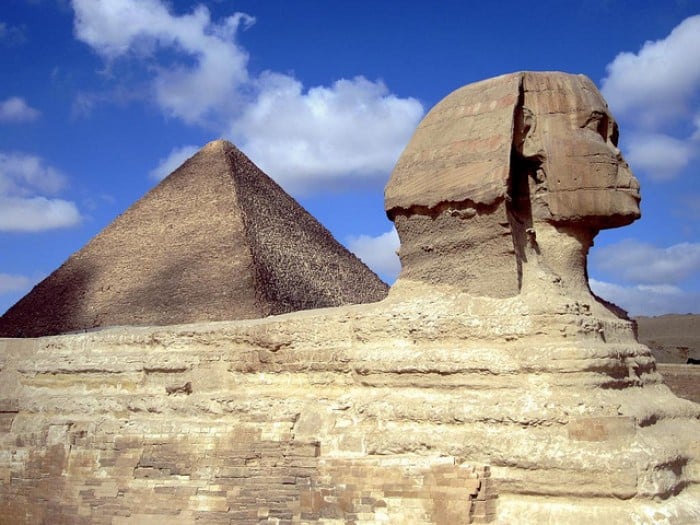 Image credit: David Stanley
Marvel at the oldest and largest pyramid of the Giza pyramid complex of El Giza, Egypt. It is one of the Seven Wonders of the ancient world, and one of the most famous structures in history. Over here, you will also be able to see the Great Sphinx of Giza, an iconic stone monument of a lion with a face of a human. It is remarkable how these ancient structures were built without modern technology in the past, and are still standing today!
9. Burj Khalifa, Dubai, UAE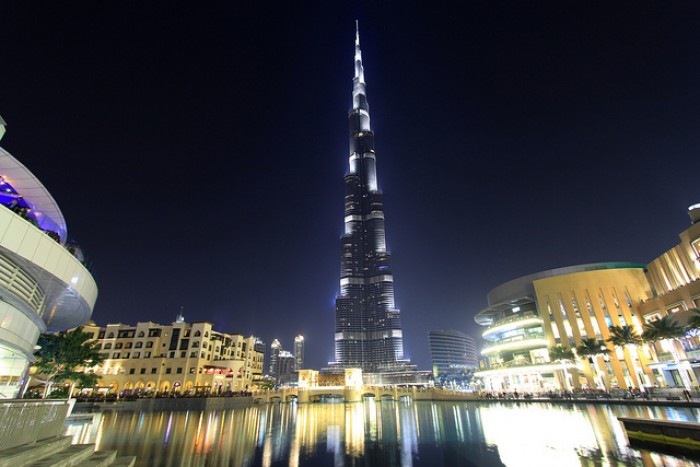 Image credit: Tom Sespene
Standing at 2772 feet, this massive skyscraper in Dubai is the tallest man-made structure in the world. It symbolizes wealth, and is one of the greatest modern architectural wonders ever to be built in history.
10. Cloud Gate, Chicago, USA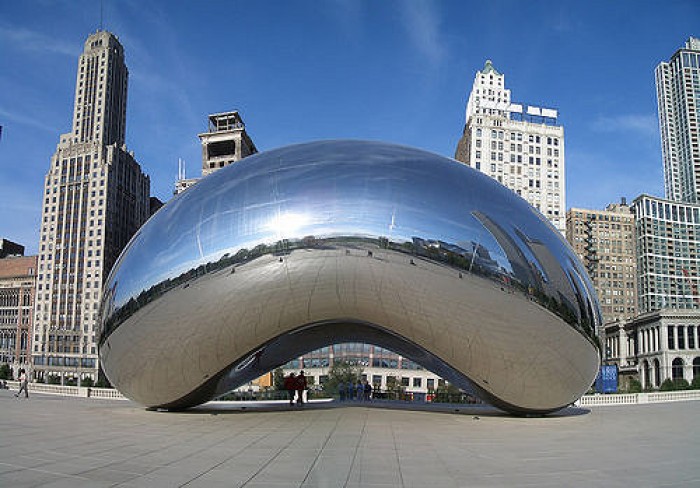 Image credit: Josh
Created by Indian-born British artist Anish Kapoor, this artistic bean-like masterpiece is something not to miss in Chicago! Fondly nicknamed as "The Bean", this impressive sculpture is made up of 168 stainless steel plates welded together. You will also be able to amuse yourself by spotting your reflection on its shiny mirror surface, and check out the distorted skyline of the city. Walk around and under it – it's huge! 
11. Neuschwanstein Castle, Schwangau, Germany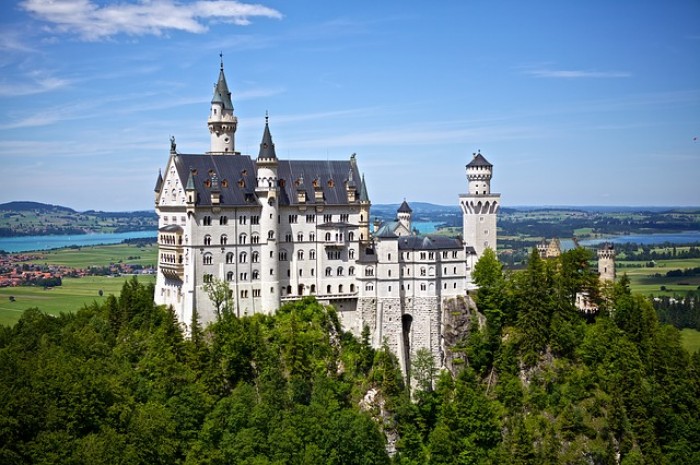 Built by King Ludwig II of Bavaria, this fairytale castle is the inspiration behind Disneyland's famous Sleeping Beauty Castle and many other famous structures. Make your dreams come true, and let your beloved fairytale come to life by seeing this beautiful medieval castle with your very own eyes!
12. Kinkakuji, Kyoto, Japan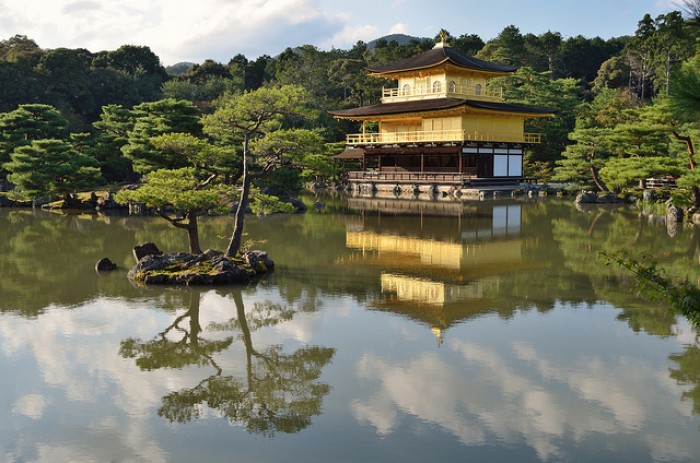 Image credit: M M
Also known as the Golden Pavilion, this Zen temple in Northern Kyoto was the retirement villa of the shogun Ashikaga Yoshimitsu. Its magnificent image is reflected beautifully in Kyokochi, the mirror pond, with small islands of rocks and pines surrounding it. With its top two floors completely covered in gold leaf, this royal structure is one of the most popular attractions in Japan, and is an extraordinary sight to behold.
13. Great Wall of China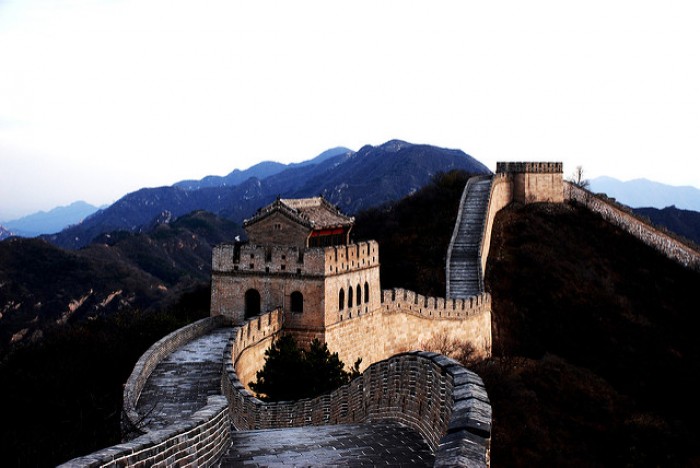 Image credit: Marianna
Stretching over 50,000km in length and crossing 9 provinces, this structure is definitely called the Great Wall of China for a reason. It was built by emperor Qin Shi Huang to defend his country back then. Right now, you can challenge yourself by going on a hike here at this famous UNESCO World Heritage Site! Although you will not be able to walk from the start to the end, but it will be a great workout, don't you think?
14. Empire State Building, New York City, USA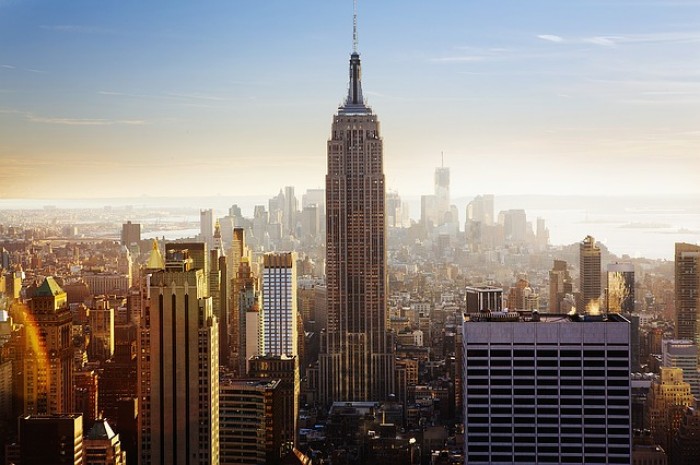 According to Cornell researchers, this is the most photographed building in the world. It is 103 storeys tall, and only took one year and 45 days to build! Up here, you can get panoramic views of New York City. Spot its neighboring states, New Jersey, Pennsylvania, Connecticut and Massachusetts in the distance, and snap away! Due to high levels of static electricity at the top of the building, you might see sparks fly if you kiss your lover here – try it out!
15. Stonehenge, Wiltshire, England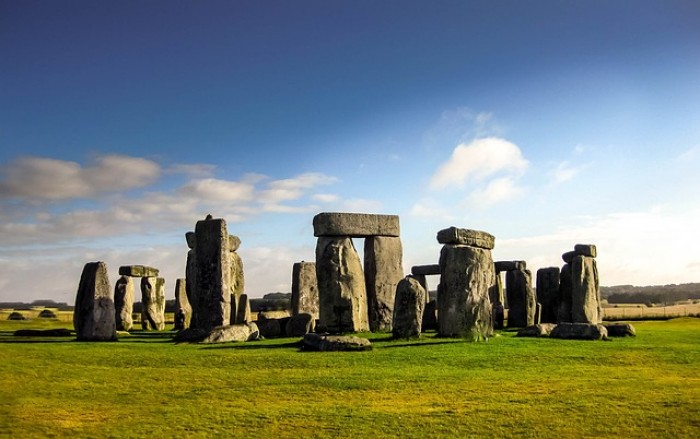 This prehistoric stone monument dates back to 3000 BC, and is one of the Seven Wonders of the ancient world. Take a close look up at the massive stones – and wonder, how were they brought here, and why?
16. The Alhambra, Spain

The Alhambra, which also means "red or crimson castle", is a palace and fortress complex located in Granada. Spot it towering out of an elm-wooded hillside against the beautiful backdrop of the snowy Sierra Nevada – the splendor of this historic monument will leave you in awe.
17. Dome of the Rock, Jerusalem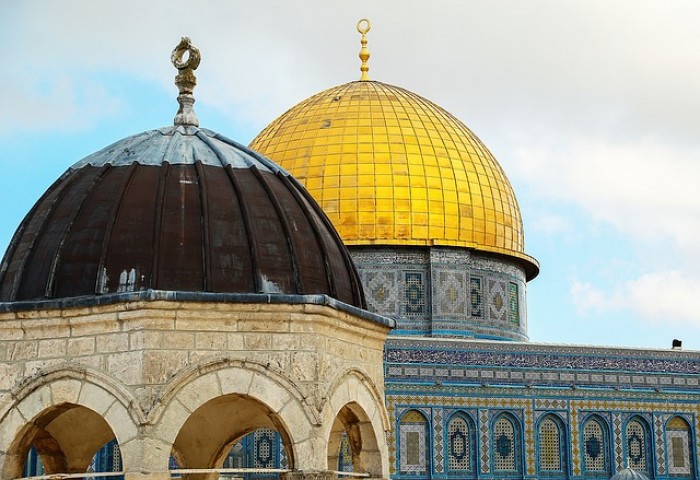 The Dome of the Rock is an Islamic masterpiece built in the 7th century by Caliph Abd al-Malik. The elaborate Persian tiles on the exterior are particularly admirable, and its Byzantine design has inspired many other architects over the millennium.  
18. Atomium, Brussels, Belgium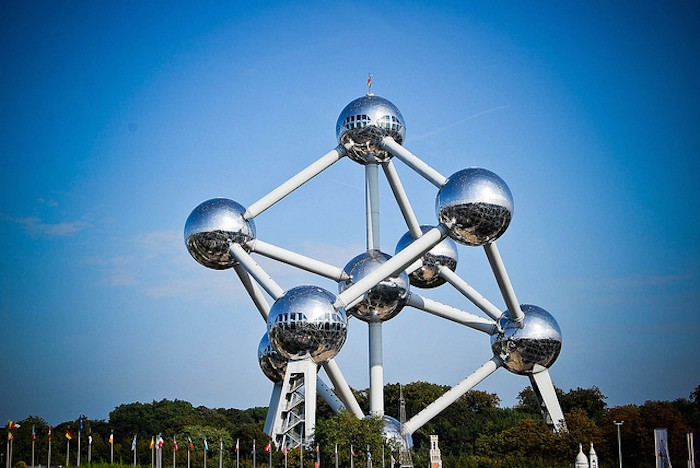 Image credit: Maria Firsova
This is probably the most futuristic structure ever to be created by mankind. The Atomium was built to symbolize peace among nations, with an apt design of atoms joined together to form a cell. Just look at how it sparkles at night! Doesn't it look amazing?
19. Baalbek, Lebanon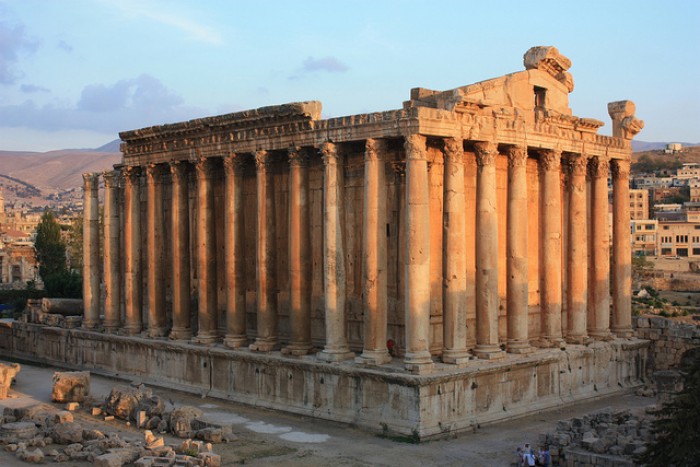 Image credit: Arian Zwegers
Also nicknamed as the "City of the Sun", this place is a colossal enigma that was built in ancient Roman times. You can find many sacred temples here of different origins, with the oldest part of the ruins that still remains a mystery till today.  
20. Golden Gate Bridge, San Francisco, USA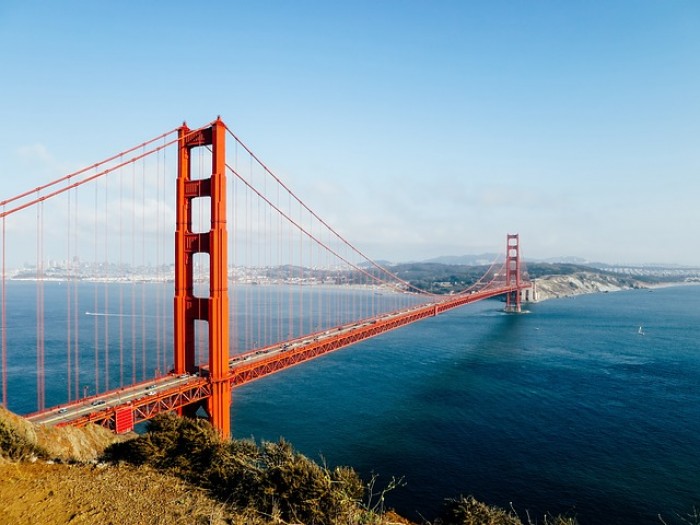 This magnificent landmark in San Francisco was once called to be "the bridge that couldn't be built". It took away 11 workers' lives due to its tumultuous weather conditions over over the San Francisco Strait, and cost $35 million to build. It finally opened in 1937, and is now one of the Seven Wonders of the modern world. Cycle for 1.7 miles from San Francisco to the Marin Headlands, this stunningly beautiful bridge will take your breath away.
21. Taj Mahal, Agra, India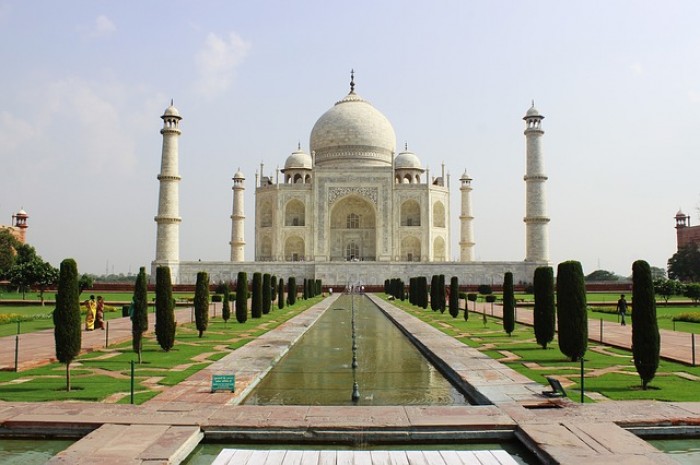 The Taj Mahal was built in 1653 by Mughal Emperor Shah Jahan, in remembrance of his deceased wife after the birth of their 14th child. This mosque is so huge and dazzling that people often mistake it for a palace. Watch the white marble surface transform from pink at daybreak, to white in the afternoon, to golden under the moonlight!
22. Borobudur, Java, Indonesia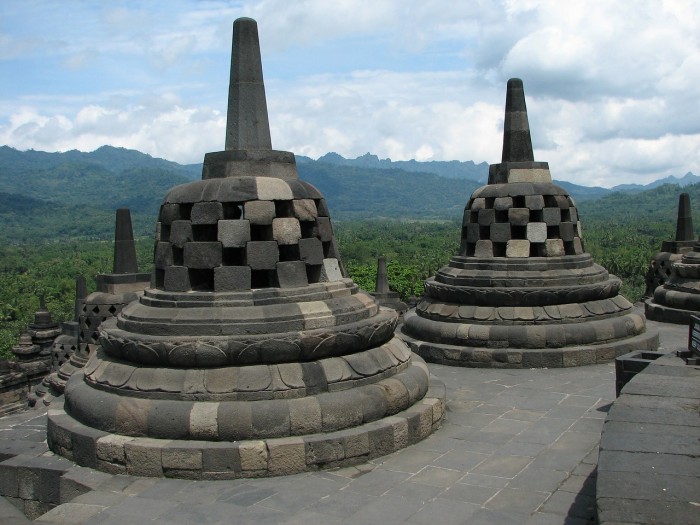 Come face to face with the largest Buddhist temple that was built over a thousand years ago. This sacred monument sits majestically on top of a hill and overlooks lush green fields and distant hills. It is a great place to watch the sun set over the horizon!
23. Sagrada Familia, Barcelona, Spain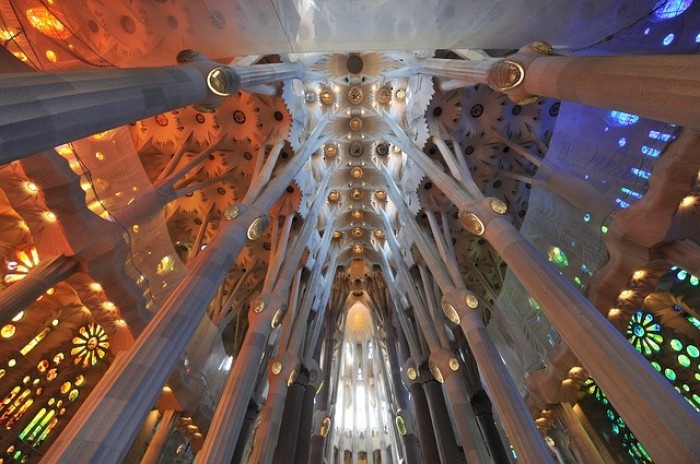 The Sagrada Familia is one of Antoni Gaudi's best masterpieces in Barcelona. The construction has remained unfinished by design, so that it would not surpass the "God-made" structure of Montjuic Hill. It is said to be completed by 2026, but who knows?
24. Angkor Wat, Angkor, Cambodia
 Image credit: Mike Behnken
Visit the Angkor Wat, the largest religious monument in the world. Its entire site measures 162.6 hectares, and took 30 years to build. Famous for its sheer size and incredible detail, this iconic temple possess embodies the heart and soul of Cambodia, and it has been well preserved till this day.
Also read: Unknown Secrets Behind the 5 Great Wonders of the World
We hope that this list has inspired you to travel the world in search of these amazing sights. It is time to pack your bag and grab your passport – you know that you will regret it if you don't!