Contributed by High Heels & A Backpack
How many times have you been on vacation and came back more exhausted than before you left? You planned every intricate detail of your trip with military precision, devising a schedule that specified where you would be during each hour of each day.
The museums, the temples, the markets… it all becomes a blur as you make your way around the city like a whirlwind trying to tick attractions off your list.
By the end of it? Sure, you saw all the recommended sites that the city had to offer, but what can you really tell me about the local culture and community?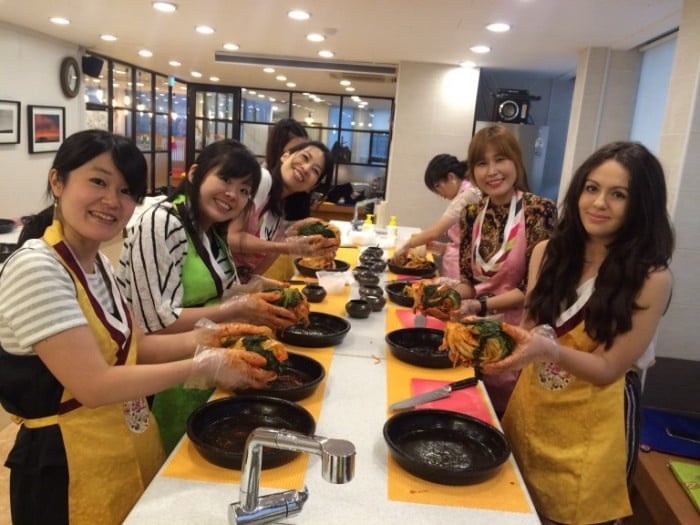 Learning to make kimchi with locals in Seoul
Travel has become much more accessible in recent years, particularly among millennials who are rejecting the idea of a lifestyle that confines them to the 9-5; however, we're doing it all wrong. So many people are hop-scotching from country to country, seeing passport stamps and "countries visited" tallies in the same light as a girl scout collecting badges, and not really looking at the places that they visit in a deeper sense. This is where slow travel comes in.
Not only is slow travel better for you and your well-being, it also benefits the environment, and the countries and communities which you visit.
So what exactly is slow travel?
Slow travel is essentially just taking a slower travel pace, and doing less in order to gain a deeper understanding of the culture, community and surroundings of the places that we visit, as opposed to darting around while sightseeing.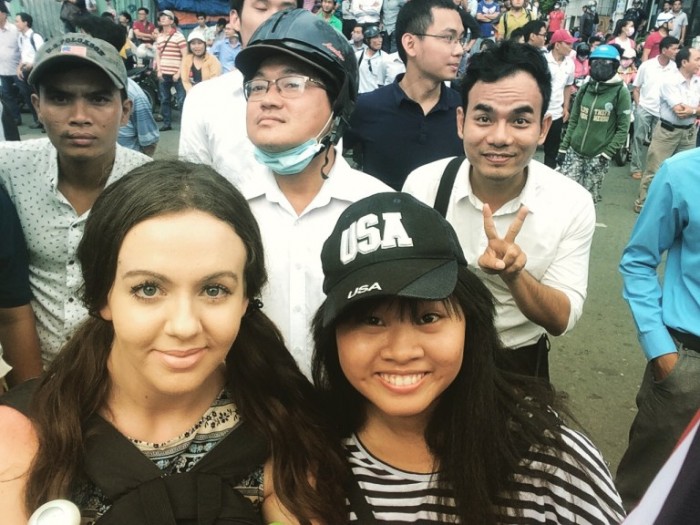 Waiting to meet Barrack Obama with the Vietnamese locals in Ho Chi Minh City
If I were to offer you the opportunity to live in a small cottage in an Italian village for a week, to spend your days learning Italian and taking cooking classes, and your evenings becoming acquainted with new local friends, that sounds lovely right? Well, that is exactly the concept of slow travel. You would learn and experience far more in one week immersing yourself in the ways of local life than you ever could on a whistle-stop tour through the country.
Two years ago, I visited South Korea for the first time and completely fell in love with the country and my first impressions of its culture. I returned twice as a traveller before making the decision to move here for a little while. I realise now that my first impressions were somewhat superficial and I had barely scratched the surface in really getting to experience Korea and learn about the country's cultural etiquette and history.
After seven months of living in Seoul, I am still constantly learning new things about the country and this has given me a much deeper understanding and connection with it, as well as offering me some perspectives on the differences and varying outlooks back at home. I know parts of Seoul like the back of my hand, I can speak a little Korean, and most of my friends here are Koreans.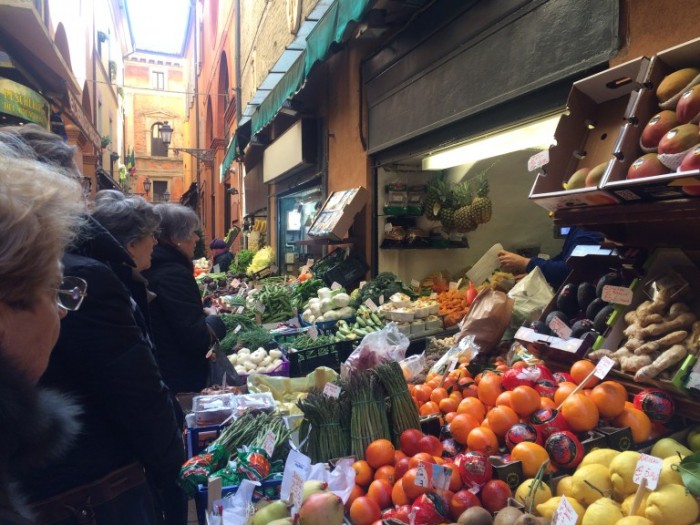 Visiting local markets in Bologna before an Italian cooking class
How can I slow travel?
You don't need to be a wandering nomad in order to enjoy slow travel, in fact, it's something that you can do just as easily during your vacation time whilst maintaining a full-time career. Below are some suggestions to help you slow travel, and enjoy your next trip away as a local in the places you visit.
Rent an apartment
This is the perfect way to feel as though you actually live in the places that you visit. You are completely independent and chances are, your rental will be in a more authentic neighbourhood than the tourist hubbubs that surround hotels.
Organise a home stay
Staying with a local family for a few days is a great way to learn more about the local culture. I stayed with a Vietnamese family in Ho Chi Minh City last summer and saw parts of the city and had experiences that I would never have had in a hotel.
Home exchanges
On a similar vein to the home stay, you can make like Cameron Diaz in "The Holiday" and switch places with an exotic stranger for a week. Great if you are on a budget, and a good way to automatically feel integrated with the local community as your switching buddy can organise an introduction to his/her friends before you arrive.
Take a class
Be it a cooking class or a language lesson, what better way to learn more about the country that you are in? If you are on a budget, Couchsurfing and Meetup.com often offer regular, free events and language exchanges.
Walking Tours
Whether you participate in an organised walking tour or download an app that provides you with a route to wander independently, this is a nice way to see more of a city than simply site-hopping, and allows you to make stops and discoveries along the way.
Allow yourself to get a little lost
There are few things greater than a day with no set agenda. Some of the best days I've had travelling were those where I set off to explore the area on foot, and stumbled across interesting eateries and sights along the way.
What are the benefits of slow travel?
Besides giving yourself a more relaxed approach to your exploration, slow travel benefits the local communities by reducing their exposure to mass tourism, and the subsequent ethical problems that accompany it. From an environmental perspective, of course, reducing the number of flights you take and thus your carbon footprint has a positive effect.
Have you experimented with slow travel? What other advice would you give to slow travel newbies?