Feel the need to escape for a short getaway this May but don't know where to go? Here's something to consider: book a cruise vacation! Many think that cruise vacations involve days out at sea. But did you know that you can actually go on short cruise getaways such as the ones Dream Cruises offers? With current promotions going at only S$8 for the second person, treat yourself to a 3N Phuket or 2N Kuala Lumpur cruise package on Genting Dream, the biggest and newest ship sailing from Singapore!
Why you should book a Dream Cruises getaway in May
Because Dream Cruises is having a crazy promotion
Yes, we aren't joking when we say that Dream Cruises is having a huge promotion! With deals like paying only S$8 for the second pax and getting a free cabin upgrade from Oceanview to Balcony Stateroom when you pay with your Citibank card, there's no reason why you shouldn't start booking your cruise vacation already. And guess what? There really is a cruise vacation for every type of traveller too!
For the foodies and shopaholics: 2N Kuala Lumpur Cruise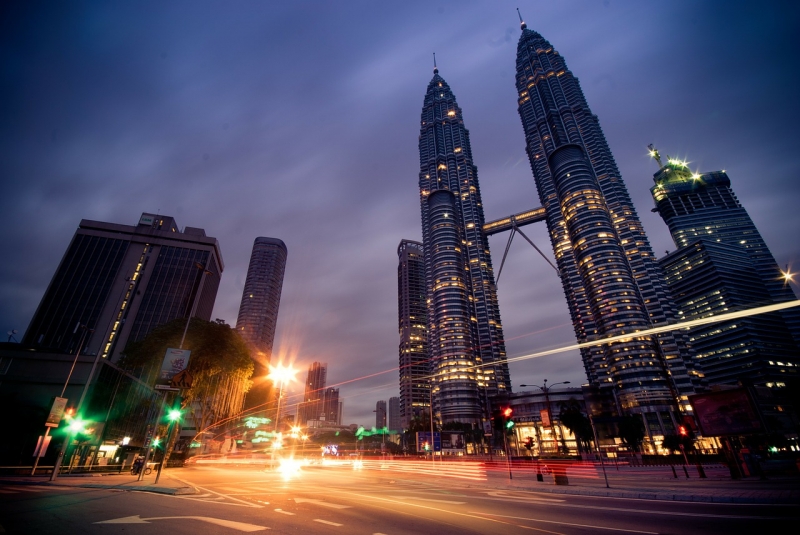 Explore the bustling, dynamic capital of Malaysia from its glistening Petronas Twin Towers, bright lights of Chinatown to the mysterious Batu Caves, Kuala Lumpur is an eclectic mix that will delight any traveller. Indulge in delicious local cuisine – think authentic popiah, mouth-watering ramly burgers and fragrant nasi lemak – definitely something that true blue foodies will enjoy! Thereafter, indulge in a shopping spree at the numerous mammoth shopping malls that dot the city. Good food and good eats – what could be better?
Usual price: From S$550/pax
Promo: Second person only needs to pay $8
Total price for two: S$558 instead of S$1,100*
*Valid for selected low-season dates only. Excluding port charges and gratuities.
For beach-lovers: 3N Phuket Cruise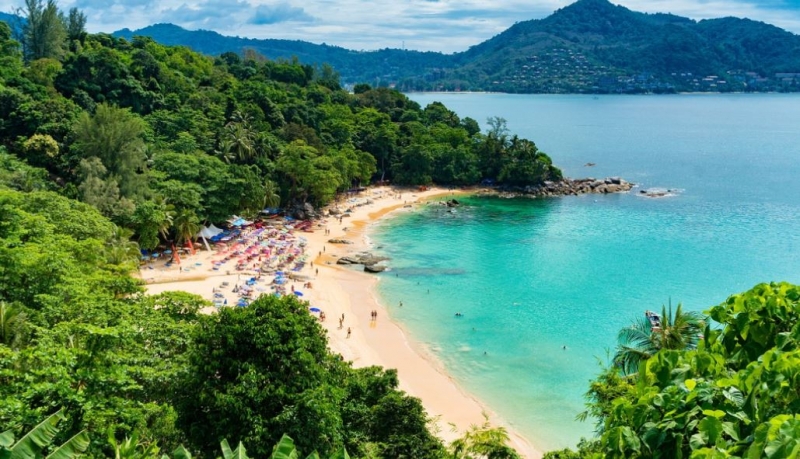 For those craving for some vitamin sea, Phuket is a place that will not disappoint. Sun-worshippers flock here from all over the globe just to marvel at limestone cliffs, frolic in the crystal-clear turquoise blues and revel in powder-soft sand. Adventurous go-getters can enjoy all sorts of water sports, from water-skiing and jet-boating to snorkelling and diving, while those who just want to bask in their own slice of paradise can go island-hopping for a taste of the tropical life. Get ready to rest, relax and soak in the sun while you're here!
Usual price: From S$700/pax
Promo: Second person only needs to pay $8
Total price for two: S$708 instead of S$1,400*
*Valid for selected low-season dates only. Excluding port charges and gratuities.
For those who want a little more time off: 5N Cruises (Surabaya-North Bali, Kuala Lumpur-Penang-Phuket, Redang-Koh Samui-Bangkok or Redang-Sihanoukville-Bangkok)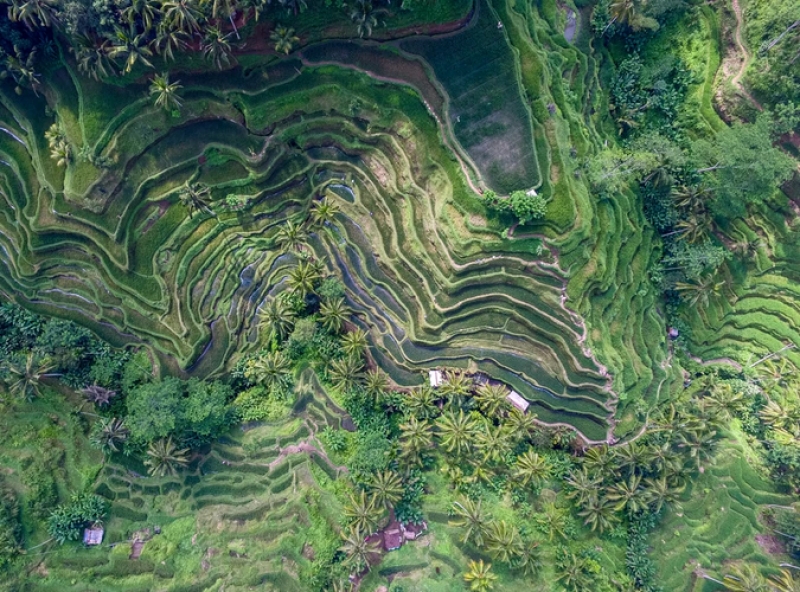 If you could use a little more time off, then go for the 5N cruise options that will take you to the best of Indonesia, Malaysia, Cambodia and Thailand – touching destinations like Bali, Koh Samui, Bangkok, and Penang.
Take it calm and easy in the lush landscapes of Bali, go on a cultural tour through Kuala Lumpur to Penang or snorkel and dive to your heart's delight in Redang, Sihanoukville and Koh Samui – you'll be spoilt for choice on which cruise vacation to pick! 
Usual price: S$1,400/pax
Promo: Second person only needs to pay $8
Total price for two: S$1,408 instead of S$2,800*
*Valid for selected low-season dates only. Excluding port charges and gratuities.
You get a FREE upgrade to Balcony Stateroom when you pay with your Citibank card
And just when you think that the deals can't get any more awesome, Dream Cruises adds the cherry on top by offering a free cabin upgrade from Oceanview to Balcony Stateroom when you pay with your Citibank card!*
*Valid for selected low season dates only
Gift your mother a well-deserved treat this Mother's Day
Thinking of taking your mum for a quick getaway this Mother's Day? Surprise her and book a cruise vacation that will make all her dreams come true because it means double the fun and entertainment. She gets to enjoy a vacation on her way to the vacation itself! With amazing promotional cruise fares, whizzing your mum off on a cruise could just make for the best Mother's Day gift ever (and it won't burn a hole in your wallet too!).
Here are some highlights that she can look forward to onboard
Mermaid Academy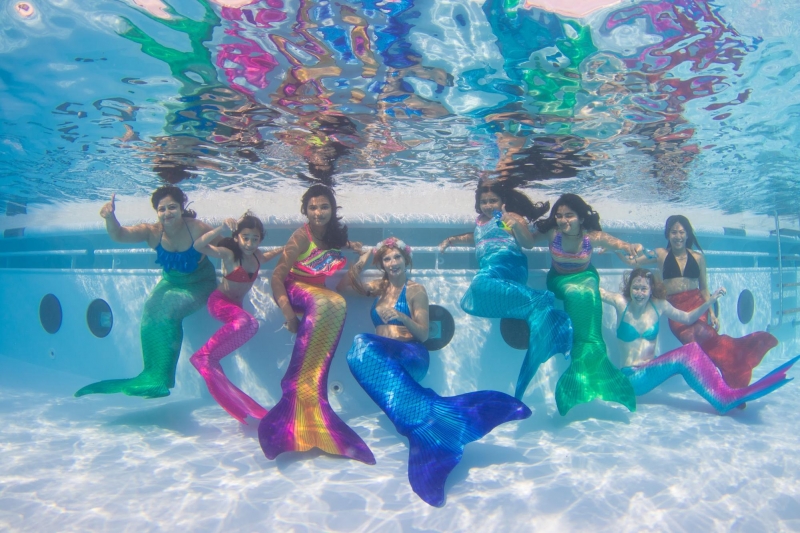 This May will see the special appearances of Mermaid Kat, who set up the world's first mermaid school. Originally from Germany, Kat was former Miss Germany International! Today, she is not only a professional mermaid but is a scuba instructor and underwater stunt woman too!
Want to learn more about how to swim with a glamourous tail, mermaid style? Mermaid Kat will be hosting an exclusive Mermaid Academy on the cruises from 25 May-8 Jun that will teach every mermaid enthusiast on how to become a mermaid! Think your mum has always secretly harboured dreams of being a mermaid? Make her wish come true by going on a cruise this May, and sign her up for Kat's Mermaid Academy!
Gourmet Dining Experience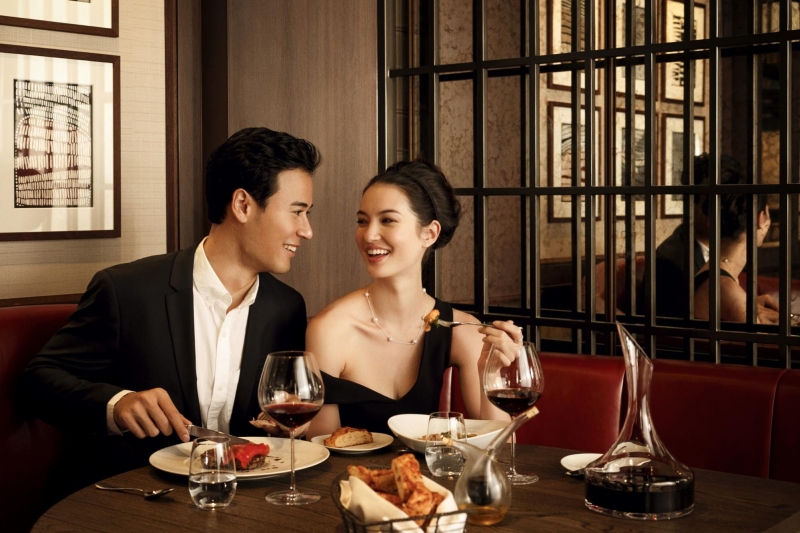 Be treated to a tantalising dining experience onboard as you pick from a plethora of dining options! With over 35 restaurant and bar concepts boasting different cuisines and ambience, you'll get to relish a whole new gourmet experience with each meal.
Be it delectable Chinese cuisine to fresh seafood and International fare or simply having a cosy, intimate candlelit dinner on the deck, spoil your mother silly with good food all day, everyday!
World Class Entertainment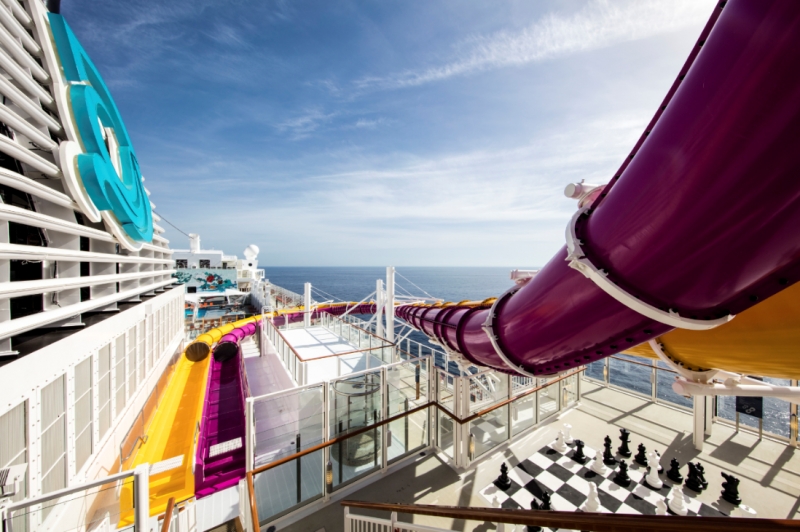 Once you step onto Genting Dream, get ready for non-stop entertainment onboard that will never leave you bored. You just won't know where to start! If your mum needs some time to unwind, how about chilling by the inviting pool? If she is the adventurous sort, there are also sports and recreation activities on deck to choose from. These facilities include a 6 Slide Waterpark that will guarantee a splashing good time, a 35-metre zipline that allows you to glide above the ocean as well as a mountainous rock-climbing wall!
Bring her to the arcade or the Glow Bowl for some fun and games before settling for a live show after dinner! Don't miss The Voyage of A Lover's Dream, an enthralling performance about a mermaid and an astronaut that will transport you into different worlds, and China's Got Talent, a spectacular theatrical representation of the worldwide hit TV series. Round off the night by clinking some glasses and sipping on some cocktails at the Zouk Bar. How awesome does that sound?
Shopping Galore
We can all definitely agree that shopping is a mother's favourite pastime, and Genting Dream is certainly well-stocked to take good care of that! For a real treat, take your mum to the Dream Boutique and The Dream Store, where she can shop to her heart's delight. Ranging from high-end designer products that she can snag with tax and duty-free savings to cute souvenirs and knick knacks for her to remember this cruise vacation by, your mum would definitely have a whale of a time shopping out at sea!
Wellness
How can a vacation be pampering without luxuriating in a well-deserved spa or massage? For the mum who is seeking a little indulgence and self-care, Genting Dream has wellness facilities onboard all ready for your use. Head to Crystal Life Spa and choose from a variety of treatments, massages, and scrubs. There is even a Thermal Lounge Vitality Pool where you can soak all your troubles and cares away!
More about Dream Cruises
Our two cruise ships, Genting Dream and World Dream, are vessels for your dreams – featuring all the comforts of Asian hospitality combined with the finest experiences from around the world.
To start your Dream Vacation, simply click here! You can also contact your preferred travel agent, visit Dream Cruises at dreamcruiseline.com or call the booking hotline at 6808 2288. So what are you waiting for? Grab your mum and get going on your cruise vacation this May!
---
Brought to you by Dream Cruises.