"How you travel so cheap one ah?"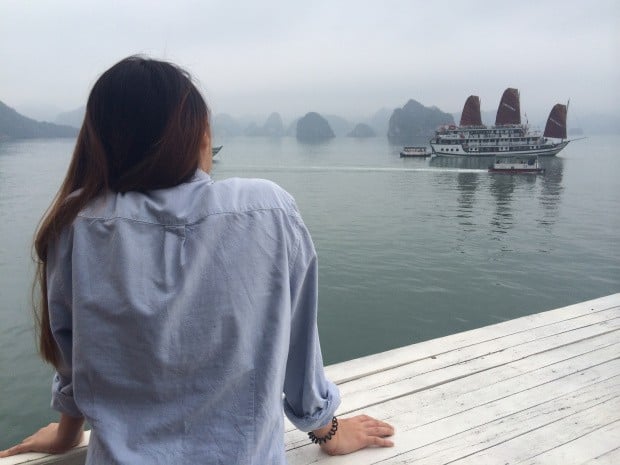 This is the question people always ask. I am not boasting or showing off and I am definitely not a pro. There are so many travellers who are much better and I can immediately list some of my favourite travel bloggers like Nick & Dariece from Goats on the road and Will from The Broke Backpacker who inspire me so much! I picked up many of these tips when I am travelling and it does help to cut down on some expensive mistakes. Most importantly, these money can be channelled to do better and cooler things! So I decided to share some of the tips and lessons I gained in my travels and hopefully it helps you.
Before your trip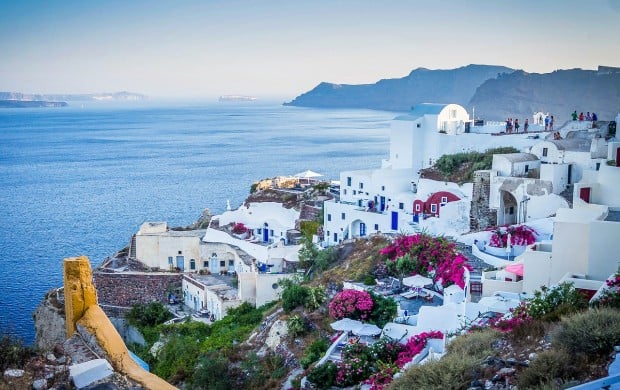 Also Read: How to Travel Greece for 7 Days Under SGD1000
1. Be clear of your objective
I cannot emphasise the importance of this! To be clear of your objectives is fundamental in every trip. It might sound exaggerated but it is true and it will make or break your trip. When you have different people travelling together, it is important to have the objective set crystal clear to prevent conflicts. You wouldn't want to have conflicts in the midst of travel that will ruin the trip. Besides that, having a clear objective will give a rough estimation of your budget. If this is a shopping trip, then yes! Go ahead and spurge all you want and forget about counting dollars. If this is an adventure/backpacking trip, it is better to do less shopping and save the money for more tours and activities.
2. Set a realistic budget
Don't be overly ambitious and set a real hard target for yourself. Your budget should depend on the financial nature of the destination, the duration of your stay, air ticket and accommodation. Because we tend to forget to account for these fixed costs, it gives us an illusion that we are spending lesser than we should per day and hence giving us the excuse to spend more but in actual fact, we are not. SGD100/day is my rule of thumb so I just simply multiply by the day I am staying there. For example, 12 days in Korea x SGD100 = SGD1200 and nothing more because you had already incurred fixed costs. So your budget range should be around SGD1200 – 1600. SGD100/day is a pretty safe and generous gauge and you should be spending less than that on normal day when you are not doing any activities. If you are spending more than that, you are probably overspending and need to cut down!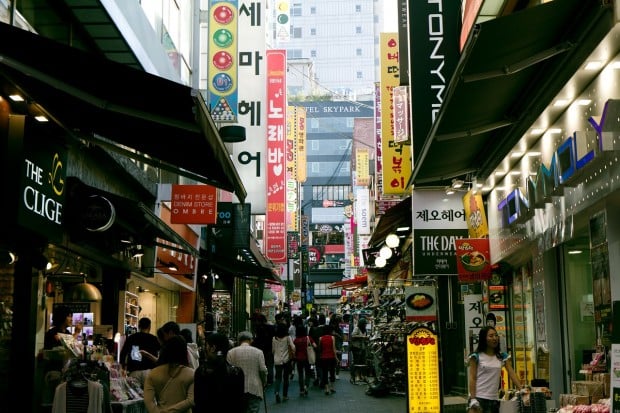 Also Read: Budget Travel – 12 Days in South Korea with just SGD 1600
3. Promotion and discount codes are your best friends
Set alarms for all sort of promotion and discounts. Airlines usually have promotion and discount every month so subscribe to all the airlines' newsletter to be the first to know when are they having the promotions. For Asia or Oceania, look out for sales on the budget carriers like Jetstar, Scoot, Tiger, AirAsia etc. For Europe, try AirFrance, FinnAir or Lufthansa. To fly over to Europe may only costs around 1-1.2k which is pretty reasonable. For America, look out for Korean Air, ANA (All Nippon Airways), China Eastern Airline or Cathay. Flights to US usually have to stop over in HK, Shanghai or Japan and then fly across the pacific ocean so that's why these airlines usually have very competitive prices. Sometimes Airbnb or hostelworld will have early bird promotion too! So don't miss it!
4. Be early
There is a Chinese proverb that goes, "The early bird always gets the worm." So always book your flight and accommodation early! This is always the expensive mistake I made! When I was booking my flight to Hanoi, I realised the promotion is over 🙁 and it is 20 dollar more expensive! Trust me, you can save a lot if you book everything early! I know sometimes it is hard because we have to check our schedule etc but still always try to book early and not to hesitate too much.
5. Do your homework
Sufficient homework has to be done. NO EXCUSES! Things like where to go, admission fees, whether taking train or plane is cheaper etc have to be done so don't be lazy! Forums like tripadvisor, lonely planet are excellent platforms to ask questions because they are honest comments and good advises coming from various travellers and locals. You never know how these comments can help your travel.
When doing your bookings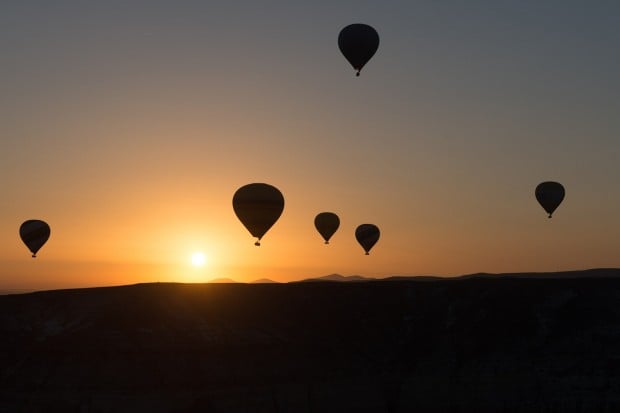 Also Read: A General Guide to Turkey: SGD 1000 in 7 Days
Flights
6. Always check from skyscanner. This is the first step I always do before buying a flight ticket. Check which airline sells the best ticket. By best ticket, I mean the one that brings you into the country at the right timing and the least transit time. You don't want to wait for >9 hours or reach a new country you have never been to at a time where metros are closed.
7. Buy ticket directly from airlines. I prefer to deal with the airline personally just in case I know who to find if anything goes wrong. But still, you can check out some reliable retailer like Expedia which allows you to take good airlines but yet gives very competitive prices. I bought my ticket to Beijing with Expedia at a very reasonable price! 🙂
8. I will prefer to buy a round trip ticket because according to statistic, it is always cheapest than buying two one-way tickets. But do your homework because it might not work for every locations. Eg. you can afford to buy two one-way ticket if you are travelling in SouthEast Asia. I bought a one-way to Hanoi and another one coming back from Phnom Penh.
9. Check if flying or taking a train is cheaper. Sometimes it is better to fly in especially if you have got a very tight schedule because it saves up precious travelling time. Also, sometimes it is also cheaper to fly than to train especially in Europe. Yes train can be more expensive and time-consuming! So always do your homework.
Accommodation
10. Stay in hostels/Airbnb. They are the emerging favourites among budget travellers! Not just cheap but these hostel/airbnbs are very well facilitated and convenient (provide tours and awesome travelling tips). For Asia, one night in a hostel can cost as low as SGD10 per night. WHUT?! IKR! I always look out for hostels on hostelworld and book directly from the hostel itself to avoid all the middle man fee. Not just that, you can also state your request or direct any enquiries directly with the hostel. I got only a very tight schedule in Hanoi (4 nights) so I contacted the hostel I booked for consultation on how to use my time efficiently. The hostel contacted me very shortly and helped me book my bus tickets and tours in Sapa and Halong Bay. I am so thankful for them for making my experience in Hanoi so convenient!
Also read: 10 Reasons to Go Trekking in Sapa, Vietnam
During your trip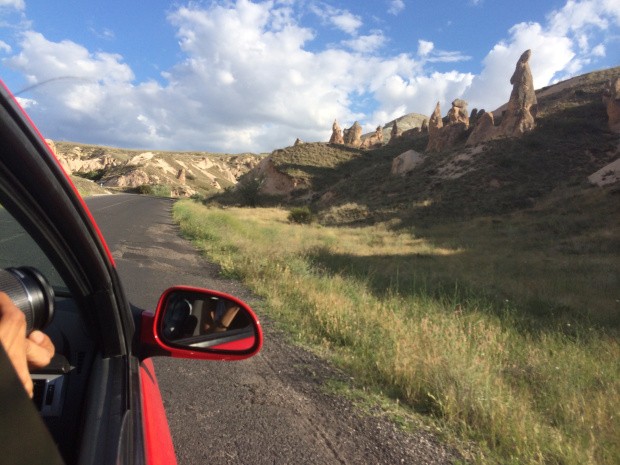 Travelling city to city
11. Check if travelling via bus or train is cheaper. Sometimes it is cheaper to take a bus than a train to another city. Eg. Initially we wanted to take a train from Prague to Berlin. But then the train ticket costs EUR67. However we found a cheaper way which was to take a bus instead that costs only EUR35. Look at the difference!
12. Taking overnight train/bus to save on accommodation. If the travelling time from one city to another is relatively long (>6 hours), consider to take an overnight train/bus which not only maximizes time-usage but also saves up on accommodation.
13. Don't have to pre-book train tickets. You can always purchase these train tickets when you are in the city itself because most of the train tickets we see on the web are all from retailers and are usually a bit more expensive compared if you are going to purchase them yourself at the train station. I understand availability may be the issue but you can always check the timing on the web then mentally select some alternatives just in case you can't get the intended timing.
14. Buying ticket stop by stop might be cheaper than buying railway pass. Consider buying railway pass if you are travelling for long.

Also Read: How to Travel Iceland on a Budget
Activities
15. FREE WALKING TOUR! Best way to discover a new city in the cheapest way! The tours are totally run by tips so it will be good for you to tip accordingly! I learnt so much about the city's culture through all these tours and I strongly encourage everybody to go for these! Not all cities have this so it's better to check first!
16. Make good use of student discount everywhere! Just flash it out everywhere. We did save a lot of money from these though especially on train tickets! Sometimes some of the museum / sightseeing sites give free admission for students.
17. Select some sightseeing places / museums to visit. Some necessary sacrifices are needed sometimes because the admission ticket for these sightseeing places / museums are usually not cheap so if you are going to visit all of them, you will be spending most of your money on these. Moreover, some sightseeing places are very similar so read up and select some of these that interest you the most.
18. Do activities that don't require money. Activities like picnic, hiking, walking around the beautiful streets don't require much money and yet still able to immerse in the city's vibe. Look out for free museum and sightseeing places too!
19. Walk everywhere. Even though the transport system is really advanced and relatively cheap, I will try to walk everywhere because you never know what you will miss out. Besides, the money you save on transport can be really significant.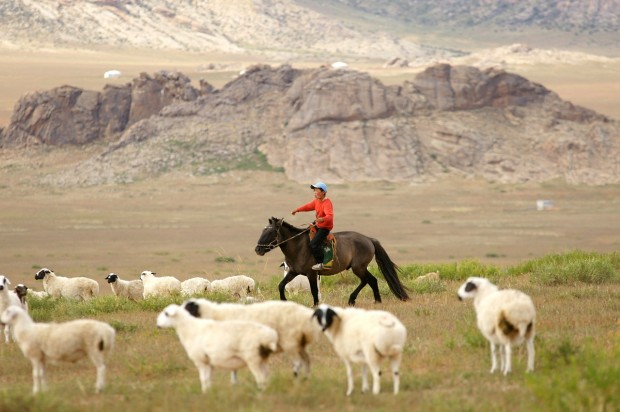 Also Read: How to Travel Beijing and Inner Mongolia for 9 Days with SGD 1100
20. Many small meals > few big meals. Indulge yourself with all the street food and snacks than to go into a restaurant to dine. Eating can cost a lot and this is where I usually spend my money on. Quantity matters when you are exploring! So I will snack a lot to save money. Even though we are on budget, it is a must to at least try one authentic local cuisine in every country you are at.
21. Cook for yourself! If the food is too expensive to eat out, you can make good use of the pantry / kitchen in the hostel / airbnb you stay. Buy grocery from the local supermarket and make meals yourself. Pasta, eggs, cereal, bread, sardines, ham, bacon, mushroom and cherry tomatoes are some of the grocery I buy and these can last for at least 3 meals! Pack some sandwiches when you are heading out for the day and snack'em when you are hungry.
22. Rent a car if you have > 3 persons! It is economically friendly! And only rent car in places when transport system are not that advanced eg islands, nature sights etc. There is no point renting a car in cities because it is so convenient to navigate due to the advanced transport system.
23. Keep track of your spending. I usually keep track of my spending so that I won't overspend. It is also good to set aside money for train ticket and activities. I usually have 2 wallets when travelling. Wallet 1 for daily expenses and wallet 2 mainly to store my reserves which I hide really deep in my bag. I just put the amount of money I estimated for that day into wallet 1 and just top up bit by bit. My wallet 1 is a small little purse I bought from Laos and it is for me to keep track my spending. It is not very fancy and probably deters robbers/pickpockets from stealing it. Even if they do, the amount of money lost is not too big. Besides, it is not wise to flash out your entire wallet in public.
May you save a lot of money from these tips and spend it on cool activities like skydiving, taking a hot air balloon, cool hiking tours etc! Ultimately, it is up to you to prioritise your finances. I'd rather spend on travelling than buying branded items. So don't ever say you cannot make it! Do share with me your travel tips! Happy travelling! 🙂
Also read: 12 Amazingly Affordable European Countries that Don't Use the Euro
Contributed by buttergoesbudget.