As borders reopen and life gradually returns to the familiar tempo of the pre-pandemic era, it's finally time to start planning that dream summer vacation in Europe! Of course, when it comes to summer in Europe, the romantic vibes of Paris surely come to mind. Apart from the city's rich heritage, lovely attractions, and mouthwatering delicacies, there's also plenty to do at the many glitzy malls in Paris, particularly at Galeries Lafayette! 
This summer, Galeries Lafayette is teaming up with institutions like La French Touch and Atout France to celebrate and showcase the elegance of French creativity! From innovative digital art exhibits and installations to groundbreaking designs in fashion that epitomise French flair, this famous Parisian department store is your gateway to fully experiencing the French Touch. 
Also read: Best 'Emily in Paris' Filming Locations in Season 2 You Need to See IRL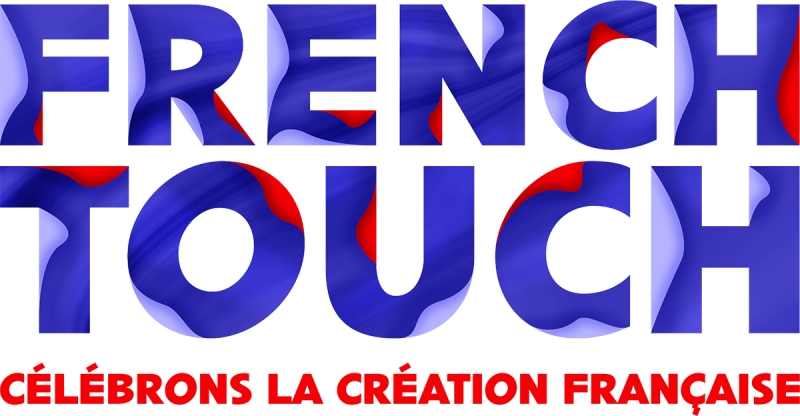 Fill your summer with the unmistakable charm of French creativity when you visit Galeries Lafayette in Paris. Look forward to immersive art and countless masterpieces by France's innovative young designers that will blow your mind! Available until 31 Aug 2022!
Admire the flair of French creativity through art
As you step into the Galeries Lafayette flagship store on Boulevard Haussmann this summer, you'll no doubt notice the whimsical installations that adorn several areas of the store. This is all part of the summertime aesthetic to showcase French creativity during the French Touch event.
Designed by Paris-based duo Gaëlle Gabillet and Stéphane Villard of Studio GGSV, the exclusive installations exemplify the harmonious mix of contemporary design within the historical art nouveau building where Galeries Lafayette is housed. 
There are three main areas where you can admire the duo's dream-like creations. For one, as you browse the many shops in the store, you'll notice the digitally augmented structure of the store's iconic glass dome reflecting off the windows on Boulevard Haussmann. In the middle of the store under the dome, you'll find a whimsical pop-up installation. Finally, you'll also see the duo's touch along some of the historic staircases in the store, enhancing your retail experience tremendously. 
In addition, to celebrate French creativity this summer, Galeries Lafayette is also partnering with Le Centre des Monuments Nationaux, France's leading public body in culture and tourism,  to host a pop-up exhibition on the third floor showcasing French heritage through the photos of local artist Ambroise Tézenas. The exhibition is open to the public until 31 Aug 2022. 
For those who like to dabble in digital art, you'll be excited to know that Galeries Lafayette will also be diving into the realm of digital fashion this summer. Partnering with EGONLAB, the popular Parisian department store will be hosting an exhibition and exclusive preview of Wonderland – the SS23 collection, an NFT-driven digital fashion project!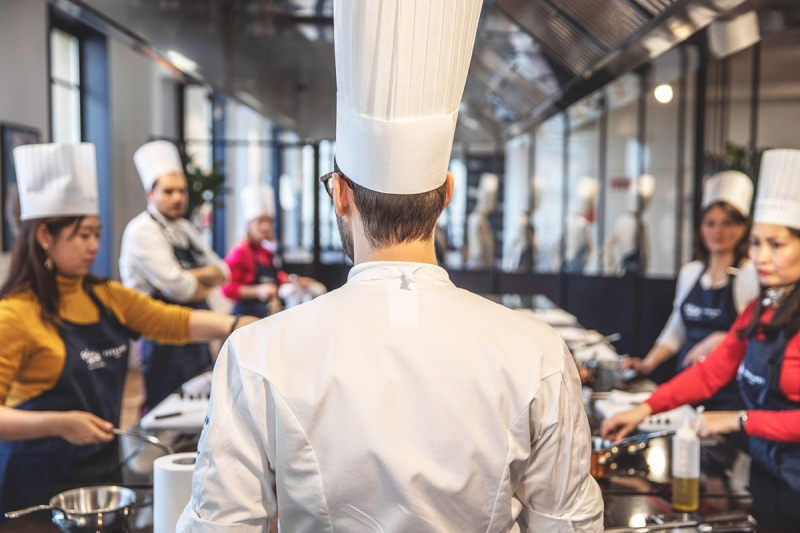 Want to experience more French creativity and elegance at Galeries Lafayette? Throughout the year, there are several activities and lifestyle workshops that you can sign up for online before visiting the flagship store!
Whether it's working on classic French recipes alongside chefs from the most prestigious culinary schools, baking macarons with masterful pastry chefs, admiring fashion shows or taking a heritage tour to discover the secrets of Galeries Lafayette Paris Haussman department store, there's plenty to do throughout the year here.
What's more, you can get a 10% discount when you sign up for these activities using the promo code GLATFASE ! Valid from now till 31 Jan 2023.
Celebrate French Fashion at Galeries Lafayette this summer
More importantly for shopaholics and fashion connoisseurs, The French Touch at Galeries Lafayette this summer is the best place to discover a foretaste of the latest in French fashion. From highlighting emerging local brands to creative masterpieces by world-renowned designers, there's plenty to admire (and buy) at Paris's premier shopping destination. 
Whether it's pastel shades to compliment the summer vibe or chic treads that bring out your best features, you'll find plenty of options this summer at Galeries Lafayette. Apart from well-known brands and designers like CASABLANCA, NODALETO, and Glenn Martens, you'll also be able to browse the latest creations of French-made labels like Martin, Magali Pasca, and D'ESTRËE. 
This summer, Galeries Lafayette celebrates the heritage of the French textile industry by presenting a carefully-curated selection of limited edition pieces made in Troyes. Featuring trendy chic tones, the collection, called Go For Good, is available from Galeries Lafayette Paris Haussmann, Galeries Lafayette Champs-Élysées, and certain affiliated stores. You can also browse through some of the accessories online. 
As part of its goal to embrace French Creativity, Galeries Lafayette is also presenting itself as a platform for the next generation of French designers to showcase their brilliance. The IFM Graduate Show spotlights the collections designed by Master of Arts graduates from the French Fashion Institute (IFM). 
In addition, The French Touch will also feature some of the up-and-coming local skincare brands in France. These include PEACE & SKIN, GREEN BARBÈS, TALM, and EPYCURE. Their top-of-the-notch French-made products will be available exclusively online and at Galeries Lafayette Haussmann in the month of July! 
Promoting sustainable retail culture
Perhaps most importantly, this summer, Galeries Lafayette highlights the importance of sustainability in the fashion industry. GALERIES LAFAYETTE (RE)STORE, located on the third floor of the flagship store, is a new space that was recently created in September 2021. It houses a number of responsible brands that combine vintage designs with eco-friendly practises. 
Some of the note-worthy labels to look out for include SALUT BEAUTÉ, STUDIO ROSALIE, RESAP, and USURE STUDIO, all of which offer creative designs using the concept of upcycling to foster a most inclusive and sustainable approach to fashion. 
While shopping at GALERIES LAFAYETTE (RE)STORE, you can also drop off your clothes for recycling. If you're in the mood to do more good, you can round up your purchases upon checkout throughout the French Touch event to make a donation towards the protection of French national heritage sites!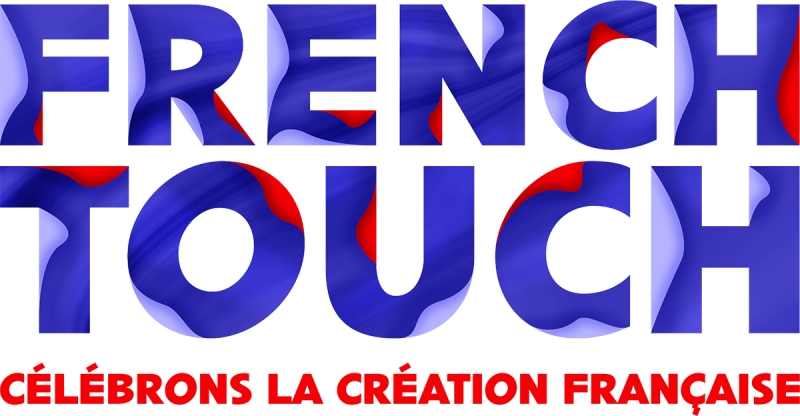 Excited about the lineup of vibrant activities and retail options this summer at Galeries Lafayette? Visit the Galeries Lafayette website for a foretaste of what to expect when visiting this quintessential Parisian mall!
What's more, throughout the French Touch event, you can redeem exclusive gifts ranging from pens and bags to skincare products when you spend at Galeries Lafayette!
No holiday in Paris is complete without a little shopping to complete the trip. This summer, discover the heights of French creativity when you visit Galeries Lafayette for all your retail therapy needs! What are you waiting for? Plan your trip to Paris's top shopping destination now and experience the French Touch! 
---
Brought to you by Atout France.